2018 Jeep Wrangler JK: Is This The Jeep You Should Buy and Keep Forever?
2018 Jeep Wrangler JK: Is This The Jeep You Should Buy and Keep Forever?
The other day a friend and I were discussing the vehicles we think will go up in value or that may one day become collectible. There were lots of vehicles mentioned including the usual supercars. We also mentioned iconic vehicles from the 1980s and '90s that should be on our list too.
Of course, my favorite answer was the Jeep Grand Wagoneer (obviously I would say that, right?!?!). For those that don't know, I love the classic Grand Wagoneer and currently own 3 of them.
Then we moved on to vehicles produced within the past five years that have an MSRP under $100,000. It is my belief certain modern SUVs and trucks will be collectible in the future. We are already seeing old Broncos, Scouts and Grand Wagoneers skyrocket in value. I see this trend continuing to expand.
I could see the Ford Raptor being collectible, I could see the Toyota ("Taco") Tacoma and Land Cruiser hold their values as well, but for my money, I believe the 2018 Jeep Wrangler JK will become a highly sought after vehicle at some point in the future.
Let me say right now, I am not talking about making millions of dollars in the future, but I do believe there will be high demand for these vehicles and they will drive a premium over other similar vehicles of their era.
I can hear a few people scoff, especially one of my buddies who despises the JK (you know who you are – lol).
I also think back to the opinions of my friends during in the 1990s who had to drive their family's old Grand Wagoneer.
They didn't want to drive it. It was an ancient relic compared to modern vehicles at the time and it had been in production "forever" as far as a 16 to 18-year-old high school kid was concerned.
While the 2018 Jeep Wrangler JK model is far from a relic, the long production run is somewhat similar. It was produced in mass from 2007 to 2018. A high school kid driving a Jeep Wrangler JK today probably can't remember far enough back to a time in their lives when there was a different model Wrangler being produced! (Yes, the reality of that comment will make some of us feel old right about now.)
Because the Jeep Wrangler JK was in production for so long, and Jeep produced over 2.1 million JK's, it has created a generation of passionate JK owners today.
As time goes along, the passion for the "old" Jeep Wrangler JK may fade for some people as a result of the launch of the new Jeep Wrangler JL.
The Automotive press and a new generation of Wrangler buyers will move on to dreaming about owning a shiny new Jeep Wrangler JL model, but for owners of the JK, it will always hold a special place in their heart. This is the key to my thesis on the 2018 Jeep Wrangler becoming collectible in the future.
Why Do I Believe The 2018 Jeep Wrangler JK Will Become A Collectible Vehicle In The Future?
Everybody knows the Jeep Wrangler YJ, TJ, LJ, JK was the last "REAL JEEP" produced!
For long-time Jeep Wrangler owners, everybody knows the prior Wrangler model was the last "Real Jeep" ever produced.
If you have no clue what I am talking about, let me translate.
You see, there is a long history of friendly (and not so friendly) debating and teasing among Jeep Wrangler owners.
When I owned my 1993 Jeep Wrangler YJ (1995-2000), the CJ (not a Wrangler) owners picked on the YJ for having square headlights (they still do).
In 1997 the Jeep Wrangler TJ was produced and YJ owners called it a plastic Jeep and not a real Jeep because it had a coil suspension vs. leaf springs. Many offroaders were upset by the change because upgrading a leaf spring based suspension was a lot easier and less expensive. Not to mention Jeep owners tend to dislike change.
Then the Jeep Wrangler JK was produced and TJ owners started calling it a mini-van because it shared an engine with a minivan.
The JK also brought the first factory-built four-door Wrangler to market. Yet another point of contention, because 2 door Wrangler owners will tease their 4-door friends by saying, "Real Jeeps don't have four doors!" (or something along these lines 😉 ).
While I must admit, my personal preference continues to be the YJ, TJ and LJ models with the much loved 4.0L I-6 engine, I do acknowledge what the great "Jeep Wrangler Mini-Van" has become (just teasing!)
For all those new to #JeepLife, the above sentence was an example of one Jeep owner teasing another. Give it a try, but remember to smile or chuckle just a little when you say it or it might cause more of a stir than you intended… just sayin'
What If I Am Wrong About the Future of the 2018 Jeep Wrangler JK?
Here's why I could be wrong — Jeep produced 2.1 million Jeep Wrangler JKs from 2006 until the end of the line in 2018!
That is a ton of inventory that will be on the market. It also means there are a lot of people who at some point will sell their Jeeps, and later wish they hadn't.
How do I know?
Because I did it.
You see, I drove my 1993 Jeep Wrangler YJ Sahara from 1995 until 2000. It was my pride and joy. I absolutely loved that Jeep!
*For everyone under the age of 30, there wasn't a Rubicon model in 1993. The Sahara was the best of the best Jeep had to offer. It was the Wrangler most teenagers lusted over during the mid-1990s.
I drove that 1993 Hunter Green Metallic Jeep Wrangler Sahara YJ everywhere.
I buried it in the mud, drove it on sand dunes at the coast, and nearly died in that Jeep when I about got shot as a result of exploring an old logging trail up in the mountains.
Why did I almost get shot while driving my Jeep Wrangler?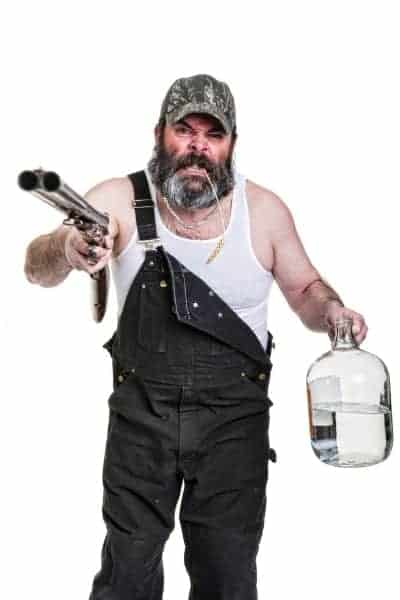 I was a few miles back in the woods on an old logging trail and accidentally came across a few moonshiners and their secret liquor still.
Needless to say, they made it clear I should not have been there and I knew they were right!
They came running after me and yelling to get out.
It felt like a scene out of a movie.
I spun that Jeep around so fast and my tires were flinging gravel everywhere!
It looked like a gravel storm as those little rocks were streaking through the air.
I think all the noise from rocks hitting the undercarriage and the gravel spraying out towards the moonshiners who were running down the mountain after me was enough to make them stop in their tracks.
Many magicians end their act by disappearing in a puff of smoke. I disappeared in a plume of gravel and dust! lol
I got out of there so fast it was a blur.
Today I laugh about the situation, at the time it wasn't quite as funny.
So what happened next?
Life happened.
I was getting married, I was doing a lot of highway driving and anyone who has owned a Jeep Wrangler YJ knows it's not the best long-range highway vehicle.
As a result, I sold my prized Jeep to help buy a wedding ring for my wife. Sure, I'd do it a thousand times over again, I love my wife, but I wish I still had that Jeep too.
Since then, I have owned many Jeeps.
I search Craigslist frequently looking for a pristine 1993 of 1994 hunter green metallic Jeep Wrangler Sahara to add to my collection. [If you see one, keep me in mind!]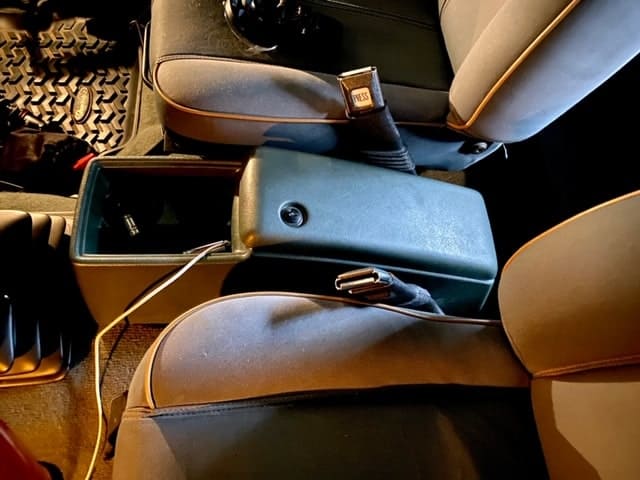 The reality though, is my first Jeep is gone, and there is nothing I can do to replace it.
I'm "all grown up now" (from an age perspective anyway) and I have the disposable income to buy what I want, within reason.
For me, Jeeps and boats are my preferred vices.
They have a lot of financial similarities too.
What does JEEP affectionately stand for?
Just Empty Every Pocket
What Does BOAT Stand for?
Break Out Another Thousand
That's right, both cause you to spend plenty of money to get them just right, and all Jeep and Boat owners know, you are never done upgrading and modifying them.
So let's get back to the JK…
Closing Thoughts on the 2018 Jeep Wrangler JK As A Collector Car
I believe a fully loaded 2018 Jeep Wrangler JK Unlimited Rubicon will one day be a good investment.
In the near-term, prices will fall with price depreciation since this Jeep is still serving daily driver duties and because there is a new shiny Jeep model in the dealership showrooms.
In time, the Jeep Wrangler JK will have it's day to shine in the used and collector car arena.
I contacted Jeep asking for production numbers on the 2018 Jeep Wrangler JK. Unfortunately, they do not break out the JK vs JL figures.
With this said, my contact at Jeep did confirm they moved 240,032 Wranglers for the model year 2018. This includes both the prior model JKs and new model JL's.
If you are thinking about buying a "Used Jeep Wrangler", I strongly suggest you consider a 2018 Jeep Wrangler Unlimited Rubicon.
I believe you could purchase a used 2018 Jeep Wrangler JK today, enjoy driving it, and only experience modest depreciation relative to other modern vehicles over the next five, ten or fifteen years.
Then, as the JK model continues to age, and the generation that grew up on JKs and sold them comes back into the market. They will bring with them disposable income and the desire to rekindle a part of their youth by buying another JK.
When this happens you will start to see prices move higher.
This will be especially true for the rarest and cleanest versions of the Jeep Wrangler JK models.
For this reason, I suspect the 2018 Jeep Wrangler Unlimited Rubicon is a vehicle you could buy today and hold forever!
Worst case is you have a cool Jeep to drive. If I'm right you may even make a few dollars when you go to sell in the future.
Either way, owning a Jeep offers owners access to a lifestyle of exploration and top-down fun whether you are cruising around city streets or tackling tough terrain offroad.
2018 Jeep Wrangler JK: Is This The Jeep You Should Buy and Keep Forever?