Are Ford Expeditions Reliable?
This post may contain affiliate links. As an Amazon affiliate, I earn from qualifying purchases.
The Ford Expedition was introduced in 1997 and is currently the company's largest SUV, although the Excursion held that place from 1999-2005.
The Expedition is an excellent vehicle if you have a lot to tow, a lot to carry, or a lot of passengers.
The newer models also come with some fun, hi-tech features.
So that begs the question – do great features and a hefty towing capacity make for a reliable vehicle?
Are Ford Expeditions Reliable?
Ford Expeditions have an average to above-average reliability score. Although the Expedition has an average reliability rating, that doesn't mean it won't be a good vehicle for you. If you choose pre-owned options from good model years, keep up with maintenance, and watch for any recalls, the Expedition can be a great, long-lasting vehicle.
As of 2020, the Expedition had a predicted reliability rating of 76 out of 100. For reference, J.D. Power considers anything in the 70-80 range average.
So, on a scale of 0-5, the Expedition would be about 3.5/5.
The Expedition's main problems involve recall issues, costs of ownership, and malfunctions in various powertrain components.
These can be pretty big issues, so let's discuss the pros and cons of owning an Expedition so you can get a better picture of its reliability.
Pros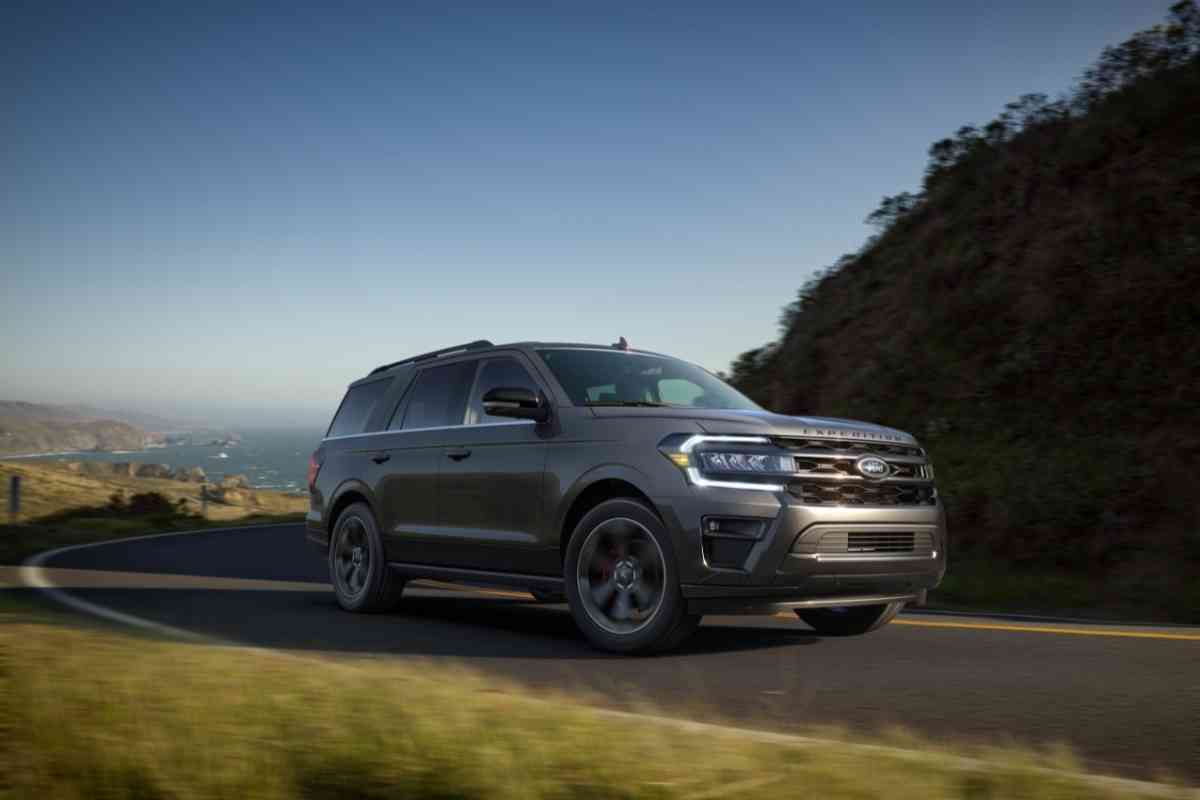 Before I jump into why the Expedition only received a 76 for reliability, let's talk about some of the things that make the Expedition worth consideration.
Safety
The newest Expeditions have some of the best safety features you could ask for, including the following:
Backup camera
Lane assist
Auto-dimming high beams
Automatic braking assistance
Electronic Stability Control
The NHTSA also gave the Expedition 5-star ratings for frontal and side crashes, with an overall rating of 5 stars.
Unfortunately, it only received a 3-star rating for rollover, but that's pretty common with SUVs in general.
Handling
The Expedition is a large vehicle. There's no doubt about it.
So it should come as no surprise that it can be a little tough to handle in tight spaces.
That said, it also has an incredibly smooth ride.
You won't experience too much body roll when you go around curves, and most models handle bumps and potholes really well.
Seating
If you need to carry a lot of people, the Expedition is a great choice.
It has three rows of seating that can accommodate up to 8 people, so everyone inside will have plenty of elbow and foot room with a bit left to spare.
Cargo Space
If you're expecting a vehicle as big as the Expedition to come equipped with a boatload of cargo space, then you're right.
This SUV boasts 21 cubic feet of cargo space (104.6 cubic feet if you include the seating space) and can tow up to 9,300 pounds, depending on your trim selections.
So if you have a lot to tow or carry, you'll have no problems at all.
No Rust
Nothing destroys a car more quickly than rust.
Once it takes hold, it can be tough to come back from. Some trucks may start to rust quickly, while others may take years.
Fortunately, Expeditions, and Ford vehicles in general, hold up to the elements really well. As a result, you can drive an Expedition for years before rust starts to become an issue for you.
For reference, I spoke with someone who owns a 2007 F-150, which is similar to the Expedition in many ways.
In his case, the rust on his truck has only shown up in the last few years.
Of course, that's also very dependent on where you live.
If you're in an area that sees a lot of bad winter weather, the salt on the roads will do a number to your undercarriage, no matter how reliable your vehicle is.
Likewise, if you live near the seashore, the salty air can be pretty damaging to all areas of your car.
Cons
Now that we've covered the good parts, it's time to discuss what contributes to the Expedition's average reliability rating.
Maintenance
The costs that go into purchasing and maintaining an Expedition can be a significant hindrance when it comes to owning one.
At the time of this writing, the average annual cost for unscheduled repairs for an Expedition was $861.
For comparison, the average for all full-size SUVs on the market was $784.
However, compared to other full-size SUVs, the Expeditions don't need to go into the repair shop for unscheduled maintenance too often.
Fuel
Considering their size, it's no surprise that the Expeditions top the scales for poor gas mileage out of all Ford SUVs.
The 2021 model tops out at 18-19 miles combined city/highway.
Although that's pretty low by today's standards, it's an improvement from the 13-15 combined mileage of the 1997 model year.
As of 2021, the average annual fuel cost for an Expedition was $2,600.
Lifespan
Compared to other vehicles in its class, the Expedition has an average life expectancy.
On average, an Expedition can last anywhere from 150,000-300,000 miles with good maintenance and upkeep.
The engine known to break down the most frequently is the 5.4L V8.
That said, if you want to pick up a used Expedition that has a chance of lasting a few more years, a 4.6L 16-valve or 5.4L V6 have both been known to hold up well.
Transmission
Newer Expeditions have been prone to transmission problems, which we all know can be a costly fix.
If you're under warranty, you'll likely be fine as far as cost goes. But once that warranty is up, a transmission could easily set you back a hefty chunk of change.
Recalls
The Expedition has had a lot of recalls that have impacted its reliability in the long run. The newer model years have been especially prone to major recalls, including transmission and powertrain issues, along with faulty safety features, including airbags and seat belts.
In total, the truck's 25-year life has seen 35 recalls.
If you want to pick up a pre-owned Expedition, your best bet will be a second or third-generation model.
2010, 2011, and 2013-2017 model years didn't have any recalls, and many are still running strong on the road.
FAQ
Here are some of the basics to know.
What is the worst year for the Ford Expedition?
The worst year for the Expedition was 2006, so if you're looking for something pre-owned, I'd skip any you come across from that year.
There have been many reports of breakdowns and other mechanical failures that could cost an arm and a leg to repair.
What's the best year for the Ford Expedition?
The 2015-2017 Expeditions haven't had any recalls to date. If I were looking for a used Expedition, those are the years I'd aim for.
You'll have more repair costs as time goes on, but as far as quality and reliability, 2015-2017 are ideal.
Also, the 2016 model was the first year for the Sync3 Infotainment system, so you'll also benefit from the newer technology if you go for this one.
How much can the Expedition tow?
The Expedition is a massive vehicle, so it stands to reason it can tow a lot.
In fact, the 2022 models have a towing capacity that can reach 9,300 pounds, depending on which model and trim options you choose.
So if you have a boat, camper, or just need to tow a friend's car, you'll be able to do that without breaking a sweat.
Is the Expedition a good family car?
The Expedition is a great family car for multiple reasons.
Not only does it have enough seating to separate arguing siblings, but you can also easily cart around your kids, their friends, and a week's worth of groceries with no problem.