Are GMC Sierras Reliable? 6 Issues To Watch Out For!
This post may contain affiliate links. As an Amazon affiliate, I earn from qualifying purchases.
Many truck owners swear by the GMC Sierra as one of the best pickup trucks available on the market. But, are GMC Sierras reliable? What to know before you buy! The GMC Sierra can be a bit more expensive than other full-size pickup trucks on the market. GMC stands by the premium pricing by offering a full-size pickup truck that has an incredible towing capacity, plenty of 4-wheel-drive options, and a touch of luxury design and comfort. The engines of the GMC Sierra are of the highest quality and have been known to last 250,000-miles or more.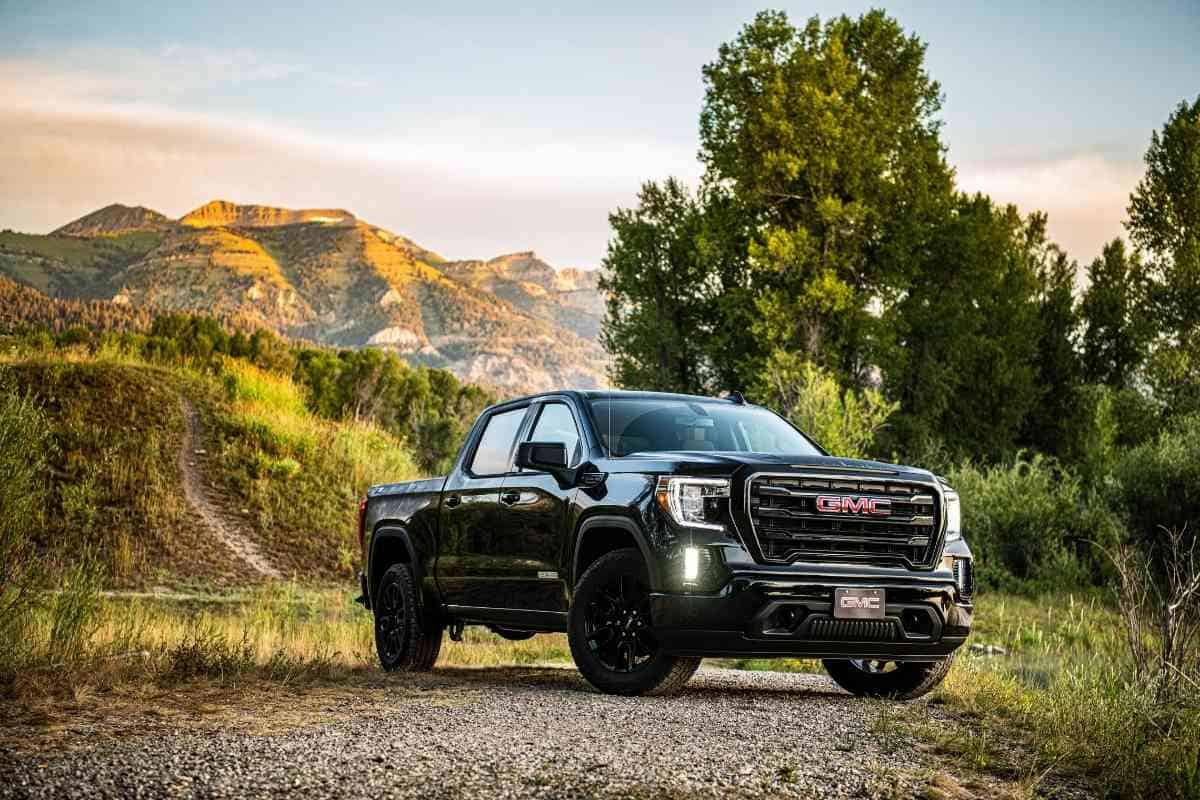 Are GMC Sierras Reliable?
Overall, GMC Sierras are reliable trucks that are not expensive to maintain and that can be depended upon for many years. However, the 2014 and 2015 GMC Sierra should be avoided at all costs. When it comes to the GMC Sierra, the best years are from 2001 to 2013 and 2016 thru 2021.
If you are looking for a new or used GMC Sierra, you may want to make sure you are purchasing a reliable vehicle that will not have too many expensive problems.
Every vehicle is prone to some repair needs, however, it is safe to say that every truck owner would like to get several years out of their vehicle before needing to rebuild a transmission, replace a head gasket, or pay for some other incredibly large expense
A GMC Sierra, if properly maintained, should be able to give you those years of service with little to no problems. However, if you do encounter some issues that need addressing, what are the most common problems that should expect on a GMC Sierra? Also, what can you do to maintain a GMC Sierra to make sure it runs as long as possible?
To find out what kind of problems plague the GMC Sierra over the years and to learn about how to properly maintain this highly sought-after pickup truck, we have sought the knowledge and experience of GMC Sierra owners, auto repair shops, and resources published by GMC themselves.
What are the most common problems for a GMC Sierra?
As mentioned before, every vehicle can have its problems. The main goal is to find a vehicle that has more is reliable and that has more minor issues than large and expensive repair needs in the first 150,000 to $200,000 miles. Based on some research, we have found that the 2014 and 2015 GMC Sierra 1500s had the most trouble and were the least reliable years for the truck.
So, what made these years so terrible? Let us take a look at some of the biggest problems that owners of the 2014 and 2015 GMC Sierra faced as well as what are some general problems that all GMC Sierras face regardless of the model year.
2014 GMC Sierra 1500 common problems
1. 4WD transfer case position sensor and selector switch failure
If the 4WD transfer case position sensor and selector switch fail, the first that will happen is the 4WD service light will illuminate. If it is not fixed immediately, your GMC Sierra could begin to shift in and out of 4WD on its own.
This could create potentially dangerous driving situations. In the 2014 GMC Sierra, the transfer case position sensor and selector switch failed somewhere around 147,713 miles.
2. Mode door actuators failure
If one or more air delivery mode door actuators fail, then the heater and AC could push out the wring air temperature or fail to push out air at all.
For example, some GMC Sierra owners would report that when they used the heater, cold air came out, and when they used the AC, hot air came out. On average, these mode door actuators tend to fail around 126,312 miles.
3. Fuel level sensor failure
If a fuel level sensor fails in a GMC Sierra, you may begin to notice that your fuel gauge is inaccurate. It may read a quarter of a tank when it is actually pretty close to empty or no matter how full your tank is, the gauge never goes above three-quarters of a tank.
If this happens, it may be a sign that your entire fuel pump may need to be replaced. A fuel pump replacement can cost anywhere from $898 and $1,046. On average, a fuel level sensor may fail around 127,575 miles.
4. Day running lights go out after limited use
A common issue for the 2014 GMC Sierra is the day running lights burning out. Simply replace them but make sure you are installing the proper replacement bulbs. Installation should cost no more than $110 for parts and labor.
5. Steering wheel position sensor failure
If the steering wheel position sensor goes out on the GMC Sierra you may start to notice that your steering wheel can feel loose at times or that your vehicle may pull a little bit from one side to the other. A steering wheel position sensor failure can typically occur around 101,561 miles, on average.
6. Air conditioning compressor failure
If the air conditioning belt tension develops a rattling sound, it could be caused by an internal fault with the air conditioning compressor. If the air conditioning compressor fails, then you may experience poor AC performance. The AC compressor will need to be replaced for an average cost of between $710 and $818. On average, a failed AC compressor may happen somewhere around 80,778 miles.
2015 GMC Sierra 1500 common problems
When it comes to the 2015 GMC Sierra, it may seem that many of the issues with the 2014 GMC Sierra were not fully addressed during the construction of the 2015 model. Here are the common problems that both the 2014 and 2015 GMC Sierra shared.
4WD transfer case position sensor and selector switch failure
Mode door actuators failure
Fuel level sensor failure
Air conditioning compressor failure
Some additional problems that the 2015 GMC Sierra contained include the following.
1. Speedometer and other gauges begin to work erratically
If your speedometer begins to move up and down erratically, or if your RPM gauge, fuel gauge, or any other instrument panel gauge works erratically, it could be a sign that the instrument cluster must be sent to GMC to be repaired by a certified GMC technician.
2022 is the last year of the extended warranty to fix this issue. The warranty had been extended to 7-years or 70,000 miles. Typically, this can occur somewhere around 107,958 miles and may cost between $88 and $111 to diagnose.
2. CD player failure
Many owners of the 2015 GMC Sierra 1500 reported that their CD player stopped working, GMC technicians have reported that the failure is due to an internal fault with the radio and that the radio unit will need to be sent to a specialty repair shop.
All GMC Sierra model year common problems
Aside from the problems that the 2014 and 2015 GMC Sierra is prone to, there are a number of other problems that someone may want to be aware of before purchasing a new or used GMC Sierra.
When it comes to the new GMC Sierras, many of their common problems have yet to be identified because the vehicles are still considered brand new. It can typically take a few years before some of the manufacturer's defects become apparent or before issues begin to occur.
For the 2021 and earlier GMC Sierra models, there have been a few issues that owners have identified and voiced concern about. Here is a list of those problems and what was done to address them.
1. Poor quality headlights
Some year models of the GMC Sierra come with headlights that are not powerful enough to drive with at night. The poor illumination makes it difficult for drivers to see the road at night.
This is extremely unsafe and could lead to accidents or collisions with deer or other animals, pedestrians, and/or other objects that may not have their own source of lighting and that may be hard to see at night. If you have a GMC Sierra with poor headlights, it is imperative that you have them replaced to ensure safe night driving.
2. Weak door handles
Many GMC Sierra owners have reported that the door handles on the inside of their truck often can break off without much pressure or force being applied. Fortunately, the replacement handles are inexpensive and they can easily be installed yourself, saving you money on labor costs. You may want to consider upgrading to heavy chrome or other metallic door handles for increased strength and durability.
3. Cracked dashboard
Some GMC Sierras have dashboards that tend to start to crack easily. Once the dashboard cracks the first time, the crack can spread easily throughout the dashboard. Depending on the size of the crack and the extent of the damage, you may have to replace your entire dashboard.
However, if you can address the problem immediately by applying some sort of adhesive, you may be able to contain the damage before it becomes a much larger issue.
4. Fuel pump issues
One of the more expensive and extensive problems that plague the GMC Sierra is a faulty fuel pump.
If your fuel pump needs to be replaced, you can expect to pay somewhere between $1,000 and $1,200 to have it replaced. A warning sign that your fuel pump may be on the verge of failing is if your fuel gauge is giving you incorrect fuel level readings.
A failed fuel level sensor could be a sign that you should replace your fuel pump. Other signs of a failing fuel pump include a sputtering engine, stalling, power surges, low fuel efficiency, difficulty starting, fuel tank noises, and a dead engine.
How to maintain a GMC Sierra and maximize its lifespan
There is no secret to success for having a GMC Sierra last 250,000 miles or more.
It explicitly states in the owner's manual that the most important thing you can do as an owner of a GMC Sierra is to keep to the recommended maintenance schedule. The owner's manual should contain all the different maintenance that is required and when. Typically, the required maintenance is broken down into mileage milestones. For example, some maintenance may be required every 5,000 or 10,000 miles whereas other maintenance is only required every 30,000 miles or once you reach the 150,000-mile mark.
You should have a relationship with your GMC dealer and local GMC technicians who can help you to keep to the maintenance schedule by sending you reminders of when your GMC Sierra is due for service.
If you already have a trusted local mechanic that you would prefer to continue working with rather than going to the GMC dealership, that is perfectly acceptable.
Your local mechanic should have a good idea of what kind of services your GMC Sierra needs and when they should be conducted.
If they are not entirely sure about the exact maintenance schedule for your GMC Sierra, there are plenty of online resources available that they can review or they can contact GMC directly for guidance.
The most important services that are required to properly maintain a GMC Sierra are oil and oil filter changes, tire rotations, air intake filter changes, cabin filter changes, transmission flushes and fluid replacement, transfer case, brake, and clutch fluid replacements, spark plug and spark plug wire replacements, and at 150,000 miles, you may want to have your engine cooling system drained and refilled.
Again, consult your owner's manual, GMC technician, or local mechanic about when these different maintenance procedures should be done. Also, every time your vehicle is brought in for any type of service, you may want to have the mechanic inspect your vehicle for any leaks, loose belts or hoses, frayed belts, and all fluid levels should be checked.
Ensuring that all your fluids are sufficiently full can help to prevent unnecessary wear and tear on your GMC Sierra as well as help to avoid needing to make large and expensive repairs.