Are Hyundai and Kia the Same Company?
This post may contain affiliate links. As an Amazon affiliate, I earn from qualifying purchases.
Hyundai and Kia are the two largest automakers in South Korea, and both have a significant presence in the US market.
Considering the numerous similarities shared between many Hyundai and Kia autos, it's only natural to wonder if Hyundai and Kia are the same company?
Are Hyundai and Kia the Same Car Company?
Hyundai currently owns approximately one-third of all Kia shares, making the Hyundai Motor Group the parent company of Kia. However, in many respects, the brands operate as two separate, independent companies.
In 1988, Hyundai bought a 51% controlling stake in Kia.
Essentially, Hyundai owns Kia, but each manufacturer maintains separate production lines, to keep their cars distinct.
Hyundai and Kia each have their own workforce (including presidents), production facilities, design philosophy, and more.
Still, because of their corporate connection, they do share some components. Most notably, Hyundai and Kia share powertrains and platforms.
And, of course, they are both headquartered in Seoul, South Korea.
The connection between Hyundai and Kia has played a profound role in each brand's current position in the marketplace.
Read on to learn more about this fascinating tale!
What Is the History of the Hyundai/Kia Corporate Connection?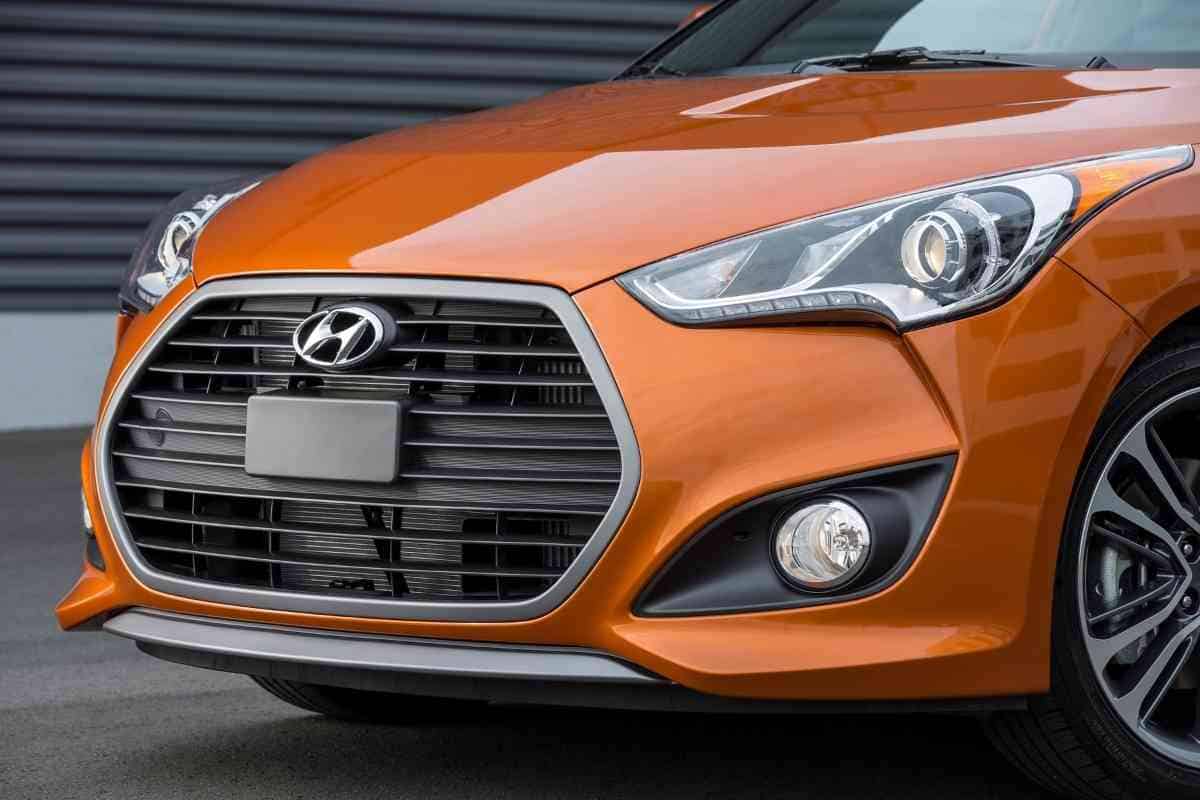 I find the history of these two companies fascinating because it's so closely tied to the history of the South Korean automotive industry.
History of Kia
Kia is the older of the two companies. They formed in May 1944 under the name Kyungsung Precision.
Interestingly, they weren't a car company at first.
Instead, they sold bicycles and motorcycles.
In the late 1950s, the company changed its name to Kia Industries.
Then, they began manufacturing motorcycle parts for Honda and expanded to making car and truck parts for Mazda.
For the next several decades, Kia experienced great success as an automobile manufacturer.
Their cars hit US markets in 1992, with models such as the Sportage and Soul becoming top sellers for about two years.
Unfortunately, a car production shutdown in 1980 and a country-wide financial crisis in the 90s were a double-whammy for Kia, and they filed for bankruptcy in 1994.
It was this bankruptcy filing that drew the attention of Hyundai Motor Company.
History of Hyundai
The Hyundai Engineering and Construction Company began in 1947.
They were originally a construction company, responsible for building a significant amount of South Korea's infrastructure following the country's liberation in 1945.
In 1967, Hyundai launched Hyundai Motor Company.
Their first car, the Cortina, was the result of a partnership with Ford.
Throughout the 1980s, Hyundai experienced a lot of success in the automotive arena, first in South Korea and then internationally.
This was driven by the company's innovative designs and budget-friendly pricing.
In 1988, Hyundai was the largest auto manufacturer in South Korea. In second place? Kia.
When Kia filed for bankruptcy, Hyundai saw an opportunity to dominate the country's auto industry by buying their former competitor.
The Difference between a "Parent Company" and a "Sister Company"
When discussing the connection between Hyundai and Kia, the terms "parent company" and "sister company" are often used.
Today, Hyundai operates Kia as part of the Hyundai Motor Group.
In that sense, Hyundai is the parent company of Kia, as they're the larger organization.
However, while Hyundai initially purchased Kia by buying 51% of its shares, today it only owns one-third of the company.
Plus, because Kia operates as a separate company, it's also referred to as a "sister company" of Hyundai.
Similarities and Differences between Hyundai and Kia Autos
Imagine two cars with no logos and branding.
One is made by Hyundai, and the other is a Kia. What clues could you use to identify each manufacturer?
Look
Generally, Kia autos look sportier than those made by Hyundai.
They emphasize speed and performance.
Hyundai autos have more of a luxury look and are designed for comfort and style.
Variety
Both Kia and Hyundai offer a robust lineup, including sedans and SUVs.
Kia offers a wide range of vehicles overall, such as their popular Sedona minivan.
However, in terms of luxury cars, Hyundai has a bigger selection.
Price
Prices between similar vehicles are fairly equal, but Hyundai does have a slight edge in lowest pricing. The Hyundai Accent starts at $15,000, while the similarly-sized Kia Rio is about $10,000 more.
One noteworthy exception is for SUVs.
At $17,500, the stock Kia Soul is about $1,000 cheaper than a standard Hyundai Venue.
Components
While Kia and Hyundai build their cars separately, they do share some internal similarities. Shared components can include:
Engines
Transmissions
Struts
Additionally, there is some crossover with interior design elements.
Comparison of Popular Kia and Hyundai Models
Many vehicle models have a direct counterpart between the two brands.
Kia Rio vs. Hyundai Accent
The Kia Rio and Hyundai Accent are both subcompacts, the smallest car either company offers. They have the same 1.6-liter, four-cylinder engine, and similar interior designs.
Both cars have a touchscreen display.
The screen in the Rio is larger, at eight inches, compared to the five and seven-inch options in the Accent.
Earlier models of the Rio had a hatchback, although Kia recently discontinued that design.
It was the most significant difference between the two cars.
The Rio is the sportier-looking option, with rounded corners and a flashier front grill.
As I mentioned above, the Accent is usually the cheaper choice between the two.
Kia Sportage vs. Hyundai Tucson
These are the most popular midsize SUVs available from each company.
Both have a 2.4 liter, four-cylinder engine. The Hyundai Tucson gets slightly better gas mileage of 26 city and 33 highway compared to the Sportage's 23 city and 30 highway.
One key distinction between the two is cargo space.
Here, the Tucson is the winner with 80 cubic feet of room, while the Sportage offers 60.
Another difference is the price. The Tucson is roughly $1,000 more than the Sportage, although you can drop the price by selecting a model with fewer features.
Which Is the Better: Hyundai or Kia?
Is Hyundai or Kia the better auto manufacturer? I don't think the question has a clear answer.
It's tempting to think Hyundai is the better option because they're larger. After all, they own the other company.
But even after the acquisition, Kia has managed to retain their identity.
Under the hood, vehicles from both manufacturers have a lot to like.
They have reliable, powerful engines that deliver excellent gas mileage.
Ultimately, people tend to prefer one manufacturer over the other for the following reasons:
Design – Do you like the sporty look of the Kia or the more luxurious style of the Hyundai?
Price – Generally, Kia autos are the less expensive option.
The choice between the two is typically hinged on personal preference.
Wrap Up
Automotive companies can have complicated corporate structures, and it's not always easy to know who owns which brand.
Hyundai owns Kia, but Kia uses their own designs, workforce, production methods, and more.
No matter which company you choose, you'll own a reliable, affordable, and fun vehicle.