Are Jeep Wranglers Expensive To Maintain?
This post may contain affiliate links. As an Amazon affiliate, I earn from qualifying purchases.
Jeep Wranglers are money pits! At least that's what I have always heard. You know JEEP stands for Just Empty Every Pocket, right? I have heard these comments so many times I thought I should do a little research to see if Jeep Wranglers truly are expensive to maintain, or are people just saying this to be funny. What do you think?
Are Jeep Wranglers Expensive To Maintain?
So, are Jeep Wranglers expensive to maintain? No, a Jeep Wrangler is not expensive to maintain. The Jeep Wrangler cost $651 per year to maintain. This is just $10 higher than the $631 national average to maintain all vehicle models according to a 2019 study by repairpal.com.
Given the fact that the Jeep Wrangler is truly a one of a kind vehicle that was purpose-built to be driven hard and abused on the world's most challenging trails and roads, I'd say an extra $10 per month is absolutely reasonable for such a capable vehicle.
Do you think a Toyota Prius or a Honda Accord could make it through the Rubicon Trail or across Hells Revenge in Moab? Of course not! I doubt many of today's 4 wheel drive SUV's are capable of traversing these offroad trails, but the Jeep Wrangler can!
Those vehicles are economy street vehicles designed for daily commuting.
This helps further illustrate my point that a Jeep Wrangler is designed for extreme offroad conditions and when you drive your Jeep in extreme conditions you have a much higher probability of something breaking.
For this reason (and a few we will discuss in a moment), I think Jeeps get the money pit reputation. It is my belief they seem to be more expensive because of the way they are driven rather than comparing them to any other vehicle on the road.
If you are using your Jeep Wrangler as a daily driver and it is used mostly for onroad driving and occasional light trail rides, there is no reason to expect your Jeep will be any more expensive to maintain than the average vehicle sitting in your neighbor's driveway.
How Long Do Jeep Wranglers Last?
Okay, so this is a loaded question because I am a guy who loves to restore old Jeeps. I have a passion for keeping them on the road.
Right now I am into preserving the classic Grand Wagoneers and they are becoming quite collectible and expensive. This also makes me a good person to answer this question.
Here's what I would say to the question, how long do Jeep Wranglers last? A Jeep Wrangler will last forever. Your engine might stop working, your transmission might go out, but there is a tremendous passion for these vehicles and someone will be willing to buy your Jeep even if it doesn't run.
They will fix the Jeep and get it back running and driving again. For this reason, a jeep never dies. It lasts forever, or until it has been so completely abused and ripped apart that it no longer is feasible or possible to fix.
Let's say you are not into restoring and rebuilding vehicles to keep them on the road forever. If this describes you, how long should a Jeep Wrangler last? A stock Jeep Wrangler should provide ten to fifteen years of reliable service as a daily driver. Beyond fifteen years and it becomes difficult to predict the life span of the vehicle.
Assuming you drive 15,000 miles, this would give you 225,000 miles of use out of your Jeep Wrangler.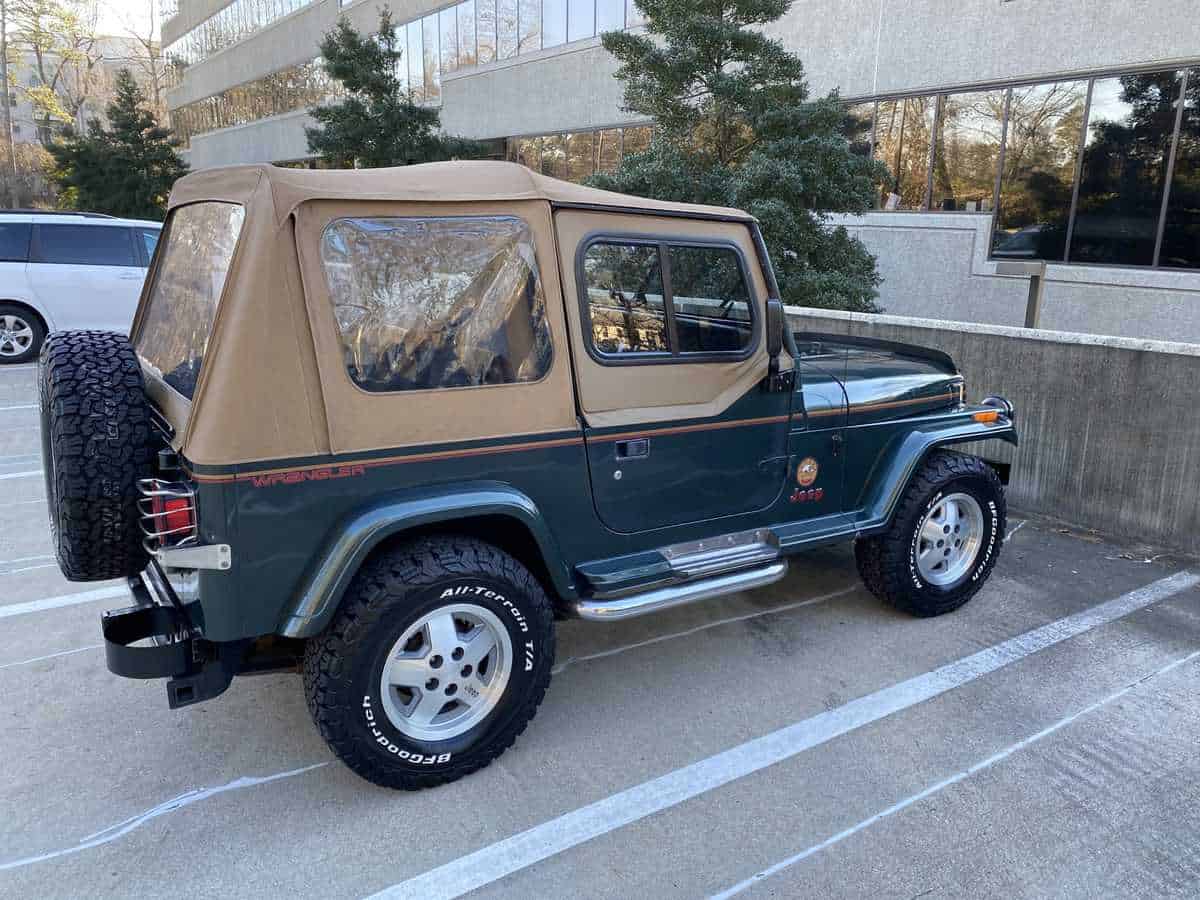 Again, this is a general answer. A Jeep can last a very long time if you properly maintain your vehicle to include oil changes, lubrication of joints, and repairing or replacing parts when they start to wear down.
Deferred maintenance can lead to serious issues for your engine, transmission, and electrical system.
Is The Jeep Wrangler Reliable?
Yes, the Jeep Wrangler is a reliable vehicle to buy. As an American made vehicle parts are easily accessible at a local parts store and if you own an older Jeep Wrangler, there were enough Jeep Wranglers produced that you can usually find used parts if you need a new seat or interior part that has worn too much on your own vehicle
When it comes to buying a Jeep (or any vehicle for that matter), I suggest buying an established model year and avoiding the first year that a new model comes out.
For example, the 2018 Jeep Wrangler JL had an issue with the steering stabilizer. It took Jeep about nine months for their engineers to figure out the cause of the problem. Now that late 2019 and early 2020 model Jeep Wrangler JL models are coming out, they should not have this issue going forward.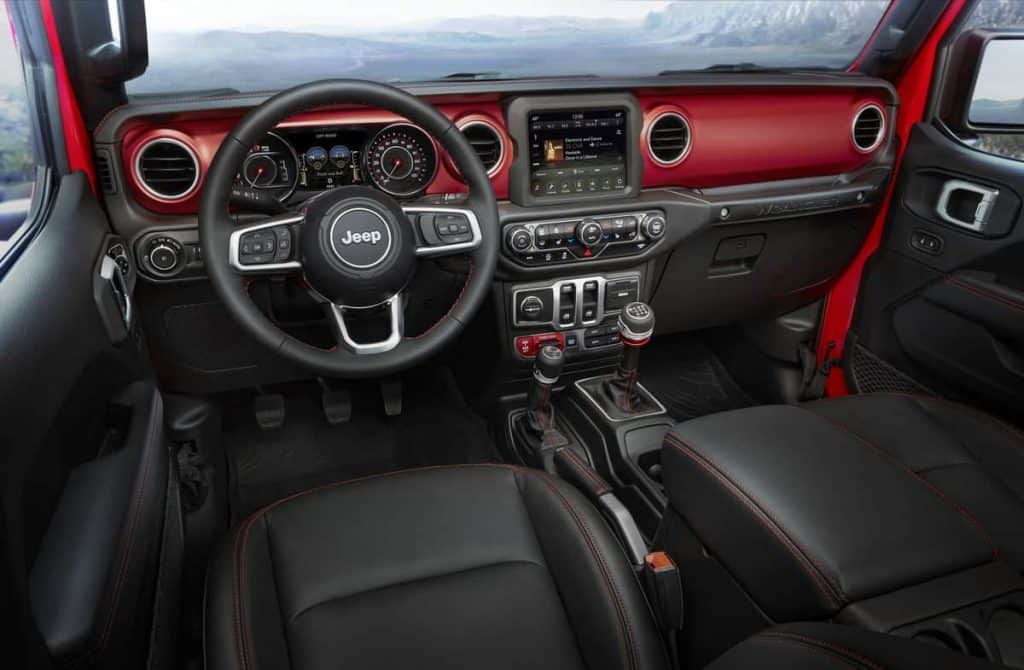 Additionally, Jeep sent notices to any owners who had a Jeep Wrangler impacted by the problem and notified them to bring their Jeep into a local dealership for the needed repairs.
On a related note, if you are interested in buying a new Jeep, here is a way to save thousands of dollars on a new Jeep Wrangler (or another Jeep vehicle).
Do Jeep Wranglers Hold Their Value?
Jeep Wranglers absolutely hold their value. Back in the 90's I purchased a 1993 Jeep Wrangler YJ Sahara (top of the line at the time). It had a sticker price of $13,000 back then.
I considered buying another 1993 to 1995 YJ Sahara to restore for nostalgia purposes. I was going to put it back exactly like I had mine in high school and college, but I found the price of a mid 90's Sahara would sell for $6,000 to $12,000 depending on condition. This means that in the last twenty-six years, these Jeeps have retained between 38.4% and 71% of their original value!
I even found an extremely low milage 1995 YJ Sahara that sold for over $20,000!
It's not just old Jeep's like the CJ, YJ and TJ that hold their values. Newer Jeep Wrangler JKs hold their values extremely well too.
2019 Jeep Wrangler #2 For Best Resale Value Of All Vehicles!
Did you know, the 2019 Jeep Wrangler ranked first or second in every category it was classified in? Amazing isn't it!
This #2 ranking was provided by Kelly Blue Book in the 2019 Best Resale Value Awards.
The #1 vehicle was the Toyota Tacoma truck. It will be interesting to see if the Jeep Gladiator will be able to chip away ad the Toyota Tacoma in the years to come. I have a feeling the Gladiator will be able to make a meaningful impact in the truck sales market.
Wrangler Resale Value According to Kelly Blue Book
Why Are Jeep Wranglers So Expensive?
Oh yes, this is another popular question that people ask…
Why are Jeep Wranglers so expensive? This question is usually asked by people that have never owned a Jeep or those who remember the utilitarian YJ and TJ Wrangler models where your primary upgrades were the addition of air conditioning.
I'm not joking! On my top of the line 1993 Sahara there were three main options: air conditioning, hard vs. soft top, and automatic vs. manual transmission. That was pretty much it.
With the Jeep Wrangler JK and JL models, Jeep took the Wrangler line to a whole new level of modern electronics and sophistication.
The modern technology and upgrades beyond a basic utilitarian vehicle are not the only reason Jeep Wranglers are expensive.
The way I see it, there are two main reasons Jeep Wranglers are expensive.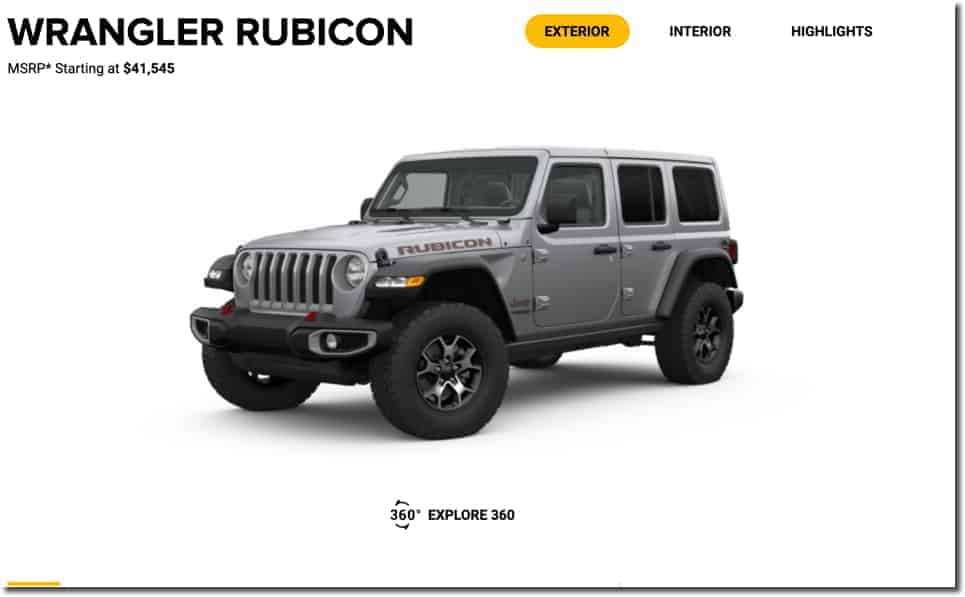 #1 Reason Jeeps are so expensive – Wranglers are purpose-built vehicles and they do not share a platform with any other vehicle. Toyotas, Fords, Chevy's etc. often share their parts and frames with other vehicles.
This is not the case with the Wrangler. Yes, the new Gladiator will change some of this which is a major benefit for FCA Automotive, but still, the Jeep Wrangler is one of a kind and it is expensive for an automotive company to put so much into a single-vehicle as Jeep does.
The #2 reason Jeep Wranglers are so expensive is because of demand. The Jeep Wrangler is an icon. It has developed its own ecosystem of aftermarket parts, upgrades, and modifications.
Jeep owners have their own wave called the "Jeep Wave". If you are a new Jeep Wrangler owner, you are expected to wave to other Jeeps but especially older Jeeps.
With more and more people buying a Wrangler for the first time (and tinted windows making it hard to see), longtime Jeep Wrangler owners are starting to get frustrated by the lack of Jeep waves… so make sure you wave!
If you don't you may get a single finger salute from other Jeep owners (do you know what I'm saying?). If you do, don't take it personal, they are just expressing their frustration at the lack of Jeep waves, to make sure you acknowledge another Jeep when it drives by.
Closing Thoughts
This article is focused on the cost to own and maintain a Jeep Wrangler. As a Jeep Wrangler owner you will learn you can spend as much or as little on your Wrangler as you wish. You can spend tens of thousands of dollars on upgrades like lockers, light bars, winches, tires, a lift kit, bumpers and more!
Just remember, just because you can spend a ton of money to upgrade your Jeep, you don't have to. The photo I shared above with my 1993 Jeep Wrangler was a great offroad and on-road vehicle right off the showroom floor.
The only upgrade I did to my Jeep and the time was a new stereo and 30″ tires. Today, 30 inch tires are small by most standards, but those tires were a nice upgrade that allowed me to cover offroad logging trails, mud holes, and climb mountain trails.
That Jeep also let me outrun a few moonshiners when I came upon their liquor still one time when I was out exploring old mountain roads… but that's a story for another day.