Are Jeeps Good For Road Trips? A 13-Point Breakdown!
This post may contain affiliate links. As an Amazon affiliate, I earn from qualifying purchases.
When searching for a vehicle that will do well over long distances and drive times, it's good to know if Jeeps will be comfortable for the duration of a road trip. A good road trip vehicle has cargo space for suitcases or camping gear, good gas mileage, a comfortable ride, and good seating for a couple of people at least.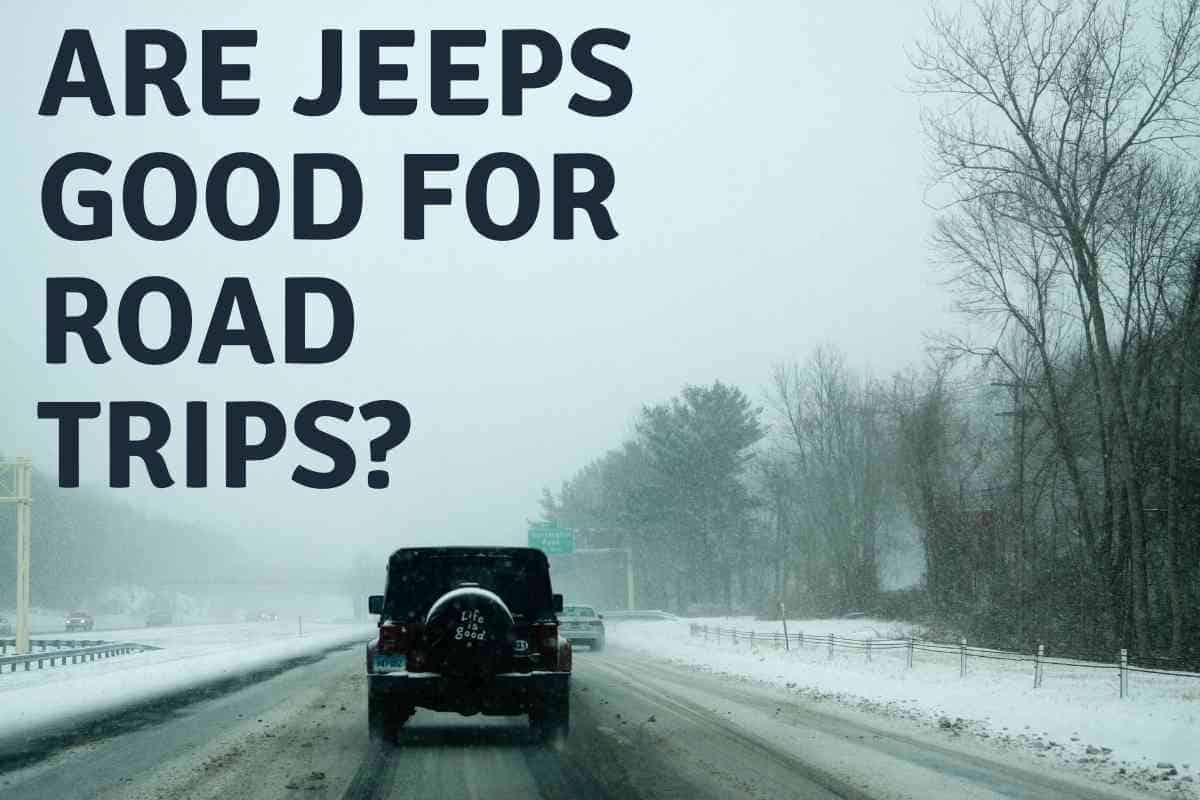 Table of Contents
Are Jeeps Good For Road Trips?
Jeeps are good for road trips, especially if you want to drive with the top down or have a knack for going off-road. Otherwise, Jeeps aren't especially well known for ride comfort or fuel economy and there are better choices out there.
So what makes the Jeep a decent road trip vehicle? A jeep can do a few unique things that some road trippers might really like. We'll discuss what is possible with Jeep, as well as consider some basics like efficiency and comfort.
We've taken a lot of road trips and been in both comfortable and uncomfortable vehicles. We'll also be looking at comfort reviews for particular Jeeps we haven't spent time in to see what other users think about them.
How Jeeps make good or bad road trip vehicles
Let's consider elements of a road trip vehicle and how well Jeep fulfills them.
Ride Comfort
We'll be honest right out of the gate here. Some Jeep models don't have the best ride quality. Models like the Jeep Wrangler use a solid front and rear axle – similar to what trucks designed for payload and towing offer.
These are not great at high speeds over highways and are more designed for off-roading.
There are Jeeps with a comfier ride than the Jeep Wrangler though. The higher-end model Jeep Grand Cherokee and budget model Jeep Liberty use an independent front and rear suspension.
In non-technical terms, these vehicles drive more like small or family SUVs.
They handle higher speeds and corners better though they have their limits for towing, payload, and off-roading.
In terms of price, the Jeep Liberty is fairly accessible as the least expensive Jeep available. The Grand Cherokee and its trim, the Overland, are among the highest-priced Jeeps around, though they offer significant upgrades to the Liberty in terms of amenities and even engines.
Gas mileage
Jeep's smallest crossover, the Renegade, achieves the best gas mileage of the group.
Recent models equipped with 2-wheel drive can reach 24 mpg city and 31 highway, which is good compared to the rest of the lineup. The next smallest in the Compass doesn't take much of a mileage hit at 22 city and 30 highway for a more recent model.
Jeep does make hybrid models, with the X notation in their trim. These can push to 49 miles per gallon combined, though they aren't as common on the road.
Compared to other makes and models, Jeep isn't known for their fuel economy. Speaking from the perspective of people who enjoy Jeep, fuel mileage also isn't all that important to people who value a vehicle that could tow, go off-road, and overall have a more powerful engine.
Sure, the Jeep will visit the gas station more often, but Jeep owners often consider their lack of great fuel economy to be a worthy compromise.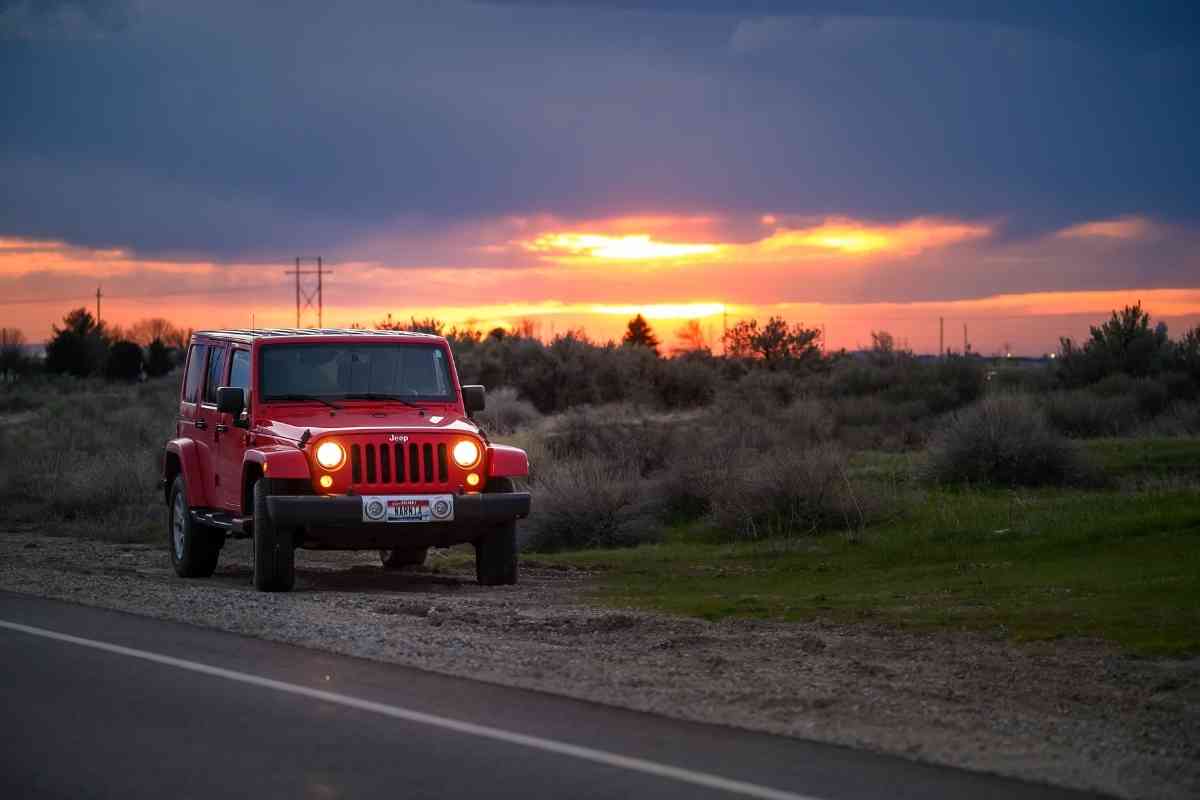 Engine performance
Jeep actually offers a recent range of engines if you aren't overly worried about gas mileage, including an 8-cylinder engine often available on SRT and Overland models. These will cost more initially and ask for more gas, but they are a lot of fun to drive and will make passing on the highway a breeze – literally.
Interior Comfort
Jeeps prior to the mid-2000s and 1990s were not known for their interior comfort. Similar vehicles might be too old for road trips. You might call them "Spartan" for their tough interior and exterior. Thankfully, that has changed. Jeeps are not especially well known for their comfort compared to other SUVs, but they have made significant improvements to at least ensure passengers probably won't complain.
Now Jeep makes more comfy seats with more legroom for passengers. The plastic dashboards are now mostly gone except for the most basic models like the Renegade, Compass, and Liberty.
Cargo space is not great but is good when traveling with a couple of people. You'll be able to fit a couple of suitcases in the trunk, and even more if fewer are traveling and you can fold the seats down.
Models like the Jeep Grand Cherokee offer ample space for rear passengers and cargo. Smaller models will have less space, of course, and a lower MSRP.
Sleeping
While you can certainly bring along camping gear with the cargo space available in most Jeeps, or find a hotel, you might also like to save on lodging costs or avoid setting up a tent. Most models of Jeep, with the possible exception of the Compass, make for reasonably comfortable sleep.
If part of your road trip involves camping anyway, and you expect poor weather overnight, the backseat of a Jeep can often be unfolded or removed when needed. You could place a small mattress over the backseat – or better yet, an inflatable air mattress and call your backseat home for the night.
We will add that sleeping in a Jeep will be more comfortable for people who are under 6 feet tall, and if you brought a partner, you'll other be extra cuddly or a bit cramped. It's certainly possible for two people to sleep in your Jeep, and might be especially pleasant if you are cold-weather camping.
Technology
Many modern Jeeps have built-in Bluetooth so you can play your music over the radio and speakers. Since few, if any radio stations are national, you won't have to skip around and scan for radio stations near your location – or have the sudden transition from hip hop to the country while taking a cloverleaf ramp – it's happened to us!
Also note that most modern SUVs, trucks, and cars have Bluetooth built-in – though not all of them make it available for streaming music.
Jeep does miss out on a feature some parents might enjoy in rear-seat entertainment like a DVD player. There are SUVs out there- usually in their higher trims, that offer hanging screens or a screen built into the back of seats. This feature is naturally fairly expensive to install and more common on large SUVs.
The joy of soft tops
Enjoy the open road? While other SUVs have sunroofs, many Jeep models can remove a soft top. A soft top is often made of plastic or leather and snaps onto the exterior frame of the vehicle.
These are especially nice when driving through nice weather and scenic areas – you get the full view of the ocean or forest without compromising a field of view.
If you do get rain, just stop, pull over and snap the soft tops right on. This takes a matter of moments, though you should practice in your driveway to avoid frustration when precipitation does start falling.
While not every Jeep model has a soft top available – it certainly adds to the freedom you can experience on your road trip.
Off-road
If you are planning to leave the beaten path during your trip, Jeep is definitely worth a look. With some exceptions, Jeeps offer 4-wheel drive and more advanced systems like Quadra-Trac that offer serious off-roaders the ability to get in and out of most anything.
You probably won't want to take the average SUV across sand dunes, or through a forest to a campsite. Jeeps excel on snow, mud, gravel, and non-pavement surfaces.
Quiet
Want a vehicle you can fall asleep (the passengers, of course) or have a fairly quiet conversation with the kids? While Jeep isn't known for having the quietest cabin on earth, some of their upper-level trims within the Wrangler and other models have a bit more dampening to their doors.
One major consideration for quiet: If you have off-road or any tires besides those used regularly – switch to regular highway all-terrain models. Off-road tires tend to be a bit louder than normal – so it will be the tire making the noise, not the vehicle.
Cruise control
Don't underestimate the need for cruise control. Your feet, heels, and calves can only take so much of pushing a pedal down for hours and hours. Most Jeeps have cruise control, so this isn't really an issue for drivers.
Easy steering
While performance-based driving is fun, it can also be hard to do. Larger SUVs can have just about the boat like steering and require more serious arm movements.
We earlier mentioned Jeeps with solid axles – these are a bit harder to turn and less comfy. A smaller Jeep with a shorter turning radius will do well on twisty roads, so consider those.
Seating options
A Jeep can be equipped with cloth, leather, or suede. While probably not the primary reason we would choose a Jeep for a road trip vehicle, having a range of upholstery options is nice, and many vehicles are limited to just cloth or leather.
We would choose leather in this scenario, especially if you have kids. Leather is easier to clean with a warm, wet towel and some mild soap. If you eat on the road and kids (or adults) spill, it is far easier to clean than cloth.
Safety
While Jeep gets average safety ratings for crashes, they do offer some technology that prevents the collision in the first place. Modern Jeeps have options for advanced cruise control and automatic braking if you aren't paying attention or a pedestrian unexpectedly crosses in front of you. Using radar and other technology isn't a substitute for a good safety cage, but it certainly helps to void needing to use it.