Are Ram Trucks Still Dodge? (Solved!)
This post may contain affiliate links. As an Amazon affiliate, I earn from qualifying purchases.
Everyone remembers the days of Dodge Rams and the majority of people, especially those that only identify vehicles by their color and body style, still call even the newest RAM trucks by the Dodge name. So are RAM trucks still part of the Dodge company?
RAM trucks still affiliate with Dodge. They are still part of the same parent company, Fiat Chrysler Automobiles, which merged into Stellantis in January 2021. RAM trucks produced after 2009, when the two brands officially split, no longer carry the Dodge badge
While RAM Trucks no longer bear the Dodge badge, the companies still affiliate to some degree. In this article, we'll discuss the Dodge and RAM Truck relationship.
Fiat Chrysler Automobiles
Here's a little history lesson, all the way back to 2014, which was almost 10 years ago. Did that shock anyone else? Anyway, in 2014, Fiat bought and gained complete ownership of the Chrysler Corporation from Daimler-Benz. At the time, the Chrysler Corporation consisted of Chrysler, Dodge, Plymouth, and Jeep.
The Plymouth brand was discontinued in 2001, and the RAM Truck division separated from Dodge to stand on its own four wheels in 2009.
The Chrysler Corporation and Fiat merged to form Fiat Chrysler Automobiles. Fiat Chrysler Automobilesowns not only Fiat, Chrysler, Dodge, RAM, and Jeep, but also includes a couple more Italian car names: Alfa Romeo and Maserati.
The Fiat Chrysler company splits up to cover various divisions of the automobile market. RAM more than adequately cover the truck market, with a little help from Jeep.
Dodge is meant mostly for performance (think Hellcat, Charger, and Challenger), and Chrysler sells upscale versions of the average car. Fiat, Maserati, and Alfa Romeo are the luxury class, combining Italian luxury with exceptional performance.
There is a bit of speculation about the success of each of these companies moving forward. Fiat Chrysler Automobiles (Dodge, Jeep, Chrysler, RAM, Fiat, Alfa Romeo, and Maserati) and the PSA Group (Peugeot, Citroen, DS Autos, and Opel) combined in January 2021 to create the Stellantis company, the 4th largest automaker in the world by volume.
MotorTrend speculates that Chrysler, and possibly Dodge, are in danger of disappearing soon. Even the Italian brands (Fiat, Alfa Romeo, and Maserati) have struggled to meet sales expectations in North America. In a later article, though, they add that Stellantis, at present, has no plans to discontinue any car brands only to make them better.
Wait… Dodge and RAM Split?
Now, going back to the Dodge and RAM debacle, yes, the two brands did officially split in 2009. It was a pretty quiet split, so many people still don't know that the split even happened. Though their brands split, Dodge and RAM Trucks are still owned by the same parent company. 
Dodge and RAM split in 2009 for various reasons. In actuality, separating the two brands was a genius move on the Fiat Chrysler Automobiles company's part. Splitting allowed each brand to focus more on producing new vehicles and perfecting their current models. Since the split, Dodge formed into a performance-driven brand; meanwhile, RAM is known for its capability and commercial purposes.
For example, after the split, Dodge focused more resources on the performance-based Dodge Challenger, a vehicle intended to compete with the Chevrolet Corvette. While the Challenger gives the Corvette a run for its money, the Corvette still excels in most aspects.
As Dodge focused on the Corvette, RAM built more powerful engines and more resilient builds to create the heavy-duty trucks we know and love today.
Current Dodge Lineup
The current Dodge lineup is surprisingly small. However, in some ways, that's a good thing. The three-car lineup allows Dodge to focus on what they do best. This lineup includes the Dodge Charger, the Dodge Challenger, and the Dodge Durango.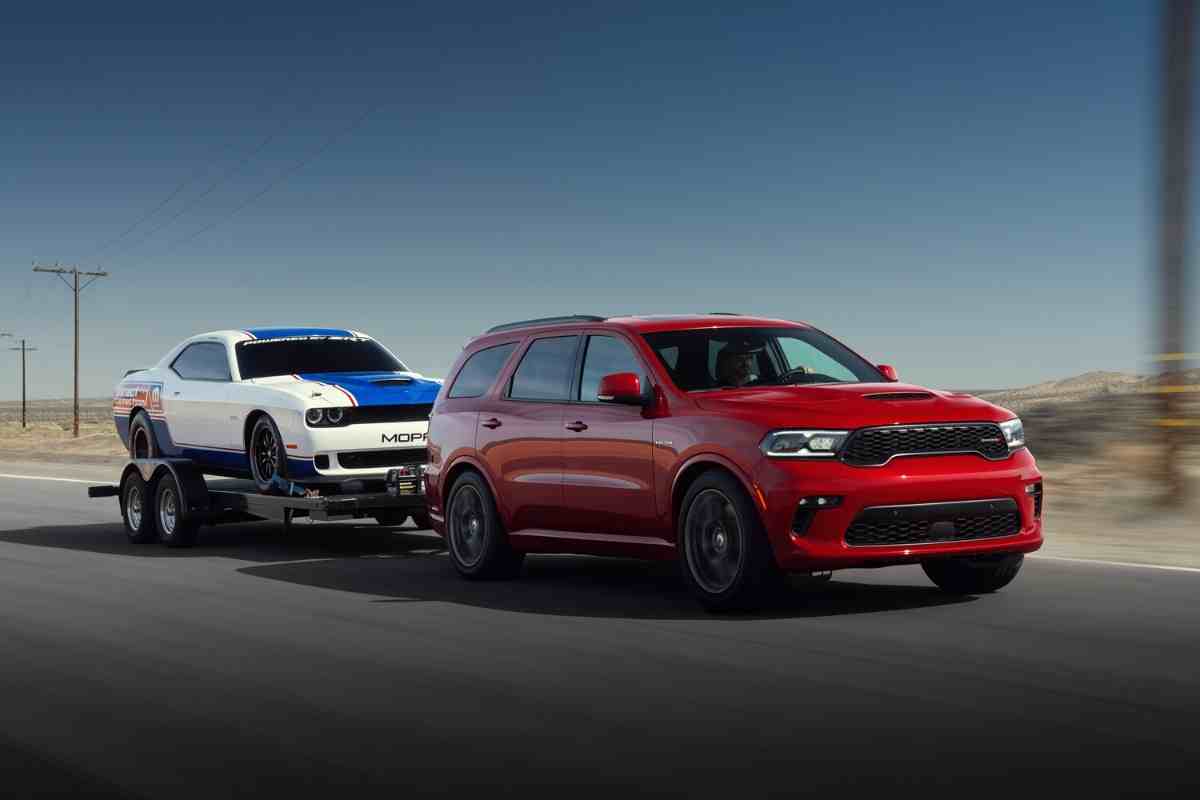 Interestingly enough, while the brands are no longer connected, the Dodge website links to RAM Trucks' website. This alone is evidence of Dodge and RAM's closeness despite being officially recognized as two separate brands.
It is impossible to ignore Dodge's emphasis on performance. The Charger is rated with up to 797 horsepower, and the Challenger is said to have even more at 807 horsepower. The Challenger can also go from 0 to 60 mph in 3.25 seconds, an incredible feat that's barely slower than the Corvette C8's 2.8 seconds.
Even Durango's performance is unparalleled, as it's able to tow up to 8,700 lbs, which is more than all its competitors. The Durango can even seat up to seven passengers.
Current RAM Lineup
The current RAM lineup is the stark opposite of Dodge's: long, lengthy, and providing every option imaginable. All their vehicles are reasonably priced, too. At least, when you're looking only at the base prices. Starting MSRPs for RAM vehicles are between $30,000 and $40,000.
RAM's lineup includes the RAM 1500, the RAM 1500 TRX, the RAM 1500 Classic, the RAM 2500, and the RAM 3500. These vehicles focus primarily on capability.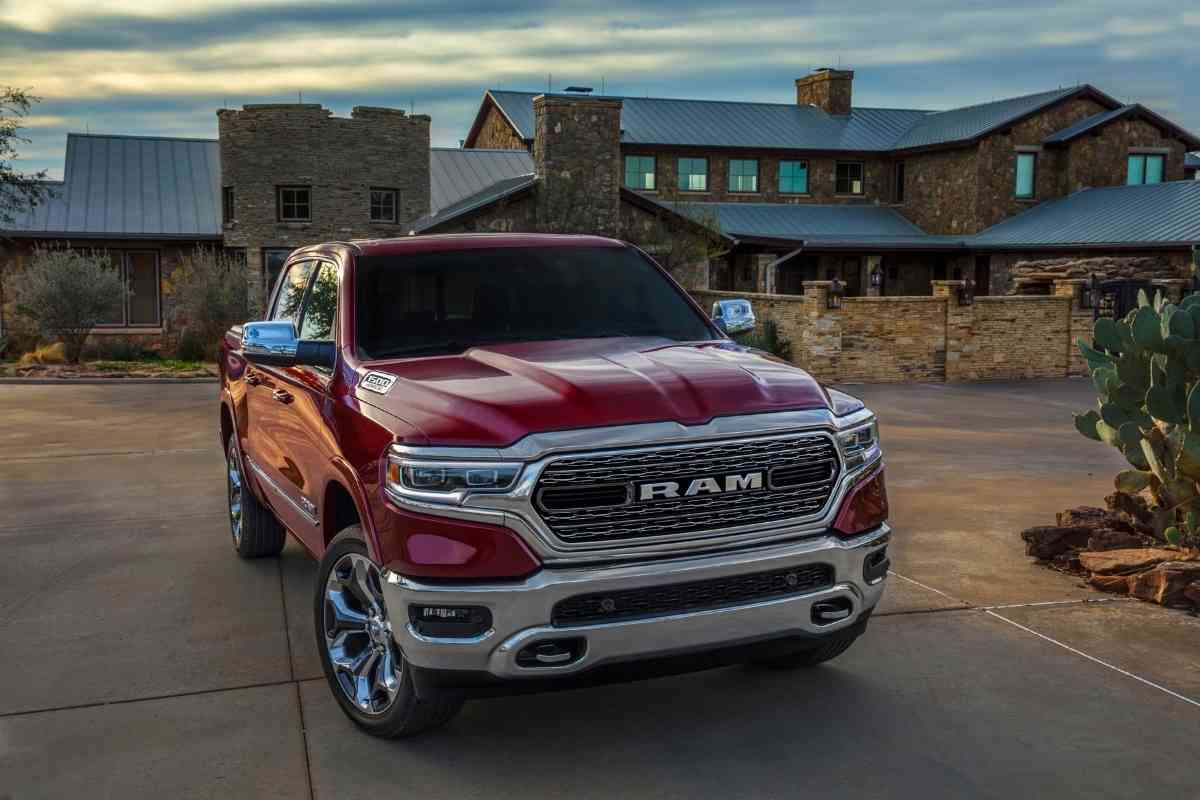 RAM also offers the RAM 3500 SRW 10K GVWR Chassis Cab, the RAM 3500 Chassis Cab, the RAM 4500 Chassis Cab, the RAM 5500 Chassis Cab, the RAM ProMaster City, and the RAM ProMaster made for commercial purposes. RAM also offers several different special edition options for their vehicles.
The RAM 1500 TRX has a horsepower of 702, which is surprising for a truck. RAM doesn't cut corners on its vehicles' performance either. RAM is also JD Power's #1 Brand for New Vehicle Quality, the first truck-only brand to win such an award.
RAM and Dodge have very similar, if not the same, values. Both are committed to bringing the best performance and capability to drivers everywhere. So, are RAM trucks still Dodge? Used RAM trucks will bear the Dodge badge, so those are officially Dodge vehicles.
However, even though the two are separate brands, they're both owned by the same company, so essentially, RAM trucks can still be considered Dodge.
Just because the two brands are no longer united, you can still expect excellent performance and quality in both of their vehicles.