Are Subaru Crosstreks Reliable And What Makes Them That Way?
This post may contain affiliate links. As an Amazon affiliate, I earn from qualifying purchases.
Are you considering purchasing a Subaru Crosstrek, or do you already own a Subaru Crosstrek? Either way, are you wanting to learn more about the reliability of this vehicle?
Whatever situation you are finding yourself in, we can help you learn and gain some more information about the reliability of a Subaru Crosstrek.
Are Subaru Crosstreks Reliable?
Subaru Crosstreks are reliable. The elements that are key contributors to the overall reliable performance of the Subaru Crosstrek include a Crosstrek engine, efficient gas mileage, a smooth-riding and handling experience, off-road performance, and the included safety features.
If you would like to learn more detail about each of these elements and how they contribute to the reliability of the Subaru Crosstrek, keep reading!
Crosstrek Engine
When you purchase a 2022 Subaru Crosstrek, you get to choose from two engine options.
The Base and Premium options include a 152-horsepower 2.0L flat four-cylinder engine and have all-wheel drive.
They can either be a six-speed manual transmission or a continuous variable transmission that is automatic.
The Sport and Limited options give you a 182-horsepower 2.5L flat-four cylinder engine and have all-wheel drive and continuous variable transmission as well.
The major difference between the two options is that the horsepower is a little bit higher with the Sport and Limited than with the Base and Premium options.
While the Base and Premium options are stellar in performance, it is recommended that you avoid that one as it can make the vehicle feel slowed down, especially on highways and freeways.
The Sport and Premium engine is a better option for quicker and more efficient acceleration.
The continuous variable transmission also allows the change when you shift gears to be smooth and almost unnoticeable.
Even this aspect alone is a huge selling point to purchase this engine over the Base and Premium.
As your vehicle and engine age, it is important to have an engine that starts off with impeccable performance.
Efficient Gas Mileage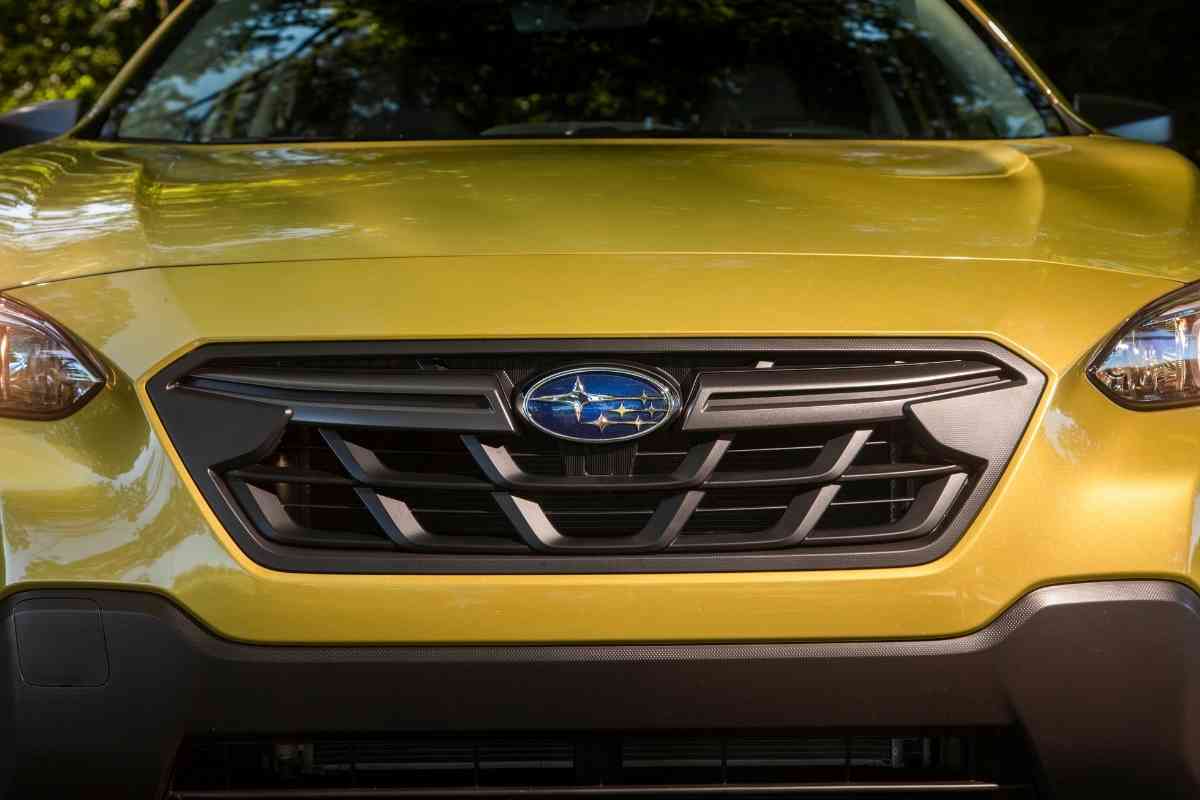 As far as gas mileage, the Subaru Crosstrek comes in with an EPA rating of 22 mpg when driving in the city and an EPA rating of 29 mpg while driving on the highway.
While those ratings are not anything particularly exceptional by themselves compared to other ratings of other SUVs, the inclusion of the continuous variable transmission improves the ratings of most SUVs from 28 mpg while in the city and 33 mpg on the highways.
When using the continuous variable transmission specifically with the Subaru Crosstrek, it improves the mpg from 27 mpg to 34 mpg, which is a fairly beneficial improvement.
If you are someone that finds it helpful to take all this information regarding gas mileage and compare it to other vehicles with similar engines, here are a few examples to look into.
Vehicles that have comparable gas mileage and are just as fuel-efficient include options such as the Nissan Kicks, Toyota Corrolla Cross, and Hyundai Kona.
Weighing these options can help determine whether or not the Subaru Crosstrek is worth it compared to other vehicles that may have better gas mileage.
Smooth Riding and Handling Experience
No one wants to have their time spent in the car being thrown around and feeling every bump on the road, nor do they want to struggle to maneuver the vehicle like they need to.
The Subaru Crosstrek's dynamics are easy to use and respond to the movements and intentions of the driver fairly accurately without too much resistance.
The steering is quick and light-weighted, and since the size of the vehicle isn't extremely large, it is not hard to park and move through other tight areas.
The brakes are responsive and while you are driving, you won't feel any turbulence or bumps on the road because of the quality of the suspension on this vehicle.
When the vehicle turns, especially around tight corners, it may sway just slightly, but if that isn't a major concern for you then it is nothing to worry about.
If you take care to turn corners slow and wide, then it should not be much of an issue.
Off-road Performance
Even if you are someone that doesn't off-road often, it is always good to be confident in your vehicle's off-roading abilities to be prepared for any unknown situations that could come up.
Because the Subaru Crosstrek is an all-wheel-drive vehicle, the traction on this SUV is perfect for off-roading conditions, especially on muddy and snowy trails.
In the Subaru Crosstrek, you should not feel any hesitation to take on roads that may be covered in mud or snow.
While you should feel confident in pursuing those elements in this vehicle, it is not made to take on all types of terrain.
It would be best to stick to paved paths and trails.
The ground clearance is a moderate 8.7 inches but does not include any low-range gear or skid plates that would be needed to drive the car in unpaved areas.
While you have a little bit more freedom in regards to off-roading capabilities, you can't go everywhere in the Subaru Crosstrek without damaging the car.
Overall Safety
If safety is a big concern for you, as it should be, the Subaru Crosstrek has quite a few safety features that help increase the overall reliability of the vehicle.
Some of these features include:
a rearview camera
front and rear collision warning
forward automatic emergency braking
adaptive cruise control
lane departure warning with lane keep assist
blind-spot monitoring with rear cross-traffic alert
adaptive headlights with automatic high beams
rear-seat alert
In addition to all of these safety features, the National Highway Traffic Safety Administration gave the 2022 Subaru Crosstrek a 5 out of 5-star rating, with a side crash test rating of 5 stars and the frontal crash and rollover tests receiving four out of 5 stars.
The Insurance Institute for Highway Safety gave the 2022 Subaru Crosstrek an overall rating of Good in regards to the six crash test areas.
Overall, the Subaru Crosstrek is a reliable vehicle.
The exact reliability rating of each Subaru Corsstrek varies depending on the year.