Can You Drive With a Smaller Spare Tire (SOLVED)
This post may contain affiliate links. As an Amazon affiliate, I earn from qualifying purchases.
Driving is an amazing activity that has limitless potential for opportunity and recreation. However, there are moments when cars break down and it is important to know how to handle it. One of the most common is a tire breaking and an owner needing to replace it with a spare temporarily.
It is possible and safe to drive on a smaller spare tire for smaller distances. The main purpose of a spare tire is to be able to get a car from a location to the nearest repair shop or back home. It is not recommended to drive on a smaller spare tire for more than 20-50 miles.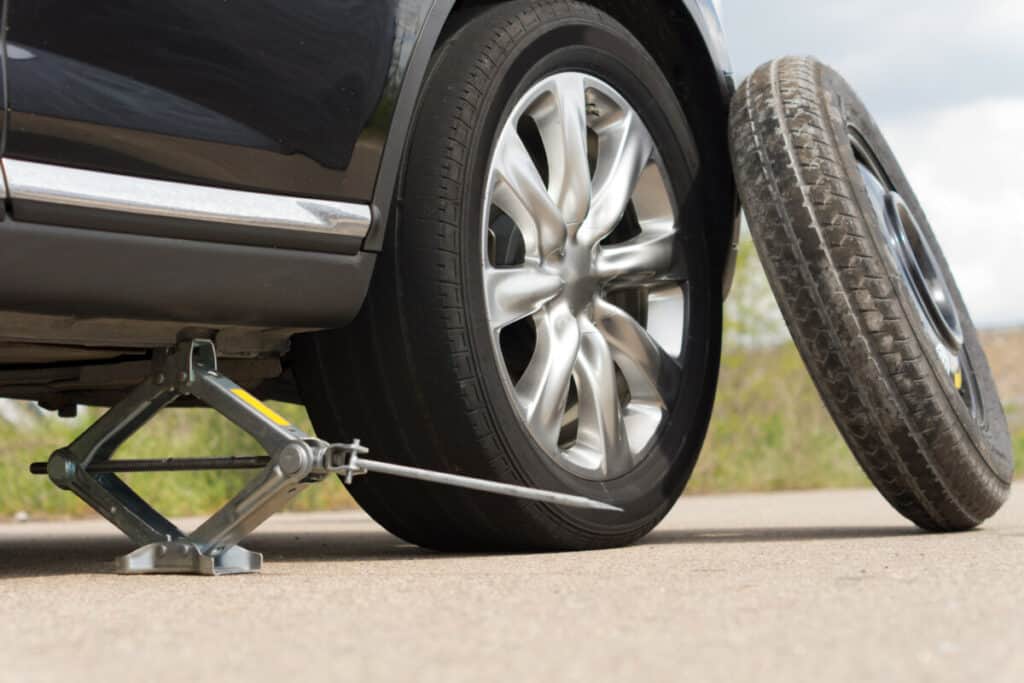 Now that this is clear, it becomes vital that people know what kinds of spares work best, what the recommended size is for a spare tire, and basic tips on how to make spare tires last longer.
What Types of Spare Tires Work Best
Spare tires are unique because they are meant to replace a working tire for a small period of time. They are not usually built to last as long as a normal tire, however, there is a variety of tire size options that someone can use in order to fulfill different needs.
There are three main types of spare tires: Full Size, Donut, and Run-Flat. There is also a less-known type of spare tire that is collapsible.
Full Size
A full-size tire is simply an extra tire. It is the same size and often the same model as the other tires. The only downside of having a full-size tire is that it takes longer and takes more tools to be able to install.
Many people get a spare tire like this by buying four new tires and keeping the nicest tire from the old set. It is a great way to be frugal and environmentally conscious.
Donut
A donut spare tire is probably the most common spare tire that people have. They are smaller and easier to install, which can be great for people who do not have the materials or space needed to install a full-size tire. The downside to this kind of spare is that they are not made to last. They should only be used to get a car home or to the nearest shop.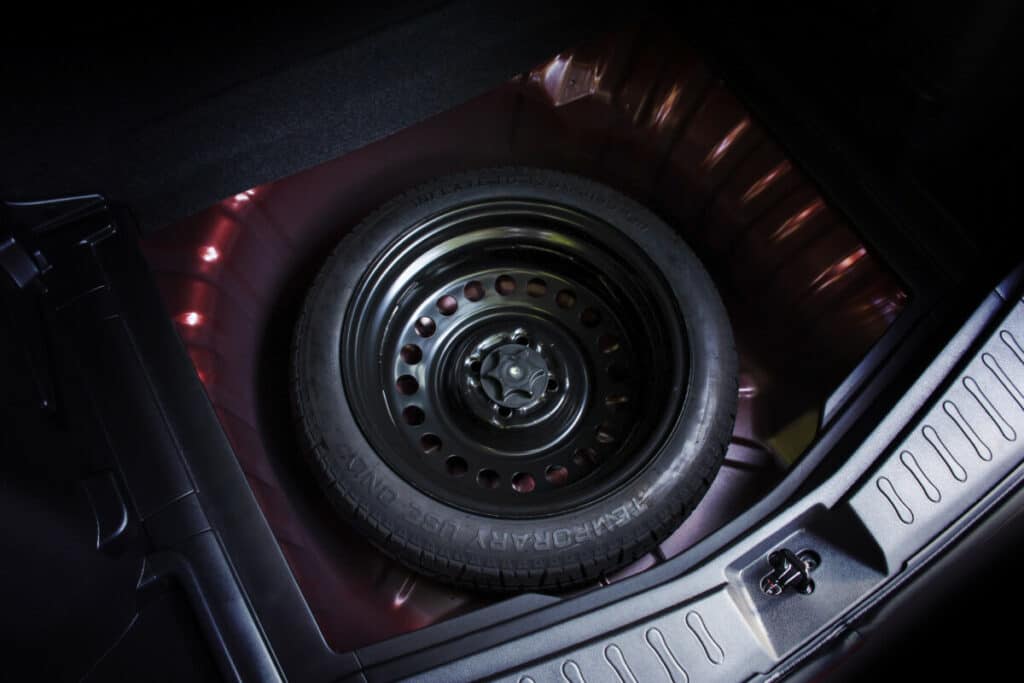 Folding Temporary
A folding temporary spare is a less common spare tire. People love this kind of spare because the tire is collapsible and takes up the least amount of space in a vehicle. However, this kind of tire is also known for being one of the hardest to install and maintain.
Run-Flat
A run-flat tire is a type of tire that a consumer can get installed on their vehicle as a preventative measure before a flat occurs. This kind of tire has a reinforced wall that helps a tire keep its structure, even when punctured.
It isn't completely reliant on air to remain useable. A person doesn't need to inflate the tire before installing it. This is one of the nicest options for a spare tire, as it combines some of the nicest features of a full-size and overcomes some of the additional installation issues.
Ultimately, the best type of spare will differ between different people and their circumstances.
What is the Recommended Size for a Spare Tire
The recommended size for a spare tire is dependent on the model and make of the car that a driver is driving. Cars have a recommended range for tire size written in the owner's manual and on the vehicle, often found on the driver's side door. An owner should be aware of the specifics of what their car takes.
Basic Tips and Tricks About Spare Tires
There are several different tips and tricks that allow car owners to be able to maintain and enhance their spare tire use. Here are some of the biggest and most important tips.
Do Not Go Too Fast
This is one of the most important things to remember when driving on a spare tire. Spare tires, specifically temporary spares, are only made to endure speeds of less than 50 miles per hour. There are many dangers that come from trying to drive at faster rates.
Some of these include a spare tire breaking or popping. Unlike a normal tire, when a temporary spare pops, there are more severe consequences like axle damage, having to call a tow company, losing control of a vehicle, or even getting into a car accident. It is not worth the additional speed to get somewhere.
Do Not Drive for Long Distances
This is another significant fact to consider because the tires are not made to last for a long period of time, even at slower rates. It is recommended that drivers do not drive more than 50 miles from the place they put the spare on their car.
The biggest reason for this limitation is that temporary spare tires are often smaller than the other tires. This can cause damage to other parts of the car, including the transmission or the alignment. A tire is an expensive fix, but not horrible. Replacing a transmission is an outrageous expense that can be easily avoided if a driver is willing to be quick about getting a car to the repair shop.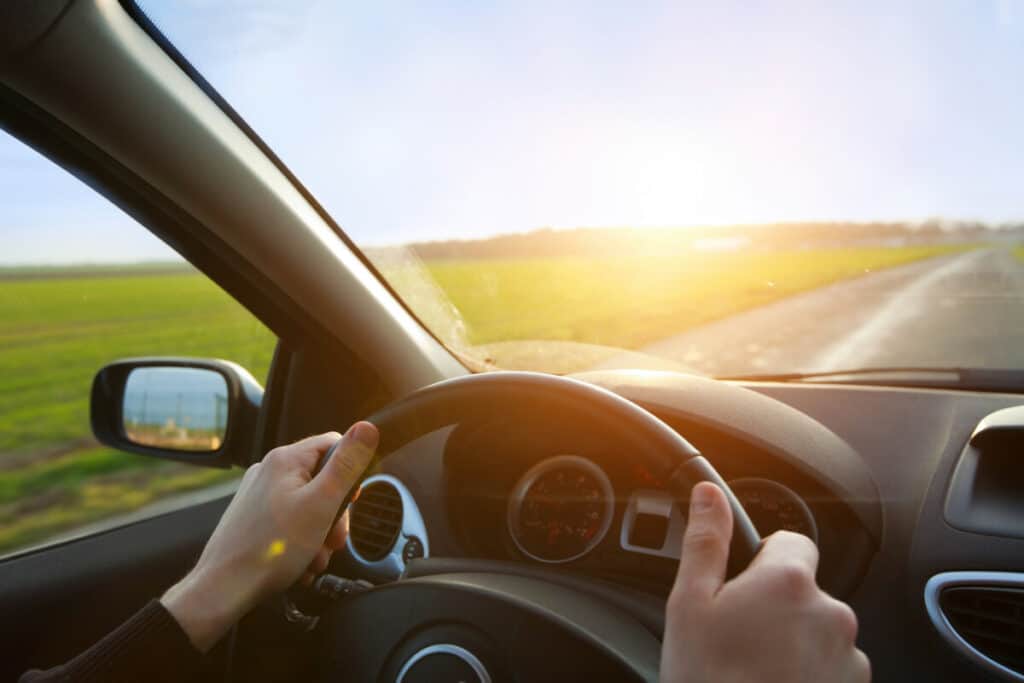 Always on a Spare
Some of the newer models and makes do not have spare tires provided upon purchase. This is a huge shift from previous purchases, where the spare was a part of the car purchase. If a driver has recently purchased a car, they should see if the car has a spare already.
If they do not have a tire, they should look into getting one from a dealership, Walmart, Amazon, or another place that sells tires. Having a spare reduces the stress later down the road, as almost everyone has a tire pop at one point or another.
Do Not Try to Fix a Broken Spare Tire
Spare tires are meant to be temporary! If a spare has a hole or another issue, it is not safe to try and fix it. It is better to replace and get a functional one to replace it.
Spare tires are an amazing invention that can be a lifesaver when used correctly. With all of this information, a driver can feel more prepared for the next time that they end up on the side of the road.