5 Common Silverado Leveling Kit Problems
This post may contain affiliate links. As an Amazon affiliate, I earn from qualifying purchases.
If you are considering buying a leveled Silverado truck, or want to do it yourself, there are several things you need to watch out for. Whether you want a leveled truck because you often tow heavy loads and want the added support and ability to add larger wheels, or whether you just like the look of a leveled truck, a Silverado that has been leveled can be pretty awesome to have. On the other hand, there are also concerns that are worth thinking about before you make this kind of investment. But do the concerns warrant not owning a leveled Silverado truck?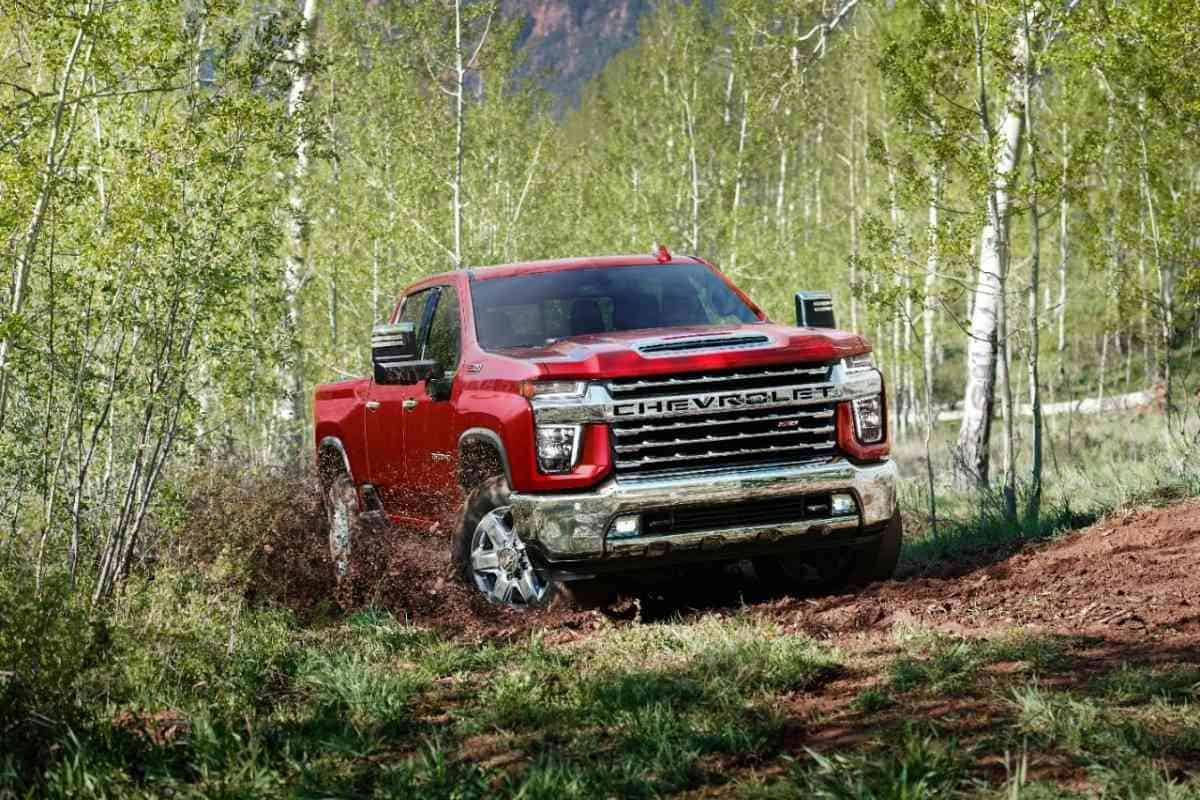 Table of Contents
What are some drawbacks to adding a leveling kit to a Silverado truck?
Here are the 5 things to watch out for when buying a leveled Silverado truck:
you'll burn more gas
the shocks will need replacing
the suspension will be affected
the warranty will be affected
the leveling may not make that big of a difference
No one loves their vehicle more than truck owners. Trucking is a culture in its own right, and what you drive, how you drive it, and what you do to it are all part of that culture. Having a leveled truck is one of the most popular modifications many truck owners make, and it's not just for the look, but sometimes also for the performance.
Nonetheless, knowing if a leveled Silverado is going to have problems is an important thing to consider before you install a lift kit or buy one already lifted. There are some valid reasons why this may not be your best purchase.
I love trucks and understand the culture of them, especially since I grew up in the West. What kind of truck you drive can make a difference in your work and leisure activities, and can also tell others a lot about who you are and what you value. Let's look more carefully at the issues with a leveled Silverado.
Silverado Leveling Problems: What Should I Watch Out for When Buying?
Since 1999, Chevy has been producing one of the most popular and well-respected full-sized pickup trucks in the United States, as well as around the world.
Known for its reliability, power, dependability, and look, the Chevrolet Silverado has a long line of loyal enthusiasts and adds thousands more admirers to its list every year.
And – as with many of our favorite full-size, chassis cab and medium-duty trucks, many Chevy Silverado owners like the look of their truck even better once they have had it leveled.
Leveling a truck is different from lifting it.
Trucks are designed with their front nose a bit lower than their back. This is so that when you are loading a large weight in the bed, or are towing a trailer or hauling equipment, the weight in the back of the truck will lower the bed to be even with the front.
When you level a truck, you install a kit that brings the front end to be equal to the back. Now, your truck looks symmetrical and a straight line runs from each axle.
Leveling a truck usually amounts to only changing its front height by a few inches, but many Chevy Silverado owners swear by it.
Those who are big proponents of leveling their Silverado claim that it increases their towing capability instead of detracting from it. Others say it's great for installing a plow on the front, so that now the nose is farther off the ground.
And then there's a large group of level fans that admit they just want a leveled truck for the look of it.
And who wouldn't? It certainly makes the already sharp-looking Silverado an even cooler-looking ride.
But still the question remains…is owning a leveled Silverado worth the problems? Let's let you be the judge.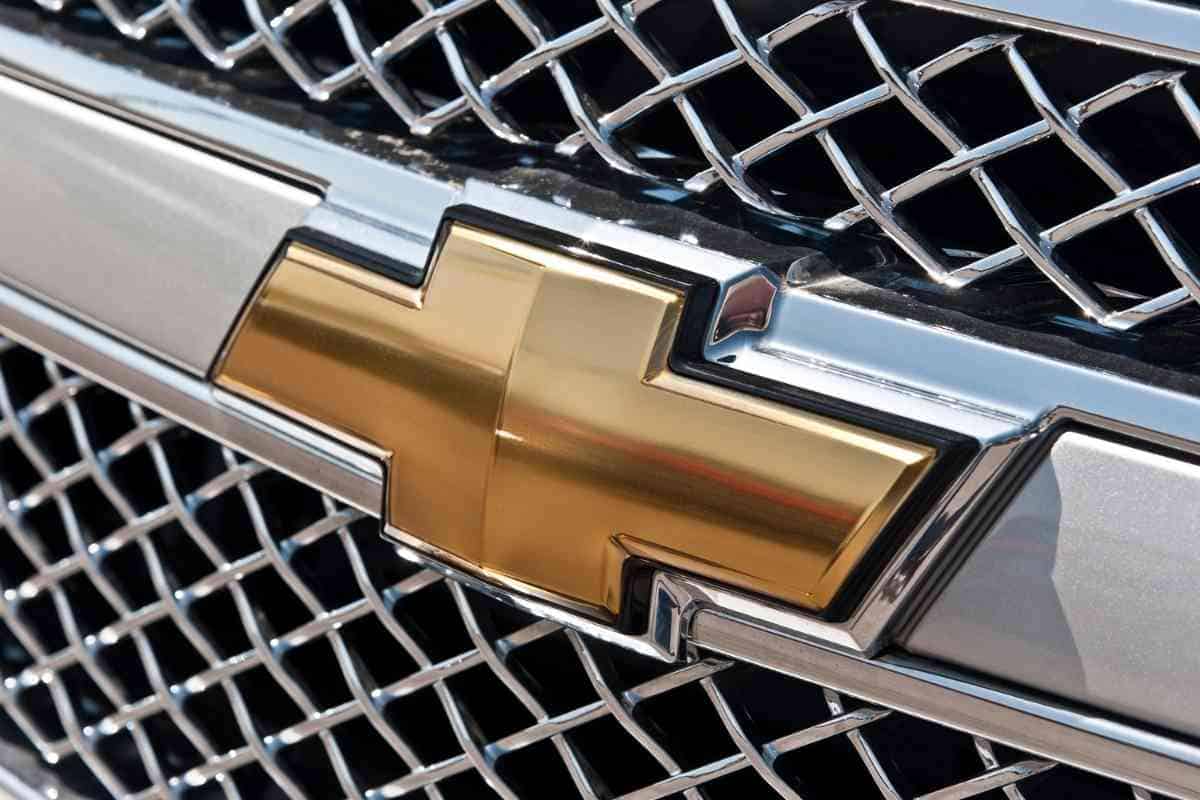 1. You'll Burn More Gas
At a time when gas prices are at an all-time high, this one may make you pause before you decide on a Chevy Silverado with a leveling kit installed.
Leveling your Chevy Silverado will mean that you are going to pay more at the pump, something that may be tough to swallow when it already costs you a chunk to fill the Chevy Silverado's 36-gallon gas tank.
And this is true of any full-size truck that you level, because when you level a truck, you bring the front end up, changing the vehicle's aerodynamics.
There will be more pull on your truck, and the increased resistance will equate to more dollars at the gas pump.
2. The Shocks Will Need Replacing
If you are buying a Chevy Silverado that has already been leveled, this has hopefully been done, since the factory-installed shocks are not meant for a leveled vehicle.
If the shocks have not been replaced with a heavier absorption system, take caution when considering buying that Silverado. Factory shocks aren't sized to withstand the larger space now present after the level kit has been installed. No matter how easy you are on your leveled Silverado, factory-installed shocks will not be adequate.
But even if the shocks have been replaced, you are still going to have trouble with them.
Last update on 2023-09-20 / If you click this affiliate link and make a purchase, we earn a commission at no additional cost to you.
Larger shocks will be able to compensate for the increased space created by the leveling kit. But they will need to be replaced more frequently than most. And, given that a quality set of shocks for a leveled Chevy Silverado can run upwards of $150 or more, take this into account when you consider this truck.
3. The Suspension Will Be Affected
A truck's suspension system is created to help absorb a truck's weight and provide a smoother ride for the passengers when a road or trail is full of misalignments, potholes, or crevices.
Basically, the suspension system is what keeps everything flowing nicely.
When you level a Chevy Silverado, that suspension is going to change. During the manufacturing process, thousands of hours and dollars are spent to create a ride that is durable but also comfortable.
Because trucks are already higher than cars, they are never going to feel as smooth as a sedan that sits close to the ground. But the Chevy Silverado is designed to come as close to that as possible.
So it stands to reason that when you level the truck, you are going to misalign that careful design. It may be rougher on your drivetrain to have a leveled truck, and it will certainly be rougher on your backside.
If the ride is no concern to you, though, leveling the Chevy Silverado may not be of concern to you in this area.
4. The Warranty Will Be Affected
Another area you will have to decide if it matters to you or not is the warranty on your Chevy Silverado.
It's pretty standard for most truck owners to know that when they modify an integral part of their vehicle, it may very well cancel out at least a part of their truck's warranty.
A warranty is issued by the manufacturer to show they stand behind their product and give their customer a sense of confidence that the truck that they have purchased is in the best working condition possible…and that the manufacturer stands behind that.
If you decide to level your truck, the manufacturer is obviously going to take issue with that, since they had no part in it, didn't approve it, and have no idea who did the installation.
In addition to that, the manufacturer may be very aware that leveling a Chevy Silverado is going to cause potential problems that they are not willing to deal with.
This isn't to say your warranty will be completely null and void.
The Chevy Silverado's standard warranty is to cover parts and labor for 3 years or 36,000 miles, whichever comes first. It has a powertrain warranty – which covers the engine, drive systems, and transmission for 6 years or 60,000 miles.
A leveled Chevy Silverado may still have some coverage under these warranties. But if anything goes wrong with the suspension system, the drivetrain, the alignment, or anything else having to do with that level kit, they are not going to cover it.
5. The Leveling May Not Make That Big of a Difference
And finally, this one is probably more about the potential problem with the aesthetics of the Chevy Silverado after leveling, and less about the potential problems it may cause with the truck itself.
After buying a leveled vehicle (or leveling one yourself), you may find the difference isn't actually that noticeable.
Earlier I said that a level kit for a Chevy Silverado would only raise the front end about 2 inches.
Though that may be more than acceptable for some, depending on the reason they want a leveled truck, the truth is this…
If a big reason you are interested in a leveled Chevy Silverado is for the look, you may be disappointed. Only true Chevy Silverado aficionados may even notice.
Spend some time looking carefully at different Chevy Silverados and see if you can notice the difference. Compare them to other similar-sized trucks as well. In the end, you will be the one who needs to decide if a Chevy Silverado with a level kit installed is where you want to spend your money.