Does Costco Sell 35-inch Tires? Answered!
This post may contain affiliate links. As an Amazon affiliate, I earn from qualifying purchases.
One of the most common modifications you can do on your SUV is to fit bigger tires. There are two popular sizes to use for those initial modifications. The 33-inch tire is the most common, as it's the ideal size for vehicles that don't need much customizing or chopping. The problem is that, for some, this option might feel small. For those who want a bigger tire, both for grip and looks, there's the 35-inch tire.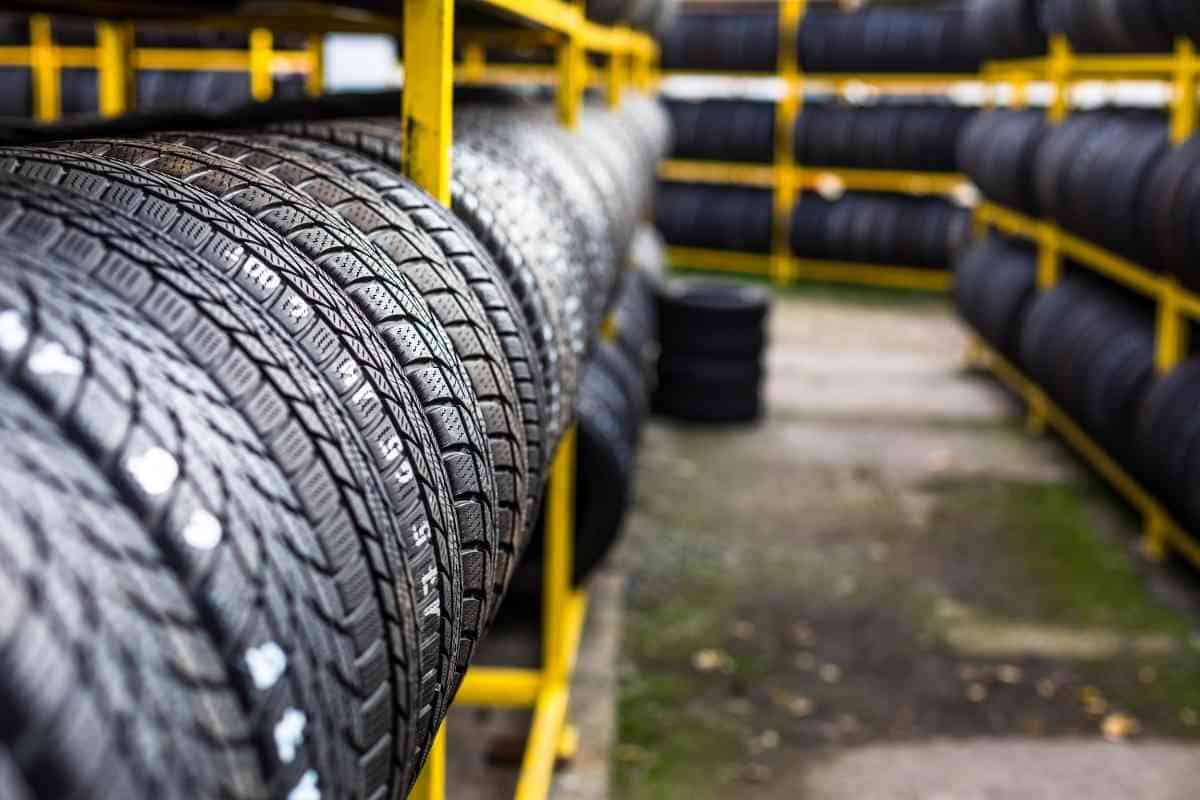 Often, it's the ideal tire to fit, especially in larger SUVs, many of which do not need extensive modifications. So, this tire has seen an increase in popularity in the past years and has become more available across the nation, but that's not to say it's cheap.
With prices increasing all around, many are looking for the most economical places to buy 35-inch tires. This includes looking at places like Costco. So, does Costco sell 35-inch tires? Let's find out. 
Are you considering Sam's Club Tires for your next tire purchase? Discover the pros and cons of buying tires at Sam's Club versus Costco in our insightful article.
Does Costco sell 35-inch tires?
Costco sells 35-inch tires in many of its stores. You can look on its website to find out if a Costco near you has them. Given the tire's popularity and the fact that Costco is cheaper occasionally, there might not be available stock. In fact, that's one common issue with the 35-inch tire. Depending on the season, these might be hard to find in Costco and other suppliers.
Most Costco stores generally deal with brands such as BFGoodrich, Bridgestone, Firestone, and Michelin. These are four reputable brands, and you're bound to have a good experience with them. Though it's important to highlight that, on some occasions, Michelin tires have a reputation for wearing out fast.
It's a general policy that most Costco locations have a service center in which you can have the tires installed. So you can expect a good waiting time and service depending on how many customers there are.
How much do 35-inch tires cost?
While it's one of the most popular tires, that's not to say that they are the cheapest. The price depends a lot on what the use will be. For example, if you're considering them for all-terrain purposes, you can expect a lower price.
All-terrain tires are highly versatile and work, as their name states, in most terrain conditions. Pricing for these usually sets them at mid-range, given their versatility and popularity. You can expect an average price of $165, with pricier models for about $200.
If your goal is to traverse muddy, challenging terrains, then your best option is to go for the mud-terrain tires. These are specifically designed to grip even the thickest of mud.
With deep grooves and grip on the sides and the track, these tires give you the highest chance of getting out of a muddy rut. That's why they cost more, with an average price of $205, and the most expensive models cost as much as $300.
Fortunately, there are also cheaper options for those with a limited budget. In addition, you can find great value tires, both for all-terrain and mud-terrain options.
That's not to say that quality will be lower, as Falken and Ironman are on the cheaper side while still retaining quality. Budget options average $100 and can go up for as much as $150.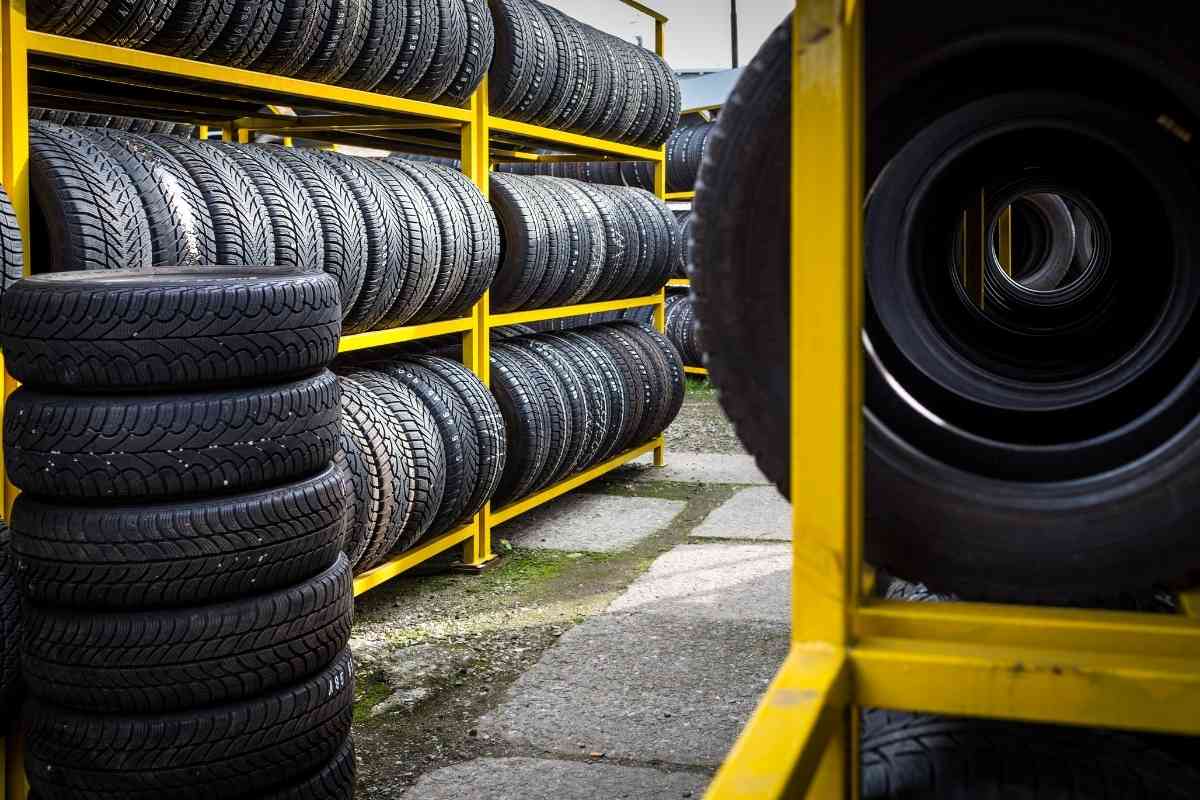 Are 35-inch tires cheaper at Costco?
Now that we've seen that Costco does sell 35-inch tires, it's essential to analyze whether buying them is worth it. With so many options to have them delivered at your house or competing locations such as Walmart, Costco might have its work cut out.
In general, buying tires at Costco will be cheaper than its competition. For example, it can be up to $150 cheaper than some places, such as Big O Tires, and around $60 cheaper than Walmart, but there's a catch.
To get the highest savings possible, you have to take full advantage of the coupons that Costco will almost always have. These can give up to $70 off your purchase, but you can only get them if you're a Costco member. So, it's always worth considering this membership.
Closing thoughts
35-inch tires are extremely popular in SUV upgrades and can fit most vehicles with little modifications. As these tires gained popularity, more stores began offering them, including Costco.
Since they're not the cheapest tires to buy, people are always looking for ways to save a few dollars. That's why Costco is so popular and why people ask: does Costco sell 35-inch tires? They do, and it's one of the cheapest options out there.
If you're a fan of brands such as Bridgestone, Firestone, Michelin, or BFGoodrich, then you're in luck. Costco offers these brands in most of its stores.
You have to keep in mind that, given the tire's popularity, and current supply issues, some locations might be out of stock. Still, it's always good to know that Costco will offer a cheaper option to find 35-inch tires.