Does Kia Make Good Cars? The Ultimate Guide
This post may contain affiliate links. As an Amazon affiliate, I earn from qualifying purchases.
Whether you are considering buying a car, or want to know what to expect from your current car- you might be wondering if Kia vehicles are good cars? Buying a vehicle can be tough because any car can present problems that are expensive and annoying. Kia vehicles have a mix of advantages and some issues that you might want to know about.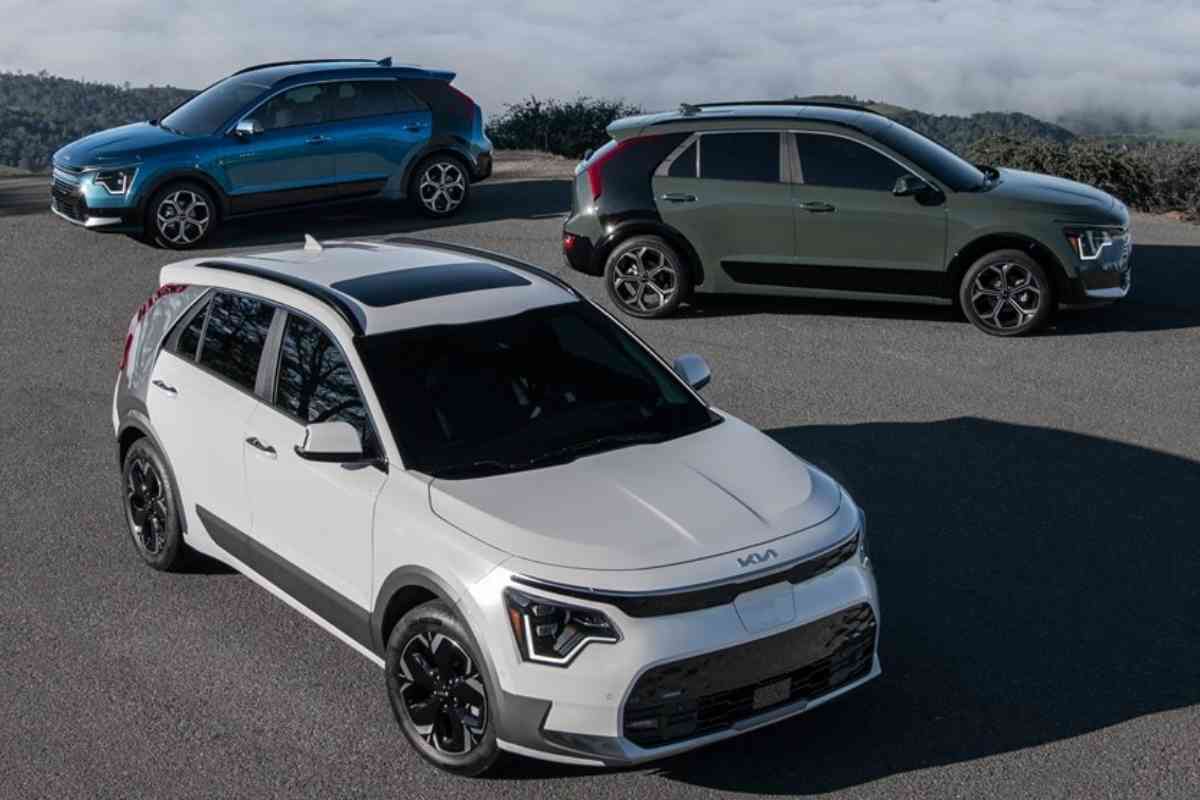 Table of Contents
Are cars made by Kia any good?
Kia has stepped up significantly in the last couple of decades. They haven't always been known to make decent quality cars, but they have a wide variety of vehicles and have risen up the reliability rankings too. Some Kia vehicles, like the Telluride, are not at the top of their class.
We'll look at how Kia compares to the competition for reliability. We can also see how well newer Kias rate, and whether or not they present a good value compared to other vehicles.
We've done plenty of vehicle research and know that Kia has changed a lot over the past few years. We'll find information from sources that go out and try vehicles and compare the Kia to others.
What makes a car "good"?
Before we dive into more details about Kia, let's consider what can make a car good or bad.
Breakdowns
Besides oil changes, tire rotations, filter changes, and the maintenance schedule recommended by the manufacturer, a vehicle shouldn't need much help from a mechanic. Unexpected repair bills are often what makes a person consider purchasing a different vehicle to avoid the hassle of a repair shop.
Style
A vehicle's looks are surprisingly important to some people. Most vehicle drivers won't like bulky or boxy vehicles and prefer something with sleek lines – they don't want to make it look like they are driving an old cop car!
Performance
While not everyone is intending to race their car, many drivers simply want the ability to pass someone who is going slow in the right lane. Being able to zip around town helps too.
Value
Value is quite subjective, but it can certainly help make a car "good", especially on the lower end of prices. In the terms of many consumers, getting more amenities than you paid for, especially compared to a competitive vehicle, is a good value.
Variety
Not everyone needs the same vehicle. A manufacturer like Kia needs a few vehicles in their lineup that can fit the wants and needs of people who want a small car or one that can carry several passengers.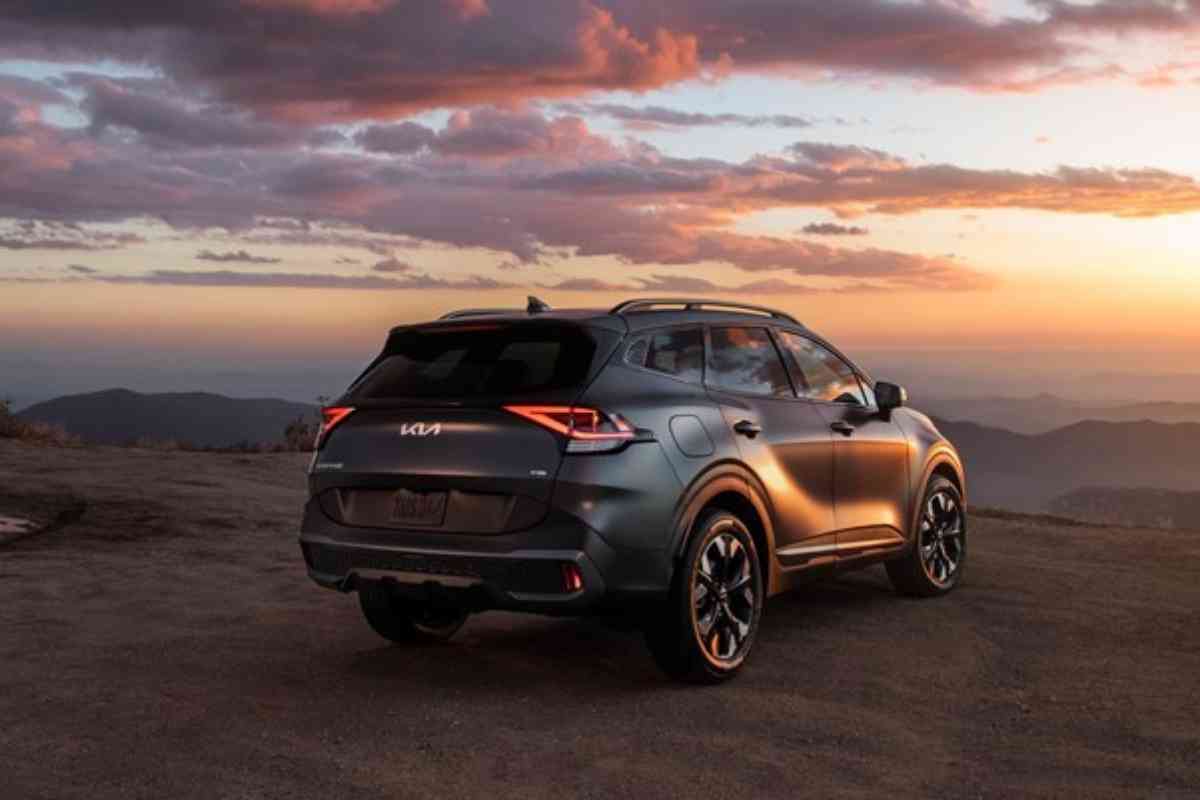 Was Kia not good before?
Kia is a South Korean manufacturer that was introduced to the United States in 1994. They were originally only sold on the west coast.
Originally, they were considered cheap, low-end cars that were very affordable, but not very reliable. You might have heard about modern mechanical issues with new Tesla cars. In some ways, between build quality and factory problems, Kias were the cheap, poorly made Tesla of the 90s.
Some Kia models were commonly rental cars because they were easy to buy in bulk for a low price – and they were often the vehicle that no one at the airport wanted because they were slow and made of cheap materials. Kia was at the lowest end of the J.D. Power Initial Quality list – meaning that people had lots of complaints about the vehicle after the first couple of years. One mechanic said he was making plenty of money repairing their engines, too.
When did Kia become a good car manufacturer?
Kia's change for the positive came in two phases. First, they were on the brink of financial collapse but were bought out by Hyundai, another South Korean manufacturer, in the late 1990s. Second, they hired a designer from Audi in the 2000s.
The company changed its manufacturing process to be significantly more detailed and invested over $1 billion into researching quality.
Kia is now known for quality manufacturing. They abruptly jumped up the standings of many reliability ratings and now hang in the top 10, if not higher, with the likes of Lexus, Toyota, and Honda. To rise from near the bottom and be a source of mechanical jokes and cheap perceptions – that's quite a change.
While ratings like the J.D. Power Initial Quality survey don't guarantee long term performance, they are a good indicator that the vehicle should perform well for several years with less risk of needing major repair.
A big variety of vehicles
While Kia was known 20 years ago primarily for their sedans, they've expanded their lineup of vehicles significantly. The Telluride SUV and Niro EV have become popular enough that they can be harder to find, in part because they offer serious amenities, sharp styling, and a decent MSRP.
Kia has certainly become good for a big range of needs. A Kia Soul, Niro, or Forte are great for driving in the city and people who want to get great gas mileage and fuel economy. The Telluride and Sorento offer plenty of space for the family too. Kia owners who are serious about the environment can try one of Kia's EVS in the Niro or EV6.
Note that recently, the Kia Telluride was ranked #1 in midsize SUVs by US News. The rating was earned because the SUV offers plenty of cargo space, lots of standard features and an easy to use radio system. The only complaint was that the Telluride doesn't have knock you back in your seat engine performance.
Does Kia offer a good warranty?
Kia offers one of the more substantial warranties in the auto industry. While many manufacturers limit their warranties to 60,000 miles or a few years, Kia steps up and offers a 100,000 mile powertrain warranty for 10 years. Aside from regular maintenance like oil changes, tire rotations, and new tires, you might not need to spend much, if anything to fix up your Kia if it does need help.
Even a pre-owned Kia can come with part of a transferable warranty, including certification to cover specifics and verify the operating condition of a Kia.
If Kia is good, are Hyundai and Genesis good, too?
Hyundai owns Kia and Genesis – with Genesis producing and selling more luxury vehicles. All three brands are known for producing reliable cars.
If you are looking at Kia, you might be spend a bit more than you wanted to get behind the wheel of a Genesis, but you might also like the additional amenities and styling offered.
Are Kia's expensive to fix?
While no one likes having to fix a vehicle outside of warranty, Kia is among leaders in fairly inexpensive pricing. According to RepairPal, Kia is #3 out of 32 manufacturers for reliability. The Kia also costs an average of $474 per year to maintain, including regular oil changes. This is cheaper than most luxury vehicles and about low to average for a yearly repair cost. In other words, both the labor and parts for fixing a Kia are reasonable compared to other makes and models.
Are there preowned Kias to avoid?
The Kia K900 has the highest cost to fox of any preowned Kia. The K900 is considered one of Kia's luxury cars, and has a more complicated design in an addition to a turbocharged 6-cylinder engine.
Generally speaking, and not just for Kia, avoid buying the first edition of a vehicle after a major change to design and manufacturing.
These vehicles might not have all the kinks worked out, and can have some design flaws that cost you time and money in the end. Look at their vehicle history to see if anything has been repaired. A vehicle from a new generation with little repair history means you might be the one making the repairs.
Do Kias hold their value?
While not often thought of making a vehicle "good" resale value can have an impact when you try to trade a vehicle in. Resale value can be unpredictable as well. The current car market reflects a shortage and nearly all vehicles are worth more than they once were.
Kia's hold their value relatively well though, especially considering they had a low MSRP to start with. While every vehicle out there will lose some value once it leaves the lot – and considerably more after several years of aging, that's fairly normal! Take for example, the Kia Sorento, which holds up well over time.
Are Kias fun to drive?
When it comes to driving and performance, some Kias are more fun to drive than others. Most Kias, like the Forte, Soul, and Rio, offer quick acceleration, especially with upgraded engines. All Kias are known for having tight handling, especially amongst their sedans.
Kias are not going to blow you away with their performance unless you are trying out their fairly unique Stinger. Most vehicle manufacturers are currently focusing on amenities, price, and gas mileage versus the 0-60 times. If you are driving a fairly old and non turbocharged vehicle, you might feel a significant difference though!
Would you buy a Kia?
20 years ago, the answer would have been no, because of how Kias were manufactured and made. If we had a fairly small budget and didn't need much, Kia would be a better choice. Kia has changed significantly recently and is a competitive brand with other, often rating higher than the industry average.
They still represent a good value, whether purchased new or used. The most important thing to do is to find the right Kia for your needs, as Kia has a wide variety of vehicles, and finding one that won't make you grumble in the future is pretty important.
Our family choice would be the Telluride. For a small car, we could choose either the Forte or possibly a used Stinger – though we are more practical than performance-oriented.