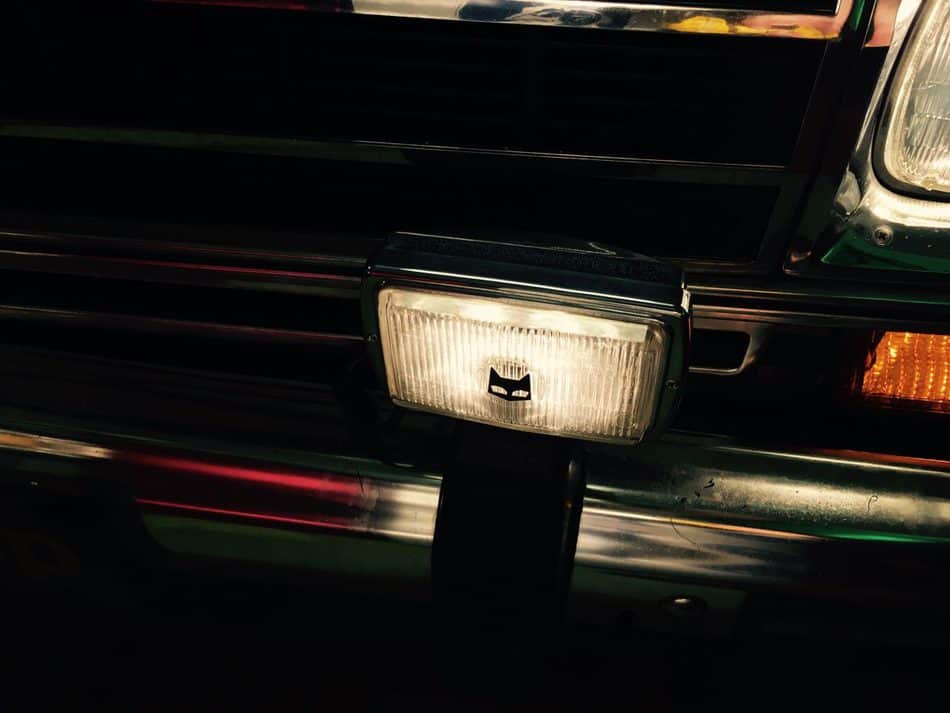 Thanks to my friend Jim, I got the original Jeep fog lights made by Marchal working!
The first thing I tried was to install new bulbs. One light had a new bulb, but the other one was terrible. It was completely white inside.
After 30 years, it was really dirty. While I had the lights apart, I took the time to clean all of the components before putting it all back together.
I put all of the parts back together just as they were when I first started working (only cleaner).
Unfortunately, they still did not work. This is when I "phoned a friend", or rather texted with a friend.
Jim has redone several Jeep Grand Wagoneers, so it was nice to get his input. He had me swap out the relay that is mounted under the hood on the driver side fender well. Sure enough, after a quick trip to AutoZone, I had the part in hand. After installing the new relay…
SUCCESS! I was really happy to see the fog lights working again.
If only I had the black fog light covers that originally came with the lights… oh well. At least they work now.