A Guide To Replacing Your Jeep's Soft Top
This post may contain affiliate links. As an Amazon affiliate, I earn from qualifying purchases.
A jeep is one of the most customizable vehicles to own. Transform your jeep according to weather conditions and fun activities of the day by removing and putting back on the top. Jeeps have unparalleled style, and no matter their model, no other vehicle brand can equal or challenge jeeps.
Convert your soft-top jeep to a hard top by removing the sailcloth and soft-top mounting components and replacing them with hardtop-specific parts. The two tops are not interchangeable. You can replace a convertible with a hard top, but it will lose its "convertible" functionality.
When looking to replace your jeep's soft top, it may not be best to make a decision based on the opinions of drivers who have a hard top jeep. There are advantages and disadvantages to hard and soft tops, and those distinctions should inform your decision before you replace your jeep's soft top.
Can You Install a Hard Top on a Soft Top Jeep?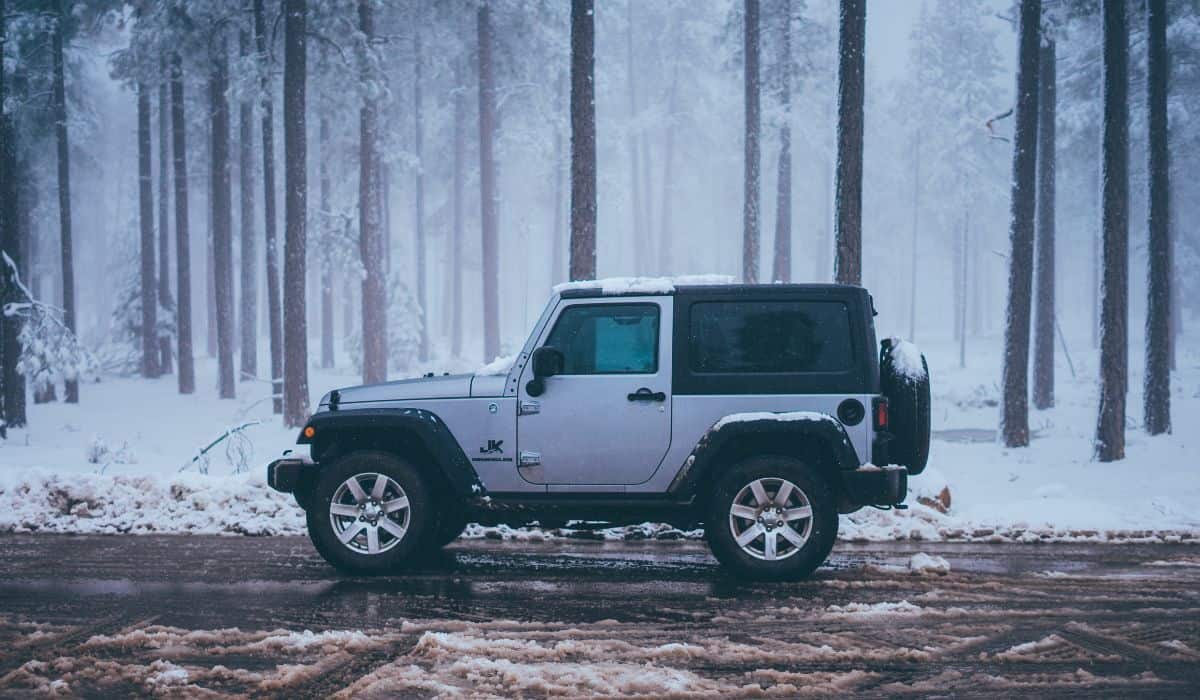 You can fit a hard top on a soft top jeep, provided the hard top matches the year and the model of your jeep. However, you shouldn't add the hard top directly over the existing soft cover.
Each top comes with specific mounting points designed to secure your jeep's top flawlessly; hence the tops are different. Installing a hard top directly over your soft top cover will destroy the sailcloth and all the accompanying mounting points.
Can You Replace a Convertible with a Hard Top?
You can replace your convertible's soft top with a hard one, but you won't be able to roll back the hard top. This will convert your car into a coupe. If you're not a fan of a soft top, it's better to buy a hard-top vehicle right from the beginning.
The best thing about replacing a convertible with a hard top is you don't have to remove the soft top to fit a hard top. However, removing your convertible's soft top is recommended if you want to fit a hard top. This is because your rolled-back top, in most cases, will hinder access to your car's storage.
The installed hard-top doesn't get wired to your vehicle's system, and it's just a protective shell that sits on top of your convertible. For this reason, there's no need to interfere with your soft-top system.
Putting it Back
What happens if you have installed a new hard top and miss the fun with a soft top?
Since you didn't interfere with your convertible's electrics, you can smoothly remove the hard top and re-install your soft top.
Installation Process
The installation process varies depending on your convertible's model. For example, some convertibles may require you to drill new holes into your vehicle's bodywork, while in other cases few clips will work just fine.
Always try to fit your hard top in an easily removable way, just in case you miss your vehicle's "convertible" feature.
How Much Does it Cost to Replace a Jeep's Soft Top?
Make your jeep as versatile as your lifestyle with a soft top. The soft tops are available on Amazon in different styles and materials to meet your needs.
If your jeep doesn't have a top, buying the complete package can range up to $2700. However, if all your jeep needs is a new fabric for an existing top, this can cost you just a couple of hundred dollars.
How Long Do Soft Tops Last?
Over time, you can expect fading, tears, and cracks on your jeep's soft cover. It's a byproduct of exposure to elements that can only be addressed by fitting a new top cover.
Depending on factors such as the material and weather, a soft top can last as long as four years and sometimes more.
The Benefits of a Soft Top vs. a Hard Top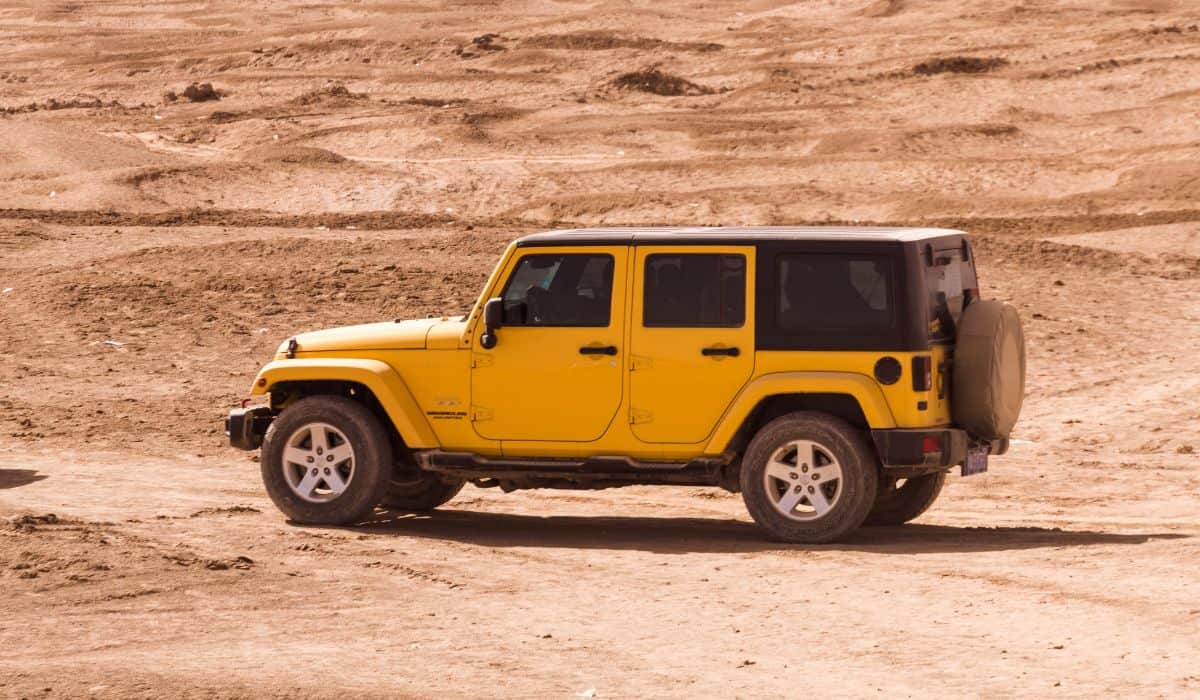 Before deciding on your jeep's top, here are the things you need to know.
Advantages of a Soft Top
Versatility: You can easily remove and install a soft top, allowing you to enjoy those lovely weather days without much hassle. Soft tops are intrinsically more versatile compared to hard tops.
Easy Storage: A soft top allows easy storage even in small spaces.
Affordability: Generally, soft tops cost less than hard tops. If budget is your main concern, go for a soft top.
Convenience: A soft top gives you the luxury to change your mind anytime. You can quickly put away or put back the soft top to fit your comfort.
Keep your wrangler's interior clean and dry in case of stormy weather during your outdoor experience.
Disadvantages
Winter Experience: Soft tops allow cold winter air to permeate your cabin even with the heat. In heavy snow, your soft top can easily be weighed down by the mass that gathers on it. As a result, driving your soft-top wrangler during the winter can be a troubling experience.
Costly Replacements: While the jeep is a robust off-road vehicle that can handle nearly any challenge, a soft top can't handle weather elements very well. This means you will need replacement to keep your wrangler in good aesthetic condition.
Noisy Drive: Considering that soft tops are poorly insulated, you'll likely experience some noise during the commute. The noise may not be a bother when off-roading but can be irritating if it's a daily situation.
Security Concerns: It's easy for a thief to get access to valuables in plain sight if your jeep features a soft top. A hard top is more secure.
Advantages of a Hard Top
Durability: Hard tops are solid and can withstand weather elements that would ordinarily damage a soft top. They also have low maintenance.
Insulation: Keep your wrangler's cabin warm with a hard top. Hard tops have insulating properties to keep the chilly winter air out of your cabin. Also, the summer heat is less harsh when your jeep has a hard top.
Roof rack space: Enjoy more space with a hard-top roof rack add-on. Roof rack add-on helps you carry equipment such as kayaks that can't fit inside your cabin.
Security: Keep your belongings safe with a hard top. Hard top deters any unauthorized access.
Disadvantages
Requires Storage: Hard-tops are large and can't be folded down. So if you go without a top for some time, you'll need space in your garage to store the hard top.
Difficult to Remove: Removing or putting back on your hard top is tricky. Considering the sheer size of the roof, this process will require at least two people.
Costly to Replace: Hard tops are durable and last longer than soft tops. However, it can be pretty expensive when it's finally time to replace a hard top.