How Do I Get the Best Deal on My Truck Tires?
This post may contain affiliate links. As an Amazon affiliate, I earn from qualifying purchases.
You might not think that buying tires is all that important, but it is.
But, unfortunately, many people skip the process because they don't think it'll make a difference in their lives.
The truth is that you're making an investment when you buy new tires for your vehicle, and if you get low-quality ones, then you will have paid for something that doesn't work well and won't last long.
That means more money spent on replacements in the future.
How Do I Get the Best Deal on My Truck Tires?
Tires are a significant investment, and if you're looking to save some money, then chances are there's a way you can do it. Whether that means buying from a tire store that is discontinuing certain tires or checking what kind of deals your credit card has to offer, every dollar counts in the long run, so make sure to look everywhere for a good deal.
There are many options available when buying truck tires, so it's essential to do your homework before committing to anything.
You can find lots of information online about which brands are best or what type of tire would work best with your driving habits (for example, using them in snow and ice conditions).
But what about the price? The store closest to you might be offering a great deal, but that doesn't mean it's the best deal out there.
If you're looking to get the best deal on your truck tires, then here are some tips to get you started in the right direction.
Look Online for Coupons or Specials
Maybe a local shop will have a senior citizen discount where you can save a few bucks off your purchase if you qualify.
Or perhaps they have an upcoming sale going on, so you should wait until Thursday because all vehicles needing new tires get 20% off their purchase.
It's always good to check ahead before heading down to the store just in case something better is available from another store.
Don't Be Afraid to Ask About Deals or Promotions
If a tire store has a sign that says "No deals," then chances are they don't have any.
But if their doors are open, then there's a chance you might be able to get some discount on your truck tires.
You can ask straight out or try and negotiate on the spot for an even better deal on new tires.
Even if you're thinking about buying from another shop down the road, it doesn't hurt to ask what type of discounts they offer because opportunities present themselves in many different shapes and sizes.
Look for Coupons or Specials Offered by Tire Manufacturers
You can also look directly through your preferred supplier, such as Goodyear truck tires, to see if they offer coupons or specials through email or by mail.
Some tire companies might be more willing to help you get a deal than others, but it's worth your time and effort to shop around and compare prices before buying.
Search Online for the Best Prices
Just because you live in a small town doesn't mean that there are no online stores that will offer you reasonable prices to buy truck tires.
Doing an online search might be one of the best ways to get the best deal because it's not limited by location, and if you're looking for a specific type of tire, then chances are many shops will list the ones they have available and what size is needed as well as show their price.
It can be very easy to compare prices this way and find out where it is most affordable to purchase your new set.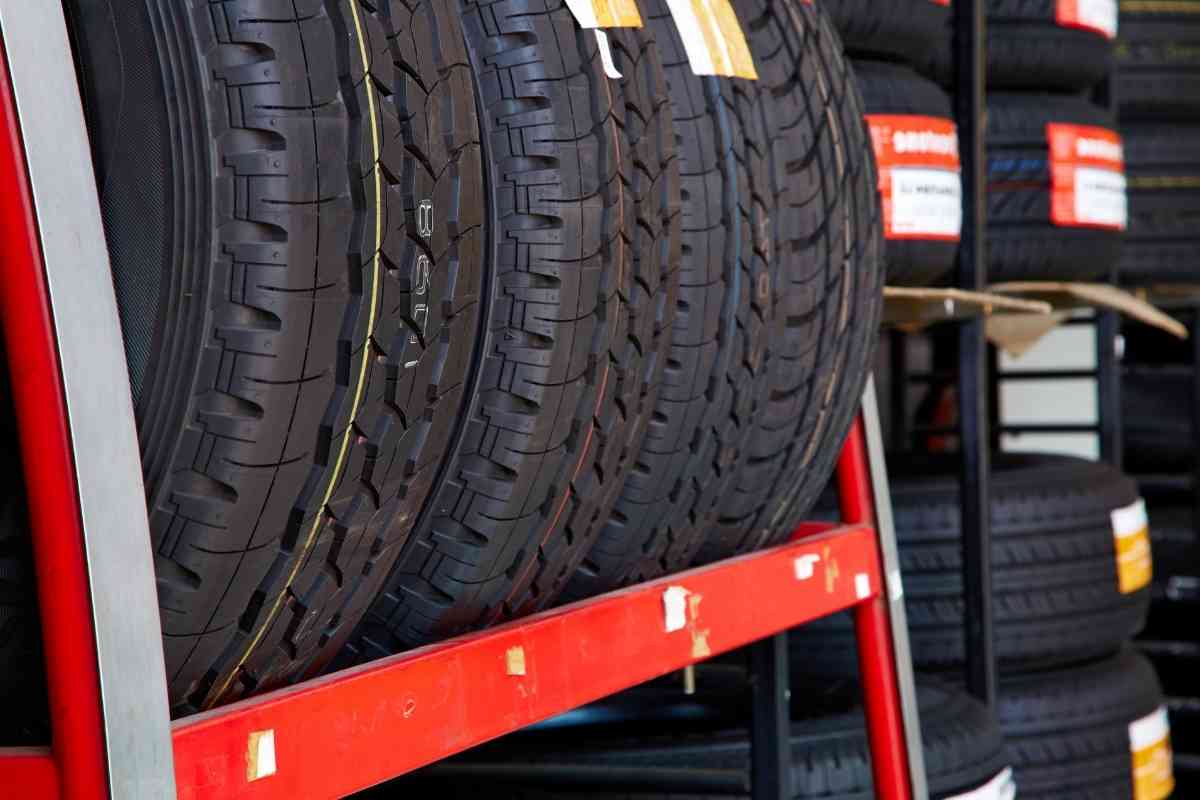 When Buying Truck Tires on eBay, Look for "Buy It Now" Prices
Before buying anything on eBay, look for prices that say "Buy it now."
This tool will allow you to skip the bidding process and pay what is listed instead, so if you only want one item and don't care about getting a good deal, then this option might be best for you.
However, if there are multiple items available, feel free to bid but make sure your maximum bid price is slightly lower than the current "Buy it now" price if someone else bids.
Look for Free Shipping Deals
Many online tire retailers will offer free shipping with orders over a certain amount, so it's worth comparing prices between different websites before making any purchases because it can save you money in the long run.
You can also get free shipping deals if you purchase certain types of tires, such as all-season tires or winter tires, because they take up less space and weight, which means the retailer won't have to use any extra gas to deliver it.
Don't Be Afraid to Negotiate
If you're purchasing a set of tires, then the chances are that the store will not give you their best price straight off the bat.
Instead, you'll need to negotiate and convince them that selling you that specific product is in their best interest.
Sometimes this can require some legwork on your part, such as going from store-to-store so when you find the lowest price, make sure you add in all extra fees such as taxes, installation costs, and disposal fees so you can be confident that you are getting the best deal.
Research Into Wheel Brands
If certain wheel brands come on your vehicle or any other vehicles in your family, then it might be worth taking the time to research which online store offers them for the lowest price.
Just make sure what type of wheels fit because if they don't, you will have to either pay extra or find a way to get the wheels off and bring them to the store.
Research is always vital before any purchase.
Look for Tires That Are Being Discontinued
If you happen to be at a tire shop and they are selling tires that are being discontinued, don't hesitate because it might be your chance to save some bucks on a new set of truck tires.
Also, some shops will try and sell their inventory as quickly as possible, so if they only have certain ones left, then chances are they'll give you a deal without too much of an argument because they need the space for new inventory coming in soon.
Ask If They Have Discounts for Larger Purchases
Many shops will give you a volume discount if you happen to buy more than one set of truck tires at a time, so look into your options.
It might not seem like a lot of money at first, but it can add up, so you need to ask if they have any deals.
Also, research the tires that are being discontinued because if you buy them all together, you might be able to save even more.
You Might Be Able to Pay With Your Credit Card
If you are looking to purchase a new set of tires, then the chances are that your credit card has some rewards program for shopping at certain stores.
One example is the Discover card, where if you use it to buy your truck tires or any other products sold by Pep Boys, then chances are you'll get an additional 1% discount on your purchase.
Look into what kinds of deals and incentives your credit card might offer so you can make the most out of every dollar spent.