How Good Is A Kia Warranty? The Ultimate Guide!
This post may contain affiliate links. As an Amazon affiliate, I earn from qualifying purchases.
When you're buying a car, one of the biggest concerns is whether the warranty will be good. So how good is the KIA warranty?
A lot of people are worried about car warranties. Will the company stand behind their product? Will I be able to get my car fixed at a reasonable price?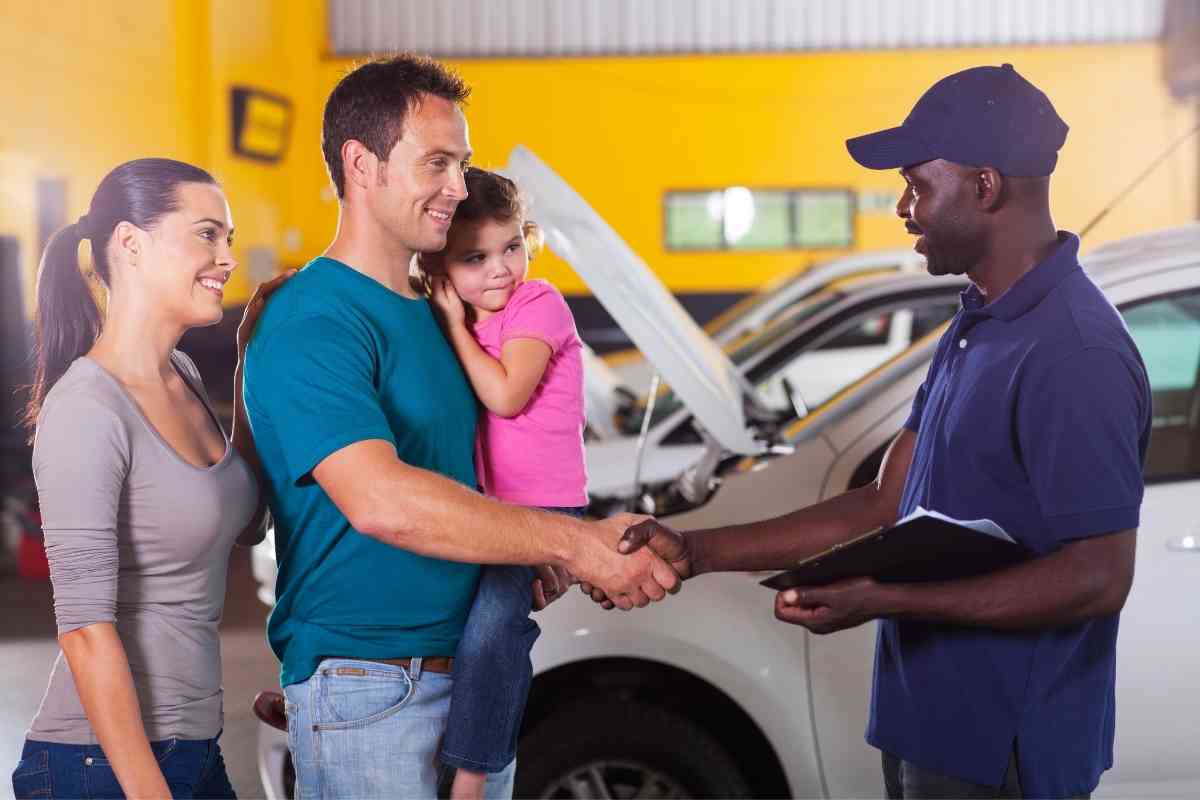 Table of Contents
How Good Is A Kia Warranty?
Kia offers one of the most comprehensive warranties in the industry. The company offers a standard 5-year/60,000-mile bumper-to-bumper warranty, as well as a 10-year/100,000-mile powertrain warranty. If you need to use your roadside assistance program, you are covered for 5 years or 60,000 miles.
If you are the proud owner of a KIA automobile, then you will want to ensure that you are fully protected by its warranty. And, since the Forte is the most popular Kia, you probably have on of those. Either way, many people are not sure what is covered under the KIA warranty or how the process works.
In this article, we will provide an overview of the affordable KIA warranty and explain what you can expect if you need to make a claim.
We scoured the internet and consulted automobile experts to get the most accurate and up-to-date information on the KIA warranty. We also visited several forums where KIA owners discuss their experiences with the company's customer service. Here is what we found out about the KIA warranty.
KIA Warranty Overview
A KIA warranty is a type of protection plan that covers the costs associated with repairs to your vehicle, no matter what the issue may be.
Generally, it will cover things like routine maintenance as well as more serious problems like engine failure or transmission issues. In addition, it typically comes with a wide range of benefits and perks, such as roadside assistance and rental car coverage.
Furthermore, many warranties can be purchased when you buy a new or used car directly from a KIA dealership.
So if you are looking for protection for your vehicle, a KIA warranty is worth considering.
The KIA warranty includes coverage for:
Engine and transmission repairs
Suspension and steering components
Electrical system
Air conditioning and heating system
Factory-installed audio system
In addition, the KIA warranty also provides towing coverage in case of breakdown, as well as trip interruption benefits if you need to cancel or interrupt your journey due to a covered mechanical issue.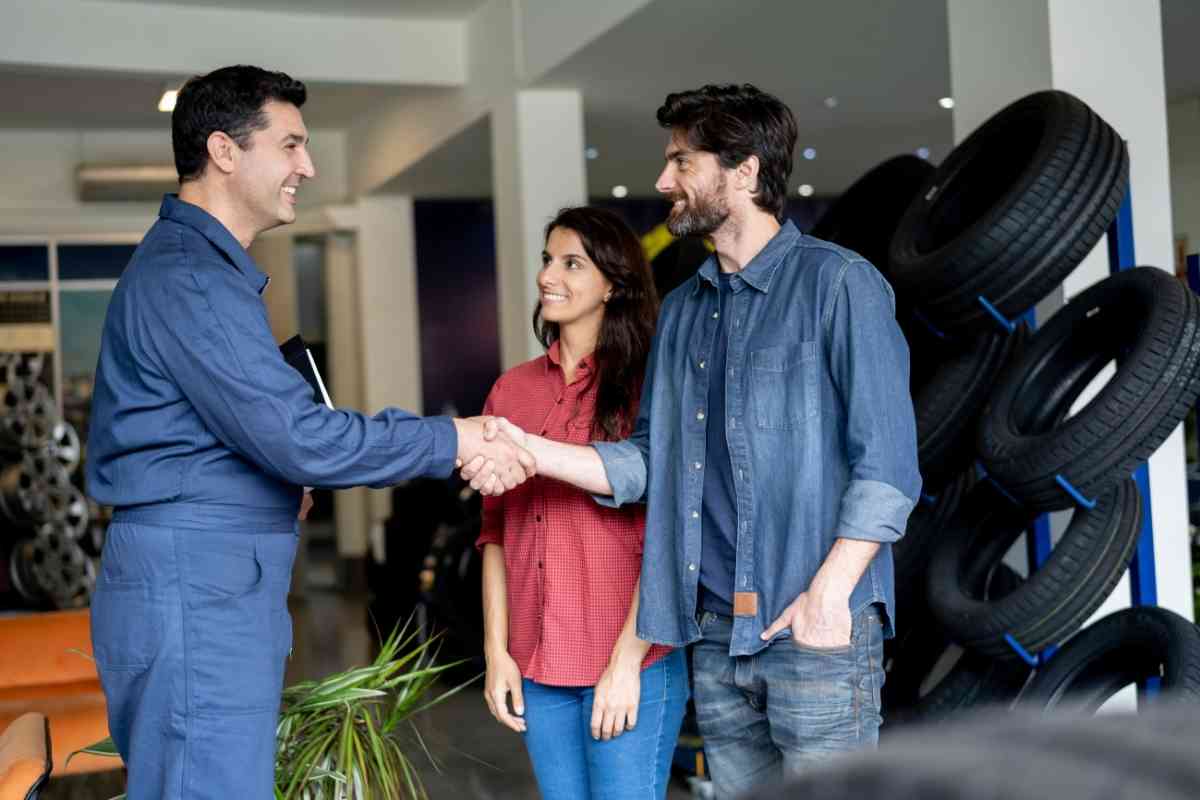 How Long Is KIA's Warranty?
A car is a big investment, and you want to be sure that it is protected in case of any unforeseen problems. KIA offers one of the longest and most comprehensive warranties in the industry.
The length of coverage for a KIA warranty depends on the model of vehicle that you have.
For new cars, the bumper-to-bumper warranty lasts for five years or 60,000 miles, whichever comes first, while used cars typically have a shorter coverage period of three years/36,000 miles. This means that almost all repairs will be covered during this time period
Furthermore, the powertrain warranty lasts for ten years or 100,000 miles.
This extensive coverage is designed to give owners peace of mind when driving their Kia vehicle.
So whether you're looking for basic protection or complete coverage, Kia has a warranty that will suit your needs.
What Does KIA's Warranty Cover?
As we mentioned earlier, the KIA warranty covers repairs to your vehicle no matter the issue.
However, there are some exclusions that you should be aware of. For instance, the warranty does not cover damages that were caused by an accident or negligence.
In addition, it does not cover routine maintenance items such as oil changes and tire rotations. Lastly, it also does not cover modifications made to the vehicle after it was purchased.
How To Make a Claim Under Your KIA Warranty
When you purchase a car from KIA, you can feel confident that the warranty will protect your investment in the long run.
Making a claim on your KIA warranty can seem like a daunting process, but with some careful planning and a bit of know-how, it is actually quite straightforward.
Before submitting a claim, it is important to gather all of the necessary documentation and paperwork, including copies of your contract and receipts for parts or labor.
Once this initial step has been completed, you can begin to fill out the official claim forms.
Make sure to provide as much detail as possible when describing any mechanical issues or other problems with your vehicle. Then you will need to take your car to an authorized KIA dealership or service center.
Once there, a qualified technician will diagnose the problem and determine if it is covered under warranty. If so, they will then proceed with the repairs free of charge.
With these steps in place, you can be sure that your claim will be reviewed fairly and promptly by the KIA customer service team. It's that easy!
What Is KIA's Limited Basic Warranty (5 years/ 60,000 miles)?
The bumper-to-bumper warranty covers repairs to the engine, transmission, suspension, brakes, electrical system, and more.
Notable exclusions include routine maintenance items and injuries or neglect caused by accidents or carelessness, as well as common wear and tear goods such as tires and brake pads.
The coverage period starts from the date of purchase or lease and lasts for either five years or 60,000 miles on new cars or three years and 36,000 miles on used vehicles.
What Is KIA's Powertrain Limited Warranty (10 years/100,000 miles)?
This warranty is one of the longest and most comprehensive in the industry, covering repairs to the engine, transmission, and drive train components.
The coverage period starts from the date of purchase or lease and lasts for either ten years or 100,000 miles on new cars or five years or 60,000 miles on used vehicles.
Again, there are some notable exclusions, such as routine maintenance items and accidents caused by negligence.
What Is KIA's 24-Hour Towing & Roadside Assistance (5 years/60,000 miles)?
If you experience a breakdown or other mechanical issue while on the road, KIA will provide towing services to get your car to the nearest authorized service center.
In addition, they will also reimburse you for any necessary hotel or rental car expenses while your vehicle is being repaired.
For $75 per occurrence, you can also purchase comprehensive roadside assistance coverage that includes battery jump-starts, flat tire changes, fuel delivery, and lock-out services.
This coverage is valid for five years or 60,000 miles from the date of purchase.
What Is KIA's Limited Anti-Perforation Warranty?
KIA is a leading automobile manufacturer that offers a wide range of vehicles designed to meet the needs and preferences of drivers around the world.
One of the key features that sets KIA apart from other vehicle manufacturers is its commitment to quality.
n fact, KIA guarantees each vehicle's integrity with a limited anti-perforation warranty, which helps protect against corrosion resulting from unpainted vehicle surface exposure.
This warranty covers extensive damage due to perforation for up to 5 years or 100,000 miles (whichever comes first) after the initial purchase date, with no mileage restrictions on repairs made during that time.
If you're considering purchasing or leasing a KIA vehicle, it's important to know about this critical aspect of KIA's commitment to excellence and quality.
Do Modifications Void Your KIA Warranty?
Modifying your car in any way can potentially void your warranty with KIA. Because car manufacturers take pride in the quality and safety of their vehicles, they will not cover damages that result from aftermarket modifications.
This includes modifying the engine or exhaust system, installing new wheels and tires, upgrading the stereo system, painting the car's body, and more.
Though modifying your vehicle may seem like a quick and easy way to improve its performance, it is important to remember that you are compromising several of the vehicle's original features in the process.
In particular, modifications made to key safety features such as brakes, steering systems and airbags may compromise your safety if anything goes wrong down the road. So if you want to maintain your warranty with KIA, be sure to leave all parts of your vehicle untouched by aftermarket upgrades.
Otherwise, you could face costly repairs that are not covered under a warranty.
Is A Used KIA Covered Under Warranty?
KIA automobiles need to undergo a 165 point inspection before they can be certified and come with a comprehensive warranty.
This means that when you purchase a used KIA, it will likely still have some of its original factory warranty left.
In addition, all Certified Pre-Owned KIAs come with a separate powertrain limited warranty, towing & roadside assistance coverage, and rental car reimbursement benefits.
To learn more about the different types of warranties offered by KIA, be sure to check out the official website or speak to a representative at your local dealership. With so many great coverage options available, you can rest assured that your KIA will be well-protected against any unexpected repairs or breakdowns down the road.
Is KIA's Warranty Transferable?
KIA's warranty is generally considered to be one of the best in the industry. It covers a wide range of products and services, but it also features generous terms that protect you long after your purchase.
However, one question many customers have is whether or not the warranty can be transferred if they decide to sell their vehicle.
One of the main benefits of KIA's warranty is that it can be easily transferred to new owners. This ensures that you can enjoy the peace of mind offered by this warranty even after you have sold your vehicle.
In order to transfer your KIA warranty, all that you need to do is provide documentation proving that the vehicle has been sold. This may include a bill of sale, title, or any other documents indicating that you are no longer the owner of the car in question.
Once the transfer has been completed, you will receive proof from KIA that covers your new ownership and provides protection for your vehicle for years to come.
This is just one more way that KIA helps to protect its vehicles and their owners over the long term.
One exception to this is the limited powertrain warranty, which is only valid for the vehicle's first owner. This means that if you sell your KIA before this warranty expires, the new owner will not be covered under this particular policy.
However, they will still be protected by KIA's comprehensive warranty, as well as any other extended coverage that may have been purchased.
Should You Consider An Extended KIA Warranty?
In addition to the standard warranty coverage, KIA also offers extended protection plans that can be purchased for an additional cost.
These plans provide extended coverage for your vehicle beyond the terms of the standard warranty and can be a great way to protect yourself against unexpected repairs or breakdowns.
One of the most popular extended warranties offered by KIA is the roadside assistance plan. This plan provides 24/hour roadside assistance in case you have a flat tire, run out of gas, or experience any other type of problem while on the road.
The plan also includes towing coverage in case your vehicle needs to be towed to a nearby service station or dealership.
Another popular option is the rental car reimbursement benefit, which helps to cover the cost of renting a car while your KIA is being repaired.
This can be a great way to minimize the inconvenience of having your vehicle in the shop and can help to make sure that you're never stranded without a way to get around.
When it comes to extended warranty coverage, there are many different options available from KIA. Be sure to speak with your local dealer or representative about all of the available plans so that you can choose the one that best meets your needs.
With so many great choices available, you're sure to find the perfect plan to keep your KIA running smoothly for years to come.