How Long Do BMW X3 Engines Last?
This post may contain affiliate links. As an Amazon affiliate, I earn from qualifying purchases.
The BMW X3 is a luxury vehicle that will serve you quite well throughout its lifetime. However, that still leaves the question of how long the X3 engine will last and whether or not it's worth the cost.
A BMW X3 engine will typically last for 200,000 miles or so. However, this will only be the case as long as proper maintenance such as regular engine services, routine oil changes, and other necessary repairs take place. If these tasks are all seen to, an X3 engine can last for quite a while.
While X3 engines can last a while, it requires effort on the owner's part. Below we will discuss the maintenance an X3 engine requires to last 200,000 miles or more as well as factors that influence the reliability of the X3 engine. Let's get started!
BMW X3 Engines
The BMW X3 is sold in three trim packages. Each trim package comes with a different engine. Below we will discuss the three different trim packages and the engines they include.
2022 BMW X3 M40i
The M40i is the simplest X3 trim package. This package has a starting MSRP of $57,800. Although this is the basic package, the 2022 BMW X3 M40i does not have a "simple" engine.
This package uses a 3.0-liter BMW M TwinPower Turbo inline 6-cylinder, 24-valve 382-hp engine. As you can see, this engine packs a punch. Still unimpressed by the M40i's engine? Consider this. The BMW X3 M40i engine uses 48-volt mild-hybrid technology. This technology makes the vehicle more efficient and improves acceleration.
Mild-hybrid vehicles don't use solely gas or solely electricity to power the car down the road. Instead, the engine primarily runs on fuel but is assisted with electricity.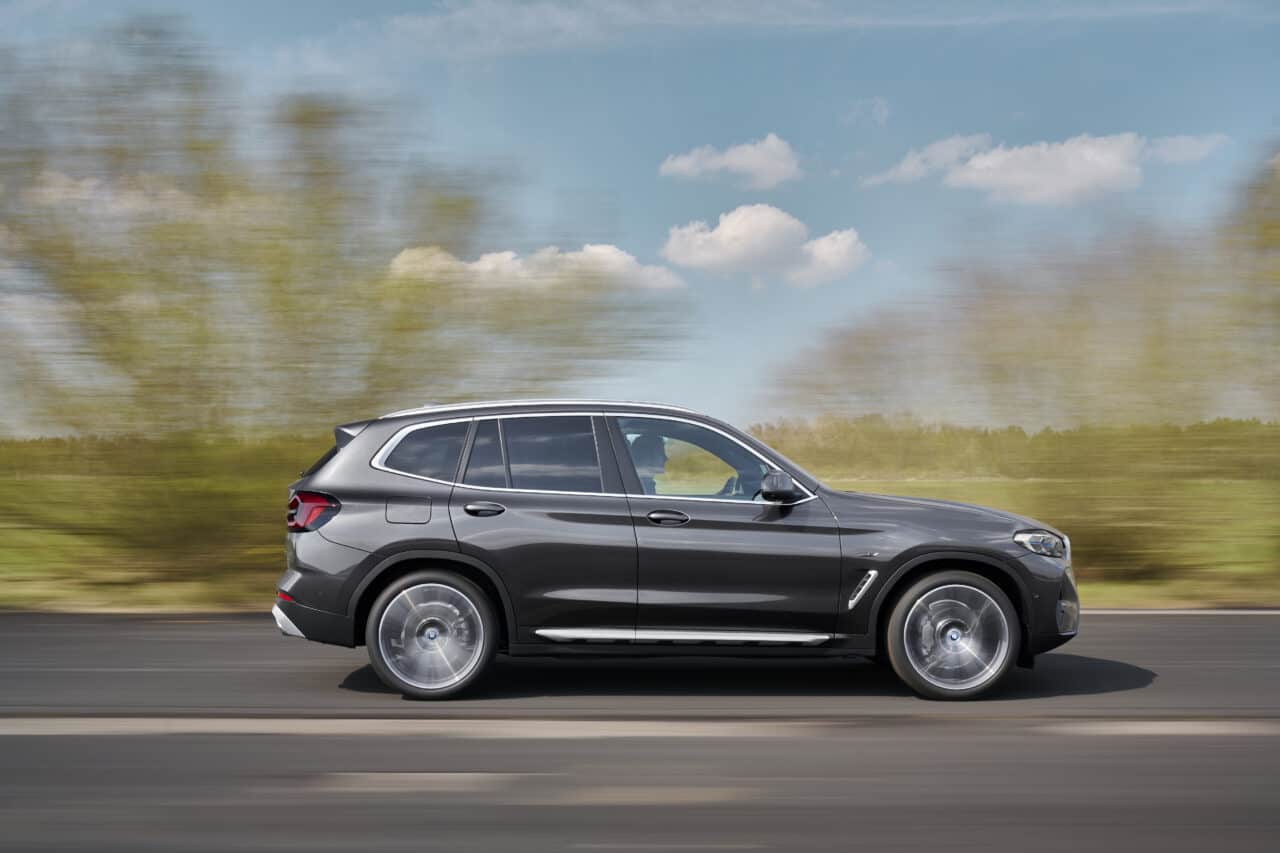 2022 BMW X3 sDrive30i & X3 xDrive30i
The next trim package divides into two levels: the sDrive30i and the xDrive30i. The sDrive30i has a starting MSRP of $43,700; meanwhile, the xDrive30i has a starting MSRP of $45,700.
Both packages are equipped with a 2.0-liter BMW TwinPower Turbo inline 4-cylinder, 16-valve 248-hp engine. While this engine isn't a mild hybrid, it does have a twin-scroll turbocharger, variable valve control, and a high-precision direct injection system. The primary difference between the two vehicles is that the sDrive is rear-wheel drive, and the xDrive is all-wheel drive.
2022 BMW X3 M
The BMW X3 M is a high-performance sports activity vehicle. It uses a 3.0-liter BMW M TwinPower Turbo inline 6-cylinder 473-hp engine. With this engine, you can go from 0 to 60 mph in less than four seconds. Need more power under the hood? Add the Competition Package for $7,000, and the engine's output increases to 503 hp.
Before any add-ons, the 2022 BMW X3 M has a starting MSRP of $69,900.
As you can see, BMW X3 engines are built to perform at exceedingly high levels. But how does this impact how long they last?
BMW X3 Engine Reliability
According to Repair Pal, BMW X3s earn a reliability score of 2.5 out of 5. Why so unreliable? A contributing factor to the unreliability of the X3s happens to be their engines. BMWs are prone to engine oil leaks. These leaks result from excessive wear on the valve covers and engine gaskets.
While the extra powerful engines allow the BMW X3 to speed down the highway, it also creates excessive wear on the vehicle's mechanics.
According to Repair Pal, the average BMW X3 requires $1,034 for yearly repairs and maintenance. This is fairly expensive compared to similar models made by other brands. 
Why does it cost so much more to repair and maintain a BMW X3? For starters, you're paying for a luxury vehicle. Second, BMW parts must be shipped from overseas. Because BMW parts are shipped, they come at an astronomical price.
Don't be confused, the extra powerful engines are not the only source of the BMW X3s unreliability. X3s are also known for electrical problems. One X3 owner reported to the National Highway Traffic Safety Administration (NHTSA) that her vehicle repeatedly shut down after stopping at traffic lights. These repairs can also be quite costly.
The NHTSA has issued five recalls for the 2021 BMW X3. For only being on the market a year, that is a lot of recalls. Recalls covered issues such as the fuel tank leaking, the rearview camera malfunctioning, debris in the hybrid version's battery, as well as the hybrid version's battery short-circuiting. Each of these recalls is extremely serious. Other than the rearview camera, all the recalls had the potential to set the vehicle on fire. 
Before purchasing a BMW X3 of your own, remember, while the engine might be powerful, the entire vehicle is not reliable.
How to Maintain a BMW X3 Engine
While BMW X3s aren't known for reliability, you can take certain steps to keep the vehicle–and its engine–running for 200,000 miles or more.
Before anything else, you should make a point of washing your car regularly. This might seem weird, but the truth is that if you keep your BMW X3 as clean as possible, then dirt and debris are less likely to work their way into the engine.
It is recommended that you take it to the car wash every three weeks or so. It is also important to keep the interior of the X3 clean as this will prevent dust or debris from getting into the air circulation system. While the air circulation system does not directly connect to the engine when one system fails, it puts excessive strain on the vehicle's other systems.
You should also keep your engine oil topped off and check it frequently. Oil filter changes should occur every 5,000 miles or so and oil changes should occur at least every six months. However, because the BMW X3 is prone to engine oil leaks, it's a good idea to get the fluids serviced regularly. Doing so will prevent the engine from seizing up. Getting the oil changed frequently is by far the easiest way to keep the BMW X3s engine running for a long time.