How Long Does A Chevrolet Silverado Last?
This post may contain affiliate links. As an Amazon affiliate, I earn from qualifying purchases.
Before replacing or upgrading your truck, you should ask how long a Chevrolet Silverado truck lasts? You still could have more use left in the vehicle. Getting the most out of your vehicle can save you money on replacements and repairs. This is why the Silverado is the perfect truck for drivers who prefer to put many miles on their vehicles for many years.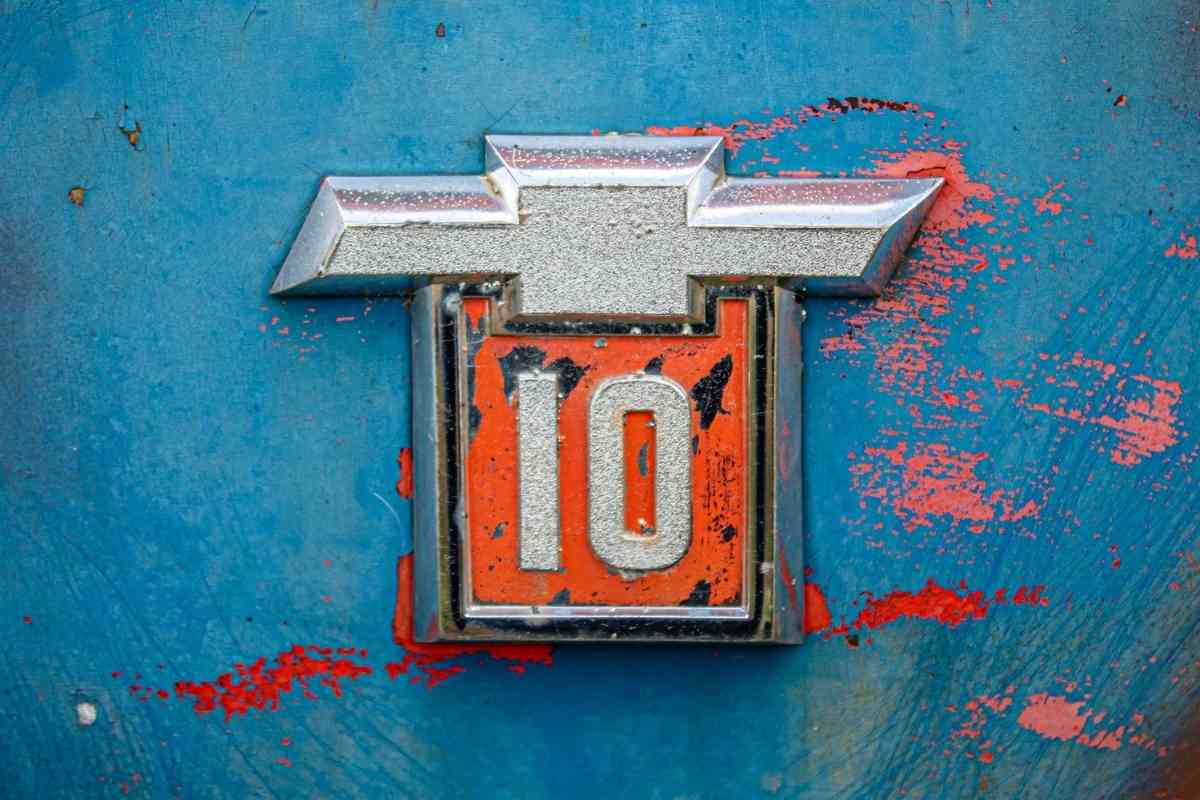 Table of Contents
How many miles can I put on a Chevy Silverado?
A Chevrolet Silverado will averagely last between 100,000 to 2,000 miles depending on the year, make, model, and vehicle maintenance. You can expect a Chevy Silverado 1500 to last even longer, closer to 250,000 miles when taken care of properly.
The Silverado has established itself as one of the most popular trucks in the United States and has been one of the top-selling vehicles in America for over a decade. It also has a host of safety features, including traction control and ABS brakes. This guide explains how long a Chevrolet Silverado will last and how it stacks up against the competition.
If you are looking for a truck that can last for an extended period, the Chevrolet Silverado is the one you should consider. We have collected mileage and durability estimates from Chevy and customers to provide an accurate analysis below.
How Long Does A Chevrolet Silverado Last?
The Chevrolet Silverado can last up to 20 years, but it depends on the model and type of vehicle. It also depends on how many miles you put on the vehicle and the kind of care it receives.
This is because the Chevy Silverado has been made with high-quality materials and parts. It also has a lot of safety features and comes with all the necessary equipment to keep it running smoothly.
We have even heard of some users who drive the Silverado less frequently, getting up to 25 years of use from the truck. It is designed to be one of the most durable options available today.
This estimate assumes you are buying your vehicle brand new with very few or even zero total miles on it. A used Silverado in decent shape should still be able to last for 10-15 years or 150,00 miles.
How Many Miles Can A Chevrolet Silverado Last?
One way to take care of your car is by following the maintenance schedule recommended by the manufacturer. The maximum length you can get is about 200,000 miles before the vehicle will need to be replaced.
The Chevrolet Silverado comes with a 10-year or 100,000-mile powertrain warranty, which covers all labor and parts for a period of time.
This vehicle is also known for its high resale value on the market, which means that it can be sold after a few years without any loss in value.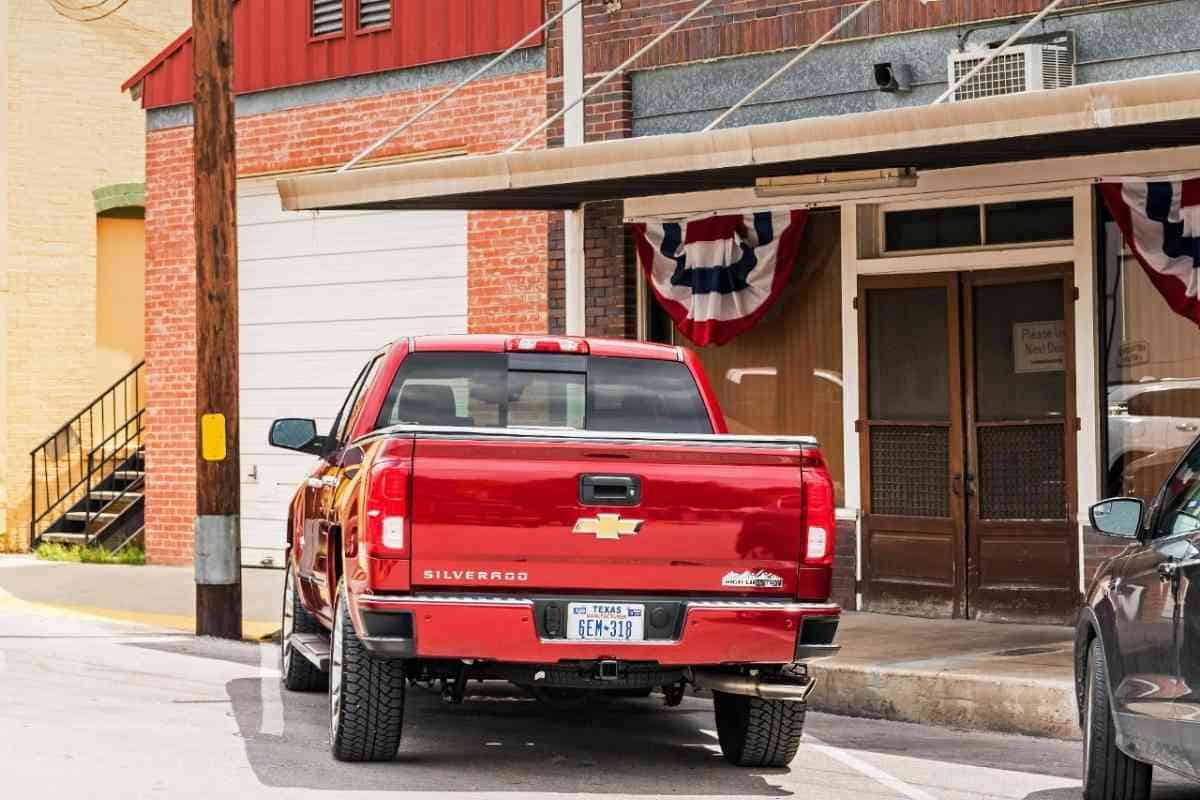 How Does A Chevrolet Silverado Compare To Over Trucks
The Chevrolet Silverado is a midsize pickup truck that is available in both standard and extended cab configurations. This is a competitive category of vehicles too.
If you are not a fan of the Silverado, we have listed some other fantastic truck choices to consider below.
There are many different types of trucks on the market, but this comparison will focus on how long each truck lasts and what the key differences between them are.
Ford F-150
The Ford F-150 closely resembles the Chevy Silverado, with estimated mileage to last between 150,000 to 300,000. The two trucks are designed with a similar body style and have comparable towing capacity.
The two vehicles are also designed with a similar body style and have a similar engine. The biggest difference between the two is that the Silverado is the engine type and safety ratings.
You can also expect to see rust form sooner on an F-150 as it ages when compared to the Silverado. This is because the undercarriage is more exposed and less durable.
GMC Sierra 1500
The GMC Sierra 1500 is a pickup truck that is extremely similar to the Chevrolet Silverado. It has the same length, width, and height as the Silverado, along with equal towing capacities.
You can expect most Sierra 1500s to last for up to 250,000 miles when cared for properly, but they tend to break down faster than Silverados do. Repairs also tend to be more expensive and frequent.
You have more flexibility with a Silverado to add extra towing capacity, but expect similar performance capabilities when comparing these two trucks.
Ram 1500
The Chevrolet Silverado 1500 is a full-size pickup truck. The Ram 1500 is a full-size pickup truck. They are both powerful trucks, but the Silverado has more cargo space and more headroom than the Ram.
However, the Ram 1500 has a better towing capacity with a higher weight limit. This is great for performance, and it will last about 200,000 miles.
These pickup trucks all have similar durability because they are built for power with durable exteriors and excellent under-the-hood features like V8 engines and automatic transmissions.
Which Chevrolet Silverado Will Last The Longest?
The Chevrolet Silverado is a vehicle that has been in production for many years. The truck was originally designed to be durable and last. With a variety of engine sizes and trim options, you have a few Silverado options to choose from.
Some of these vehicles may last longer than others too. It is important to know that you can choose between a Silverado 1500 and 2500, with the 1500 model being the longest lasting of the two.
The Chevy Silverado has had a long history of being made and sold for many decades, and it is still being produced today. It has won many awards for its durability, reliability, and performance, but which is best?
Chevy Silverado 1500
The Chevy Silverado will last for up to 250,000 miles because it is a more lightweight truck design with better durability features.
The body of the truck is made from high-quality steel and has a durable bumper. It also has an aluminum hood and tailgate.
The bed of the truck is made with high-strength steel, which will last for many years to come. You get a little bit of everything when you opt for the Silverado 1500 as your new vehicle choice.
The engine of this Silverado is also strong. It has a 2.7L turbo 5.3L EcoTec3 V8e with a 6-speed automatic transmission that provides massive towing and hauling weight capacities too.
Chevy Silverado 2500
The Chevy Silverado 2500 is a pickup truck that is known for its durability. It has a lot of power, and it's still a great choice for people who need to haul heavy loads.
It also has an impressive life expectancy of 200,000 miles or 250,000 miles for rare cases where it can match the Chevy 1500 at 250,000 miles.
It has an 8-cylinder engine and automatic transmission with more than enough power to tow up to 14,500 pounds while providing plenty of torque to get through any terrain with ease.
What Common Repairs Does A Chevrolet Silverado Need?
The Chevrolet Silverado is a tough truck built to be reliable and tough in any situation. It has the power to go through any terrain, no matter how rugged.
It is known for its durable construction, which makes it a durable option when you need to repair your vehicle. But like all vehicles, things can go wrong too.
However, over time, the truck will need some repairs to keep it running smoothly. Common issues with this truck include faulty fuel tank sensors, overheating, engine failure, and AC system damage.
Many of the problems with a Silverado tend to be minor, but they add up over time, and the costs rise quickly after one or two issues occur.
When taking proper care of your Chevrolet Silverado, you can avoid excessive repairs and see your truck last for over 250,000 miles.