How Much Does a Truck Camper Cost?
This post may contain affiliate links. As an Amazon affiliate, I earn from qualifying purchases.
There are many people who want to hit the open road and experience the joy of camping. However, large RV's or trailers can sometimes put a hamper on where you are trying to go. For some people, those are not the best solutions.
What may work much better for them is something known as a truck camper or a TC. They're compact which is a plug and they are pretty easy to drive with when attached, especially compared to other trailers and models that are on the marketplace.
They can also help you save a lot of money on a purchase as well.
How Much Does a Truck Camper Cost?
So, how much does a truck camper cost? Truck campers are generally cheaper than other motorhomes. If you are buying a new truck camper, the cost will generally be from $3,000 to $15,000. Of course, there are luxury models that may even be more expensive than that range.
What are the Basics of a Truck Camper?
Basically, a truck camper is a camper trailer that fits on top of a pickup truck. It may be referred to as a "TC". The best way to think about it is essentially a room with a sleeping area that sits over the cab of your truck.
They do tend to be smaller than other RV's on the marketplace, but different models will have different sizes so you should try to find one that works well for you. Some features that you should watch for are slide-outs and pop-ups.
These are common on other kinds of RV's, and they are seen in many truck campers as well so that you can maximize the space that your camper has. When looking at pop-ups, those will generally have some kind of soft side so that they can expand.
Overall, your truck camper may be a hard sided model or a soft sided model, again you will want to do as much research that you can into your individual model so that you get the best one for your family.
One of the biggest considerations that you need to make when buying a truck camper is related to size. You need to consider how many people you will be bringing with you in the camper and how much space will be necessary to be comfortable.
There is nothing worse than trying to have an awesome camping experience and realizing that everyone does not have enough space for themselves as well as their belongings.
You should also think about size if you are planning on storing this truck camper somewhere when you aren't using it – do you have enough room for this camper in storage as well?
Spending the Right Amount on a Truck Camper
Truck campers are often more affordable than other RV's. That is appealing to a lot of people. Obviously, there are differences between buying new and used models. When you are buying a new model, a lot of the most popular models are going to be in the $10,000 range.
Another factor in the price of your truck camper is how many amenities your camper has. Most of the truck campers on the market have a double bed, some extra sleeping areas, a space to eat, and a small kitchen.
If one of these areas is more important to you than some of the others, you should find a model that allows you to maximize the space in that area. That will leave you with a purchase that you are confident in.
If you are simply buying for convenience and cost isn't as much of a concern to you, you may want to buy a luxury model that can really be a premium model.
These premium models may be up to $50,000 for a new truck camper, but they feature more space and they can start to include things like a bathroom, shower system, and almost certainly will have slide-out spaces that can maximize your living space.
When thinking of the cost of truck campers, you should realize that these camper models are similar to cars in the sense that their depreciation starts right away. If you buy a new model, it will be worth less than what you spent right away, so you will want to budget appropriately.
It also means that you can target a used truck camper that is only a few years old for an excellent deal. That's a great idea for shoppers who are more budget-conscious because you will be getting a deal on a camper that probably hasn't been used too much.
If you do decide to buy a truck camper, you should make sure that you perform regular maintenance so that you can keep your resale value high if you do ever decide to sell your camper.
That isn't a thought on most people's minds, however it can also help you save money over the life of the camper as well because regular maintenance will help you avoid other costly upgrades.
Finding The Right Camper
When buying a camper, you need to find the model that will work best for you. The first thing you should take into consideration is how many people will usually be travelling with you in the truck camper.
If you have an entire family that you are traveling with, your needs will be a lot different than if you are simply traveling with your husband or wife.
If you do think your family will be coming along for the trip, you will probably need to utilize a truck camper that has convertible sleeping areas.
These are usually in the form of slide-out or pop-up areas that will give you more space than the normal truck camper might offer. You should also consider the area that you'll be camping in as far as climate and what kind of supplies you will need to be comfortable in that area.
If you have younger family members coming on the trip with you, you may want to consider having a bathroom area because that will be pretty convenient.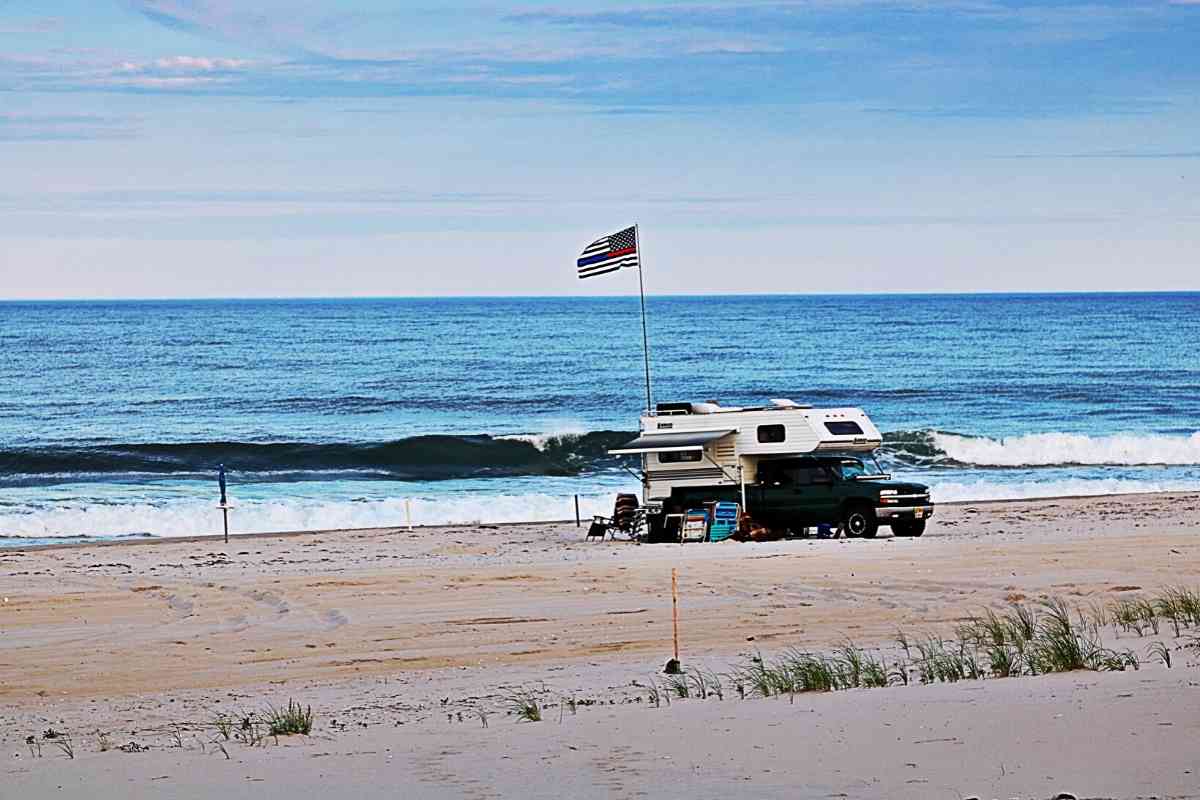 You should also consider the climate as far as your driving conditions. Truck campers are fairly better at hitting off-road surfaces because they are easier to haul along with your pickup truck, however you may not want to buy a heavy model that would make that driving more difficult.
It can be hard to decide on what to buy if you are going somewhere remote because you want your truck camper to be light enough that it is still easy to drive; however you need to have a model that would provide you enough space to be comfortable.
Other Things to Consider About your Truck Camper
When buying a truck camper, you are making a major investment. You should be careful to do a lot of research and make sure you buy a truck camper that is right for you.
There is no such thing as a perfect camper, but you can buy a camper that is a perfect fit for you.
Weight of Truck Campers
Weight is one of the most important factors that you can look at when buying a truck camper. You should be careful when looking at manufacturers' information about the weight of the truck camper.
There can be two different weights when it comes to truck campers. One is a dry weight and one is a wet weight.
The dry weight is essentially the basic unloaded weight, while the wet number would indicate a total loaded truck camper. However, whatever number you see will probably not include any extra things that are installed like air condition units and will almost never include the supplies that you bring along or any kind of cargo or passenger weight that needs to be added in.
This math is very important because it is how you keep your pickup truck safe when driving with a truck camper. While some estimates say that you can simply add 1,000 pounds to the weight of your camper, you should really be careful and make sure that all of your added weight is near that number. You really shouldn't do guess work when trying to calculate safe weights for your truck camper or for your pickup truck to operate safely.
If you don't see any weight information for your model, your salesperson or manufacturer should be able to help you find that information.
Center of Gravity
One consideration that you may not have to deal with when looking at other RV's is the center of gravity. When using a truck camper, you need to make sure that the center of gravity is in front of the truck's rear axle.
If you place the center of gravity behind that axle, you are going to have significant problems trying to handle the camper.
If you have recently bought a new truck camper, you should see some indication of where the center of gravity is located. You need to be extremely careful with your camper's center of gravity because of the severe problems it can cause if you set the truck camper up incorrectly.
These are real concerns and you should not brush them off as manufacturer instructions, even if you are an expert when it comes to towing and hauling.
Ideally, once you have your set up completely, you will take your truck with the camper on it to a scale to make sure that the weights of your set up are correct. It may take a bit of extra effort, however it is a great idea to take the time ahead of time and be confident when driving.
When thinking about weight, you should also consider the material that the camper is made of. Most modern truck campers are made of aluminum. Some rare models may be made out of wood or other materials.
Slide-outs can increase the functionality of your camper, but can tend to add a bit of weight. Most slide-outs will add close to 500 pounds of weight. They can need more maintenance than models without slide-outs, so you should make sure that if you do decide to buy a slide-out that you are always taking good care of it so it doesn't break down.
It really becomes a matter of personal preference as far as what model you will get and what kind of weight your pickup truck is able to carry.
One other function that works really well with truck campers is if your model comes with a basement. While it is nothing like a traditional basement, it is basically just an additional compartment that comes under the floor to store some extra item and usually they contain the holding tanks.
That's one way to give yourself a ton of additional space. However, that space comes in the form of a taller camper that may be a little less convenient to haul.
The Main Items to Look For
At the end of the day, most consumers are looking for a truck camper that has sleeping room for two people. You will need a dining area so that you have somewhere to eat. You should have a kitchen area that has a burner and a fridge to keep things cold.
If you have a luxury truck camper that has a bathroom, you will need to choose between a wet bath and a dry bath. A wet bath includes everything basically like a traditional bathroom.
It has the shower, toilet, and sink all in the same bathroom. However, that means that when you take a shower that everything is going to get wet. A dry bath keeps things dry with a separate shower area.
Additional Costs Related to Truck Campers
There are some financial costs that consumers don't think about until they've bought their camper. One of these costs is insurance. Truck campers should not be too expensive to insure because they sit in the bed of your pickup truck and therefore have a lot less risk than other forms of RV's.
However, you should also look into your truck insurance to make sure that no changes are necessary there that may affect your truck camper.
One fee that comes in after the fact is campsite fees. Most campgrounds will charge you some kind of fee to stay in a location; so if you are planning long-term trips you should definitely shop around to find the best value on campground fees.
When not using your truck camper, you will need somewhere to store it. If you have space on your property, well then you are not looking at any kind of fee. If you need to pay someone to store it for you, you should add those into your off-season fees.
Using a Good Truck
You should make sure that your pickup truck is properly equipped to haul whatever truck camper you decide on buying.
This is a very important decision because you are still going to be driving from destination to destination in your pickup truck. You need to be comfortable in all areas of your set up if you are going to have an enjoyable trip.
Many consumers even plan from the back to the front, meaning that they buy their truck camper first and from there they look at pickup trucks that can handle their camper. That's a smart idea because many people put an emphasis on their comfort inside of the truck camper.
However, if you already own the pickup truck that you are going to use, that's not necessarily a problem. You just need to make sure that the truck camper that you buy is going to be well within what your pickup truck can handle as far as a payload.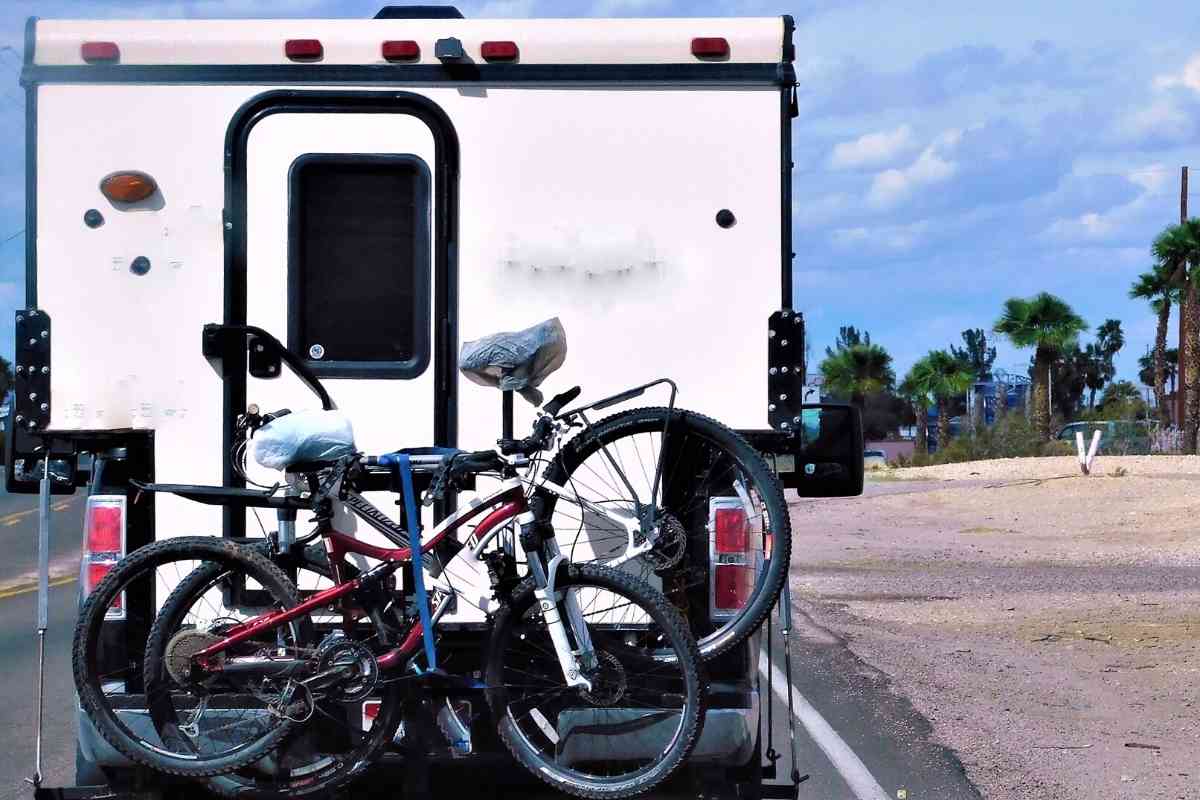 To check this information, you should look at the GVWR on your truck which will probably be in your manufacturer specifications. It is not advisable or safe in any way to exceed the GVWR because you are putting your passengers and other motorists at risk. This could also cause problems in your insurance coverage if something were to go wrong.
In Conclusion
Choosing the right truck camper is not an easy task. While you have to consider the constraints of your budget, you should also make sure that you pick a model that is going to be successful in giving you an awesome camping experience.
Truck campers can be a lot more flexible than traditional RV's, and that opens up a lot of doors for consumers who may not have access to an RV otherwise. They are reasonable when it comes to cost, so overall a lot of consumers opt to buy these models when considering their first trailer purchase.
Many models also include pop-up areas or slide-out areas to increase the viability of their truck camper and gives them the valuable space that they need in a living area.
Don't forget to factor all of this in to your purchasing decision and you will surely be able to find a truck camper that works for you and your family inside of your budget.
Truck Camper Accessories
Last update on 2023-09-15 / If you click this affiliate link and make a purchase, we earn a commission at no additional cost to you.