How Reliable Are Toyota Highlanders?
This post may contain affiliate links. As an Amazon affiliate, I earn from qualifying purchases.
Buying a home and buying a car are among the most research-intense processes you'll likely face in your adult life. Many factors go into the decision to buy a new car. Among those are price, fuel efficiency, safety, and comfort. The overall reliability of that car is also an important factor to consider.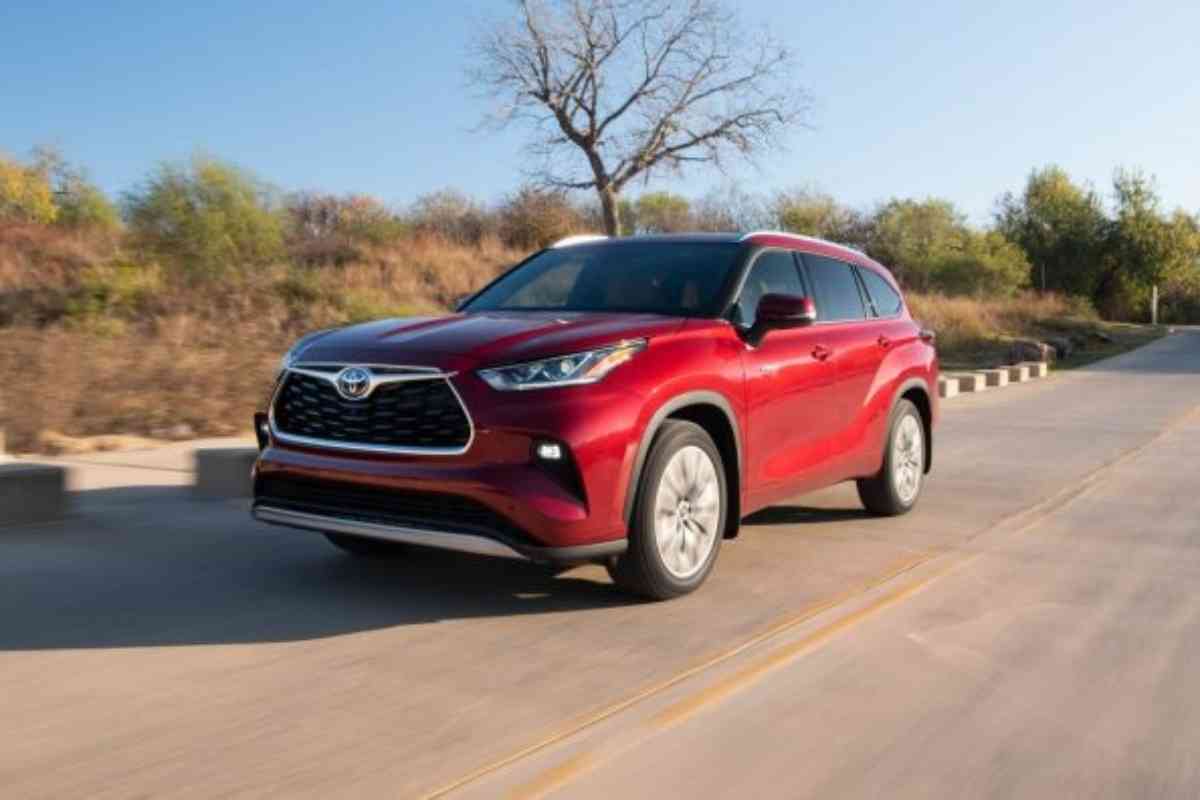 Table of Contents
How reliable is the Highlander?
The Toyota Highlander consistently scores high ratings regarding the reliability factor. These consistently high ratings should put the Toyota Highlander at the top of your list for new car consideration.
Toyota began making the Highlander model in 2001. The Highlander's main selling feature was its three-row seating, making it an ideal SUV for families needing passenger space for carpooling and road trip fun.
The newest model of Highlander builds on the success of the previous models and delivers a reliable, safe, and comfortable SUV. Let's look closely at the Toyota Highlander and its reliability.
Toyota Highlander History
You never want to buy a "first" generation car. There are too many design and performance issues that need to be worked out to make it a reliable ride. The 2022 Toyota Highlander is the fourth generation of Highlander; this instantly elevates its reliability status.
The first Toyota Highlander first appeared at the New York International Auto Show in 2000. However, the actual models did not appear in American dealerships until the following year.
Toyota had already racked up impressive sales with their mid-size 4Runner pickup, and the Highlander was their entry into the mid-size SUV market. It didn't take long for Toyota to dominate that corner of the market.
Over the years, Toyota has improved the Highlander's engine performance, cargo space, and entertainment features. In 2020, the first Toyota Highlander hybrid model became available and offered consumers even greater options for fuel economy.
Check Out Our Article On The All New: 2024 Toyota Grand Highlander!
The J.D. Power Reliability Factor
J.D. Power is a consumer research firm that provides helpful information to prospective car buyers. It is a trusted source to measure the reliability factor of any make and model.
The overall rating for the 2022 Toyota Highlander from J.D. power is 82 out of 100. The company makes its calculations based on four criteria:
Dealership experience
Resale
Driving experience
Quality and reliability
For the quality and reliability category, the company collects data and reviews from actual Highlander owners that measure the frequency of malfunctions and possible defects. The higher the rating, the fewer problems these owners have with the Highlander.
For this particular category, J.D. Power found that the Toyota Highlander was ranked 81 out of 100. So that puts it into the classification of "great."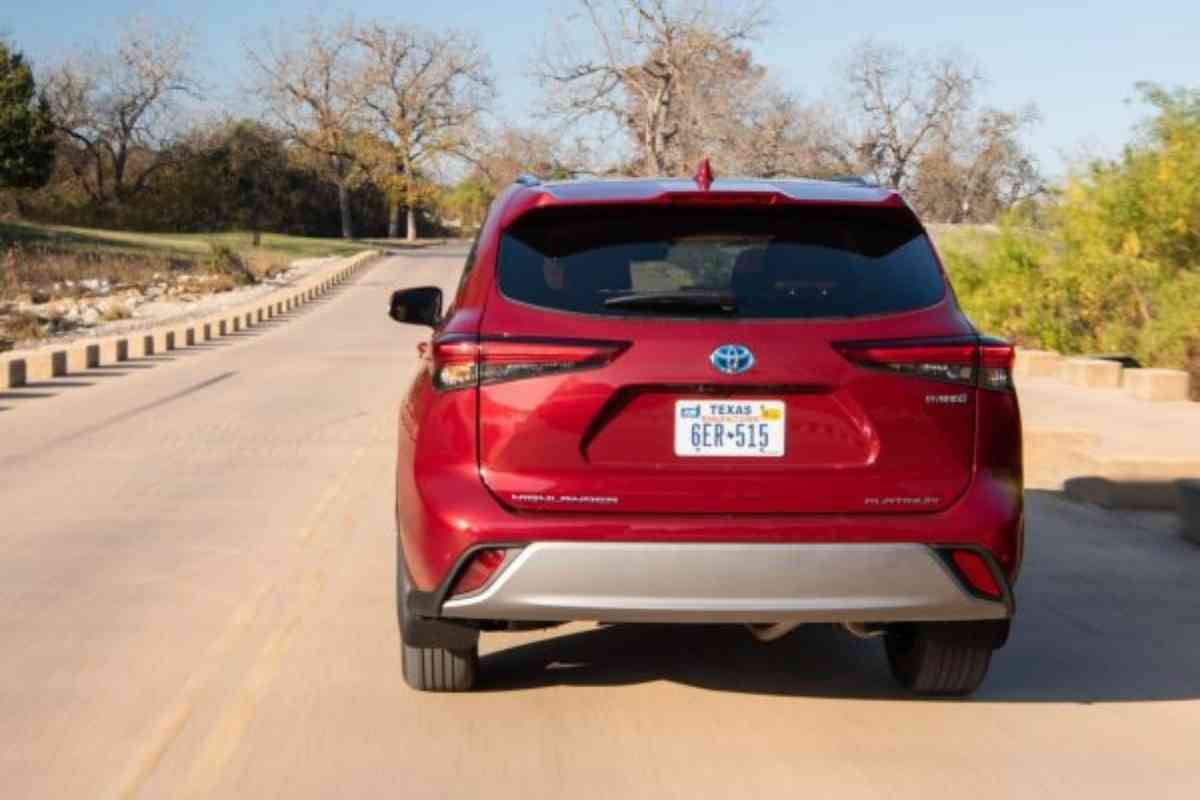 The Consumer Reports Reliability Factor
Consumer Reports is a nether analytic entity that provides helpful information about all kinds of products, including automobiles. For example, their overall rating for the Toyota Highlander is 88 out of 100. That makes the Toyota Highlander the second-highest-ranked SUV from Consumer Reports.
These are the kinds of consistent ratings that the Toyota Highlander earns from various reviewers. So naturally, that should factor into your car-buying decisions.
The Highlander Price Range
When choosing a new car, you want to consider all the factors, beginning with the price range. The Toyota Highlander MSRP for the 2022 model begins at $37,190.
There are ten other packages with escalating prices for the Highlander. At the top end is the hybrid platinum Toyota Highlander, which carries an MSRP of $50,845.
Of course, the add-on features, such as a power sunroof or heated front seats, determine the final price.
The Engine Performance
The engine performance of any car factors into its overall reliability. The Toyota Highlander has a 3.5 L V-6 six engine that fires up to an impressive 295 horsepower. If you opt for the automatic transmission, you will shift between eight speeds for front or all-wheel drive.
The Hybrid features a 2.5 L engine with 243 horsepower. That is more than enough to get you where you need to go.
Fuel Economy
Whether gas prices are high or low, fuel economy is another important feature when picking a new car. The Environmental Protection Agency (EPA) provides a fuel economy estimate for every vehicle. With the Toyota Highlander, that estimate is 29 miles per gallon on the highway with front-wheel drive. However, if you opt for all-wheel-drive, the average drops to 27 miles.
The hybrid Highlander offers an impressive 36 miles per gallon for city driving and 35 miles per gallon for highway driving.
Interior Comfort
The Base L model of the Toyota Highlander can seat up to eight passengers when the second and third-row benches are optimized. In addition, the cargo space can fit up to four standard-size suitcases. That's plenty of room for sports gear or groceries, too.
Up on the dashboard is an 8-inch screen with a system that is standard in most packages. However, that display goes up to a 12-inch touchscreen with the Highlander Limited or platinum package.
You can also add an 11-speaker audio system, satellite radio, Wi-Fi hotspot, Apple CarPlay, and Amazon Alexa. Those features will keep you connected for instant traffic, weather updates, and a vast music library.
The Highlander Platinum package comes with five USB charging ports, which means everyone can keep their cells at full power.
Safety Factors
There was a time when seatbelts were not mandatory in cars. Today, car manufacturers make safety a priority. Each year, new advances in automotive technology make drivers and passengers safe.
The Toyota Highlander is no exception. A long list of driver assistance features makes the Toyota Highlander a very safe ride. That declaration is backed up by its positive ratings offered by the National Highway Traffic Safety Administration (NHTSA).
Here are the driver assistance features that you will find with the Highlander:
Adaptive cruise control
Lane-keeping assistance
Automated emergency braking for pedestrians
Automatic high-beam headlights
A rearview mirror camera lets you see out of the back of the Highlander, even with a packed cargo area. Additionally, a surround-view camera system provides a complete exterior view to check for any obstructions.
Warranty and Maintenance
The warranty for the Toyota Highlander follows industry-standard. There is a limited warranty for three years or 36,000 miles. There is also a powertrain warranty for five years or 60,000 miles. The hybrid's warranty goes up to eight years and 400,000 miles.
One feature that Toyota offers that is unique is complimentary maintenance; these include the recommended tune-up tasks like oil changes, fluid drop-offs, and tire pressure checks. All these checks are taken care of for two years or the first 25,000 miles.
Additional Maintenance
There will always be additional maintenance on any car, and you should always budget for that when considering the overall cost of a vehicle. According to RepairPal, the average cost for repairs to a Toyota Highlander comes in at around $489 for the year.
When other midsize SUVs can cost as much as $500-$600 a year, you can see how the Highlander is more reliable. A car that does not break down frequently can be considered reliable.
Conclusion
How close are you to deciding on your next car? The best decision to buy a new car is an informed decision. Year after year, the Toyota Highlander has proven itself to be a reliable midsize SUV, making it worthy of careful consideration and a test drive.