Porsche is a dealership that has been providing the world with luxury vehicles since 1931. The Porsche Cayenne is one such vehicle that has dazzled people with its embossed leather seats, and spacious cabin and cargo which provides a comfortable ride for all of its passengers. The only question is, is the Porsche Cayenne an SUV?
The Porsche Cayenne is an SUV and is a good family car. It has a comfortable and spacious cabin that can easily accommodate at least five people. It has 335 horsepower and a top track speed of 152 miles per hour. It has a large trunk, and the seats are made of leather and are comfortable.
Now that you know that the Porsche Cayenne is an SUV, you probably want to know a little more about it, especially if you are in the market for a new car. Below you will find some info on the Porsche Cayenne's best and most popular features as well as a few pros and cons. Hopefully, knowing these tips will help you to decide for sure whether the Porsche Cayenne SUV is the car for you or not!
Porsche Cayenne Specs and Features
When you're buying a car, you must do your research and know exactly what it is you will be getting, so you need to know about all the car's features. The Porsche Cayenne has plenty of great features to offer, so let's take a look at a few of those. Hopefully, knowing what these are will help you to decide whether the Porsche Cayenne is the car for you or not! (Source)
Interior: Comfort and Cargo Space
The first thing to note is the quality of the interior of the Porsche Cayenne. It comes in several different colors, for starters. The seats are leather upholstered and the front seats come with eight-way comfort settings. The rear seats are not only upholstered in leather but are also equipped with a folding center armrest and foldable backrests as well.
The cargo area is fairly spacious as is the passenger cabin. The leather seats provide plenty of comfort for the passengers. That, coupled with the abundance of legroom, makes for a fairly comfortable experience. This makes the Porsche Cayenne a pretty good option for those who love road-tripping.
Engine and Motor
The Porsche Cayenne has a 3.0 liter, turbocharged, 335 horsepower V6 engine that provides for the most unbeatably smooth drive. The maximum engine speed is 6,500 rpm which isn't at all bad. You will enjoy a delightfully smooth yet powerful ride if you choose to invest in a Porsche Cayenne SUV.
Exterior
The Porsche Cayenne's body is constructed primarily with a galvanized combination of steel and aluminum. You can choose from a variety of different colors. It also sports heated, electrically adjustable rearview mirrors, and privacy glass for the rear windows. There are plenty of other features for you to choose from aside from these things. You can learn more about these features on porsche.com!
Porsche Cayenne: The Pros and Cons
Now that you understand a little better what the Porsche Cayenne has to offer, you should probably understand the pros and cons a little better. The Porsche Cayenne is a great car and it has plenty of strengths and good things to offer, but it does have its limits and weaknesses as well. Here are a few of the most important ones!
Pros
First of all, the Porsche Cayenne has a sporty, sleek look. If you value the appearance of a car above all else, then the Porsche Cayenne is a great choice. It has a very modern, stylish touch to it that would please just about any car enthusiast out there. If you're a sporty, modern person, this is the SUV that will fit your personality perfectly.
The Porsche Cayenne looks athletic, one nice thing about it is that it handles athletically. Off-roaders will enjoy driving the Porsche Cayenne SUV because it handles off-roading with grace and elegance. It has AWD options which means that few terrains could give it a whole lot of trouble. Some reviewers even claim that the car has the performance of a supercar! It will tackle dirt, rocks, snow, and whatever else with ease, and it will do so without jostling the passengers about too much.
Many luxury vehicles out there tend to sacrifice comfort for looks, but fortunately, that's one thing the Porsche Cayenne has never done. It might have a smaller back row than other cars, but there is still enough legroom to keep your passengers happy and comfortable, and there is plenty of cargo space to hold all the gear you might need on your trip or excursion. This is another reason why the Porsche Cayenne is perfect for road-trippers and off-roaders.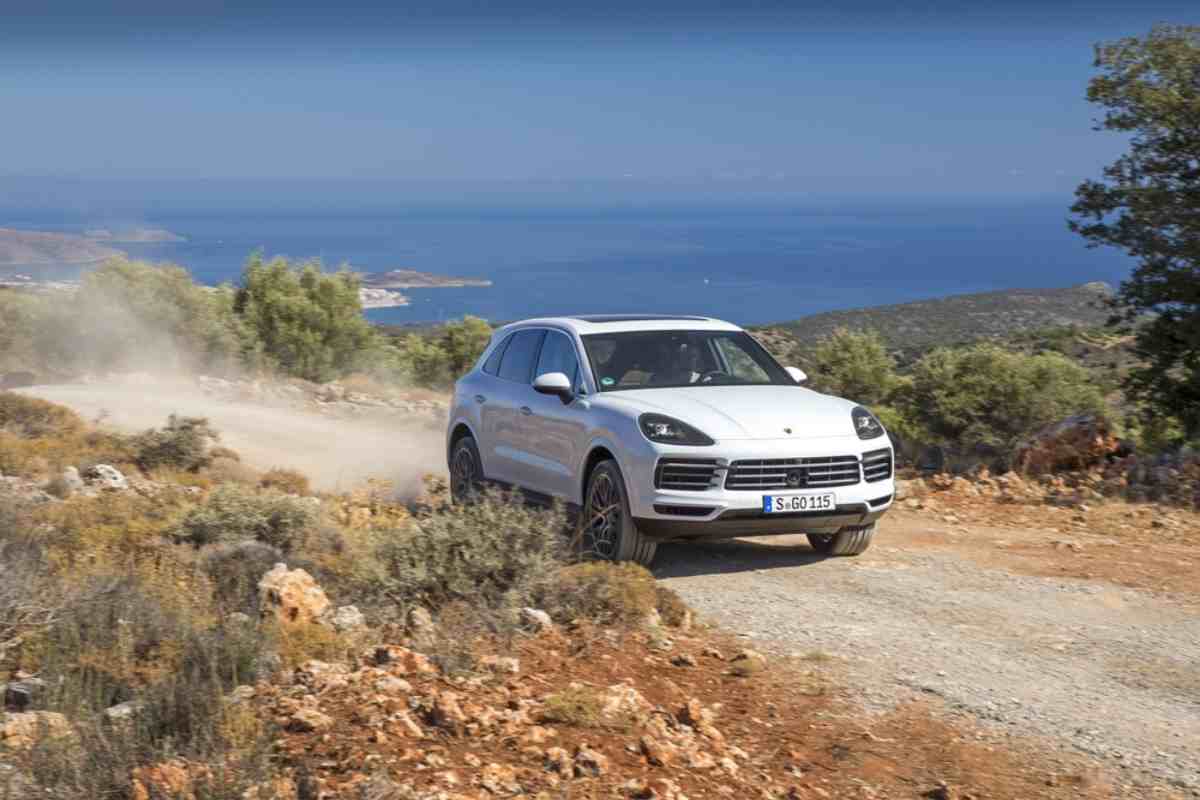 Cons
Unfortunately, the Porsche Cayenne is not perfect. There are a few weaknesses that you will want to know about before you invest, the chief among these being the price tag. Porsche cars are luxury vehicles and therefore come at luxury prices. The starting price is usually somewhere around $69,000 and can only go up from there, depending on the features you choose to invest in.
Additionally, some would argue that for the price you pay, you are still getting significantly fewer features than might be expected. For many people, this isn't as big of an issue, but if you value fancy features and trim packages, this may be a bit off-putting. However, if you think you'll be happy with what the Porsche Cayenne offers, you should purchase it.
Conclusion
There are a couple of downsides to getting a Porsche Cayenne, it's true, but only you can decide whether those cons are weightier than the pros. Sure, the price is a bit high, but if you have the budget for it, you may as well give it a try. The Porsche Cayenne will undoubtedly serve you well regardless of price, and you can go off-roading or racing in it, depending on what you enjoy doing in your spare time.