Is Subaru A Good Car? [The Final Answer!]
This post may contain affiliate links. As an Amazon affiliate, I earn from qualifying purchases.
When you are looking for a new car to buy, you have likely had people tell you to purchase a Subaru.
However, you may have heard both good and bad things about the Subaru legacy. So, are Subarus good cars?
Is Subaru A Good Car?
Subarus are good cars, but they are not perfect. Although Subarus are considered reliable, some models are known to have serious issues after about 10 years. New Subaru models often have major issues that are noticed by owners soon after purchase, but they are quickly fixed in the next models.
People tend to either love or hate Subarus, so it is hard to determine whether or not they are good cars.
Luckily for you, the in-depth answer to this question is below.
Are Subarus Good Cars?
Subarus are often considered good cars because they are easy to drive and can be driven on nearly all terrains since most Subaru models have a 4-wheel-drive option available.
People love them because of their versatility, reliability, high safety ratings, variety of included safety features, and relatively large amount of trunk space, and most people who purchase a Subaru choose to purchase another one after their current one is no longer usable.
However, most of the time, newly released vehicle models, like the Subaru Forester and the Subaru Crosstrek, have a variety of issues, and the overall reliability of Subarus has gone down in recent years. 
Most people think that the reliability of Subaru cars is going down because they are adding new technology and safety features to their vehicles that they haven't had time to perfect.
They have to keep up with the competition, so they don't have time to thoroughly test their vehicles and fix issues before they happen.
This is a valid assumption, and evidence supports the belief because relatively new technology is integrated into Subarus or changed each year.
Subaru has been focusing on the technological aspects of their vehicles rather than the engines and their issues, so more problems have been noticed by Subaru owners earlier than they have in the past.
However, that doesn't mean that they are bad cars, as it does take at least 10 years for these issues to start popping up, especially if the owner hasn't taken very good care of the car.
The J.D. Power reliability rating of older Subarus is typically between 3-5 stars.
However, in recent years, some Subaru vehicles have received a 1-2 star reliability rating, which is dismal.
One of the reasons why Subarus are considered good cars is because of their overall safety rating and included safety features.
Subaru vehicles typically earn an overall safety rating of 3-5 stars from the National Highway Traffic Safety Administration (NHTSA).
They also earn high scores from the Insurance Institute for Highway Safety (IIHS).
Some of the safety features that are included in recent Subaru models are:
Driver-assist
Optimized cruise control
Pre-collision braking
Lane-keeping technology
Many people also like that Subaru only has a few vehicle models available.
It makes it easier to find a car that they like, although it is sometimes sad when they release a new vehicle model because they tend to remove one of their previously made models from their lineup.
Despite mixed reviews, the number of Subarus on the road is increasing, and so are their sales.
Ask your friends that have a Subaru if they like their car, and keep their opinion in mind when thinking about purchasing a Subaru.
Are Subaru Cars Expensive to Maintain?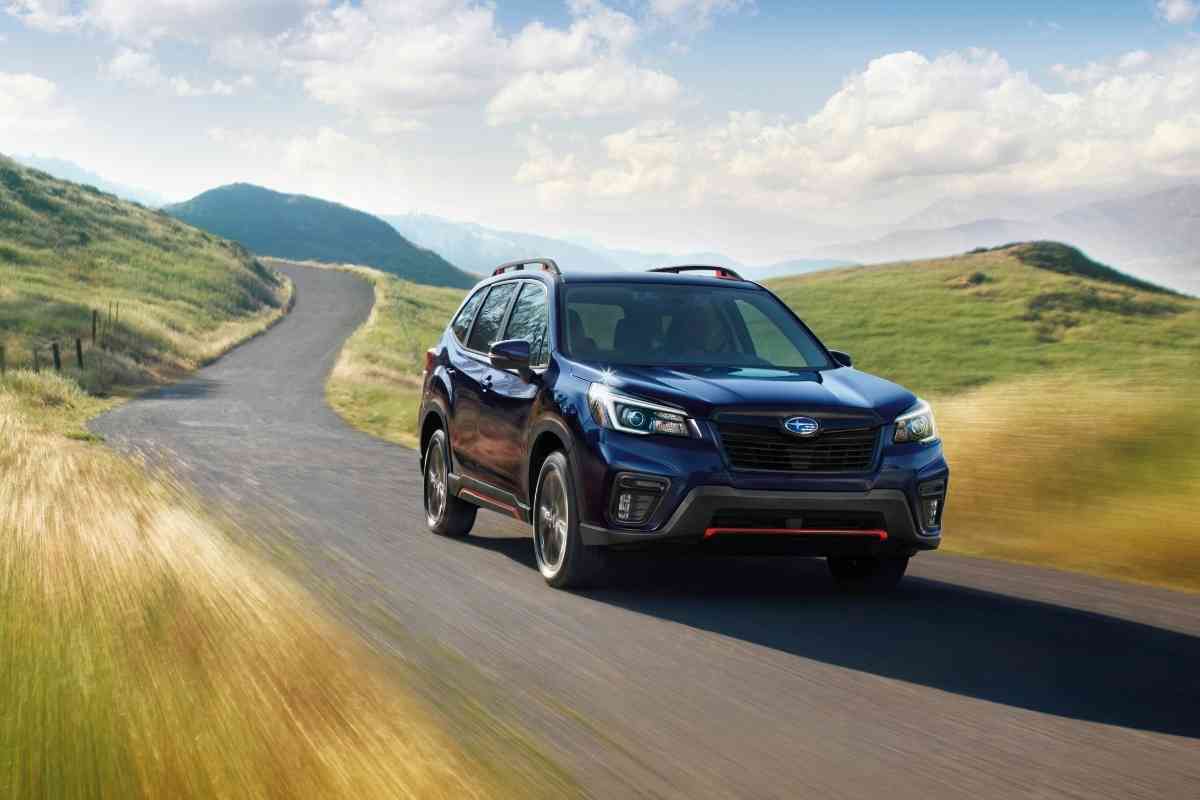 Unfortunately, Subarus can be expensive to maintain.
When they break or malfunction, the issue is not minor. It sometimes costs thousands of dollars to repair a Subaru.
However, on average, people spend $617 on repairing their Subaru every year.
However, if you maintain your Subaru properly, it will last longer and won't need expensive repairs as soon as you may expect.
Also, if you find a good repair shop that doesn't charge high rates for labor, you may not have to pay as much as you expect when something in your Subaru's engine breaks.
Should I Purchase a Subaru?
If you want a car that is relatively reliable, dependable, has decent safety ratings, and is easy to drive, you want to purchase a Subaru.
However, you need to do your research beforehand.
Some Subaru models are riddled with issues, while others have been easy to take care of and haven't had any serious issues.
First, find the model of Subaru that you want to purchase.
Some models are similar, but some differences will make the car more or less appealing to you.
Then, find the safety ratings and reliability ratings of each year of the vehicle.
It may not be a good idea to purchase a newly released Subaru because owners haven't had time to drive and test it.
Problems have not happened yet, but they may in the next few years.
Determine what model year Subaru you want to purchase.
If you do want to purchase a new Subaru, go to a local Subaru dealership.
Discuss the pros and cons of each vehicle with a salesperson, but have a vehicle in mind beforehand.
If you want to purchase a used Subaru, find the one that you want at a used dealership that is within your price range.
Make sure there are no issues and that all repairs have already been done correctly.
If possible, have the Subaru you want to purchase inspected by a car repair shop that you trust.
Overall, Subarus are good cars, but like every car, they have their issues.
If you purchase a Subaru and notice issues soon afterward, take it to a car repair shop and report it to Subaru.
They may have to recall a part and pay for the repair, especially if you recently purchase a new Subaru rather than a used one.
Many people love the Subaru because of how good the car is.
However, they eventually wear out, and when they do, they are expensive to repair because most of the problems happen within the engine, and engine repairs take a lot of work and time to repair.