Is the New Tacoma Worth It?
This post may contain affiliate links. As an Amazon affiliate, I earn from qualifying purchases.
A new Toyota Tacoma is exciting for many truck lovers. The Tacoma is the truck for adventure, heavy lifting, and anything else you need a truck for. However, is the new Toyota Tacoma worth it?
When looking at the 2022 Tacoma's specifications, it is worth the cost. It has many safety features, a great engine, a great truck bed, and a free, two-year maintenance plan. However, the truck is very new and there aren't enough reviews or customer experiences to know if it is worth the actual cost.
Below, we are going to look into the new 2022 Tacoma and its features. We'll look at the engine, mechanics, amenities, and capabilities of the 2022 Toyota Tacoma. Although the features vary slightly depending on the trim package, many come standard and will be talked about below.
The 2022 Tacoma's Mechanics
The Tacoma 2022 has a 3.5 Liter V6 Direct-Injection engine. This cuts out the middle man and puts the gasoline directly into the engine's combustion chamber. It is slightly more fuel-efficient because it doesn't waste energy moving the gasoline to the engine through a more complicated system.
To keep your vehicle in control, especially in areas with less traction, the 2022 Toyota Tacoma comes with an electronic locking rear differential. This system alters the wheels' power distribution. With power being distributed more evenly, all your wheels will continue moving at the same time.
The 2022 Toyota Tacoma also has a 6-speed transmission, Crawl Control, and Bilstein shocks that will keep your vehicle running smoothly on tougher roads. It even has a Multi-Terrain Select feature that lets you choose the terrain you are driving on so your vehicle can adapt its controls for improved performance.
The 2022 Tacoma's Amenities and Technology
It's standard nowadays for vehicles to include a multi-media screen in the console. This screen displays GPS maps, music, and phone. calls. The 2022 Toyota Tacoma has a wonderful infotainment system with Alexa built-in.
Amazon Alexa allows you to control the infotainment system through your voice rather than your hands, making for a safer drive. You can also see a front, rear, and even a side view of the exterior of your truck. These views help you avoid smaller obstacles while driving on rough roads.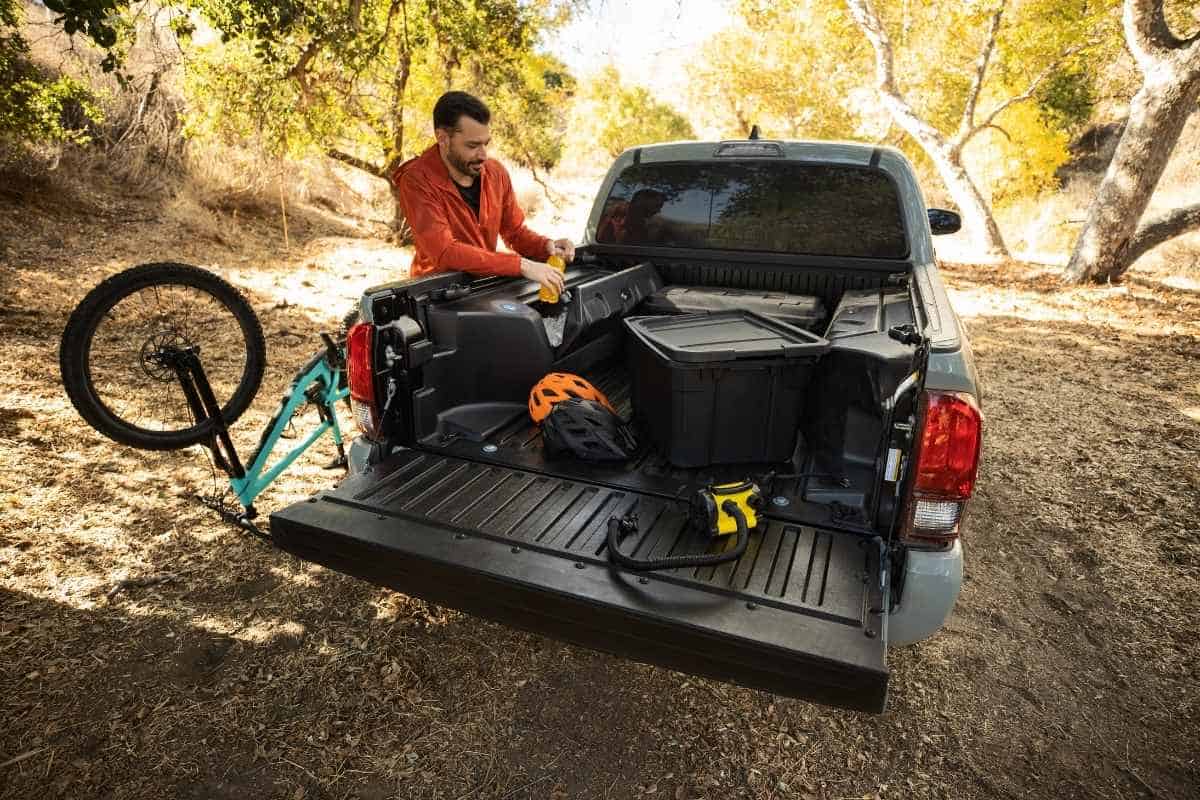 When it comes to technology, the 2022 Toyota Tacoma has a push-button start, so you don't need to worry about taking your key of your pocket or purse. This feature comes standard on all trim packages
The 2022 Tacoma's remote connectivity is the big ticketed item. You can lock and unlock doors as well as start and stop the engine all from your phone. This makes it much easier to heat the car on cold winter mornings. It also has an emergency response button and an assistant to help you navigate new areas.
The truck bed has a protected outlet so you can charge or power various items while working outside your truck. It also comes with a Deck Trail system that has heavy-duty tie-down cleats to keep your cargo safe in the truck bed.
The Tacoma 2022's storage space is meant to be safe and secure. Most of the storage spots are hidden, and some can even be locked to keep precious items safe. It also has an insulated storage bin on the bed of the truck to keep goodies or bait cold. This is perfect if you don't have or forget to bring your cooler.
This truck not only has a large amount of cargo space, but an impressive towing capacity of 6,800 pounds. The 2022 Toyota Tacoma comes with a trailer sway control feature that will apply individual wheel brakes, preventing your trailer from swaying uncontrollably while driving.
Safety Features
The Tacoma 2022 comes with many safety features, including:
Pedestrian detection system
Lane departure alert
Automatic high beams
Rear cross-traffic alert
Blind-spot monitor
Vehicle stability control
Traction control
Anti-break lock system
Cruise control radar system
Brake assist
Smart stop technology
These safety features help prevent accidents from occurring and will ensure that you and your family members are safe. The 2022 Toyota Tacoma has more standard safety features than most vehicles manufactured by other car companies.
Toyota offers a free Maintenance plan that will cover regular maintenance for your vehicle and provide roadside assistance at any time of the day or night. The maintenance plan and roadside assistance cover the first two years after purchase. This is one of the main features that make this truck worth the cost.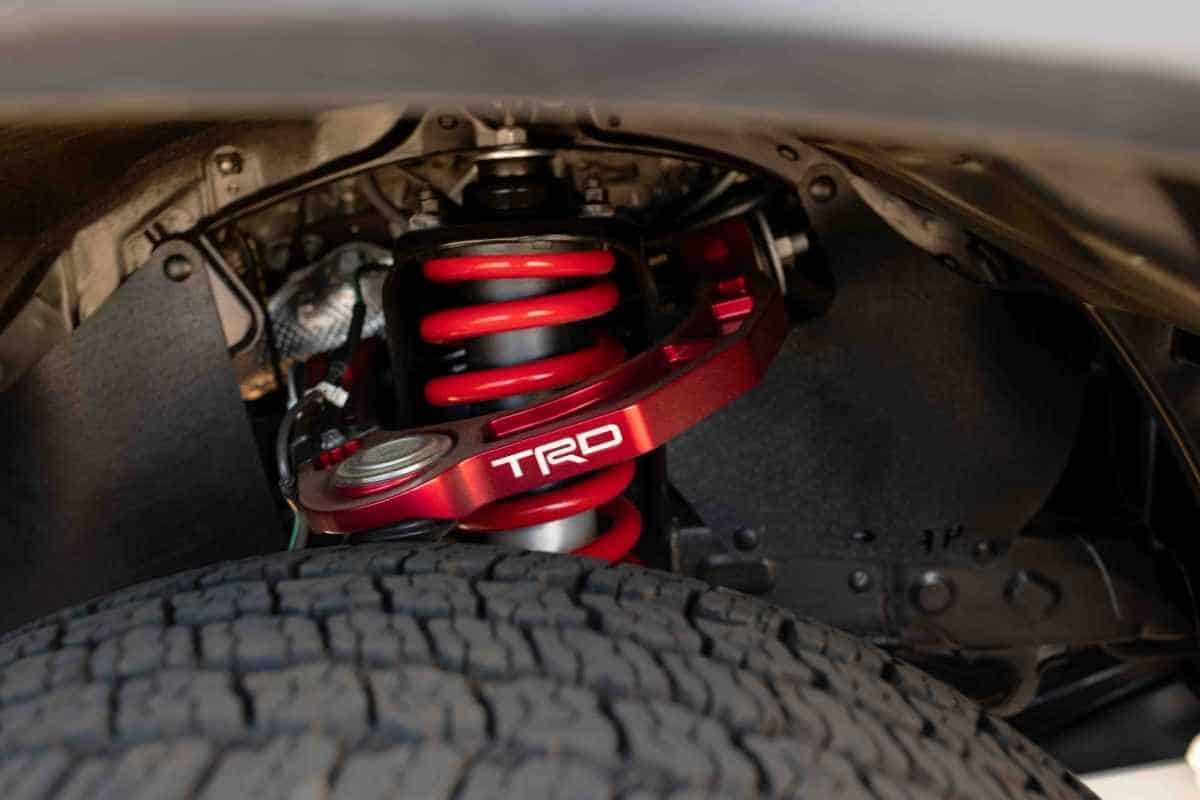 2022 Toyota Tacoma Trim Packages
The 2022 Toyota Tacoma has five different trim packages or models. The first one is the SR, which is the cheapest with a starting price of$26,500 and a fuel efficiency of 18/22 mpg (city/highway). It has all the basic features of the Tacoma 2022 that we talked about above. The second model, SR5, is $28,290 and gets 20/23 mpg. It has LED headlights that ensure you can see the road ahead of you, even when it is foggy.
Next, we have the 2022 Toyota Tacoma TRD Sport, which has a starting price of $33,140 and gets 19/24 mpg. The main differences between this model and the previously mentioned models are that the rearview mirror will automatically dim when there isn't a glare and it has slightly larger wheels.
The TDR Off-Road costs $34,690 and has a fuel efficiency of 19/24 mpg. The wheels are smaller than the TDR sport. It also has special DRL lights to use in the daytime on rainy or foggy days.
Finally, the 2022 Toyota Tacoma Limited costs $39,255 and gets up to 19/24 mpg. It has the features included in the previously mentioned trim package, but it also has 18-inch wheels, a fiber-reinforced truck bed, and heated 10-way power-adjustable seats.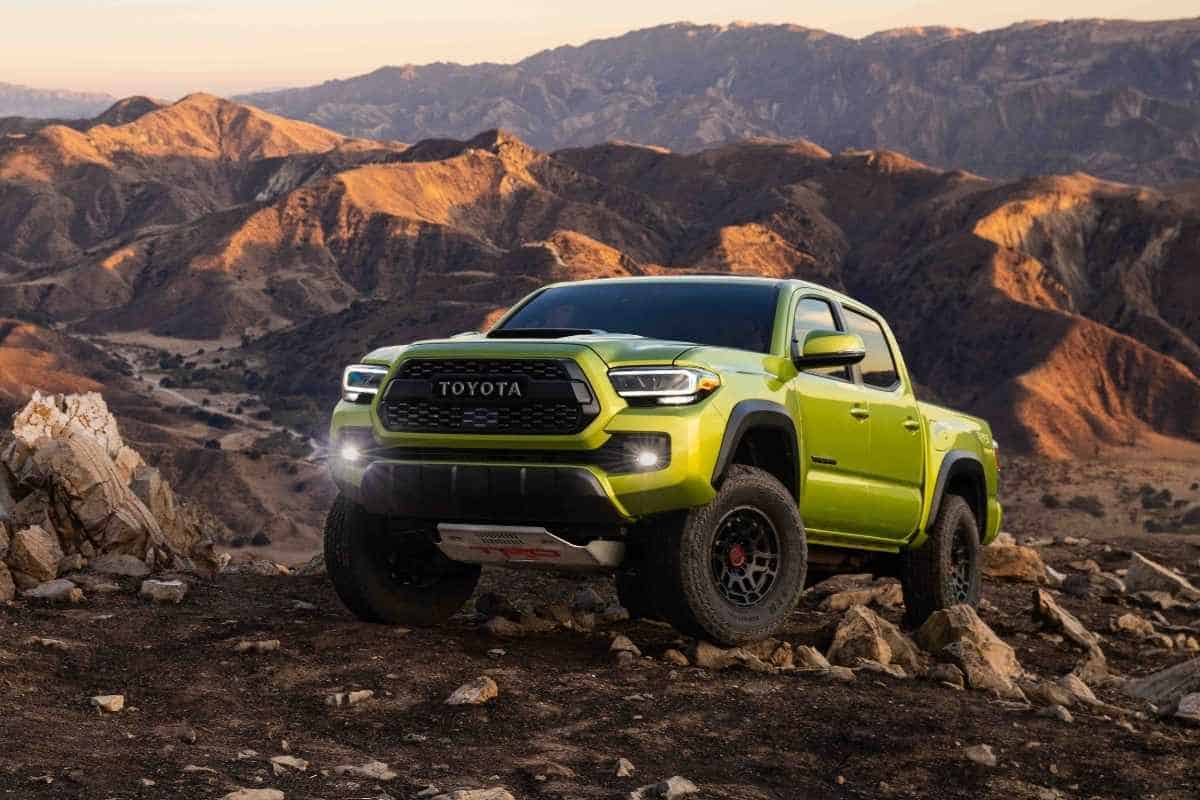 Reviews and Complaints
The 2022 Toyota Tacoma is still fairly new so there aren't many reviews or complaints yet. The current reviews and complaints mainly say that it is a small truck that rusts easily. However, these complaints may not apply to all 2022 Toyota Tacoma models.
Overall, the 2022 Toyota Tacoma is worth the cost, but if you want to read reviews and complaints about the car before you purchase it, wait a few months to see if any problems arise.