Is the Nissan Rogue or Murano Bigger?
The Rogue and the Murano are two popular vehicles manufactured by Nissan in America.
They both have a similar price-point, cost about the same for a base model, but I noticed some significant differences when looking at their specs side by side.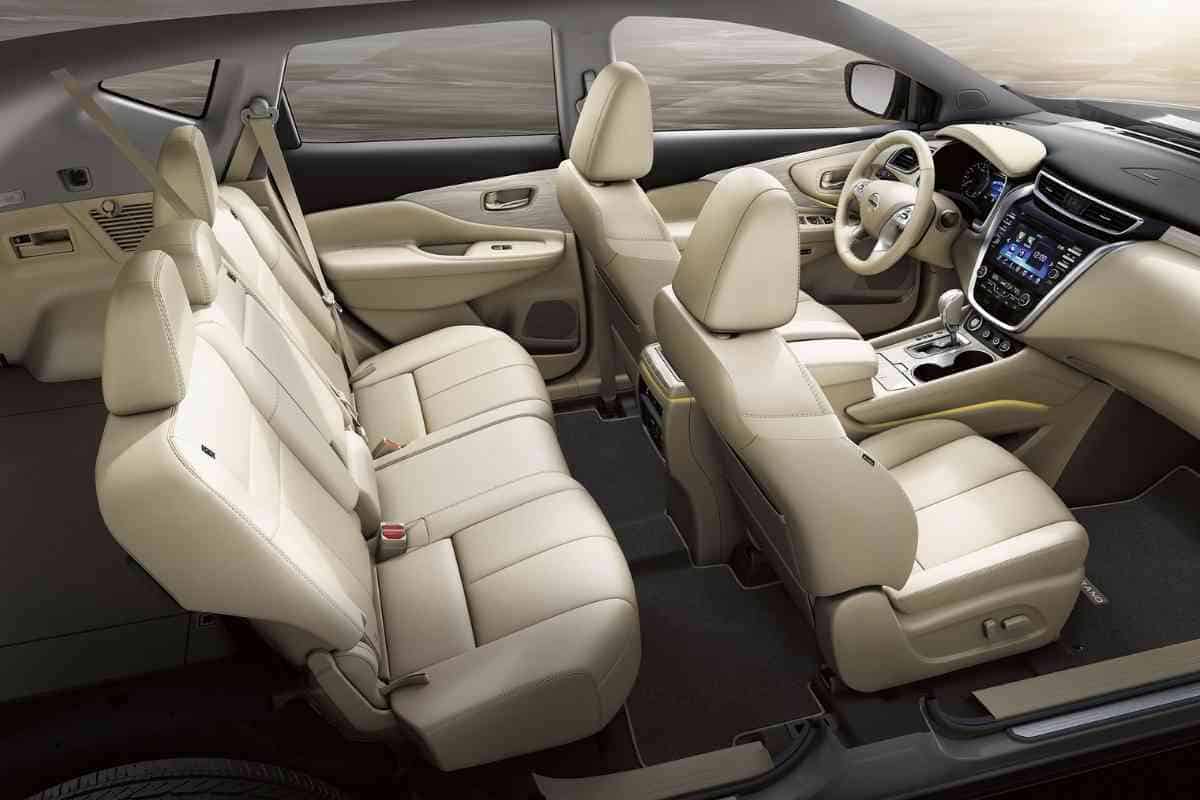 Is the Nissan Rogue or Murano Bigger?
Overall, the Nissan Murano is larger than the Nissan Rogue. The Nissan Murano has a larger engine, interior size, and exterior size in all dimensions when compared to the Nissan Rogue. In addition, the Nissan Murano has a longer wheelbase than the Nissan Rogue.
When comparing car size, I reviewed factors such as length, width, height, engine, and cargo. These are not the only factors that will determine which vehicle is bigger.
After all, one parameter might be the same for both vehicles while another might be different.
Keep reading to see the full rundown of what's physically different about these cars.
Size Comparison of Nissan Rogue vs Murano
Let's take an in-depth look at the size differences on the inside and outside of these SUVs and how that may affect other things like rider comfort and pricing.
Interior Space
While observing the amount of interior space, the Murano appears to be the winner.
Cargo Space
The trunk space comparison is important in a big cargo like an SUV.
The Murano has 37 cubic feet of cargo space capacity compared to Nissan Rogue's 36.5 cubic feet.
I did notice that a moonroof feature did slightly reduce cargo space on the Murano.
Seating
When comparing the seating options between these two cars, both have a generous amount of space for passengers.
Up to five passengers can fit in both.
Nissan Murano offers passengers 108.1 cubic feet of passenger volume as opposed to the 105.4 cubic feet of passenger volume in a Rogue.
Legroom is almost equal in both: 387 inches in the Murano and 38.5 inches in the Rogue.
While sitting in both cars, I was not mistaken when I thought my head had more clearance space in the Rogue.
Although the Murano wins in overall passenger volume, the Rogue beats it in terms of headspace.
Front passengers in the Rogue have up to 41.1 inches of headspace, and back passengers have up to 43.3 inches.
The headspace limit in the Murano is 39.9 inches.
Exterior Size
I noticed while comparing the size of both vehicles that the Murano is somewhat larger in each dimension when compared to the Rogue. It is slightly wider, taller, and longer than the Nissan Rogue.
One of the features I enjoy in an SUV is a longer wheelbase. The Nissan Rogue has a wheelbase of 106.5 inches, while the Murano has a slightly longer wheelbase of 111 inches.
A larger wheelbase comes in handy for passengers if they prefer sitting in the back.
It can provide a more spacious passenger experience, which is ideal for long trips and stretching out.
The Nissan Rogue is lighter, weighing in at 3,985 lbs. The Murano has a weight of 4,429 lbs.
The Rogue is 183 inches long and 72.4 inches wide, while its Murano counterpart is 192.9 inches long and 75,4 inches wide.
In terms of height, the Murano wins by a hair at 67.8 inches versus the Rogue's 66.9 inches.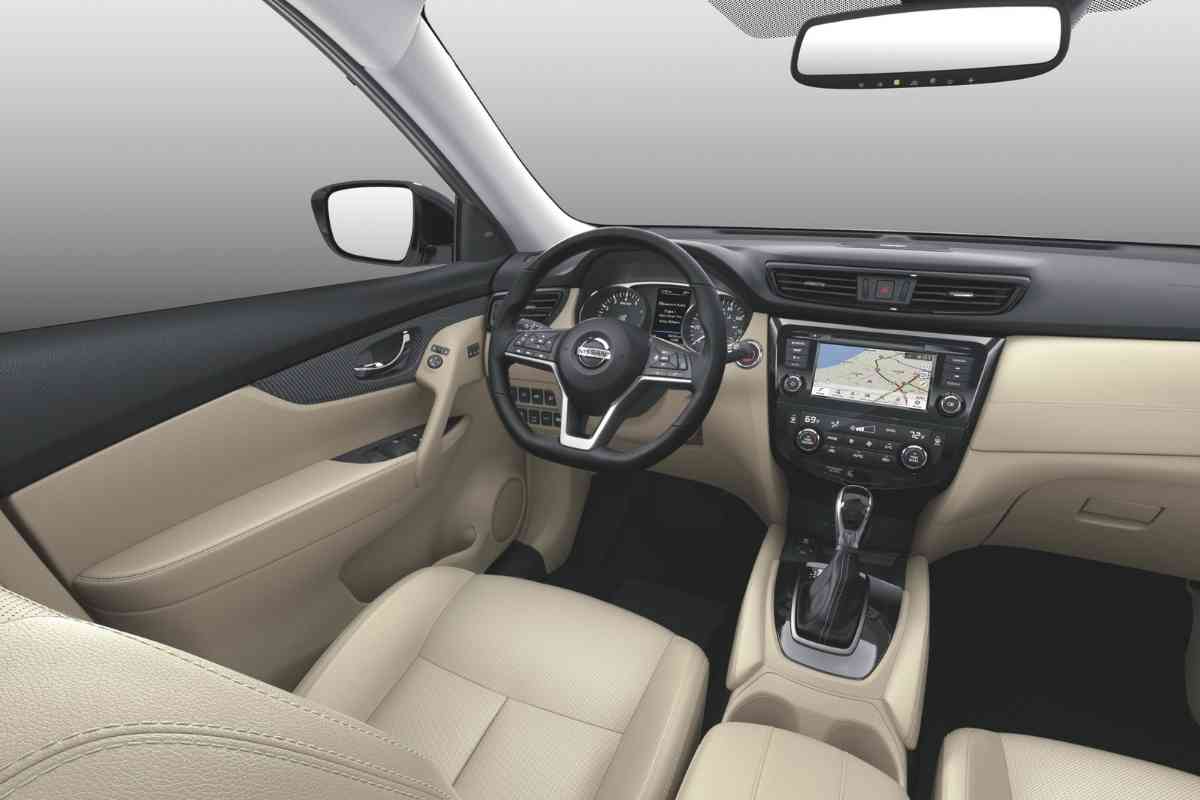 Engine Size
When comparing car size, let's not skip over the engine. The engine makes the car run, and its size can affect your driving experience.
Despite the fact that the Murano has the biggest engine, both cars win in this scenario.
A Murano comes with a standard 3.5-liter V-6 engine, while the Rogue's engine is a 1.5-liter three-cylinder one.
The engine in the Nissan Rogue features more efficiency due to its 201 horsepower and 30 mpg city/37 mpg highway. The Murano's rating here is 20 mpg city/28 mpg highway.
However, horsepower goes to the Murano. Its large and powerful engine has 260-hp at 6,000 rpm. The Rogue's horsepower rating stands at 201-hp at 5,600 rpm.
Why Does Engine Size Matter in a Car?
The size of your engine will determine how fast you can go on the freeway, for example. If you buy a car with a smaller engine and try to go above 70 mph, your RPMs will be high.
If you purchase a vehicle with a larger engine, you can go faster at lower RPMs.
If you mostly do highway driving, then go for a car with a larger engine.
On the flip side, if you use your car for city driving and don't go on the freeway as much, a smaller engine will do just fine.
A Nissan Rogue's engine is fine for drivers who will be using their vehicle on the freeway since its engine allows for faster speeds and agility.
With that said, some reviews mention that it accelerates slowly.
The Nissan Murano's engine is best for drivers who need the more powerful capability in their everyday driving. The robust engine does not take away from the quiet cabin when driving.
Regardless of engine power or size, both SUVs have a towing capacity of 1,500 lbs.
So when comparing cars, let's not forget to look under the hood to get a better grasp on how they will operate.
Pricing
It's no surprise that the size of the Murano extends into its pricing. If you decide to purchase a Rogue, it can set you back about $26,000-$37,980.
On the other hand, a Murano will cost you $32,910 to $46,160.
Other Factors to Consider
There are other factors to consider when choosing which vehicle to buy between the Nissan Rogue vs Murano.
Both cars have an overall five-star rating in safety. Another consideration is where you live and what you drive in your area.
If you live in an area with many rough roads, the ride quality should be at the top of your list when considering these two cars.
This factor could make the Nissan Rogue a better choice because it has a stiffer suspension than the Murano, which gives the driver more control during bumps and turns.
Both cars have similar features such as Bluetooth, backup camera, etc. that are more expensive add-ons on most vehicles.
I am a fan of all-wheel drive, but I know some people prefer front-wheel drive. Both cars have either type of driving option.
Final Thoughts
The Murano is slightly larger than a Rogue in several aspects.
The cargo is not much larger than a Rogue, but passengers have better interior space by cubic feet and wheelbase.
If you are looking for a more powerful vehicle with handling capabilities, then the Murano may be right for you.
However, the Rogue certainly wins with agility and fuel economy thanks to the smaller engine. Sometimes less is more!
Driving experience should also be considered when choosing between the Nissan Rogue vs Murano.
The Nissan Rogue tends to be more fun to drive because it has sharper steering and a stiffer suspension.
Some people prefer smaller cars for easy handling, but a larger cargo comes in handy for travel. Whatever Nissan you choose, think about the features listed to see what is right for you.