8 Canvas Jeep Seat Covers For The Jeep Wrangler
Jeep Wranglers are a great vehicle for swapping, customizing, and upgrading. If you are wanting to change your car seats, but are reluctant to burn a hole in your wallet to do so, what are some good alternatives? What are some recommended canvas seat colors for your Jeep Wrangler?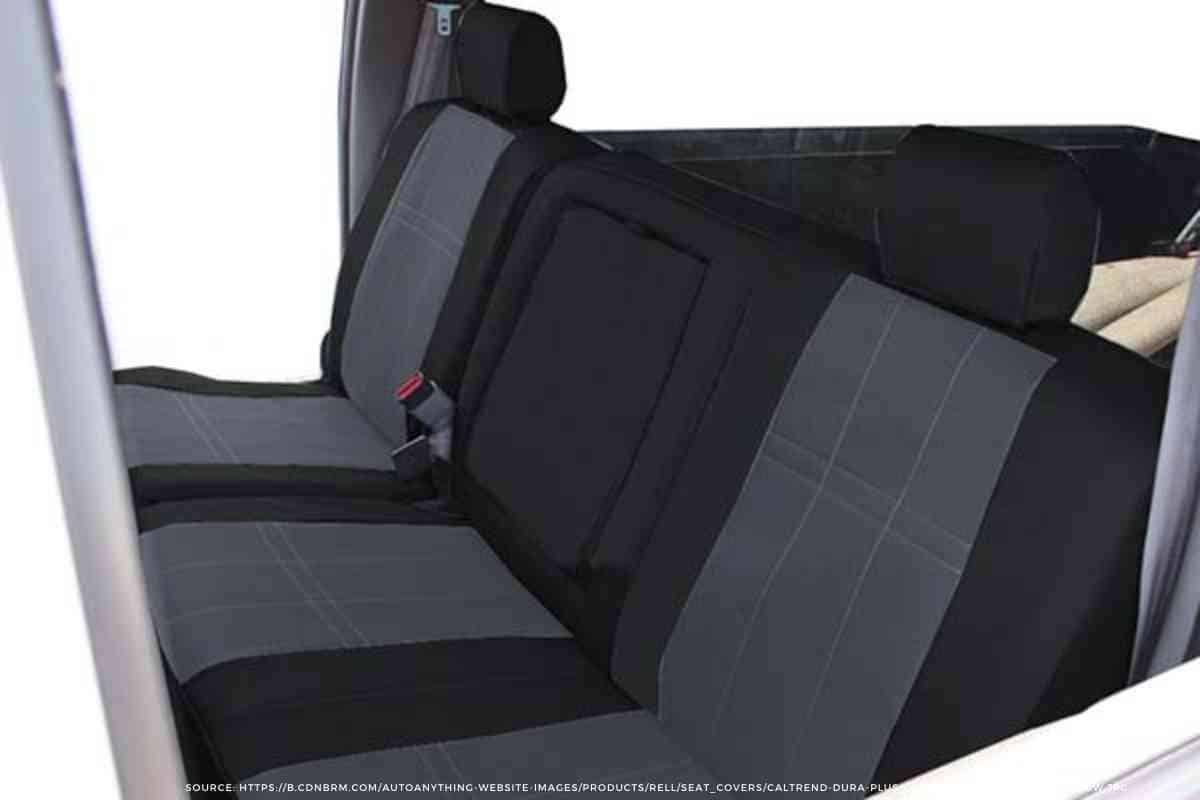 Table of Contents
What's the best seat cover for a Jeep Wrangler?
The best seat covers for Jeep Wranglers are:
Carhartt Covercraft Seat Cover
CalTrend Dura-Plus Canvas Seat Cover
Smittybilt GEAR Custom Fit Seat Cover
Aries Seat Defender Canvas Seat Cover
Cabela's TrailGear Bucket Seat Cover
Smittybilt Neoprene Seat Cover
Escape Gear Jeep Wrangler Seat Cover
TecStyle Custom Fit Front and Rear Cloth Seat Cover
Continue reading below to find out 8 of the best-rated canvas seat covers for the Jeep Wrangler.
1. Carhartt Covercraft Seat Cover
Stylish and durable, the Carhartt Covercraft Seat Cover was one of the top-rated canvas seats for the Jeep Wrangler. It comes with a 3 Year Warranty and is sold by the row. This seat cover is designed for more than just daily use, but for hunting, painting, pets, spills, and moisture.
Verified buyers confirmed that these seat covers have a waterproof coating and fit very easily to their seats. Out of the 1,159 recommendations, 1,037 recommended this seat cover set.
Jeep owners also recommended this set. It also was the highest-rated seat cover on autoanything.com. There, the customers had Jeeps ranging from 1998 to 2020. They confirmed that these sets are high quality and fit well, regardless of the decade. It is the common consensus that Covercraft makes the best canvas car seat covers. This product is $209.99 per seat cover.
2. CalTrend Dura-Plus Canvas Seat Cover
Made from high-quality CORDURA fabric, CalTrend's Dura-Plus Canvas Seat Cover is perfect for customers who are on a long-term road trip or hunting vacation. The CORDURA fabric is UV treated to prevent fading and tears. The UV treatment also prevents moisture buildup or damage.
The back of the seat has built-in map pockets and extra padding for places where the body comes in contact with the passenger or driver. Like the Carhartt Covercraft Seat Cover, no tools or hooks are required for installation. These seats also focus on dog owners as their demographic and highly recommend this product for people with young puppies or children.
3. Smittybilt GEAR Custom Fit Seat Cover
The Smittybilt GEAR Custom Fit Seat Cover is perfect for Jeep Wrangler owners who love off-roading and camping. This seat cover set has built-in storage containers, and the 5661001 edition perfectly fits the 07-19 Wrangler JK. Additionally, if any parts are broken, Smittybilt will send a new part free of charge since they are not sold separately.
The GEAR Custom Fit Seat Cover has multiple styles, from their cheapest cover at $103.99 per seat and $285.99 at their most expensive. They are all easily built for the Jeep Wrangler and have military-grade pouches. For a customer that is serious about their seat covers, Smittybily is a great resource.
4. Aries Seat Defender Canvas Seat Cover
Aries Seat Defender Covers are easily found and lower in price. Many are sold on Amazon from the brand Oasis Auto, making this a quick and easy option for the broke college student. Prices range from $27 to $87 at their most expensive.
The Aries Seat Defender is a versatile option for any car owner and has ratings of 4.5 out of 5 stars. The seat cover comes waterproof and in the colors brown or black. Customers use this car seat as a protectant from surfing gear, work equipment, pets, and even messy children. There is no equipment required for installation.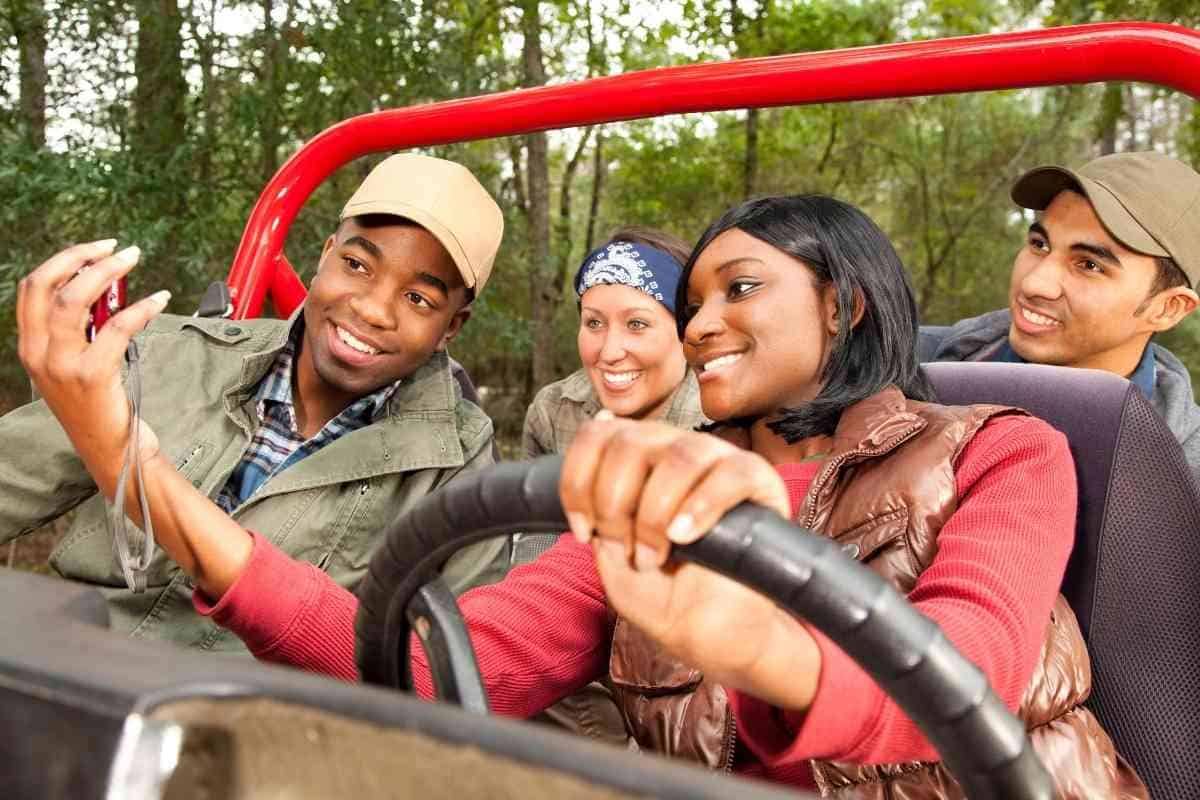 5. Cabela's TrailGear Bucket Seat Cover
Cabela's is one brand that was mentioned as Jeep Wrangler compatible. This product is the cheapest on this list but is high quality. The Cabela's TrailGear Bucket Seat Cover has 4.3 out of 5 stars in reviews.
Customers say that this product is easy to fit on and the built-in storage is really helpful. Customers also pointed out that there is extra padding at points of contact and the seat heater can be felt through the cover easily.
6. Smittybilt Neoprene Seat Cover
Another Smittybilt favorite, the Neoprene Front and Rear Seat Covers are water resistant, durable, machine washable, and fit all 2007 to 2018 Jeep Wrangler JK Models as it is designed specifically for these cars. Priced at $186.48, this product comes with seat covers for the front and the back (4 canvas seat covers). This product is a happy medium between expense and quality.
There are over 100 reviews and the seat covers have a rating of 4.4 out of 5 stars. Customers noted they are a little harder to install, but once they are on, it gets the job done all while looking high quality. These seats are a good price for the number of covers provided, name brand, and quality.
7. Escape Gear Jeep Wrangler Seat Cover
Escape Gear is a great option for customers looking for a more specific fit for their vehicle. This website lets you put in the details of your vehicle personally and choose the number of seats and fabric type.
Escape Gear has either traditional 100% cotton canvases, available in khaki and grey, or tough polycotton canvas, available in charcoal. These fabrics are uniquely made by Escape Gear themselves.
Unlike the other canvas car seat covers listed here, this product does require more time for assembly because of the number of seat covers. This company is from Cape Town, South Africa, so returns are a little tricky. A single seat costs $221 to $416 when more are added to the cart.
8. TecStyle Custom Fit Front and Rear Cloth Seat Cover
At $209.99, the TechStyle Custom Fit cloth seat cover for the Jeep Wrangler is at the same price point as Carharrt but comes with 4 seats as compared to just one seat for Carharrt's Covercraft seat cover.
Like all these covers, no tools are required for installation and best-fit Jeep Wranglers from 2014 to 2018. TechStyle also has covers for headrests and is meant to be tight fitting. This product is not machine washable but is best for hand drying. It has a limited one-year warranty.
There are so many options to choose from, all with varying prices that can fit your budget. So whether you are adventurous and need seat protectors for the interior of your Jeep, or you like the style, there are seat covers for you.
Depending on your adventures, you may decide one fabric will work better than another, such as more water-resistant or waterproof styles. That is great information to use to help you decide which of these seat covers you should get.