Jeep Trackhawk: A Good Daily Driver?
This post may contain affiliate links. As an Amazon affiliate, I earn from qualifying purchases.
Those looking to invest in a large, sturdy vehicle for their daily driver may have turned their attention to the Jeep Trackhawk. This vehicle can withstand harsh weather and stay functioning well for tens of thousands of miles, so it's no wonder some people are fans of it.
Due to its weather resistance and good life expectancy, many people love the Jeep Trackhawk as their daily driver. However, the Jeep Trackhawk is not fuel-efficient and has several reported issues like occasional engine stalling and electrical problems.
If you're considering purchasing a Jeep Trackhawk as your daily driver, let's look at how well it runs and common issues you might want to look out for.
Is the Jeep Trackhawk Good for Daily Driving?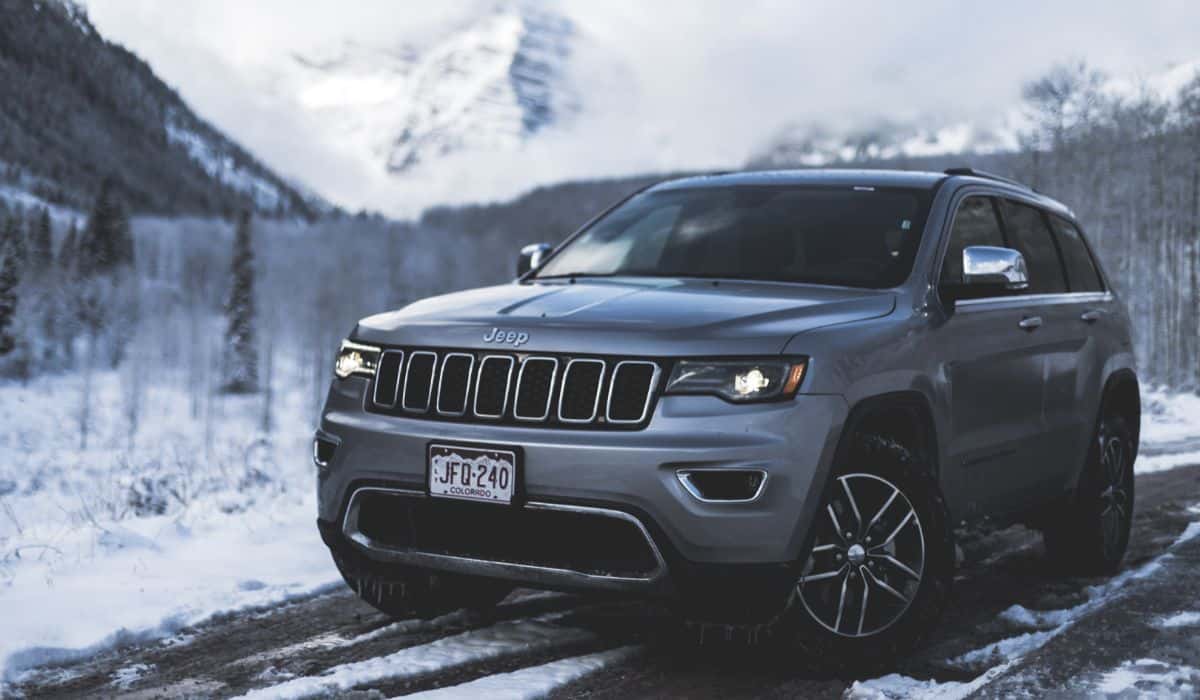 Many Jeep Trackhawk owners have reported that the vehicle is suitable for daily driving. It's comfortable, faster than many might expect for a jeep, and has a decent life expectancy, making it suitable for driving to work, running errands, and wherever else someone might need to go daily.
It can also withstand most weather, so for those living in places that might endure high winds, harsh storms, and cold winters, the Jeep Trackhawk will be able to persevere without issue. For this reason, many people looking for a reliable daily driver have chosen to go with the Jeep Trackhawk.
How Many Miles Does a Jeep Trackhawk Last?
It's difficult to say precisely how long the Jeep Trackhawk will last, as many factors will influence this.
Daily driving, for example, will cause less wear and tear on the vehicle than off-roading; some vehicle owners are more conscious about maintenance than others. Therefore, taking care of the car will mean it lasts for many more miles.
Owners have reported as many as 40,000 miles, with their vehicle still going strong and only needing typical maintenance such as oil changes. And it can last up to 320 miles before needing more gas.
How Fuel-Efficient is a Jeep Trackhawk?
One significant disadvantage of the Jeep Trackhawk is it isn't particularly fuel-efficient, and competitors tend to be better. In addition, the government report suggested this isn't a particularly environmentally friendly vehicle, with competitors coming in at 3-5 mpg better.
This also means you'll be spending a lot on fuel, which can be a problem, especially when gas prices are high. And those who are conscious about how much energy they're expending may want to look elsewhere.
Common Problems With a Jeep Trackhawk
If you buy a Jeep Trackhawk, it's also important to be aware of common problems owners encounter. While these don't happen to every Trackhawk, they have been reported multiple times, especially in slightly older models of the vehicle.
Stalling Engine
It's been reported by many Jeep Trackhawk drivers that the engine will often stall. When this happens for no reason in the middle of busy traffic, it can be a real safety hazard. This problem has been reported across various models, and drivers are still encountering the issue.
Transmission issues were also reported, leading to the stalling engine. They could also cause jerky gear changes, random shifts from driving to park mode, and other inconveniences. These range from annoyances to severe hazards, depending on the situation.
Airbag Failure
While airbag failure is a common problem with many vehicles, it's still not ideal, as airbags are often life-saving features. Unfortunately, they have failed to deploy many times in the Jeep Trackhawk, leading to multiple reports and safety concerns from drivers.
Electrical Issues
Electrical issues have also been noted with the vehicle after a couple of years, with the display becoming difficult to control. Drivers have reported the menu changing as if someone is touching the screen when they aren't, as well as issues with the radio and the connectivity options like Bluetooth.
Many of these issues have been worked on recently but were most commonly reported in 2017-2020. That means it's best to avoid the Jeep Trackhawk from these years and instead invest in a more recent version if you purchase the vehicle.
To Conclude
Overall, it's a good daily driver, and the manufacturer seems to be working on the issues. However, it's essential to keep an eye out for the problems and be aware of them when making a purchase, as well as investing in one of the latest models where the reports of issues are much scarcer.
Sales of this model have dwindled since the problem years as more and more people have become aware of the issues and have chosen to avoid the Jeep Trackhawk altogether.