Will A Lift Kit Void Your Subaru Warranty?
This post may contain affiliate links. As an Amazon affiliate, I earn from qualifying purchases.
If you enjoy going on adventures with your Subaru, installing a lift kit can add several inches to your vehicle, making it easier to off-road and navigate rough terrains. Additionally, it will improve your car's overall performance and appearance. But will installing a lift kit void your Subaru warranty?
Lifting your Subaru won't void your warranty on its own. However, if you have an issue and it's clear that your aftermarket modification was related, your warranty claim may be denied. It's always best to check with your dealer before proceeding with any major modifications.
Now that you've got a general idea, let's take a closer look at what it'll cost to lift your Subaru, different lift kit options, and how it can affect your vehicle's warranty.
Does Lifting a Subaru Void the Warranty?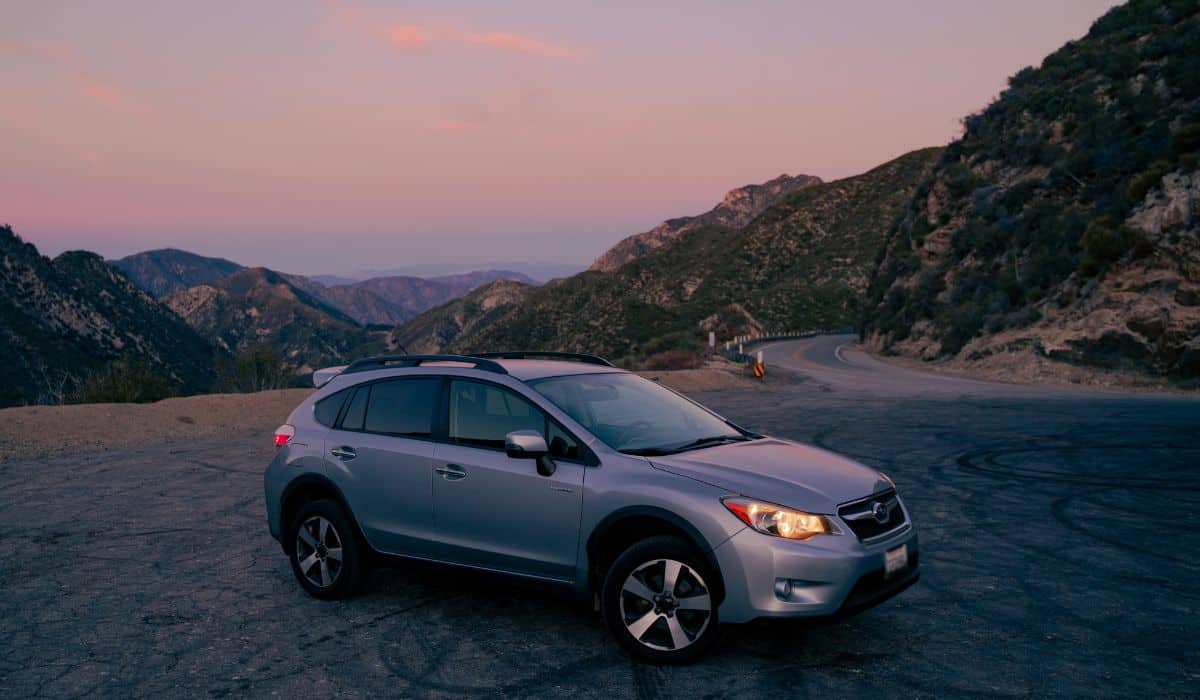 Lifting your Subaru won't void your warranty. However, it may cause related warranty claims to be denied.
It's best to get familiar with your local dealer and their policies. Talk with the service writers or even the service manager, as they may be able to help guide you on the right path as you kick off the process of lifting your car.
How Much Does Lifting a Subaru Cost?
The price of installing lift kits on your Subaru can vary greatly. Basic strut spacer lift kits start at a bare minimum of $250. Wheel and tire upgrades may cost you an extra $350-$1,200.
You also have to factor in installation. If you're planning on taking your Subaru into the shop for the lift kit installation, you're looking to part with $500-$800 for the labor alone.
While you can install the lifts independently, experts recommend that a professional do the installation. Most lift installs may need an alignment as well, so be sure to ask if they've included it in the final price when you get quoted.
The following are some of the best companies you can trust to fit your budget and lifting needs, whether you own a Forester, Outback, Crosstrek, Impreza, or Legacy:
Primitive Racing Lift Kits
The crew over at Primitive Racing has designed a superb lift kit that fits almost all Subarus out there. Rather than just a simple strut spacer, they've put together one of the most functional hardware collections to support off-roading.
It's common to hear people complain that the rear of their car sags when they load it after a lift kit installation, or that the car's handling becomes terrible. The good thing about lift kits from Primitive Racing is that they're designed to eliminate such issues and set your Subaru up for the best possible performance.
They have several options you can choose from. They're all affordable, and most will come with brake line extensions, subframe spacers, and even sway bar link spacers. Their kits also help reduce the fast wear that comes with lifting Subarus.
ReadyLift SST Lift Kits
ReadyLift has been making lift kits for all kinds of trucks for well over a decade, and now they've gotten into designing excellent options for SUV and crossover owners. Their kits are affordable for anyone looking to get that added off-road capability without necessarily spending a fortune.
If you're looking for an economical, easy-to-install lift kit, ReadyLift has got you covered. Typically, their lift kits go for less than $400, and if you have some DIY skills under your sleeve, you can install them in under a day right in your driveway.
People who've had the experience of conducting business with ReadyLift have only had good things to say about them. They've mentioned that their customer service is impressive and responsive to questions. They're also swift to solve any issues that arise during installation.
ReadyLift backs its products with a powertrain warranty, insisting that they cover any damage to your car's engine or transmission caused by lifting. This means that you can rest easy knowing that the lift kit won't cause unnecessary stress to your motor.
Anderson Design and Fabrication
Located in Oregon, ADF is at the heart of a growing community of Subaru drivers who want more out of their cars. The company is always doing its best to listen to the community's needs. They have something that fits your Subaru, regardless of what you require.
They offer ready-to-go lift kits and custom build kits for customers who want something specially made to suit their needs.
ADF's reputation for designing and building some of the best lift kits on the market makes them a force to reckon with in the lift kit production industry.
They're usually among the first to come up with a solution when a new need develops among off-road drivers. People also praise their kits for their excellent craftsmanship and high-quality build material.
Rough Country Lift Kit
Rough Country offers one of the best prices for a lift kit with two inches of lift for around $250. That's almost unheard of! They're a great option for anyone who wants to get that additional lift without breaking the bank.
The company produces off-road accessories mainly for trucks and Jeeps. Lucky for Subaru owners, they also develop kits geared toward newer Subaru models.
People have raised concerns over the quality of some of their items, but there has also been positive feedback about their lifts. Their lift kits are basic and easy to install. Moreover, they offer a lifetime warranty.
Subtle Solutions Lift Kits
Founded in 2008, Subtle Solutions is another great option offering clean, top-quality lift kits to the growing Subaru community. They produce kits for 1st and 2nd generation Crosstreks, with choices of all types, including springs, spacers, or an entire kit with everything you may need.
What Will Void Your Subaru Warranty?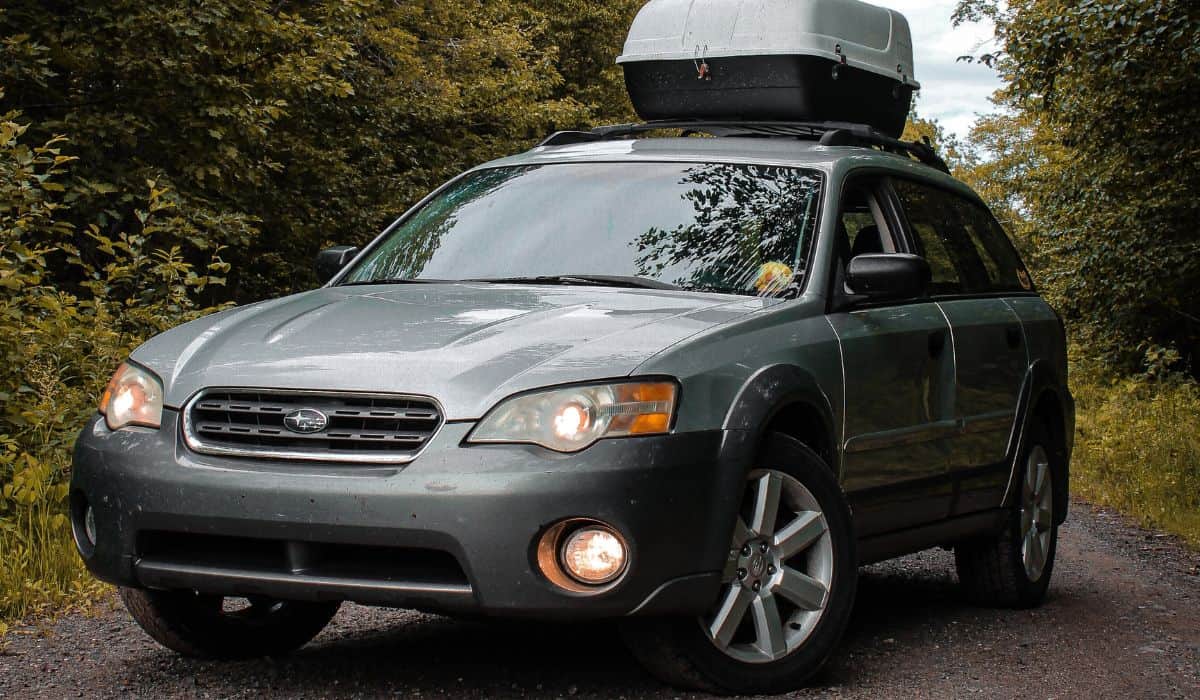 Misuse or abuse of your Subaru that leads to damage will void your warranty. Some of the ways your Subaru can sustain damage or be deemed misused are:
Driving recklessly (street racing or doing donuts)
Neglecting regular maintenance like oil changes or tire rotations
Installation of aftermarket parts, even if they're legal mods or installation of parts by anyone other than an authorized Subaru technician
Subaru's basic warranty lasts 36 months or 36,000 miles. You must refrain from damaging or abusing your vehicle over this period to avoid voiding your warranty. It's also wise to protect your car with an appropriate insurance plan.