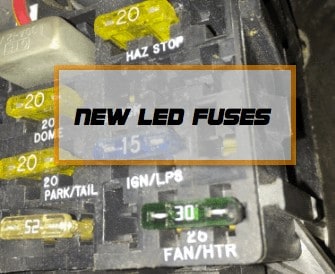 I've been watching these new LED fuses for several months on Amazon. They finally went on sale the other day so I added them to my shopping cart.
The benefit of these fuses is they have a LED light inside of them. This way, if a fuse blows, it will light up. Simply look under the dash and you will know if you have a bad fuse. This way you don't have to spend time pulling fuses to see if they are bad. Pretty cool idea (IMO).
Here are a few pictures:
Notice I pulled the blue box to make it easier to access the fuses for removal and installation. I tried to work around it at first, but it made it too cumbersome.
If you found this tip helpful, please help us out by using on of our links to make your purchase through Amazon. It doesn't cost you anything, but it does give us credit! Thanks for your help!
or us this link to check prices: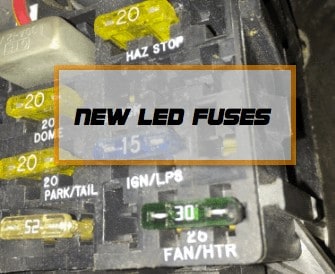 Keywords: LED Fuses, Jeep Grand Wagoneer, #Wagoneer, #JeepLife, #Jeep, LED, Fuse