Is The Nissan Murano Reliable? Answered & Explained!
If you are looking to purchase a Nissan Murano, you may be probably asking yourself, is the Nissan Murano reliable? Is the Nissan Murano a reliable vehicle? Can you get value for your money when you purchase the Murano? Is the Nissan Murano affordable to maintain?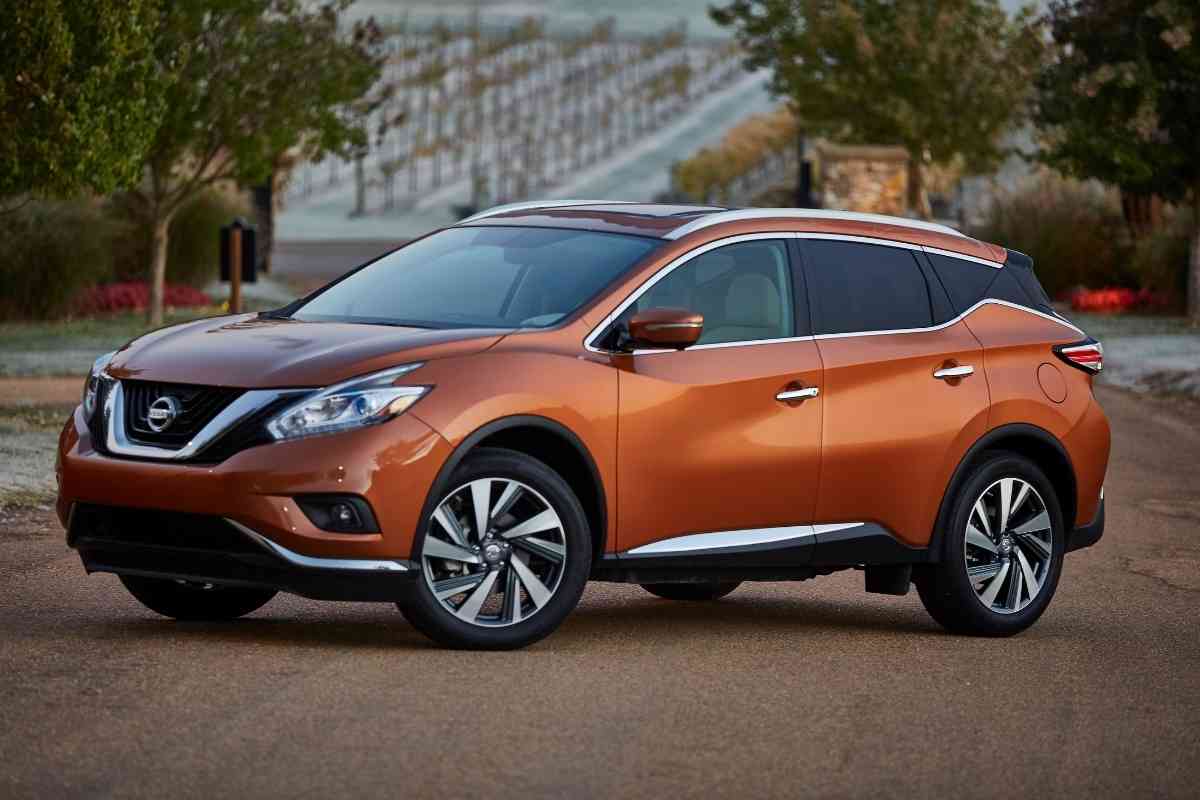 Table of Contents
How reliable is the Nissan Murano?
The Nissan Murano is one of the most reliable crossover SUVs. It boasts an outstanding reliability score of 3.5 out of 5 from RepairPal. J.D power also gives the Murano an outstanding reliability score of over 80 out of 100. Consumer Reports also gives the Murano a decent reliability score.
In this article, we will take a closer look at the reliability of the Nissan Murano. So, if you have plans of buying this compact SUV but you are unsure whether it's reliable or not, then all the answers are right here.
Nissan Murano Reliability
Nissan has been producing the Murano for close to 20 years. Since the first model was unveiled in 2002, Nissan has only redesigned this vehicle thrice. It's also one of Nissan's best-selling vehicles. Also, the Murano is one of the most popular crossover SUVs.
However, the popularity of a vehicle doesn't translate to reliability. And this begs the question, is Nissan Murano reliable? In this article, we will take a closer look at the reliability of the Nissan Murano.
How Reliable is the Nissan Murano?
The Murano is a great commuting vehicle. It comes with numerous advanced features, which you won't commonly find within this price range. But the question is, is the Nissan Murano a reliable vehicle?
Well, the Murano has earned decent reliability ratings and scores over the years, according to various rating companies and agencies. According to RepairPal, the Murano has an average reliability rating of approximately 3.5 out of 5. At the same time, Consumer Reports gave the 2019 Nissan Murano an overall reliability rating of 4 out of 5.
As much as the Murano may not be the most reliable Nissan SUV, it makes up for that with a couple of advanced features and technologies combined with top-notch practicality and usability.
But overall, its reliability rating is above average. Therefore, you can expect to get value for your money when you buy this Nissan crossover SUV, regardless of whether you opt for the newer versions or older generations.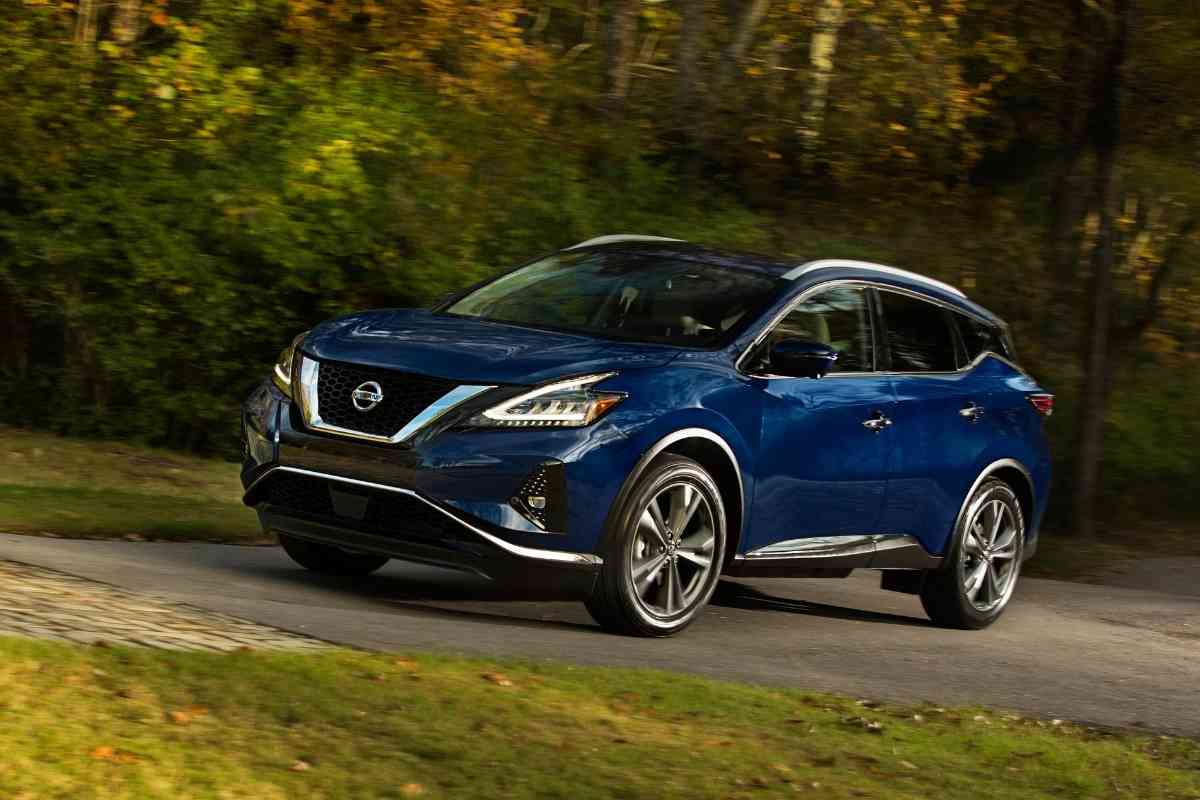 Best and Worst Years for the Murano
Every vehicle out there has its best and worst years, in terms of reliability. And this is also the case with the Nissan Murano. So, what are the best and worst years for the Nissan Murano?
The best years for the Murano are 2006, 2013, 2016, 2019, and 2020. According to buyer reviews, Muranos in those years has experienced the least number of issues. Also, they have higher reliability ratings.
The worst years for the Murano are 2004, 2005, 2009, 2010, and 2015. These Muranos have recorded quite a high number of customer complaints. Therefore, if you are looking to buy a Nissan Murano, you should avoid these models.
How Many Miles to Expect from a Murano?
According to the extensive research that we've conducted, we have determined the Nissan Murano can deliver approximately 200,000 miles. In fact, it can even clock a higher mileage with the right care and maintenance.
On average, drivers in the U.S drive approximately 200,000 miles per year. Therefore, if the Nissan Murano can deliver around 200,000 miles in its lifetime, this means you can expect around 13 years of solid service from your Murano.
However, as is the case with any other vehicle, the total mileage you can expect from your Murano will depend on various factors like your driving habits, use, and maintenance.
For example, if you are the type of driver that loves exploring off-road terrains, then it's likely your Murano will wear out faster, compared to a driver who only sticks to paved roads.
At the same time, if you fail to take your Murano for regular service as indicated in its manual, it will out faster, compared to a driver that sticks to the recommended service schedule.
With that in mind, if you want to extract maximum service from your Nissan Murano, you need to ensure you perform regular maintenance, handle it with care and avoid rugged terrains, whenever possible.
How Long Before Your Murano Rusts
Like other vehicles, the Nissan Murano is also prone to rusting. But, how long before your vehicle rusts? Based on our research, most of the rusting problems have been reported at higher mileage. But, we've also come across some reports of drivers noticing at lower mileage, especially in the 2016 and 2017 models.
The parts of the Murano that are more prone to rust include the frame and the undercarriage. Frame rust has been mainly reported in the 2003, 2005, 2006, 2007 and 2009. Most frame-rust related issues have been reported in the 2007 model year while the 2004 model has the most undercarriage rust problems.
Rust can considerably shorten your Murano's life span. Fortunately, there are a couple of measures, which you can take to minimize or avoid rust. They include, taking your vehicle for regular washes, parking it in a garage as well as keeping its interior dry.
Ceramic coating can also help to keep your Murano rust-proof for several years. But, the process can be quite costly. You can also opt for rust-proofing sprays. They are equally effective in preventing rusting and they are available at affordable prices. Besides, you can do the spraying yourself.
Is the Murano Expensive to Maintain
According to RepairPal, the annual repair and maintenance cost of a Nissan Murano is approximately $507. Assuming an average ownership of five years, you can expect to spend around $25,000 on repair and maintenance for the Murano.
However, the annual maintenance and repair cost will vary from one Murano to the other depending on the vehicle's mileage, age, handling, as well as the location it's being operated.
On the other hand, the annual repair and maintenance cost of other crossover SUVs is around $521 while the overall for all the other vehicle models is $652. As you can see, it will be cheaper to maintain your Nissan Murano, compared to other vehicles.
Most Common Problems with the Nissan Murano
Without a doubt, the Nissan Murano is a highly reliable vehicle. But like other vehicles, it has also experienced some issues along the way. And some of these issues have been most widely reported in certain years. Let's take a closer look at some of the most commonly reported problems with the Nissan Murano.
Failing Engine Mounts
Some drivers of certain Nissan Murano models have reported problems with their engine mounts. With this issue, the engine will be moving freely in the vehicle, causing abnormal noises and unusual vibrations, as well as engine damage.
Also, considering the vehicle's engine has not been properly secured, its movements could also damage nearby parts and components like radiator hoses and fan belts, thus affecting the Murano's overall performance, safety and reliability.
Failing engine mounts have been reported in some Nissan Murano models released between 2003 and 2015. If you happen to encounter some of the symptoms that we've highlighted here with your Murano, you should take your vehicle to a competent mechanic right away.
Damaged Seat Adjuster Assembly
Damaged seat adjuster assemblies are yet another problem that has been reported by some Murano drivers. According to drivers who have encountered this issue, the seats in their Murano tend to become difficult to adjust.
Some have also reported hearing squeaking sounds and other similar noises coming from their seats, caused by the damaged assembly. Besides making the seats difficult to adjust, the damaged seat assemblies will also make the seats unstable, resulting in an uncomfortable ride.
This issue is mainly prevalent in some Murano models released between 2003 and 2007 as well as 2009, 2010 and 2016 models. So, if your Murano falls within any of these years and you've noticed signs similar to those we've mentioned here, you may be dealing with damaged seat adjuster assemblies.
Transmission Problems
Apart from brake problems, transmission issues have also been widely reported with the 2009 Nissan Murano. Drivers who experienced this issue reported difficulty accelerating from a complete stop and jerking, among other problems.
Such signs are a strong indicator that a vehicle's transmission system has a problem. And if these issues are not attended to on time, they may cause complete transmission failure.
Drivers of the 2004 model year have also reported transmission failure. According to these reports, the Murano's transmission systems begin misbehaving as it approaches 160,000 miles.
Brake Problems
Most people in the car community consider the 2009 Murano as the worse model year. And this can be attributed to the severity of the issues experienced with this model year and the huge repair costs.
The most common issues reported with the 2009 Murano all involve key brake components like the anti-lock braking system (ABS) controller, the master cylinder and brake pedals. A considerable number of people who bought the 2009 Murano complained that their brakes would go soft suddenly.
Some drivers managed to remedy this problem by replacing the vehicle's ABS actuator while others managed to solve it by replacing the master cylinder and brake pads.
In 2019, this manufacturer recalled approximately 86,000 2009 Muranos, to fix a potentially faulty component in the vehicle's ABS. And this can explain why such a huge number of the 2009 Muranos were experiencing this issue.
Problems with Certain Interior Accessories
Issues with interior accessories have also been reported in some models of the Murano, especially the 2004 year model. Some drivers have reported that their vehicle's sun visor fell off or broke off while on the road. Other issues reported with the Nissan Murano 2004 interior accessories include stuck power locks, broken seat frames, as well as stereo malfunction.
Broken Door Handle
A significant number of drivers have complained that the door handle of their 2004 Murano broke off easily. And most of them were forced to purchase a door handle replacement since the broken one could no longer work smoothly – even after being fixed.
How to Extend the Life of your Nissan Murano
Overall, the Nissan Murano is a reliable car and affordable one to maintain. However, there are certain measures that you can take to keep your maintenance costs down without sacrificing the longevity of your vehicle.
These measures include keeping up to date with your vehicle's scheduled maintenance, performing regular fluid level checks and topping them up accordingly, checking the tire pressure regularly and ensuring your tires have optimal tire pressure at all times.
Also, maintaining good driving habits, such as avoiding hard braking, driving smoothly and observing controlled acceleration can also help to keep your maintenance costs low and extend the life of your Murano.