Offroad First Aid Kit: Essential Safety Items To Carry Offroad
This post may contain affiliate links. As an Amazon affiliate, I earn from qualifying purchases.
What would you do if there was a medical emergency on the off-road trail? Would you be prepared? Let's talk first aid kits for off-road use.
Having an off-road vehicle is a great way to embrace a sense of adventure. You have so many more options for what you can do in the outdoors when you have a dependable, robust, highly capable vehicle, after all!
However, you'll probably also find that you're venturing further afield than you usually would—and that means you need to be prepared for a wider variety of situations, including injuries and safety concerns.
There are plenty of prepared first aid kits available for sale, but the truth of the matter is that many are incomplete, or simply don't have specific items you might want if you have an off-road emergency.
It's best to DIY and make your own custom first aid kit that will cover the situations you think you might specifically have to deal with—or purchase a prepared kit and add additional items that you might require.
First Things First: A Sturdy Container
The very first thing you need to look at when you're preparing your own off-road first aid kit is the case you'll carry it in. There are a few things you'll want to consider when choosing this case:
Size
Size is important for a very basic reason: you need to be able to fit all of your required items in there. Initially, you might want to wait on pulling the trigger on your container purchase until you've determined exactly what you want to include.
However, it's a good place to start browsing, as you can find some brands and types of containers that appeal to you and this might later influence your decisions on what first aid equipment you want to put it in.
Sturdiness
This should be an obvious factor, but you wouldn't believe how many people put time and effort into choosing high quality first aid supplies yet put them in a substandard case.
This can lead to supplies being crushed, lost, or water damaged—thus not available when you need them the most.
Even something as simple as what the clasps on the case are made from can end up being problematic.
Cheap plastic and rubber can degrade, leading to your supplies spilling out or getting wet; cheap metal clasps can rust, costing you precious minutes during a serious emergency.
Look for reliable clasps that you'll be able to depend upon. Certain types of plastic and stainless steel are ideal.
Another factor is whether or not the case is waterproof. Even if it has a reliable closing and opening mechanism, you don't want a case that might leak. Many good cases on the market have an O-ring lid that keeps water out.
Finally, look for a case that won't be easily crushed. An otherwise robust case could be crushed in an accident, damaging your first aid supplies.
Other Design Features
There are some other design features you may want to contemplate when purchasing your case, like:
Visibility If you're off road in the dark, the last thing you want your case to be is difficult to find. Bright colors like yellow and hunter orange, or even white, are a good way to make sure that your first aid kit is accessible. Also, the kit should be clearly marked as an emergency kit. While you'll know it's where you keep your medical supplies and other safety equipment, you may not be conscious or able to indicate that to a passenger or a good Samaritan. Some cases are already marked as such, but if that's not the case, buy some high quality reflective stickers that you can use to mark it.
Padding Depending on what you plan to put in your kit, you may need to consider padding inside. There are cases that come with foam padding, but you can also purchase customizable foam for your first aid kit.
Portability An emergency may not happen in the immediate vicinity of your vehicle, so make sure that the case you choose is easy to carry to another site—not too awkward, preferably with a good handle or strap for convenience.
Storability Consider where you'd like to store the case in your vehicle, and make sure that the shape and size are convenient for this area. The storage area should, of course, be one that's easy to get to.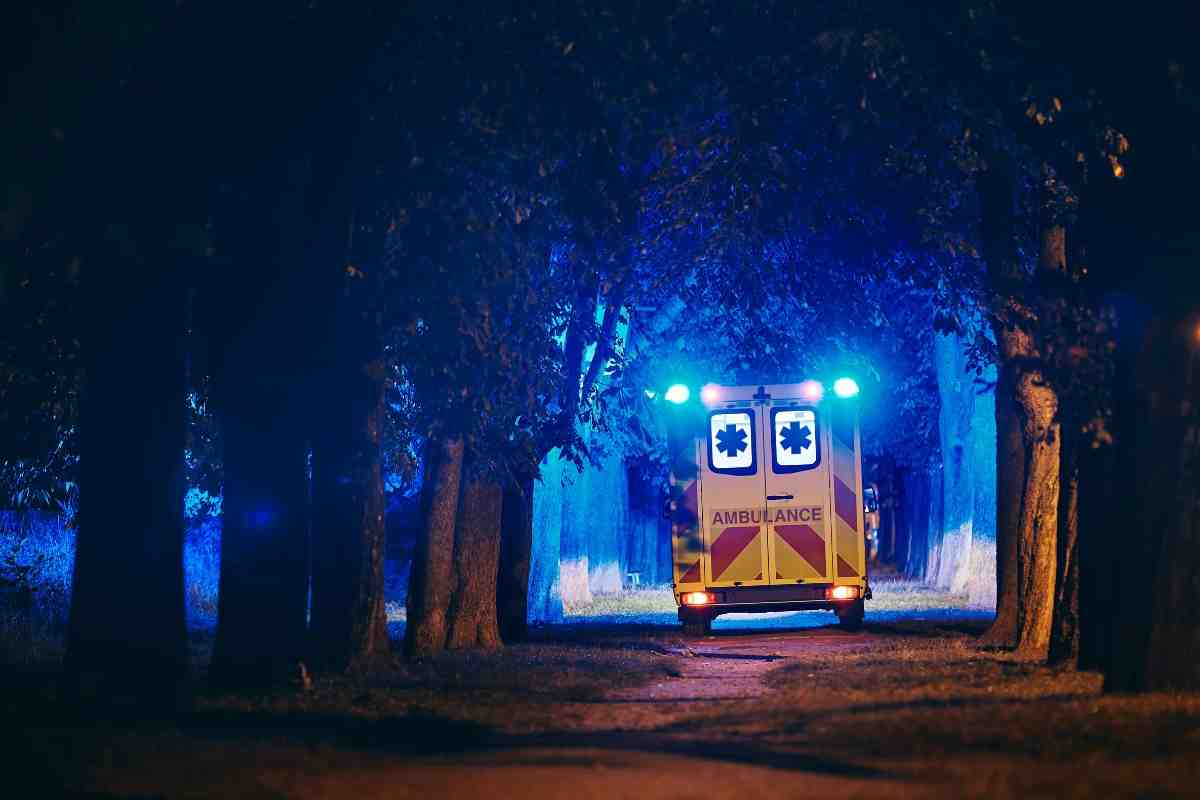 Contents of Your Emergency First Aid Kit
A quick note: generally speaking, you'll only need a few of each item that you choose to put in your first aid kit.
That means you may want to consider organizing the interior by using Ziploc bags, or similar—there's no need to take up space with a whole box of bandaids, when you will probably only need a selection including a few of various sizes.
Bandages and Wound Dressings
Speaking of bandaids, you'll want to have these, of course. But there are some other wound dressings and related items you should include. For example:
Gauze pads in steral wrappings
Fingertip and knuckle bandages
Elastic wraps ("ACE") bandages
Medical tape
Over the Counter Medications
Over the counter medications are another great thing to include. Some of the ones we recommend for every first aid kit are:
Pain killers and anti-inflammatory medications, like acetaminophen, ibuprofen, and naproxen sodium
Antihistamine medications, like diphenhydramine and loratadine
Cold and sinus medications, like phenylephrine
Medications for stomach ailments, like bismuth subsalicylate (for stomach upset), anti-diarrheal medications, and antacids
Because it can be somewhat risky from a legal perspective to repackage medications, not to mention that it might reduce their efficacy if they aren't property packaged, it's a good idea to buy single-serving packages of the above.
Also, consider the medical needs specific to you and those you typically travel with. You may need back ups of certain medications that you take regularly, for example.
Antiseptics and Topical Medications
You'll also need to have a variety of antiseptics and other topical items, for example:
Antibiotic cream
Hand sanitizer
Alcohol wipes
Cleansing towelettes
Pain relieving topicals, like burn relief gel
Itch relieving topicals, like hydrocortisone and lidocaine creams and sprays
Antihistamine topicals
Eye drops, both lubricating and anti-allergy
Insect repellent
Sunscreen
Other Items
In addition to the supplies listed above, there are a number of other things you can put in your kit that can be invaluable during an emergency, including:
Tweezers (both a needle nosed and broad head pair)
Duct tape
Trauma sheers
Latex/nitrile gloves
A safe, folding razor
A pair of scissors
Matches
A torch lighter for a (nearly) windproof flame
Several feet of cord or rope, with a high tensile strength. Paracord is a good choice.
Flashlights and batteries (a headlamp is a good option as well)
Permanent marker
Pad of paper
Utility knife
Flares
The usefulness of some of the items here might not be immediately apparent.
For example, a permanent marker can be an excellent way to take notes, or leave a message behind if you are forced to leave your vehicle to move to a safer location. It can also be used to monitor the swelling of an injury, or the size of a rash or other skin irritation.
A regular lighter is great to have with you, but a torch lighter can be much more reliable during different weather conditions. Matches are good to have on hand simply because they're very small, very light, and provide a back-up.
And while many people consider flashlights a necessity for their emergency kit, a headlamp can be extremely useful, especially if you're in an emergency situation alone, or if your passengers can't help with a task. That's because it's a hands-free light source.
Other Safety and Emergency Supplies
In addition to carrying a good, all-purpose first aid kit, there are some other items you might want to have in your off-road vehicle that might not necessarily fit within the kit.
These include plenty of supplies to easily change and/or repair a flat tire on your own, as well as gear for different weather conditions (an emergency blanket, a poncho for rain, etc.).
A portable jump kit can be a real life saver if your battery is dead, as can a portable air compressor—in fact, you can often get these as part of a multi-use emergency pack.
Don't forget your phone charger, either—and consider carrying a backup battery pack and back up charging cords for it as well. Sometimes your best bet for surviving an emergency is being able to communicate with the outside world.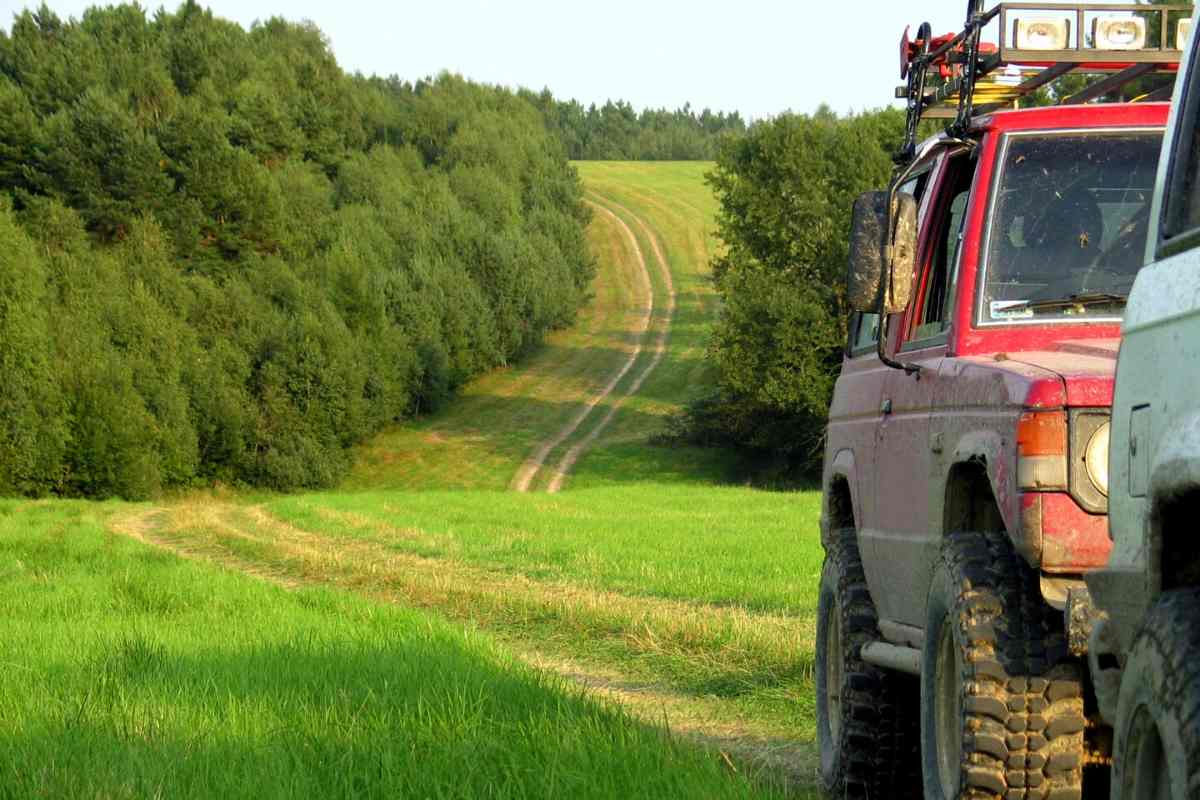 A map, and a compass, can also be good to have on hand if you are going to an unfamiliar area. While many people have become reliant on GPS, these services (and the electricity to power them) can be unreliable in remote areas.
Conclusion
This is not, of course, a comprehensive list of items. Before you finalize your kit, sit and brainstorm about the places you usually go and the types of emergency situations you might encounter off-road.
Doing so will help you determine what else you should include in your kit.