Picking Out The Jeep Grand Wagoneer
This post may contain affiliate links. As an Amazon affiliate, I earn from qualifying purchases.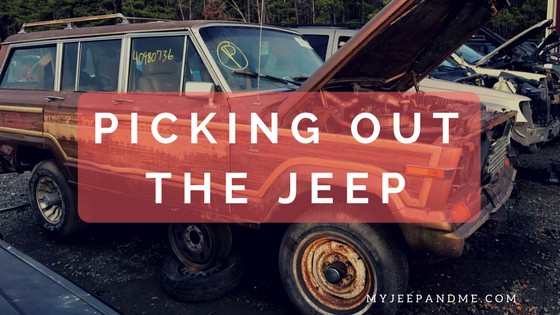 (Rusted out Jeep photo just for humor… clearly NOT the Grand Wagoneer for us.)
My wife and I discussed getting the Jeep Grand Wagoneer and decided to just go for it. We found a Jeep that was being redone, and we were really excited, but then we got cold feet and decided not to move forward, there were just too many unknowns.
Through this process I had seen an ad online with no photos and a simple description. Something about it just kept telling me to go look at it. Because we got cold feet about getting the other Jeep, I kept putting off going to see this one.
Since you are reading this, I obviously decided to go see it. I told myself that to have closure on the idea of not getting a Jeep and not checking the box on one of my bucket list items (owning a Jeep Grand Wagoneer), that I simply had to go see the Jeep.
Then I saw it and I knew I wanted to own it. It was exactly what I had always wanted in regards to color — blue exterior and tan interior. Then it only had 90k original miles and that helped seal the deal.
Needless to say, we bought the Jeep.
Here are a bunch of photos from the day I first saw the Jeep:
Keywords: Picking Out The Jeep Grand Wagoneer, #JEEP, #JeepGrandWagoneer, #Wagoneer