What Countries are Kias Made In?
Imagine yourself walking down the street and from a distance, you can see a shiny car coming toward you but you cannot tell the model. 
So you wait patiently, and then boom! You see the Kia logo at the front of the car as it passes you.
At that moment, maybe the car is one of your dream cars that you would want to see packed inside your garage in the future.
Then you begin to be curious asking yourself, where do these Kia car models come from?
Where do Kia Car models come from?
Kia is a South Korean company that has design centers in Europe, China, and the United States (California). They also have manufacturing plants in Korea and the U.S. (Georgia). If you own a Kia, it is likely from Korea, China, or the U.S.
A car brand that moved gradually from the bottom producing bicycles and rose to be a car manufacturer in 1972.
This only proves one thing, we can never cheat success.
Design Centers
Before a Kia vehicle is brought to life, it first originates from an idea by professional designers; by sketching the elements on paper before it is produced.
With Seoul as the headquarters, Kia has developed design centers in different countries, including the USA and China.
Some of the design centers are:
Kia design center in Europe- Germany(Frankfurt)
Kia development and research center- China(Shanghai)
Kia design center America- California(Irvine)
Manufacturing Plants
Just like any other car brand, Kia is made up of unique models depending on the design, features, and year of manufacture.
After designing, the vehicle can now be assembled to create the final masterpiece.
Models of Kia vehicles like Optima and Sorento are produced in different manufacturing plants among others, namely:
Kia Motors Manufacturing Georgia- Georgia(West Point)
Seosan Plant- Seosan
Kia Quang Nam Plant- Chu Lal
What to know about Kia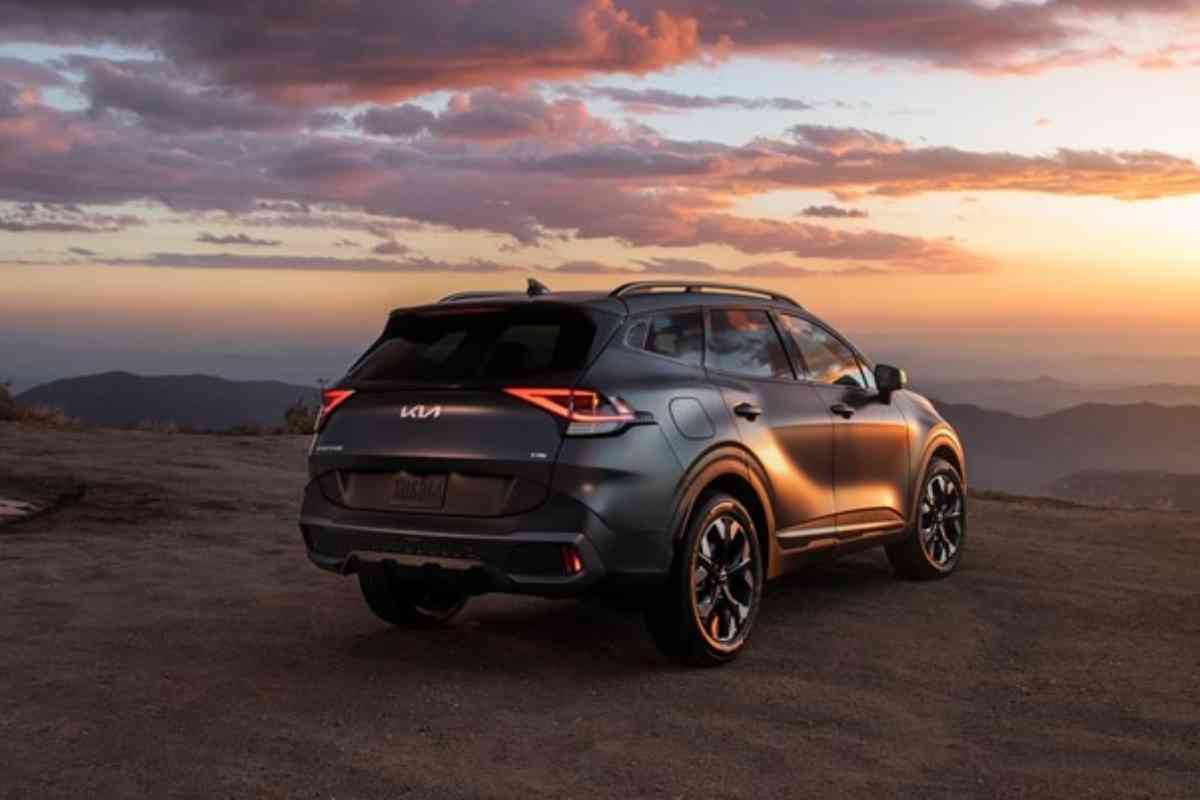 Kia, which is professionally referred to as Kia Corporation, is a global automobile producer based in South Korea, with Seoul as its headquarters.
Statistics prove that Kia is the second biggest producer of automobiles which comes closely after Hyundai Motor Company.
In 2019, Kia sky-rocketed its market and sold over 2 million cars worldwide.
As the saying goes, two heads are better than one.
Hyundai took a step further to own 33.80% of Kia's shares back in 2015 while, on the other hand, Kia now owns multiple of Hyundai's minority entities between 5%-46%.
Making it worth over $8 billion by then.
It is true; never underestimate the power of humble beginnings.
After the establishment of Kia in 1944, the company ventured into the automobile business by first producing motorcycles and bicycles.
With over 70 years of patience, progress, innovation, creativity, and hard work; Kia has grown and expanded its market worldwide hence now being ranked as a top-five car manufacturer in the world.
Currently, Kia has developed about 14 car manufacturing assemblies in several countries, producing a staggering 1.4 million automobiles annually.
Also, the cooperation has provided employment opportunities by hiring 40,000 employees with 3000 distributors in over 150 countries.
As we speak, Kia has achieved its maximum performance between 2020-2021 and generated a revenue of more than $60 billion.
South Korea is the home of Kia and the company has developed three main car assemblies, namely Kwangju, Sohari, and Hwasung.
These facilities work closely with research experts to push Kia to greater limits.
For example, Kia professional technicians are now focusing on the future by using technology to innovate hydrogen-fuelled automobiles; to stand out in the market full of top brands like Tesla.
Why you should own a Kia vehicle
Like any top car brand, such as Mercedes, Kia Corporation has unique design styles for producing its automobiles to suit and match each customer's needs.
The one advantage Kia car models have that other brands lack is that a client can purchase a new model with current features at a lower price than compared to its competitors.
Also, Kia has developed a wide variety of car models ranging from smaller vehicles to large SUVs with three seating rows.
If you have a large family, you are lucky to own a Kia SUV.
Due to the rise and upgrade in technology in the past decades, Kia has also expanded its shares to major in electric-structured vehicles and manufacturing fuel-efficient engines.
As a result, the company's mission has been to provide a modern, excellent, refined, and comfortable driving mood/experience to customers globally.
Reliability Overview of Kia
Before you purchase a new car from Kia, the main question you would ask yourself is "are Kia automobiles reliable?".
The answer is yes, they are! Indeed, user reviews confirm that Kia vehicles are not only reliable but also affordable.
Buying your first car is characterized by different factors you may consider like the speed limit, design, or size.
Whatever you need, take that first step with Kia automobiles.
In 2021, the Kia car industry received an award for the best non-luxury dependable achievement which knocked out other non-luxury brands in dependability level.
This became possible following positive customer reviews worldwide from Kia users who admit to trusting the company for their services.
The award became a booster to Kia company hence now recognized in the world-class market for top automobile car manufacturers.
Additionally, Kia vehicles have also scored high in repair ratings because all models are assembled with durable materials which last longer preventing regular repair cases.
The automobiles being available at affordable prices, the cost of repair is also reduced existing in pocket-friendly prices which is a necessity to customers.
Statistics prove that models like Sorento, Optima, Rio, and Forte have scored well in this class.
There is nothing more important in business than a company that protects the needs of its consumers.
Quality is always better than quantity.
Kia has strengthened the trust of customers by providing excellent warranty coverage for all car models.
It is important to make customers feel safe and free to contact the company whenever there is a problem.
That is where the warranty comes in. Varieties of them include:
5-year warranty for 60000 miles
10-year warranty for 100000 miles
When you are tempted to purchase the car of your dreams next time you walk into a car shop, try Kia automobiles and you will never regret that decision. Good luck!