What is the Best 4×4 Off-Roader?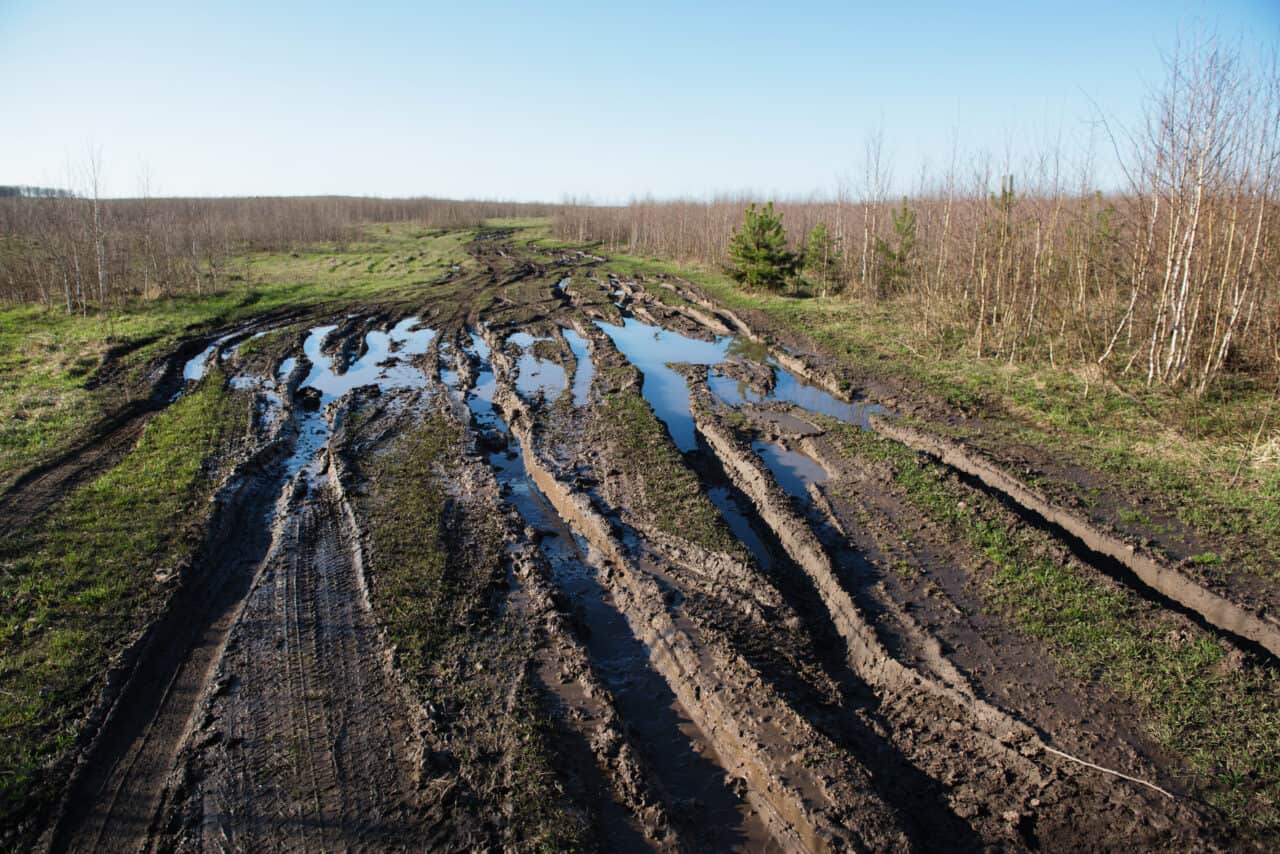 Off-road vehicles have so many great benefits, and there are so many different kinds to choose from. Whether you love trucks, SUVs, jeeps, or any other utility vehicle, there is an off-road vehicle for you. However, the budget can be another issue entirely. Sure, you can find any kind of vehicle to your liking, but if that vehicle is above your price range, then it will never be yours. Thankfully, there are options for any budget.
This article will dive into the best 4×4 off-road vehicles ranging from $75k to $25k. But wait, there's more! Even $25,000 can be a bit pricy for a vehicle, especially if this is your first off-roader and you are not sure where to start. We will also discuss the best bang for your buck vehicles ranging from $20k all the way down to less than $10k. By the end, you will be able to find a great 4×4, no matter how large or small your budget may be.
Under $75,000
First, we will start off with some higher priced vehicles.
2020 Ford Everest Titanium:
The 2020 Ford Everest Titanium sells at $73,990. This SUV is 5 meters long, and the cab sits 7 people. Let me say that again; it sits 7 people! This is a great vehicle to take the entire family up into the mountains or through the snow. The Ford Everest Titanium runs on diesel fuel and has a 2.0L turbo engine. The smaller engine helps this vehicle to be fuel-efficient, and on average it can go for 62 miles per 1.9 gallons of gas.
Included on the spec sheet are an 8.0-inch media touchscreen running Ford's 'Sync 3' system, incorporating 10-speaker audio, including Apple CarPlay/Android Auto integration and digital radio, as well as [satilite navigation] (with voice control and a traffic message channel).

Source
Aside from all of the tech and the good-looking leather trim throughout the inside of the vehicle, there is also a panoramic glass sunroof, and rain auto-sensing windshield wipers.
For the year and the price, the Ford Everest Titanium 2020 is top on our list of the best 4×4 off-road vehicles.
2020 Toyota Fortuner Crusade:
The 2020 Toyota Fortuner Crusade sells for $62,810. This Australian vehicle seats 7 people, has a 2.8L turbo engine with 8.6L/100km fuel efficiency. It takes diesel fuel. This sharp-looking ride comes with 18-inch alloy wheels, LED headlights plus daytime running lights, and even includes a power tailgate.
In particular, the diesel-only driveline is shared: a 2.8-liter four-cylinder turbo-diesel mated up to a six-speed automatic transmission. Outputs are the same: 130kW at 3400rpm and 450Nm at 1600–2400rpm. Claimed fuel consumption for this 2020 Toyota Fortuner is 8.6L/100km on the combined cycle, and the Fortuner also gets the manual burn switch for the diesel particulate filter.

Source
SUVs like the Toyota Fortuner are popular around the globe so that anyone anywhere can go on all sorts of adventures.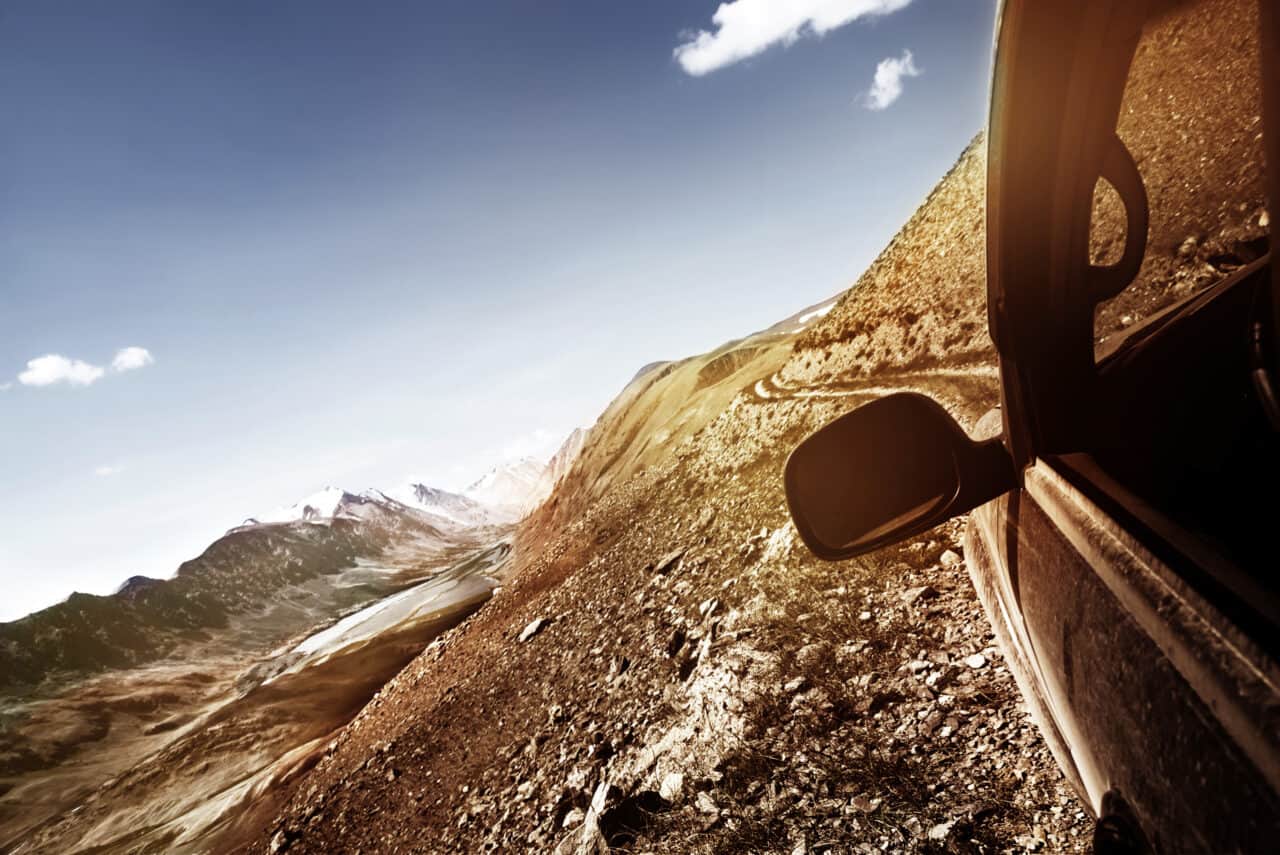 Under $50,000
2020 Haval H9 Ultra:
The 2020 Haval H9 Ultra sells for $31,400–$41,140. This SUV is about 4.8 meters long and has a 2.0-liter four-cylinder turbocharged petrol engine. This is another family-friendly vehicle, sitting 7 people, and is perfect for off-roading trips with your loved ones due to the large interior and ample legroom.
On average, the fuel consumption for this vehicle is 10.9 liters per 100 kilometers (or 2.9 gallons per 62 miles,) making it even more fuel-efficient than the Ford Everest.
It comes with auto emergency braking, lane departure warning, rear cross-traffic alert, blind-spot monitoring, and adaptive cruise control. The H9 scored four ANCAP stars when it was tested in 2015, before the introduction of the advanced safety equipment a few years ago.

Source
Some consumer complaints about this vehicle is its bumpy ride on streets, its lack of Apple Carplay or Android Auto, and that it is a pretty bulky SUV.
The Haval H9 Ultra is a great family vehicle for the price, especially for buying new.
2020 Toyota 4Runner:
The Toyota 4Runner sells for $36,120. This vehicle is 191 inches long, 76 inches wide, and 72 inches tall, and weighs 4,400. It can tow up to 5,000 pounds. In the city, the 4Runner gets 16 miles per gallon, and on the highway, it gets 19 miles per gallon. The 4.0 L V6 engine has 270 horsepower.
The 2020 Toyota 4Runner is a midsize SUV available in eight trim levels: SR5, SR5 Premium, Venture, TRD Off-Road, TRD Off-Road Premium, TRD Pro, Limited and Limited Nightshade. All come with a 4.0-liter V6 (270 horsepower, 278 lb-ft of torque) and five-speed automatic transmission. The SR5 and Limited trims are available with two-wheel drive and seating for up to seven passengers. The remaining trim levels are 4WD-only and seat five.

Source
Under $25,000
2020 Jeep Renegade Sport:
The 2020 Jeep Renegade Sport with 4WD sells for $23,875. This subcompact sport utility vehicle is 167 inches long, 74 inches wide, and 67 inches tall. This is the vehicle for you if you are purchasing a 4×4 to tow all of your fancy toys. The Jeep Renegade Sport has a towing capacity of 2,000 pounds and a 9-speed automatic transmission. The tank holds 12.7 gallons, and in the city, the Renegade gets 24 miles per gallon, and on the highway it gets 32 miles per gallon.
This vehicle comes with many nifty features, such as dual front temperature control, heated mirrors, and a post-collision safety system. The touch screen display has Apple CarPlay and Android Auto.
The available 1.3L Four-Cylinder Direct Injection Turbo engine lets you go the distance with up to 32 highway mpg, 177 horsepower, and 210 lb-ft of torque. It also has Engine Stop/Start Technology when mated to the nine-speed automatic transmission, which significantly maximizes the efficiency of this powerhouse.

Source
Consider the Jeep Renegade for your next off-road vehicle!
2010 Ford F-150
The 2010 Ford F-150 sells for $22,000. This pickup truck should be your first option for heavy-duty towing with a towing capacity of 11,300 pounds. Although its towing capacity is mighty, the F-150's MPG is not as great. In the city, it gets 15 miles per gallon, and on the highway, it gets 21 miles per gallon. The fuel tank holds 26 to 36 gallons of fuel. This truck has a 6.2 L V8 engine and 4 & 6-speed automatic transmission.
For more mainstream use, the F-150 continues to have much to offer, including a pleasant interior, a smooth ride and numerous body styles. There are a number of desirable features as well, such as a flat rear floor and expansive rear-seat room in crew cab models, deployable steps to ease access to the bed, Ford's Sync multimedia voice command system and the contractor-oriented lineup of "Work Solutions" options.

Source
Under $20,000
Now we will consider a few more inexpensive, but still great, vehicles.
2015 Nissan Xterra:
The 2015 Nissan Xterra sells at $19,349 and is a great SUV for towing for a smaller budget. It has a towing capacity of 5,000 pounds, which is plenty for all of your towing needs. In the city, this vehicle gets 16 miles per gallon and 22 miles per gallon on the highway, which is pretty good as far as off-road SUVs go, but not as great in comparison to other compact sport utility vehicles. As for the size, the Xterra is 179 inches long, 73 inches wide, and 75 inches tall, weighing 4,140 to 4,425 pounds.
The Xterra has a stiff ride, slow-to-respond steering, and a fair amount of body lean. However, unlike its crossover rivals, the Xterra's body-on-frame construction makes it more durable as an off-roader. The Pro-4X trim's off-road equipment makes the Xterra even more trail-ready. On the pavement, the Xterra makes a handy hauler with its 5,000-pound maximum towing capacity.

Source
While this is not the most perfect vehicle you could buy, it does do a lot for the price, and it has high reliabiliy ratings.
2019 Jeep Cherokee:
The 2019 Jeep Cherokee sells on average for $19,130. This compact sports utilities vehicle has a 9-speed shiftable automatic transmission with a 3.2 L V6 engine and 271 horsepower at 6500 rpm. The fuel tank holds 15.8 gallons of fuel and gets 23 miles per gallon in the city and 31 miles per gallon on the highway. It weighs 3,590 to 4,250 pounds.
Like most Jeeps, the Cherokee is an excellent off-roader. It also boasts roomy seating, user-friendly technology, and a high towing capacity for the class. However, its small cargo hold, below-average safety score, unimpressive fuel economy, and dull handling limit its appeal.

Source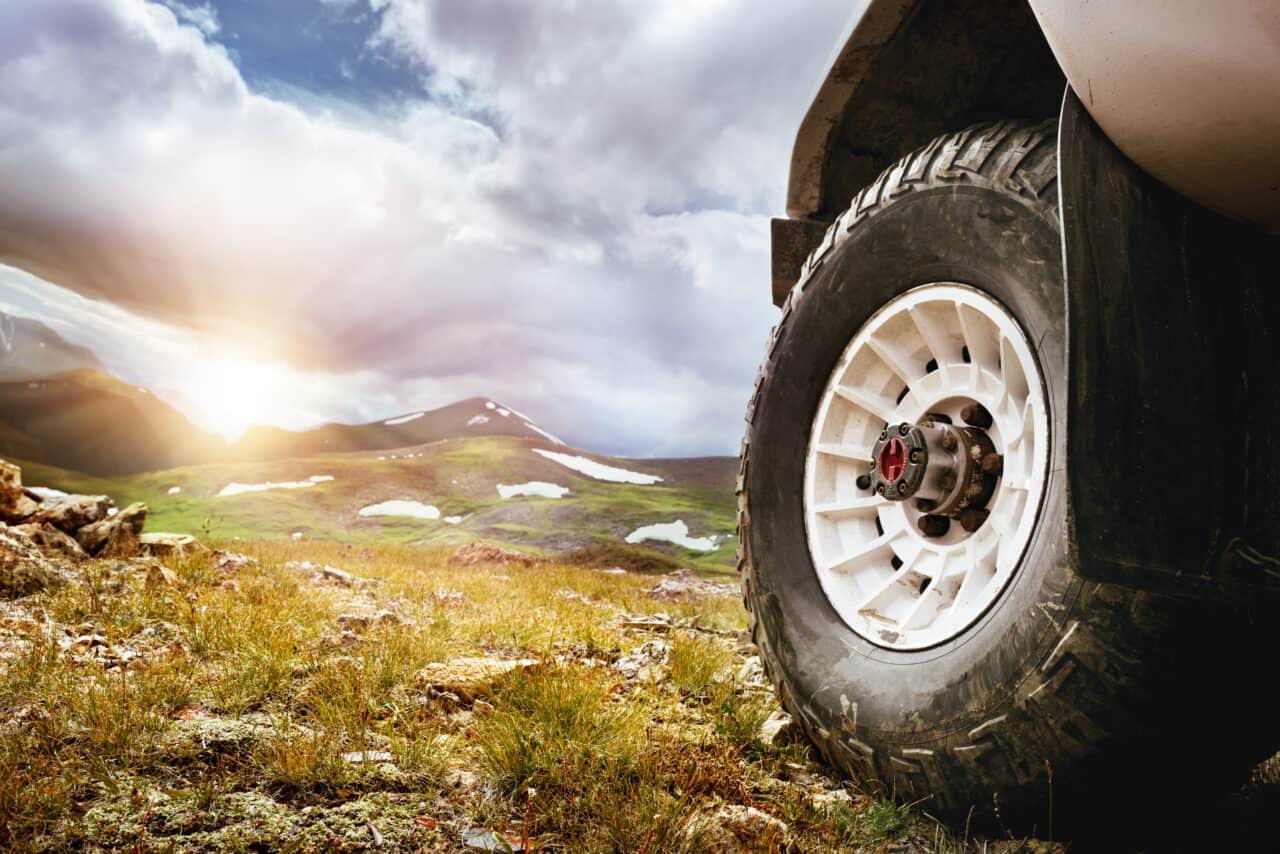 Under $15,000
2010 Nissan Pathfinder Value:
The 2010 Nissan Pathfinder Value is worth $11,093 and is great for off-roading. This vehicle sits 7 people, but it is not very roomy, and it is not recommended to be a family vehicle. It does better on dirt than on asphalt and has a high towing capacity of 7,000 pounds. In the city, it gets 15 miles per gallon, and on the highway, it gets 22 miles per gallon. The Pathfinder has a 5.6 L V8 engine and weighs 4,427 to 5,034 pounds.
It drives like the truck it is based on and gets the same kind of fuel economy. Shoppers who intend to take advantage of the Pathfinder's strengths will be happy with this SUV, but those who prefer a comfortable ride, a back seat that fits anyone larger than a child, or good fuel economy will be better served by a seven-seat crossover.

Source
The tank holds 21.1 gallons, and the Pathfinder has 266 horsepower at 5600 rpm. Some great features include dual zone front temperature control, adjustable pedals, and front and rear reading lights.
If you want a relatively cheap vehicle for strictly off-roading, then the 2010 Nissan Pathfinder is the best 4×4 for you. If you are looking for more of an everyday vehicle that can also go off-roading, then you should consider other options.
1995 Suzuki Samurai:
Another great 4×4 under $15,000 is the 1995 Suzuki Samurai. The Used 1995 Suzuki Samurai JL 2dr SUV 4WD can sell for $10,234. This compact SUV has a 1.3 L 4-cylinder engine with 66 horsepower. The fuel tank holds 10.6 gallons of fuel and gets 28 miles per gallon in the city and 29 miles per gallon on the highway. It is 135 inches long, 61 inches wide, and 65 inches tall.
Fitted with a 1.3 fuel injection engine, the Samurai was also the most powerfull of the "jeep" style Suzukis. Very similar in design to the traditional land-rover vehicles, but simplified – lighter, smaller and much more capable off-road (and on) than the series Land-rovers on which the designs were based.

Source
Under $10,000
1992 Jeep Wrangler
The 1992 Jeep Wrangler sells for $4,807. This inexpensive compact sports utility vehicle has a 4.0 L 6-cylinder engine and 3-speed automatic, 5-speed manual transmission. The tank holds 15 gallons, and the Wrangler gets 18 miles per gallon in the city and 20 miles per gallon on the highway. As far as horsepower, this vehicle has 123 at 180 horsepower at 5250 rpm.
Out of many reviews, customers just love their old Jeep Wranglers:
"Best jeep in the world, 1992 was a good year for jeep wranglers, 4WD is always awesome, has ran great for over 15 years, only problems it usually has is mufflers, but is easily fixed. Lets Go Mudding Now! Yeehaw!"

-Randy
The Wrangler is 153 inches long, 66 inches wide, and 72 inches tall, weighing 2,935 pounds. It has a lower towing capacity of 2,000 pounds, but it has character.
If you love older cars, working on cars, or just want something a little more simple than the fancy pants new vehicles on the market, then the 1992 Wrangler is the 4×4 for you.
2003 Honda Pilot
Another great vehicle under $10,000 is the 2003 Honda Pilot. This vehicle is worth $3,330, but you can often get your hands on a used one for even less. The Pilot has a 3.5 L V6 engine with 240 horsepower at 5400 rpm and a 5-speed automatic transmission. In the city, it gets 17 miles per gallon, and on the highway, it gets 22 miles per gallon. it can tow up to 4,500 pounds, which is pretty great for such an inexpensive vehicle. This SUV can fit 8 people, which is impressive for anything other than a van!
The four-door eight-passenger Pilot comes in two trim levels: LX and EX. As is typical of Honda offerings, nearly everything is standard equipment. This includes a heavy-duty climate control system with rear-seat vents and ducts; cruise control; power windows, doors and locks; a rear window defroster; and a CD player.

Source
No matter what your budget may be, there is a 4×4 off-roader that is right for you.