What is the Best Used Ford Truck to Buy?
This post may contain affiliate links. As an Amazon affiliate, I earn from qualifying purchases.
Choosing a car can be a daunting task.
You're probably swimming in reliability, price, functionality, lifespan, practicality, and everyone's personal opinion.
Choosing the make you want is one of the hardest parts.
If you've already gotten that far, and you want a Ford truck, this is the article for you.
What is the Best Used Ford Truck to Buy?
A Ford F150 from the years 2009 or 2012 is the best Ford truck to buy used. These trucks are the best because they are the most reliable according to annual reliability ratings and consumers. Reports have revealed that a Ford F150 from these years is not likely to give the owner trouble.
Keep reading to get the information you need to compare the potential models and years of Ford's trucks that could be a good fit for you.
There's never just one right answer.
Hopefully, you'll walk away from reading the following with an idea of what it is that you want for your future Ford truck.
Why the Ford F150 Model?
When you're looking for a used car, you should be looking for a car that's going to be as reliable as possible.
This means that the car you buy used must have been reliable before it was ever used.
Talked about below are some of the most reliable trucks that Ford has produced.
If you can get one of these models used, then your chances of it lasting a long time increase tremendously.
First of all, while the Ford F150 is generally a great truck, there are certain years to avoid. Do not buy a used Ford F150 from 2003, 2004, 2005, or 2013.
The models for the Ford F150 from the years listed above experienced frequent problems with their engine, as well as both leaks from both coolant and oil.
If you purchase a Ford truck from any of these years, you will likely spend hundreds of dollars every month.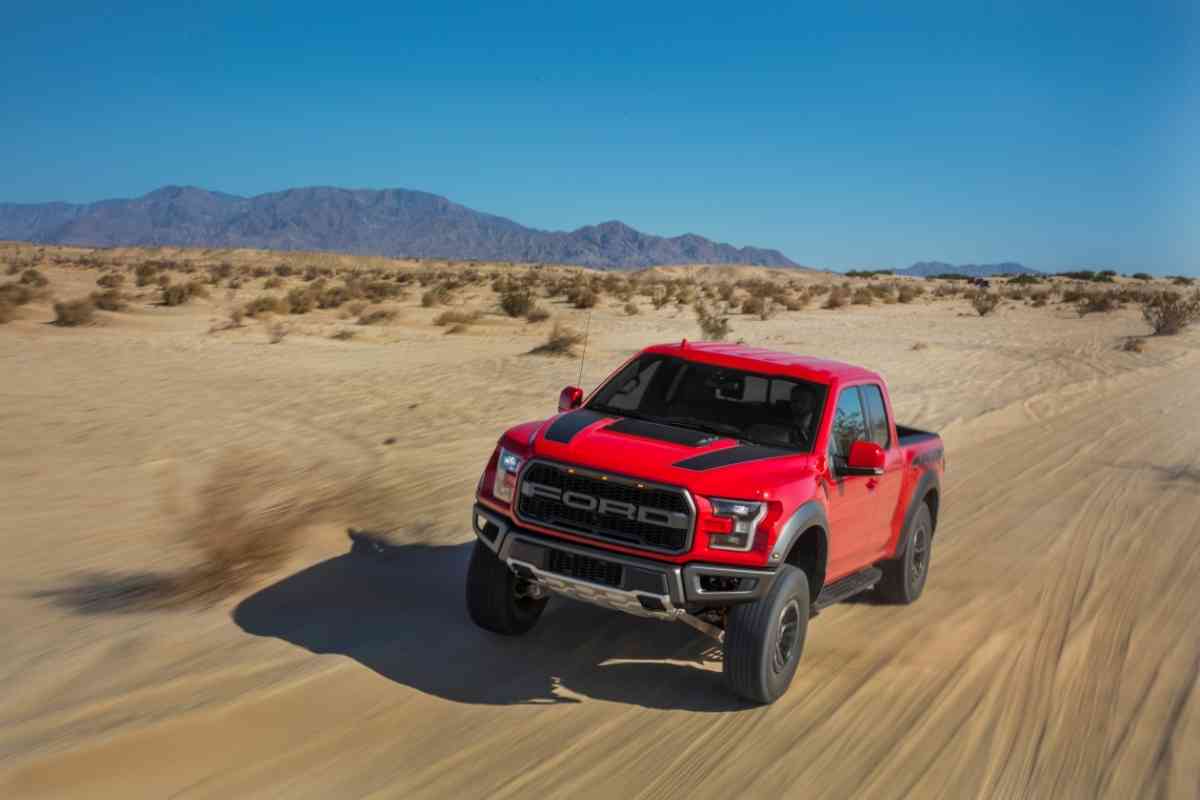 They are Safe and Practical
Out of all car manufacturers, Ford has one of the highest truck crash ratings, meaning that you are your vehicle will sustain little damage and your passengers will be safe in the event of a car crash.
The F150 is great for many different purposes and functions because it is incredibly versatile.
Ford's F150 model is extremely popular as a work truck.
A company will purchase multiple Ford F150 trucks because they know they'll get their money's worth and they last for up to 20 years.
American-Made Power
A V8 engine is one of the most powerful kinds of engines you can have in a truck.
The Ford F150 has a V8 engine. If you're looking for something large, strong, and durable, the F150 is for you.
The F150 is also American-made.
While American automobile production quality is increasing, vehicles manufactured outside of the US are generally of much higher quality.
However, it is not uncommon for Americans to insist on buying American-made trucks, and that's where a good amount of Ford's success comes from.
What are Other Good Used Ford Trucks?
Ford F250 Trucks
The Ford F250 is another reliable, successful Ford truck. It was ranked as the most reliable Ford truck in 2021.
Reliability and dependability are decided by consumer reports and yearly surveys.
If you're looking to purchase a Ford F250, then the 2012 model is a great option.
Any Ford F250 manufactured after 2017 is also a good bet.
Strictly avoid any models from 2008 to 2011 due to the high probability of engine failure.
Since the 2011 model, Ford has taken an effort to eliminate engine problems.
Over the past five years, the engine has been one of the least problematic areas for the Ford F250.
The only areas of concern for the Ford F250 over the past five years have been that the truck is difficult to handle and will begin to be shaky and difficult to handle around the 65,000-mile mark.
Ford Ranger
The Ford Ranger is a strong and reliable truck.
From 2009 to 2022, the car has great received reliability ratings and received few complaints.
With this truck, there are barely any "stay away from" years and models.
As long as the truck is from 2009 and up and you test drive it, then there should be nothing stopping you from getting a Ford Ranger.
Ford F350
The best years for the Ford F350 are 2013 to 2022 with the exception of 2017 and 2019.
The problems associated with those two cars are related to the engine or anything that is vital to driving, but avoiding them can help you avoid annoying issues.
The truck is strong and very reliable for many years.
If you find out about a common issue with any of the years, ask the owner about the problem before buying the truck.
Maybe they noticed it and got it fixed, or maybe it is still an issue with the truck that you will have to fix in the future.
When looking for a used Ford F350, make sure you review information specific to the year and model you are purchasing.
For instance, the biggest problem with the 2019 model is steering issues. On the 2017 model, there are some suspension problems.
These issues could be a one-time fix or a reoccurring issue.
To avoid owning a car with issues, do research and be knowledgeable about the truck.
Ford F450
The Ford F450 is one of the best-selling vehicles in America.
They are known for their durability and power.
This truck has a turbo diesel engine that gives it the strength it is known for.
Its great engine makes this truck reliable.
It can be taken on most terrains and the engine is guaranteed to help you get home safe.
The Ford F450 is also known for its powerful engine.
This engine gives the truck the strength to carry large amounts of weight and travel long distances.
This Ford model also has an extra-wide front axle that helps it turn tighter than previous Ford truck models.