What Is The Lowest Priced Kia SUV? [A Quick Guide!]
This post may contain affiliate links. As an Amazon affiliate, I earn from qualifying purchases.
Kia has revived itself in recent years by modernizing its vehicle range full of SUVs. While each SUV stands out in its class, what is the lowest priced SUV from Kia?
Vehicle prices, especially SUVs, are sky-rocketing due to the increase in their demand as they provide luxury and cargo space – the best of both worlds. So, it's only understandable to look for the lowest car price. Fortunately, Kia has introduced some of the world's best SUVs at reasonable prices.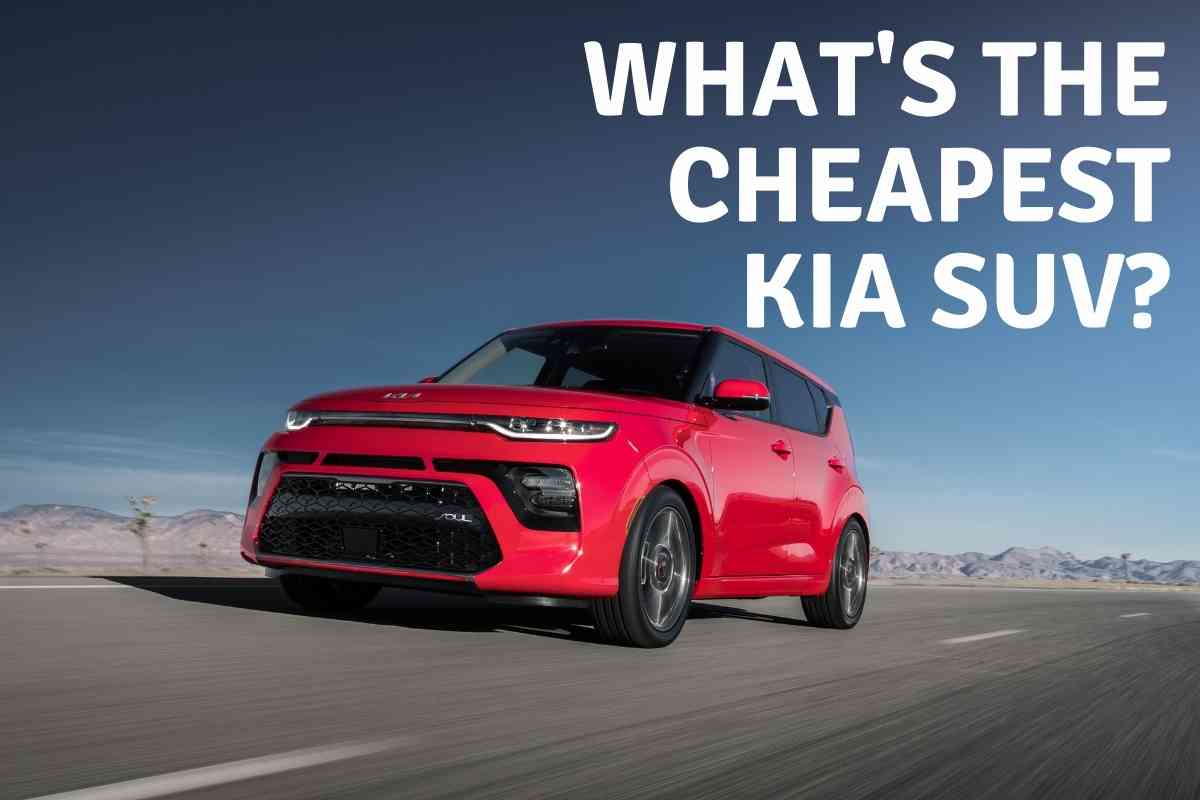 Table of Contents
What Is The Lowest Priced Kia SUV? 
The 2022 Kia Soul is the latest lowest-priced SUV from the manufacturers. This SUV has a starting MSRP of $19,290 with its LX trim, increasing as you build the vehicle with more features. The MSRP changes with the trim. The most expensive Kia Soul trim is the Turbo trim, with an MSRP of $27,890.
Don't worry about missing the top features if you consider buying this SUV. Despite being the cheapest of them all, this vehicle sits near the top with abundant space and a comfortable ride. This SUV is also loaded with advanced tech features that are easy to use. However, the low price takes away something from the car, which we discuss further in detail.
We are SUV experts, and, while we know some folks still wonder if Kia is reliable or not, Kia has been among our favorites since its rejuvenation. We have used our extensive knowledge of the car market to create this guide on the lowest price Kia SUV to help you with your decision.
2022 Kia Soul – The Lowest Price Kia SUV
What's New for 2022?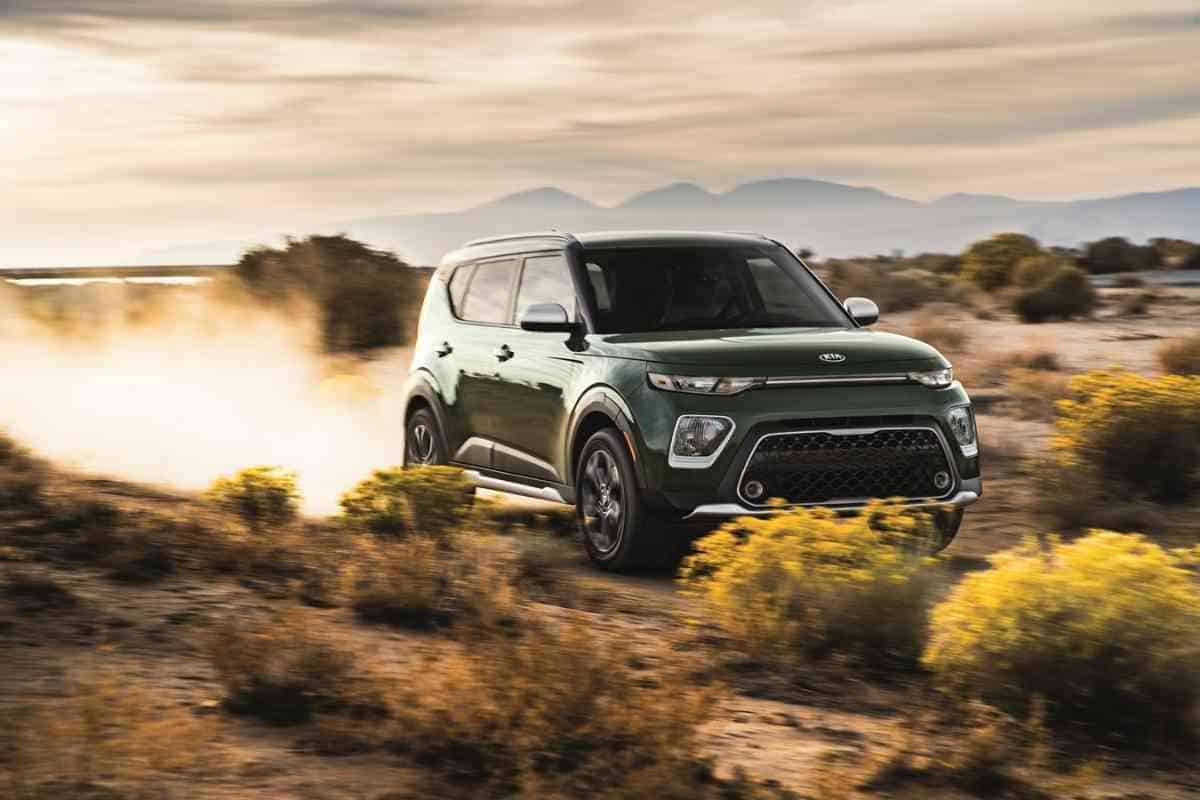 From 2021 to 2022, not much has changed for the Kia Soul. It still has the signature boxy look and a smaller size than other Kia SUVs.
The most notable new feature on the exterior is the new Kia emblem right in the middle of the hood.
Another major change for the 2022 model is that the Soul no longer comes with a manual transmission. However, not many are fans of manual transmission for an SUV, the ones who have to look to other SUVs of Kia or different makes.
You will get more features and differing specs as you go up in the trim ladder, but there are no significant updates in this year's Kia Soul.
Oh, and while many people think Hyundai and Kia are the same company, Hyundai actually is the parent company of Kia.
However, that doesn't mean they are the same. If you're wondering if Hyundai or Kia makes better SUVs, the answer may surprise you.
How Much Does the Kia Soul Cost?
The Kia Soul is the cheapest subcompact SUV with a well-known brand name available in today's market, with a starting MSRP of $19,290. However, the starting price rises with each of the five trims:
When considering a vehicle to buy, you should not only base your decision on the base price but also on the cost of owning, including maintenance, repair, fuel consumption, taxes, financing, and insurance.
The cost to own a 2022 Kia Soul for five years is $24,152.
This includes approximately $4,000 for maintenance, $525 for repairs, $8,468 for fuel, $1,692 for financing, and $1,516 for taxes. The insurance cost varies heavily depending on the coverage, deductible, type of insurance, etc.
However, the average insurance cost is valued at $3,958. This is the total amount of cash flow this SUV will cost you.
Moreover, you should also add the depreciation value since it will be the amount you won't get when selling the car. The five-year depreciation cost for the Kia Soul amounts to $8,331. After this, the true cost to own the 2022 Kia Soul rises to $28,490.
How Does it Perform?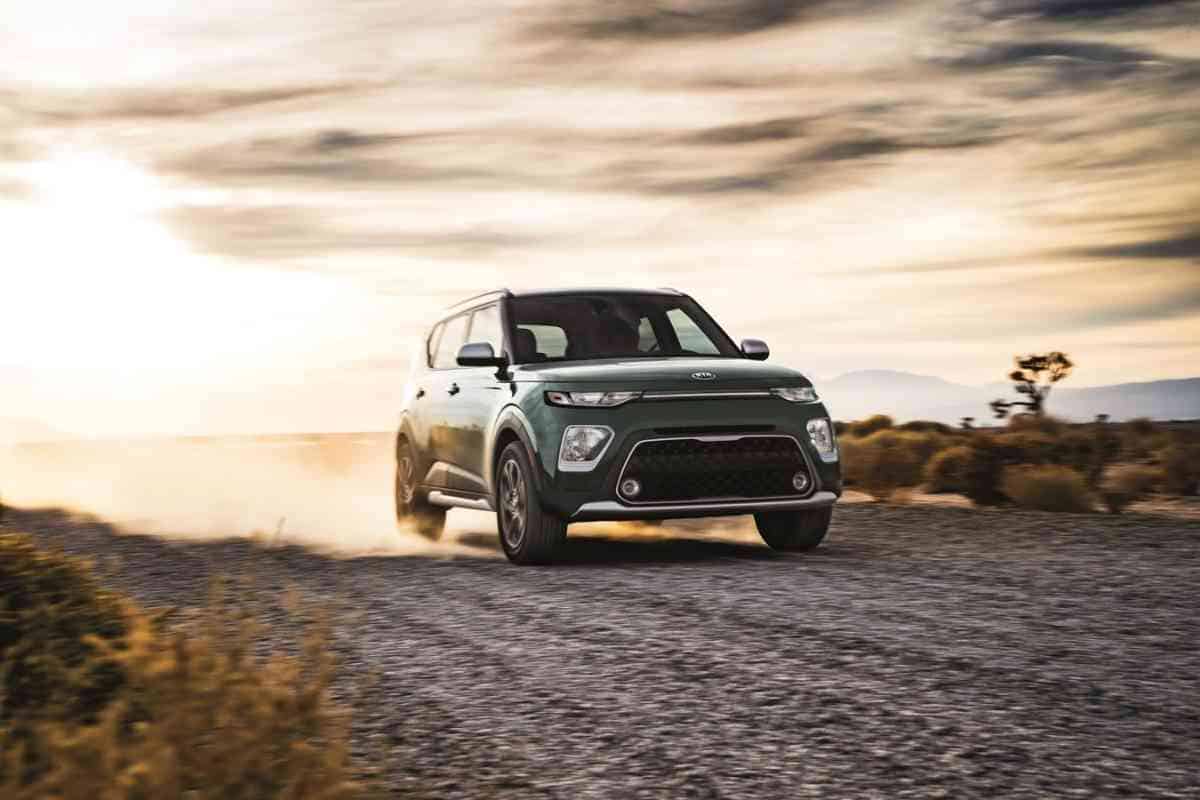 The starting five trims of Soul, from LX to EX, come with a 2.0 liter, four-cylinder engine that produces 147hp. The engine is paired with a CVT automatic transmission that feels like a traditional automatic.
As we mentioned earlier, the low price takes away something from the car – its acceleration.
A slightly lacking punch does not give you the thrust you might want on an uphill road, but it is acceptable for daily commute.
However, if you want a more powerful vehicle within a budget, you should check out Kia Soul's turbo trim. The top-of-the-line trim has a 1.6-liter turbo-four engine that produces 201hp and is loaded with acceleration.
Paired with a seven-speed dual-clutch automatic transmission, this is the SUV you want for a power-packed performance.
According to Edmunds, Soul recorded 8.8 seconds to go from 0-60 mph. It might be a little less than other and slightly more powerful subcompact SUVs, but it is still impressive for an SUV with such a low price.
Driving a Kia Soul feels easy with exceptional cornering abilities as its steering wheel is light and feels good in the hands.
The brakes are highly responsive and soft. So it might take a while to get used to them, but it is better to have intense braking and get used to it than having weaker brakes.
How Comfortable Is the Soul?
The 2022 Kia Soul is one of the most comfortable SUVs you can get at this price.
You can sit for hours in the front seat, yet they will still feel cushiony instead of compressing due to constant pressure. Although the rear seats are fixed, they have a comfortable shape and angle, so it stays supportive for an extended family ride.
The overall drive of Soul is comfy and smooth. Unlike some other SUVs, it doesn't quiver when driving on bumpy roads or patches.
On the downside, the SUV's upright windshield produces a noticeable windy noise, and the tires are a bit noisy. But these noises are only limited to high speeds.
What Is the Fuel Economy?
The fuel economy is another highly appreciated factor of the 2022 Kia Soul. According to the EPA, this SUV provides 27 mpg in the city and 33 mpg on the highway (30 mpg combined).
These numbers are above average for a subcompact SUV.
On the other hand, the turbo trim with a 1.6-liter turbo engine provides a similar fuel average, just shy of 1 mpg in both the city and on the highway.
Is it Safe?
The Kia Soul is an excellent choice for having peace of mind at a reasonable price. You might be getting a car for your family, which puts safety among the top priority when getting a new vehicle.
Fortunately, the 2022 Kia Soul has a four-star for overall safety rating from the National Highway Traffic Safety Administration. The Insurance Institute for Highway Safety has also rated this model with the top safety pick badge and gave the highest rating in all crash tests.
A Rearview camera and rear seat alert are the standard safety features available in all the trims of this SUV.
However, the complete list of features for safety and comfort will provide you a better insight into what you can get in the lowest price Kia SUV.
Which Kia Soul Is Right for Me?
The Kia Soul trims have a roomy cabin with a straightforward interior. The center console consists of a touch-screen infotainment system with USB charging ports, climate controls, etc.
However, it has an ergonomic interior; there are only so many features you can play around with, and all of them are located in the center, so there is not much to do around inside the vehicle.
Nevertheless, you can upgrade the Soul with a tech package that offers you a wide range of features.
You will get more features and better specs the higher you go in the trim level. Take a look below at how each trim differs and what value you will be getting with each one:
LX
Cruise Control
Air conditioning
Eight Inch infotainment systems with Apple CarPlay and Android Auto
Six-speaker audio system
LX Technology Package
16-inch allow wheels
Driver Assistance features
X-Line
Off-road inspired appearance
Keyless entry
Push Start
Integrated navigation system
Roof rails
Leather-wrapped steering wheel
Dual-zone automatic climate control
10.25-inch infotainment system
Advanced safety features
GT-Line
Sporty appearance
Sunroof
Premium cloth upholstery
S
The S trim includes the technology package features and other comfort features but comes without the GT-Line features.
EX
Heated front seats
Heated outside mirrors
Cargo cover and space divider
Rear center armrest
17-inch wheels
Sunroof
Turbo
Besides its engine and transmission upgrades, the Turbo trim has all the features of the EX trim in addition to these features:
LED headlights and foglights
Heated steering wheel
Simulated leather upholstery
Premium Harman Kardon audio system
Head-up display
Adaptive cruise control