What is Toyota's Best Truck? (Solved)
This post may contain affiliate links. As an Amazon affiliate, I earn from qualifying purchases.
When it comes to looking for a new truck to buy, the number of options out there can get overwhelming. One great brand to narrow in on is Toyota, and one model stands out above the other Toyota trucks.
The best Toyota truck is the 2015 Toyota Tacoma. This truck is the best because of its incredibly high-reliability rating, impressive specs, and satisfied reviews from customers. With such high overall ratings, the Tacoma beat out the Toyota Tundra of that same year and continues to be popular.
While knowing which Toyota truck is the best can help narrow down your options, it is necessary to also know about this vehicle's specifications. Keep reading to learn more about the ratings, reviews, and specs of this truck.
Tacoma Ratings
Let's first look at how U.S. Car News rated the Toyota Tacoma. These ratings are a great place to start getting a better idea of whether you will like this truck or not. The ratings go over the overall score, the critics' rating, its performance, the interior, the total cost of ownership, safety, and reliability.
To get a general idea bout the 2015 Tacoma, we'll first focus on the vehicle's overall rating. The overall rating is an average of the six categories listed above. The overall rating for the 2015 Toyota Tacoma was 8.7 out of 10. An average of this high means promising results for the other categories.  
The critics' rating for this year's Tacoma was 8.8, which shows that even a picky critic enjoyed this vehicle quite a bit.
The next category to evaluate is the 2015 Toyota Tacoma's performance rating. The Tacoma received a 7.8 in terms of performance. Though this is slightly lower than the other scores, it is still a relatively high rating.
For the interior, this truck got a 7.4 out of 10. Once again, this is not a terrible rating; however, Toyota could have improved the 2015 Tacoma in this area.
The total cost of ownership for this truck is promising at 8.7. The total cost of ownership factors the cost of routine maintenance, unplanned repairs, and fuel costs in addition to the initial purchase price. Considering the rating, the 2015 Toyota Tacoma is an inexpensive vehicle to own.
Finally, let's consider the safety and reliability ratings. When it comes to safety, the 2015 Tacoma received an 8.4 out of 10. In other words, the 2015 Toyota Tacoma is a relatively safe truck. The vehicle's safety should be one of the deciding factors when determining whether to buy it or not.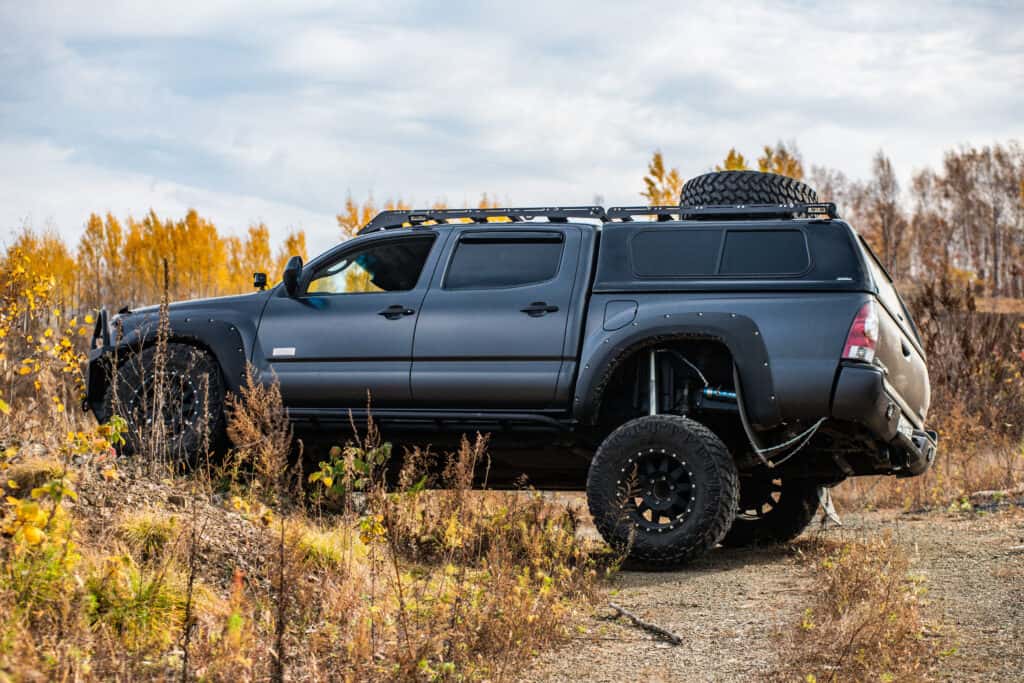 The reliability rating for the 2015 Toyota Tacoma is a five out of five. This truck is best known for how reliable it is. If you buy a 2015 Tacoma, you will have it for years and years to come, with few problems arising over time.
Tacoma Specs
While knowing the ratings of a truck is important, you should also familiarize yourself with the details of the Toyota Tacoma. The specs of any vehicle give you a better idea of how it will function and feel while driving it. We will look at the mileage, the engine, and the other features included in a 2015 double cab Toyota Tacoma truck.
Mileage
Trucks are not known for having incredible gas mileage, primarily due to their weight. The 2015 Tacoma has pretty good mileage for a truck of that year. It gets 18 miles per gallon on average, with 16 miles per gallon on city streets and 21 miles per gallon on highway streets.
The fuel capacity is 21.1 gallons. This means that The Tacoma can go up to 337.6 miles on city streets and 443.1 miles on highway streets.
Engine
To get gas mileage that good on such a large truck requires a fuel-efficient engine. Having a good engine and great gas mileage will help you save money on fuel and maintenance over time.
The 2015 Toyota Tacoma has a 4.0 Liter, 24-valve V6 engine. It gets 236 horsepower at 5,200 rpm and 266 pounds per foot of torque at 4,000 rpm. This makes for an impressive, powerful engine that will last many years.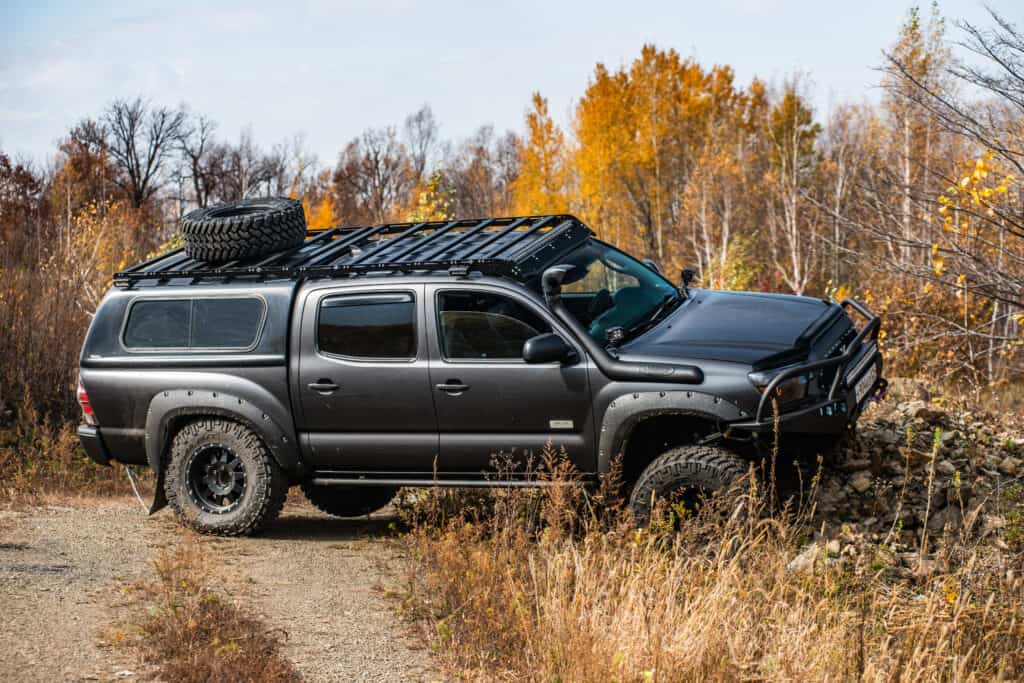 Other Features
It is important to be aware of a vehicle's engine and mileage. It helps you compare this truck with other options that you are looking at. In addition to those specs, the Tacoma includes some other great features.
This truck comes in a variety of colors. It has all the standard safety features, each rigorously tested for performance. The 2015 Tacoma has a double cab, therefore, there is plenty of space for passengers. This extra space makes the truck more comfortable for traveling in.
Tacoma Reviews
The last aspect of this truck to consider is the consumer reviews. People that currently own this truck, or have owned this truck, have left informative, honest reviews. Readings these reviews can help you form an accurate opinion of the 2015 Tacoma.
The five-star and four-star ratings speak very highly of this truck. Customers love the reliability and surprisingly great mileage that the 2015 Tacoma gets. Many people prefer it over Chevy or Ford trucks. These consumers have found this truck to be consistent. It functions well on various kinds of terrain. While the 2015 Toyota Tacoma is not the fastest or fanciest truck available, it operates how it should.
One five-star rating on Edmunds highly praised the reliability as they have had four Tacomas before, all of them lasting a very long time. Additionally, they were honest about a few maintenance issues that they had to take care of. For example, their 2015 Tacoma's ac gasket dried out. To get cool air into the cab, this needed replacing. Otherwise, they are satisfied with Toyota's Tacoma trucks and only buy this model when the old one dies on them.
This is just one customer review, but you can find more here. The 2015 Toyota Tacoma is an excellent investment based on its reliability and simplicity. Many consumers enjoy this vehicle, so you probably will too!