What Toyota SUV Last the Longest?
This post may contain affiliate links. As an Amazon affiliate, I earn from qualifying purchases.
Durability is an important thing to consider when purchasing a vehicle. There are a lot of factors to consider when making such a big purchase, but the life of the vehicle will tell you a lot about it.
The Toyota Land Cruiser will last the longest of any Toyota SUV and most other SUVs. A well serviced Toyota Land Cruiser will last up to 20 years and will still run smoothly over 300,000 miles. The Land Cruiser is built for durability and can handle tough wear and tear.
It's important to get something that will last a long time, especially when purchasing a car, but there are other factors that may make or break a vehicle purchase. Read more about the Land Cruiser to see if it suits your needs.
How Long will My Toyota Land Cruiser Last?
Many Toyota Land Cruiser owners have been pleasantly surprised that their vehicle has lasted so long. The average lifespan of an SUV is around 12 years and about 200,000 miles. Most Land Cruisers last for 15-20 years and can handle more than 300,000 miles. Many Land Cruiser owners boast a long vehicle life, some lasting up to 400,000 miles.
To get a long life out of your SUV, though, it must be well taken care of. If your Land Cruiser has been regularly serviced it has a higher chance of lasting for a long time. However, neglect can decrease the life of your car.
Other Toyota Land Cruiser Features
The Toyota Land Cruiser is rugged and sturdy. It's made for adventure and rough terrain. Because it was built for durability off-road, the length of its life was increased. This solid vehicle offers 381 horsepower with a 5.7 L V-8 engine. The Land Cruiser also has full-time four-wheel drive to get you to those hidden adventure spots. In addition to having four-wheel drive, it has a center locking differential, which gives it extra grip on tough terrain. 
The Land Cruiser has 401 lb-ft of torque and a towing capacity of up to 8,100 lbs. This is a powerful SUV. The towing capacity is much higher than most other SUVs. It's not the best towing capacity out there, but it beats out a lot of other SUVs.
With an eight-speed automatic transmission, the Land Cruiser is a nice, smooth ride and can handle highway speeds easily. In addition to being a comfortable car to drive, the interior was given a lot of thought. There is a lot of attention to detail and intelligent design. It is built for adventure but doesn't sacrifice comfort or appearance.
Overall, the Toyota Land Cruiser is a great option. If you're looking for a rugged SUV that will last longer than the average SUV, definitely consider the Land Cruiser.
Downsides of the Toyota Land Cruiser
The biggest downside to the Toyota Land Cruiser is that 2021 was the last year it will ever be made. Toyota has discontinued the Land Cruiser. It was discontinued due to sales performance compared to the other Toyota SUV models.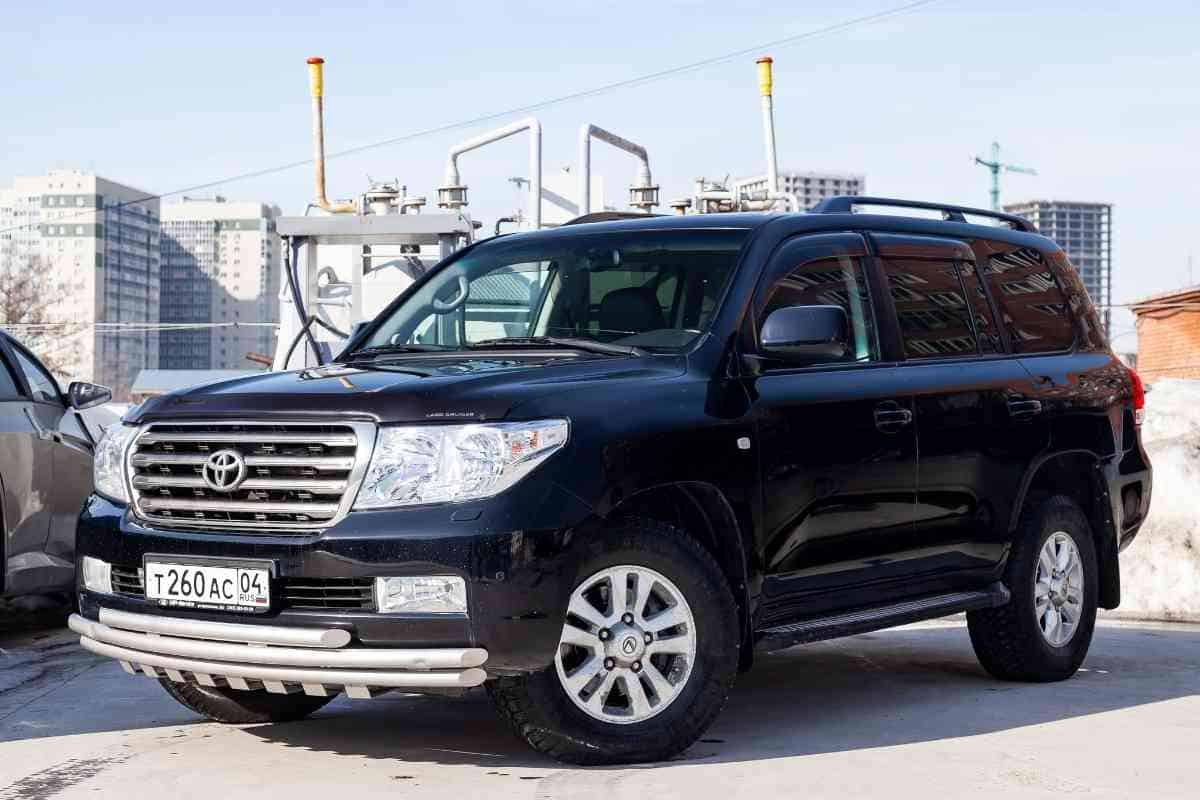 As soon as the discontinuation was announced, the Land Cruiser became a popular item again. Its lack of sales is potentially due to its price. While more affordable than many vehicles, it still has a higher price tag than the other Toyota SUVs. 
When compared to other SUVs, the Land Cruiser can't compete when it comes to handling. It doesn't, per se, have poor handling, but it doesn't measure up to other SUVs.
One of the biggest downsides to having a powerful adventure vehicle will always be its gas mileage. The Land Cruiser does suffer from this as well. The Land Cruiser gets 13 mpg in the city and 17 mpg on highways. The rugged vehicle does require more fuel to keep up.
Common Maintenance Issues
Once you reach high miles on your Land Cruiser, your power steering pump may leak. To replace the whole power steering system will cost you $500-$650, but if the issue is smaller like a hose leak, it will cost much less.
The Land Cruiser also has some electrical issues that cause the windows and power mirrors to give out. The electrical issues are only related to the windows and mirrors, though. Fixing the windows and power mirrors can cost anywhere from $175-$600 to fix.
Once your Land Cruiser has a substantial amount of miles on it, it may develop some transmission issues which cause trouble shifting gears at high speeds.
Transmission repairs or replacements can be anywhere from $800-$3,500. If the problem is less severe, then you may only need a repair that is much less costly. However, a rebuild or replacement transmission could be closer to the $3,500 range. 
For all the maintenance issues you could face with a Toyota Land Cruiser, it's still a durable vehicle. These issues are solved pretty easily and will give your Land Cruiser a longer life.
Other Toyota SUVs with Long Lives
The Toyota Highlander is a Toyota SUV that will last a long time. It lasts beyond 300,000 miles or around 15 years. The Land Cruiser was built more rugged and is more durable, but the Highlander will last nearly as long. 
The Highlander wasn't built with as much power as the Land Cruiser with only 295 horsepower and 263 lb-ft of torque. It is front-wheel drive, standard with an all-wheel-drive option. With less power, comes better gas mileage. The Highlander definitely beats out the Land Cruiser with 21 mpg in the city and 29 mpg on highways.
The Toyota 4Runner is another great option when it comes to durability and long vehicle life. It can also reach 300,000 miles and potentially more when well taken care of. It is also less powerful than the Land Cruiser with 270 horsepower and 278 lb-ft of torque. It gets 17 mpg in the city and 21 mpg on highways.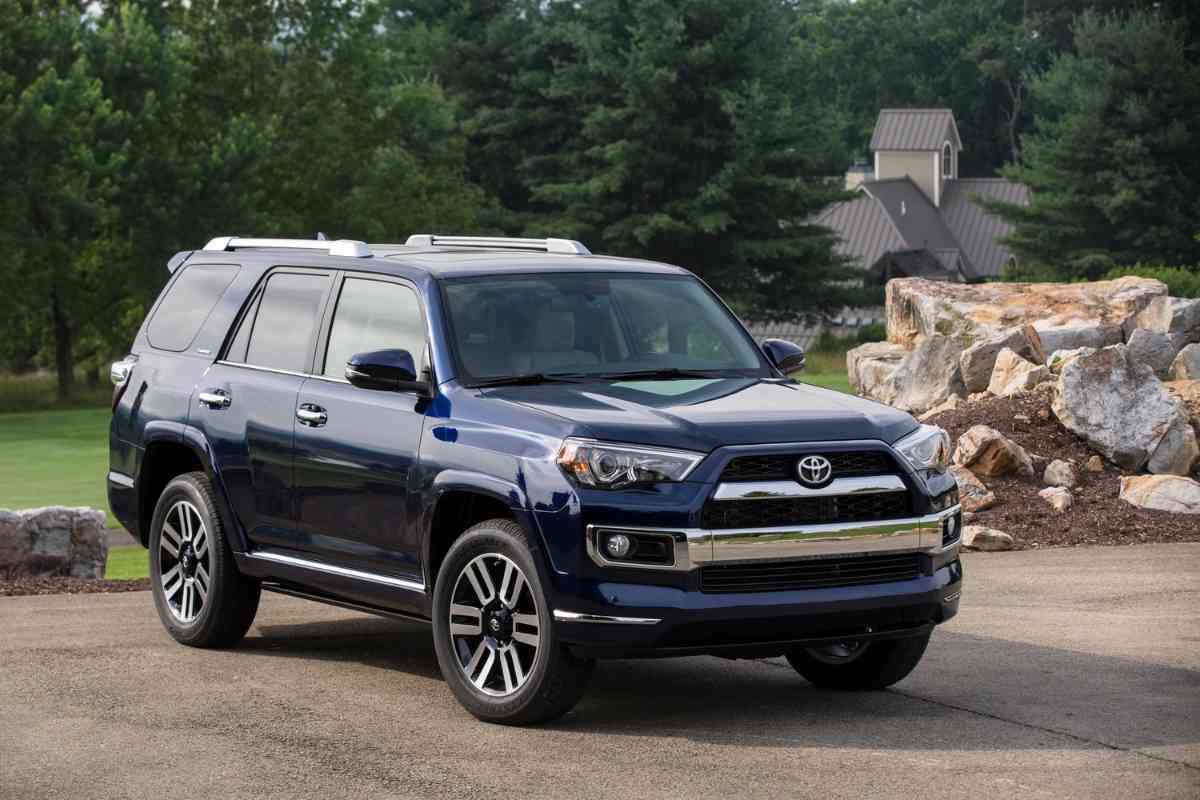 If you want to purchase an SUV that will last for 20 years, the Toyota Land Cruiser is the SUV to get. However, the Toyota Highlander is a close second to the Toyota Land Cruiser.