What's The Safest Used SUV?
This post may contain affiliate links. As an Amazon affiliate, I earn from qualifying purchases.
One of the most essential factors you should look after when buying a car is safety. Safety is paramount for SUVs as most families use them as family haulers.
Nowadays, this aspect isn't only about crash tests. In fact, it's much more than that.
With so many driver aids, there are many options for even the most demanding customers.
So, it's common for people to ask about the safest used SUV out there.
What's the safest used SUV?
There are many safe SUVs offering a variety of additional features for any budget. The Lexus UX 200 is a safe luxury SUV the Honda CR-V and the Kia Sorento are safe and budget-friendly, and the Mazda CX-9 offers safety and power.
There are a lot of features that are essential for safety. One of the most important factors is how the vehicle performs in crash tests. Yet, you shouldn't limit yourself to that.
The number of airbags has increased over time. So, older vehicles don't have as much protection as their newer counterparts.
Also, newer cars come with more driver aids. These can include brake warning, lane departure systems, and blind-spot monitoring.
These features make the driving experience much safer. So, regardless of your favorite make or model, if safety interests you (and it should), be sure to look for these features in your next purchase.
Having said that, here are eight of the safest used SUVs out there.
Lexus UX 200 (2019-onward)
The Lexus UX 200 is an upscale SUV that provides a luxury interior, excellent handling, and adequate power. This SUX also has superior fuel economy, so it's a complete package.
Also, one of the UX 200's strongest selling points is the heap of safety features that it comes with.
Lexus has gone to great lengths to ensure that safety engulfs the UX 200. In fact, it's almost a challenge to list all the features that this SUV has as part of the company's Lexus Safety System +2.0. Some of the features are a pre-collision system and pedestrian detection.
Plus, the dynamic cruise control reacts to other vehicles on the road.
You can also get lane-departure alert and road-sign assist, among others.
So, whenever you're looking at a Lexus, you know that it will come with all these if it includes the Lexus Safety System +2.0.
As a result, the UX 200 is a prime example of a safe SUV. The only downside is a higher price.
The fourth-generation Kia Sorento is an excellent choice if you want safety. This midsize SUV earned a Top Safety Pick from the IIHS in 2017 and 2018. Not only that, the Sorento has many airbags.
So, it ensures the protection of the seven passengers in case of a crash.
Safety features include blind-spot monitoring, forward collision avoidance, pedestrian detection, and lane-keep assist.
So, you can get many others, but they come in the top trim levels.
The ideal model is the fourth-generation Sorento and not the latest. These vehicles offer great value for their price.
As they've gone through some devaluation, you can find these at a lower price and in excellent conditions.
The Honda CR-V has earned quite a reputation for safety, and that's why we can confidently say that, as far back as 2012.
If you don't mind an older vehicle, the earlier generations are also very safe, but they have fewer features. For years, the CR-V has shown superior crash results and the latest safety features.
Look for the Honda Sensing package to ensure that your vehicle includes all these features. This option comes with collision mitigation braking, adaptive cruise control, and lane-keep assisting.
In later years, Honda added blind-spot detection and lane monitoring systems.
Given Honda's reputation, these vehicles could command a higher price. Spares are also expensive, so keep this in mind if you're considering one.
Still, in the end, you have a vehicle that's reliable, comfortable, and fuel-friendly.
Hyundai Kona (2018-onward)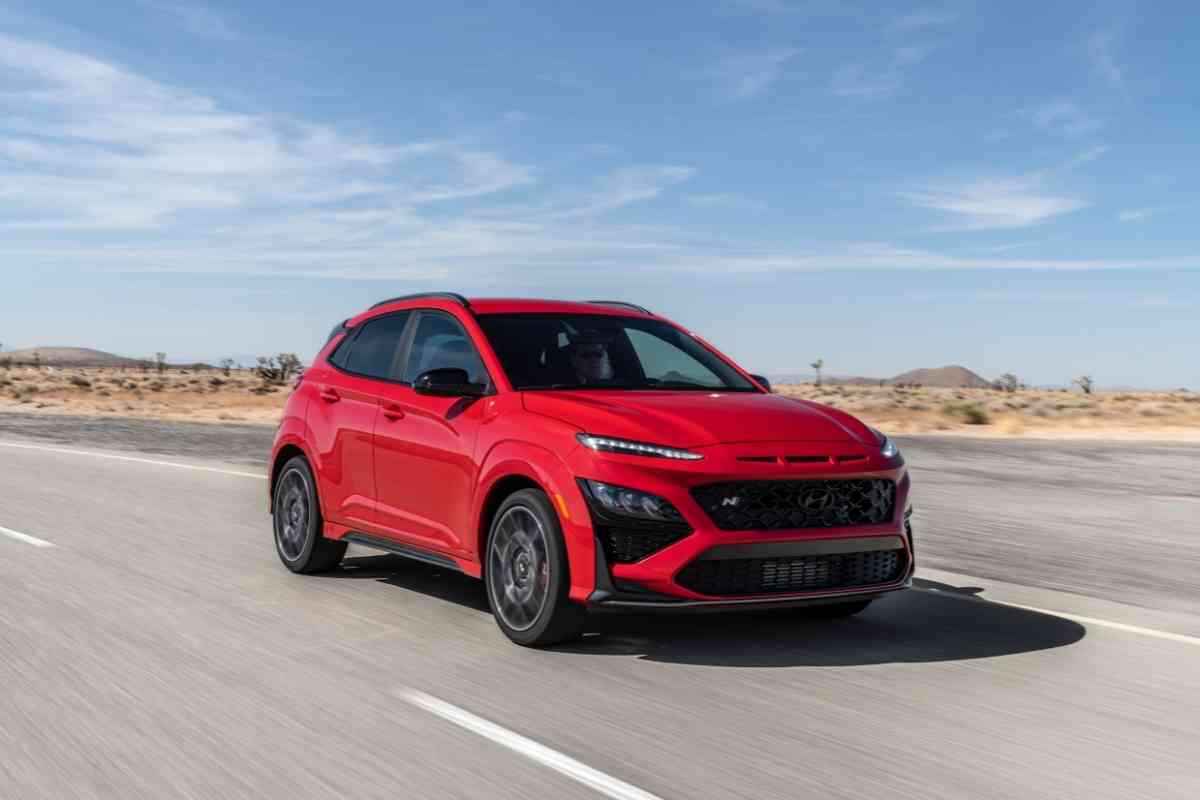 On the smaller side of the scale is the Hyundai Kona. This subcompact SUV is competent, thanks to powerful engines and seven-speed transmission.
Plus, it's safe. Hyundai has upped its reliability, so you know you're getting a vehicle that can go for many miles.
As far as safety features go, the list is long. The Hyundai Kona comes with blind-spot monitoring and rear cross-traffic alert.
Plus, it offers rear parking distance warning and lane-keeping assist. Other features include forward collision-avoidance assist and pedestrian detection. You have to buy the higher trim levels to get these features, which can command a steep price.
The Hyundai Kona is a reliable, safe SUV with many safety features and is excellent for urban driving.
Though seating can be snug, it's also great for those who take the occasional longer trip.
The Mazda CX-9 is one of the safest and most reliable SUVs out there. Thanks to its 2.5L inline-4 engine and snappy six-speed transmission, it offers excellent performance.
Yet, this combination is starting to feel old, and it begs for a revamp.
Still, the CX-9 has car-like handling and plenty of room.
Though the platform is older than its competition, Mazda has made sure to include several safety features on this midsize SUV. You can expect crash prevention, lane departure warning and prevention, and smart city brake support.
Yet, we must highlight two caveats. The first is that you must go for the highest trim available to get these features.
Plus, some 2017 models might not have them, so we don't list this production year.
The Mazda CX-9 might have older technology than other SUVs on this list, but it has aged in style.
So, it's an excellent choice for those who enjoy a sporty feel, with power and comfort. If you can live with a snugger interior, then it's ideal for you.
Volvo is a brand that has created a reputation for safety. Over the years, its vehicles have consistently ranked high in crash tests and the use of driver aids.
In keeping with tradition, the second-generation XC90 has earned top ratings in both the NHTSA and the Euro NCAP. So, it's no surprise that it is on this list.
You can expect the latest in safety features within the Volvo XC90. For example, we can list the City Safety Feature, which helps with braking in intersections.
Volvo has taken all brake collision systems and placed them under the City Safety name.
So if you buy one with this feature, you're already acquiring a vehicle with superior safety.
The only "downside" that the Volvo XC90 has is its price. It's an expensive option, especially if you compare it to others on this list.
It's understandable, given that the XC90 is a luxury SUV. If you still want to buy a Volvo but feel that the XC90 is too expensive, then there's the XC60.
This smaller sibling still comes with a lot of safety features.
The second-generation Nissan Rogue earned top ranks in the IIHS Ratings. So, it's an excellent choice for those looking for a cheaper SUV that still provides all the safety features you want.
Nissan carried over features from the first generation and improved them. Plus, the Rogue has more of a car-like handling, ideal for urban driving.
Although, the interior can feel cramped on longer trips.
The Nissan Rogue is a good package. It offers lane departure warning, frontal collision warning, object detection, and a 360-degree backup camera.
It's important to highlight that these options are available in the top trim levels, such as the SL.
Plus, speaking of handling, it managed an impressive 84 kph (or 52.15 mph) on the Moose Test.
Unfortunately, the Nissan Rogue has had issues with reliability. Nissan has struggled with this during recent years.
As far as the Rogue, there were recalls for an occupant sensor from 2017 to 2020.
So, if you're looking to buy one, ensure that it indeed went through the replacement or repair of said sensor.
The Toyota Highlander is an excellent all-around SUV and, when it comes to safety, it's no different. Not only do you get reliability, but also top ratings in crash tests and plenty of driver's aids.
In 2017, Toyota included the Toyota Safety Sense P (its safety package) as standard in all the vehicles.
So, the Highlander comes with pre-collision warning, pedestrian detection, lane-departure warning, and steering assist as standard.
Plus, the features don't end there. You can also have blind-spot monitoring, parking assistance, and other tools to make driving safer.
You must look for premium trims to command a higher price to get these.
As far as handling, the Highlander is excellent. Though the interior can feel snug, it can eat up the miles with ease and superior fuel economy.
As you can buy either the FWD or AWD versions, we recommend that you go for the AWD.
Additionally, the extra grip helps in situations where you make sudden turns.
All these features make the Highlander an excellent choice. Plus, they make up for a lackluster interior and average aesthetics.
Closing thoughts
Safety is paramount; there's no other way to put it. Even more so if you travel with family.
Plus, with so many SUVs out there, it's common to wonder what the safest used SUV is.
This article covered eight of the safest SUVs out there, plus we described some of the features that helped them rank on this list.
You will notice that most of these come with several driver aids, and that's excellent news. More and more, manufacturers are including these into all their vehicles, making driving safer all around.
However, you must base yourself on the number of features that an SUV offers.
Crash ratings are also important, and we've mentioned how these vehicles fare in these as well.
From Toyota to Volvo, Hyundai to Nissan, we provide many options for distinct budgets.
So, whenever you're buying a used SUV and safety is on top of your list, this article will help you decide.
Plus, it can help you learn about other brands that you might not have considered.