6 Dodge Durango Years To Avoid At All Costs!
The Durango is by far one of the most popular vehicles by Dodge, but some of its models must be avoided. But, what are these models anyway?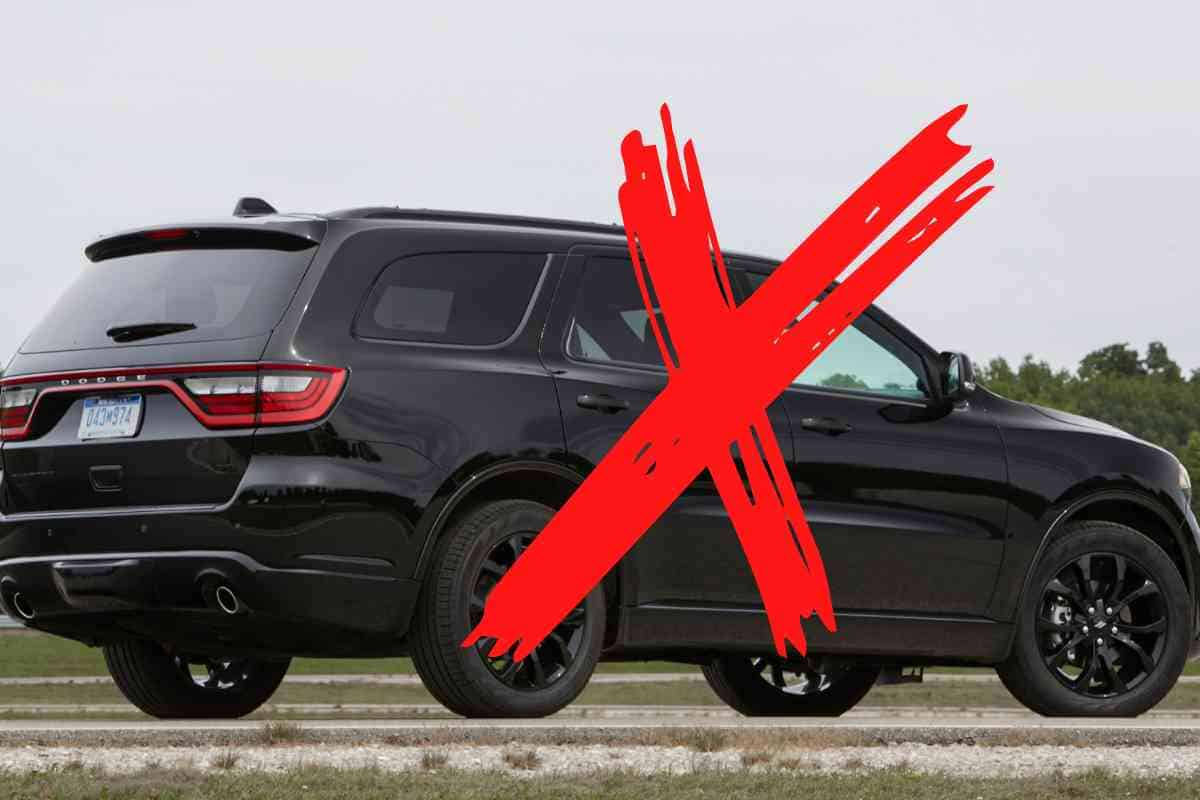 What Dodge Durango Years Should I Avoid?
The 1999, 2000, 2004, 2005, 2010, and 2011 Durango models must be avoided. These models have some major issues with their brakes, their engines, and their electrical systems. 
We have driven almost each and every Durango model, and we are completely aware of their downsides. In the upcoming paragraphs, we will use our knowledge and our experience to discuss the best Durango models. We will also discuss the things that set them apart.
What Is the Best Version of the Dodge Durango?
SRT 392
Because of the specs it carries, it is quite impossible to ignore the 2022 Durango SRT 392. With a V8 HEMI 6.4 liter engine, this car is a real head-turner. Moreover, it offers a horsepower of a staggering 475.
Also, this vehicle can go from zero to 60 in less than five seconds, which makes it one of the quickest SUVs in the market.
It comes with a Beats Premium Audio sound system coupled up with an active noise cancellation system, resulting in a flawlessly enjoyable listening experience.
Whether you seek convenience, performance, or style, the 2022 Durango SRT 392 fails to disappoint.
GT Plus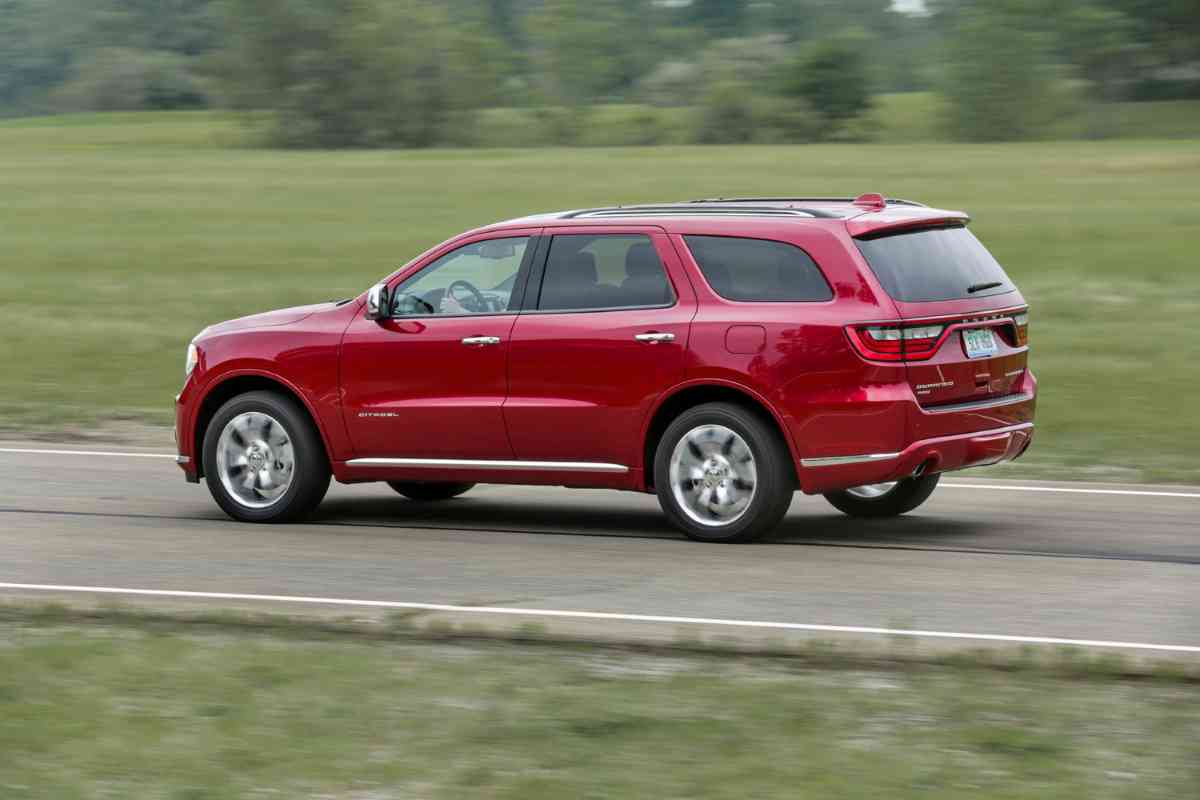 There are several reasons to admire the 2022 Dodge Durango GT Plus. With heated front and second-row seats and a heated steering wheel, this car is perfect for winter.
Adding to the convenience are the remote-controlled ignition and the power liftgate. Moreover, the 115-volt auxiliary power allows you to charge laptops, mobile phones, and other gadgets on the go.
SXT
The 2022 Dodge SXT is equipped with a 3.6-liter V6 engine. This powerful engine has a horsepower of 293 and a 260 lb-ft of torque.
It is also capable of towing a total of 6200 pounds. Asa result, the Dodge Durango SXT 2022 is a great choice for RVs and hauling trailers.
Its infotainment specs include an 8.4-inch screen, along with Apple CarPlay. It also has Bluetooth connectivity. It also allows you to give voice commands, thus allowing you to control the infotainment system without using your hands.
Furthermore, the Durango has ample room to accommodate as many as seven people at a time. You also have the option to opt for a front-wheel drive or an all-wheel drive, depending upon your needs.
You also get parking sensors, a rearview camera, and blind spot monitoring. The heated front seats and the sunroof add to your comfort.
R/T
The 2022 Durango R/T is a beast. It carries a 5.7-liter HEMI V8 engine, which offers a horsepower of 360. Furthermore, the vehicle is also known for its towing capacity of 7500 pounds.
Despite the myriad of amazing features, the car is quite economical, especially when it comes to fuel economy. In the city, it offers a fuel economy of 14 mpg. On the highway, the number spikes to 22 mpg.
Interestingly, the R/T is equipped with various luxury features, the most evident of which is the high-end leather upholstery. As far as infotainment is concerned, the vehicle provides Beats Premium Audio and a 10.1-inch touchscreen.
Moreover, you get a nine-speaker audio, which is a rarity. This vehicle offers parking sensors and the facility to wirelessly charge your gadgets.
If you seek versatility in a vehicle, the 2022 Durango R/T is the one for you.
Citadel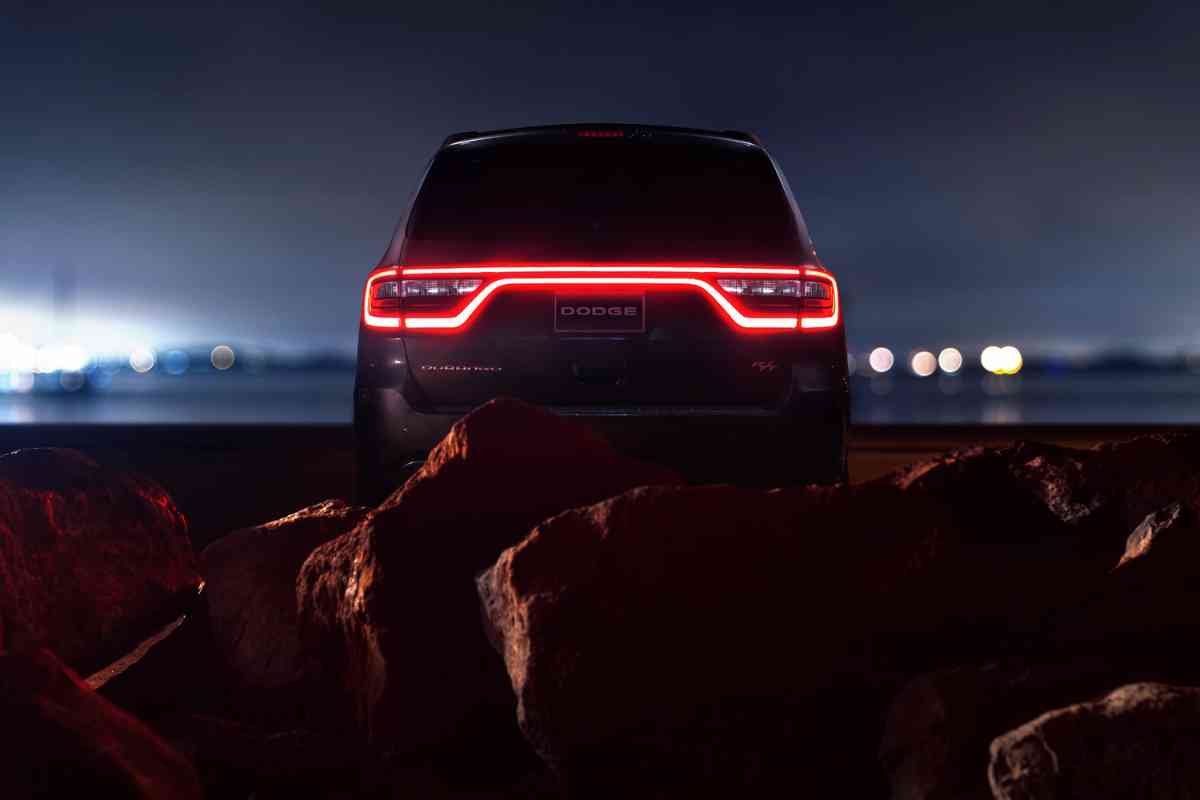 The 2022 Citadel is simply packed with some of the most amazing features. Some of it most notable features are integrated roof rail crossbars, carbon satin aluminum wheels, seats wrapped in Nappa leather trim, and seat ventilation.
The combination of comfort options, like the sunroof and its towing capacity, make it an extremely comprehensive vehicle.
The vehicle is also equipped with some of the most impressive safety features like adaptive cruise control, forward collision warning, departure warning, and emergency braking.
Is a Dodge Durango Reliable?
If you are in the market for an SUV, reliability should top your priority list. Is the Dodge Durango reliable? Well, according to the National Highway Traffic Safety Administration, the 2022 models of the Dodge Durango are by far the most reliable.
The models we just discussed have the least amount of recalls, which only add to their reliability. Sadly, the 2018 models are known for 118 complaints, which is too much. The 2018 model had problems with the electrical system.
Some of those vehicles also faced a decrease in motive power, while some users reported unusual warning lights and glitches in the infotainment system.
Luckily, most 2022 Durangos have HEMI engines that are known for reliability.
How Many Miles Is a Dodge Durango Good For?
Ideally, a Dodge Durango can last anywhere between 200,000 to 250,000 miles. However, its longevity depends upon how well you maintain it.
If you average 15000 miles annually, it will take anywhere around 13-16 years for you to reach that point.
However, there are a few things you can do to add a few years to the life of your Dodge Durango.
First of all, you have to stay on top of tune-ups and oil changes to make sure the car runs smoothly.
Furthermore, you must avoid habits like aggressive braking and changing gears while driving if you want to enjoy a smoother and cleaner ride for years to come.
Rusting Problems in Dodge Durangos
If you live in areas with salt-belt roads, you can expect the body to rust in one to two years. If not, your car won't show too many signs of rusting for the next four to six years.
However, how long it takes for your Durango takes to rust depends on how well you maintain it. Regular waxing and timely washes will keep the body intact and rust-free for a long time.
If you notice any rust, make sure to have it removed to avoid any further damage. Also, have the undercarriage rust-proofed to prevent any corrosion.
All you will ever need is WD-40 or some petroleum jelly to secure the exposed metal surfaces. By doing so, you will moisture and dirt from building up and harming your vehicle.
Are Durangos Expensive to Fix?
The answer is yes, a Dodge Durango is expensive to fix. If we consider some data from RepairPal, a Dodge Durango will cost a bit more than an average SUV.
If you are a Durango Owner, you must be ready to shell out a total of $10,360 during the first 10 years. While it may seem nominal, it is still $1227 more than what an average SUV owner would spend on maintenance and repairs.
However, if you take good care of your car and drive it safely, the repairs and maintenance costs might just go down drastically for you. The condition of your Durango will also play a crucial role in determining the repair costs.
Dodge Durango Insurance Costs
If you're thinking about getting a Durango, be prepared to pay a total of $1822 in insurance every year. In five years, this will amount to $9110.
There are a number of factors affecting the insurance costs of a Dodge Durango. These factors include the safety features, the engine size and the model year.
If you have a newer model, you will end up paying more than the people that own older models. The amount of money a Durango owner pays in insurance also depends upon the state they are in, so the rates may vary
Generally, Dodge Durango insurance costs are significant in thickly populated states. The best example in this regard is New Jersey. The place has the highest insurance rates for Dodge Durangos in the country.
Key Takeaways
The 1999, 2000, 2004, 2005, 2010, and 2011 Dodge Durango models must be avoided.
The best 2022 Durangos are the SXT, R/T, Citadel, GT Plus and the SRT 392.
The Durango scored a 3.5/5 on RepairPal's reliability rating.
The Dodge Durangos are expensive to fix.
Annuals repairs can cost around $10,36, which is higher than the industry average, especially during the first 10 years.
As a Durango owner, you will end up paying $1822 per year in insurance.