Here Are The 5 Honda CRV Years To Avoid (problems explained!)
This post may contain affiliate links. As an Amazon affiliate, I earn from qualifying purchases.
The Honda CR-V is a great car that many people like, but there are years of the car that people avoid. Whether it be safety reasons or expense reasons, here is some information about the Honda CRV you should avoid.
The Honda CR-V model that consumers should avoid is the 2011 Honda CR-V. This car is known to need expensive repairs. The biggest issue and concern is that at times the car will accelerate when the driver is trying to brake. This major safety concern makes people steer clear of this car.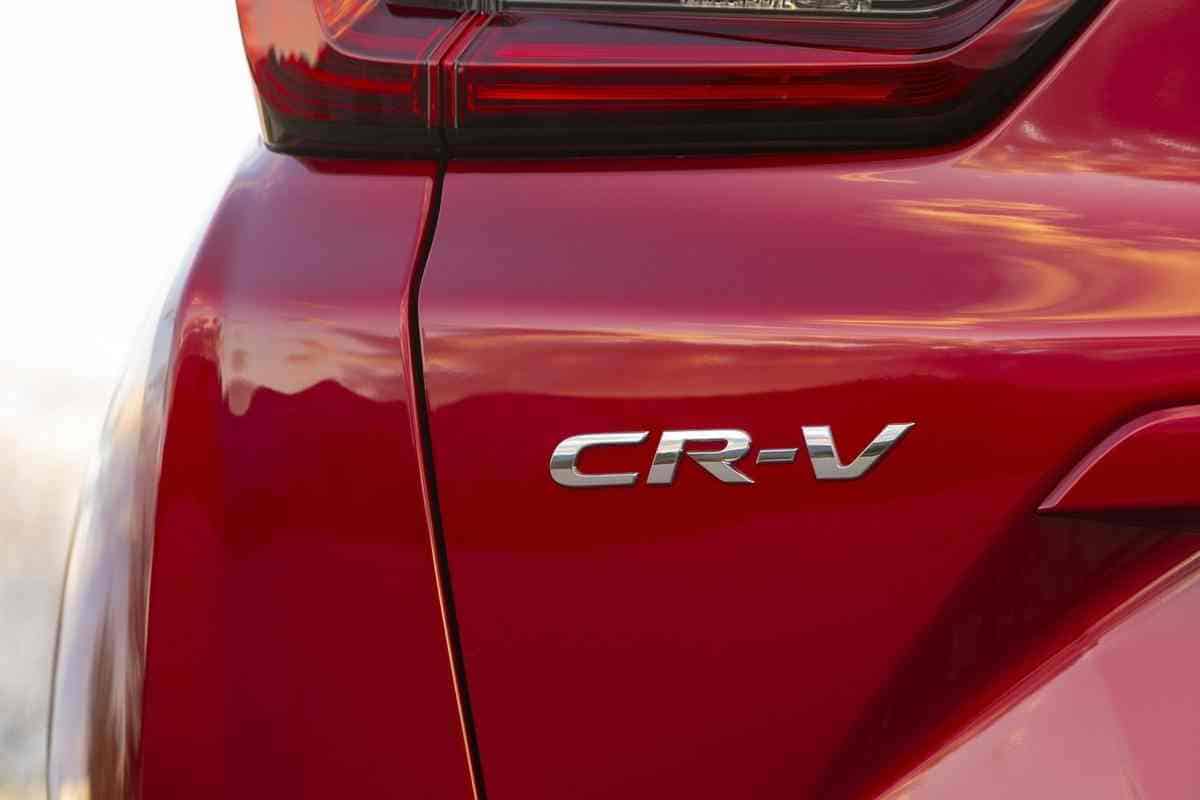 The 2011 Honda CR-V model is obviously a bad choice when purchasing a used car. But, what other models should you look out for and avoid? Keep reading for 4 additional model years to avoid!
2011 Honda CR-V SUV Common Problems
The 2011 Honda CR-V has some big issues that have placed drivers and passengers in dangerous and life-threatening situations. Many people complained on carcomplains.com about their experiences with the Honda 2011 CR-V. The main issues people have with this car are from the engine, wheels, interior accessories, and issues with braking and steering.
The engine has a couple of big problems. Firstly, the unwanted acceleration is a cause for worry, but it also needs too much oil and the car can have difficulty starting up. The interior accessories that have the most complaints are that the door auto-locking is inconsistent in working and the seats are uncomfortable. And lastly, the brake issue is simply that they don't work. So, when people have experienced a jump in acceleration, their brake does not stop the car, which is highly dangerous and can cause an accident to occur. (Source)
Another issue that has been mentioned multiple times by consumers was the tires wearing too fast. Consumers report that the 2011 Honda CR-V uses tires up very fast and that Honda recommends replacing them about every 10,000 miles. Tires should last around 50,000 miles, so owners have of the 2011 CR-V have to purchase new tires more often than they should, which becomes expensive quickly.
The brakes are the last major issue people have with this car. Owners of this car have tried to park and use the brake and it fails, so they run into the car in front of them and they are technically at fault for the damage when it comes to insurance purposes, so they sometimes have to pay for the repairs, which gets expensive quickly.
This story summarizes the issue with the acceleration and brake. Boris S. from London, Ontario, Canada had an experience with his 2011 Honda CR-V on December 20, 2012. He stated on carcomplaints.com,
"On my way from work on December 20, 2012 driving 2011 Honda CR-V LX I had an incident of unintended acceleration. I had to swerve to the right and jump a curb with my right wheel off the road in order to avoid a collision. My car was going high speed relative to the traffic. Any attempts to use brakes were unsuccessful and I was able to stop the car after about 10 seconds by switching transmission to Neutral. Fortunately, nobody was injured and no damage to other vehicles was done."
The car in the story above was a 2011 model, meaning this experience occurred in about 1 year of the car existing on the streets. This is the number one reason why people avoid this car. In a car, you can only control the acceleration, the brake, and the steering. If those are affected or work poorly, then it is overall a bad car and should be avoided. In the 2011 Honda CR-V case, this is true and you should avoid it.
These main safety concerns make this car the worst Honda CR-V you can get, as one of the main functions of the vehicle doesn't always work.
Other Honda CR-V Years To Avoid?
The history of the Honda CR-V is not all bad. They were first manufactured by Honda in the late '90s as a very reliable car. From 1998-2001 the car has a consumer rating of 4.7 out of 5 on Kelly Blue Book. But the rating has steadily gone down over the years as the reliability of the car has seemed to decline.
From 2002-2006, the car has a consumer rating of 4.6 out of 5, and from 2007-2011 the car received a consumer rating of 4.5 out of 5. From 2012-2016 the car got a consumer rating of 4.1 out of 5, and from 2017-2019 the car received a consumer rating of 4 out of 5 on Kelly Blue Book.
However, the 2020 model of the Honda CR-V has slightly redeemed the car in consumers' eyes, as it received a consumer rating of 4.8 out of 5, which is the highest score this car has ever gotten.
Based on this information, you can gather that the older Honda CR-Vs are reliable, but more recent ones that were manufactured before 2020 are less reliable. If you find a used Honda CR-V that has been well taken care of, then you have found a great car for likely a great price.
However, knowing these overall scores can help you know which years of the Honda CRV to avoid, and which ones you should purchase if you get the chance. (Source)
You already know that you need to avoid the 2011 Honda CR-V model, but what are other years of this car that are unreliable?
The 2012, 2014, 2015, and 2017 Honda CR-Vs need to be avoided because they are unreliable. They also need to be avoided because these years for this car have the most amount complaints about the engine, something that needs to work well for your Honda CR-V to run.
Some consumers complain that the engine vibrates so much that the whole car moves and it is very irritating to drive. Other people complain that the battery dies quickly or suddenly, which is a quality you do not want your car to have as it can leave you stranded in a dangerous situation.
Another issue that consumers for this car have come across is that there that the acceleration is delayed, grinding noises when the car is started, engine rattling, and excessive oil consumption. If you are buying a used Honda CR-V, avoid these years of manufacture so that you do not have to deal with these problems.
Overall, the Honda CR-V needs to be avoided when it has been made in 2011, 2012, 2014, 2015, and 2017. If it has been made after 2017 or in 2016 or 2013, then the vehicle is reliable and you shouldn't come across any issues if the car has been taken care of. If you do decide to purchase a Honda CR-V that was manufactured in the mid-to-late 2010s, be prepared to go to the mechanic often and spend thousands on repairs.