Sprinter Van Years to Avoid (and Best Years to Buy!)
This post may contain affiliate links. As an Amazon affiliate, I earn from qualifying purchases.
In recent years, the Mercedes Sprinter Van has become popular. It's an excellent vehicle for long trips, camping, and an outdoorsy lifestyle, but finding one can be challenging. Still, many people are looking for these vans all over North America. So, we wanted to answer the most critical question: what is the best year for Mercedes Sprinter Vans? In this article, we'll cover this and other vital aspects.
What Is The Best Year For Mercedes Sprinter Vans?
The best years for the Mercedes Sprinter Vans go back to the second generation, which ranges between 2006 and 2018. Of these, the 2010 model shows the least amount of problems and the highest reliability. Now, we should highlight something interesting. It might not be under the Mercedes Benz name if you find one.
Since its launch in North America in 2001, the Mercedes Benz Sprinter has had many names. First, it was sold under the Freightliner badge as part of the partnership with Mercedes Benz. Then, in 2003, the branding changed to Dodge, which built the vans as Complete Knockdown Kits (CKD).
It wasn't until 2010 that the Mercedes Benz Sprinter came to have the name we know now. So, when looking for a model from those years, you might find them under other brands that aren't Mercedes Benz. Still, they are from Mercedes Benz and are as reliable.
There's also another critical aspect to consider. These vans are now gaining popularity as vehicles ideal for camper conversion, but they've worked hard. Freighter companies and shuttle services used them in challenging conditions.
So, you can expect high mileage and some rust, especially in those that are in the northern states. As far as the transporters, they might not have seen such rough use, but they still have high mileage.
Let's say you're looking for a second-generation Mercedes Benz Sprinter van. If this is the case, you should check for signs of rust, brake, and transmission issues. Also, you should always ask for maintenance records. While the engines are reliable, they do need rigorous maintenance.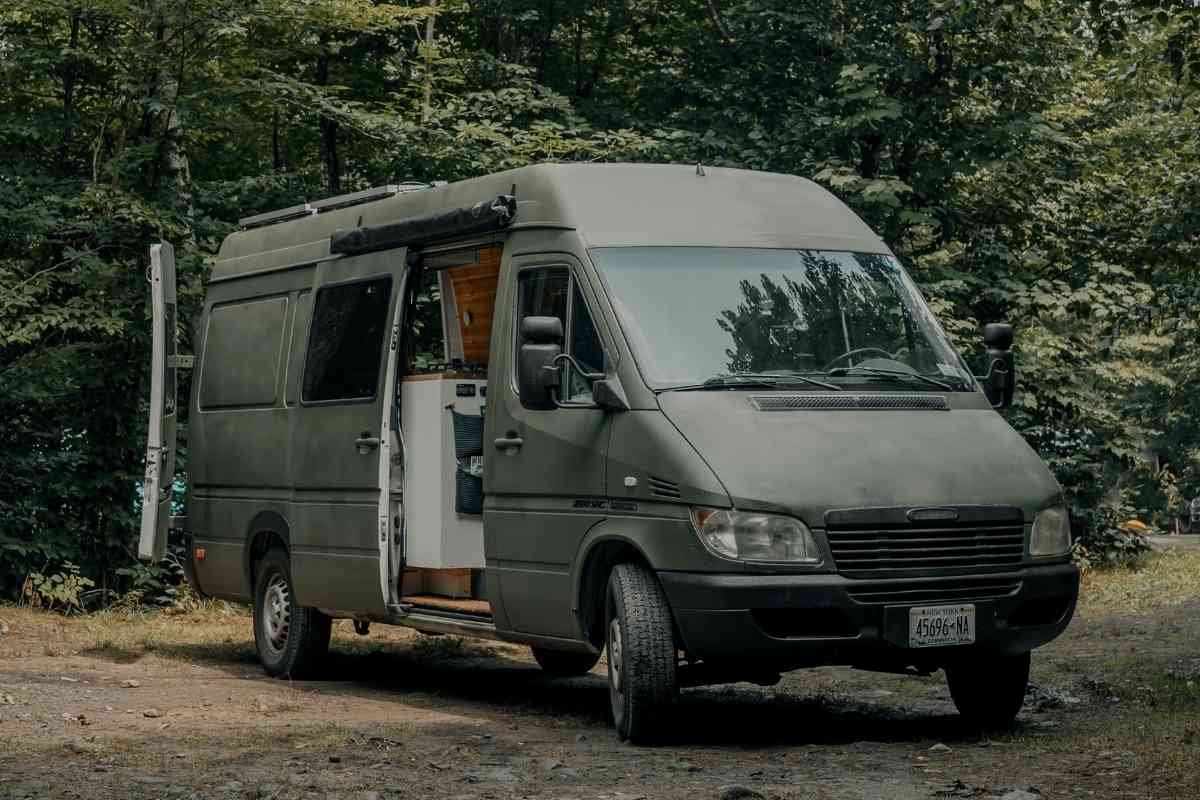 You might dislike that a 2010 model is already twelve years old and that some of them have seen better days. Or, you might be looking for a newer model. In that case, let's see other great years for the Mercedes Benz Sprinter van.
Recommended Article: Top 9 Passenger SUVs for Large Families: Room for Everyone!
What Are Other Good Years For The Mercedes Benz Sprinter Van?
In 2013, the Mercedes Benz Sprinter Van got significant updates. These included driver aids, stabilization systems, and a new design. Plus, there were new powerplants to choose from, including a 2.1L Turbo Diesel and a 3.0L V6 turbo diesel. These engines gave the Mercedes Benz excellent performance and superior fuel economy.
The 2014 Mercedes Benz Sprinter Van is an excellent year. This model provides plenty of features and includes a 2.1L diesel engine with a 2-stage turbo. This improved the performance.
Plus, the facelift modernized the van. The entire upgrade sent the van to the top of the cargo van market in North America. So, 2014 is an excellent year for the Mercedes Benz Sprinter Van.
Another good year for the Mercedes Benz Sprinter Van is the 2019 model. It's the first year of the third generation. While it's common for first-year models to have issues due to new, untested technology, this model has the lowest number of problems in recent years.
The 2019 Mercedes Benz Sprinter van also has new aesthetics, giving it a clean, modern look. This is important to many who want to use the van as a transport for VIP passengers or luxury tours. At the same time, the new transmissions provide a smooth ride with plenty of torque. So this van can tackle heavy loads in a comfortable ride.
Not all Mercedes Benz Sprinter vans are good. In fact, some years are prone to having issues. So, in the next section, we're going to see which are some of the models that you should avoid.
What are the worst years for the Mercedes Benz Sprinter Van?
The 2016 Mercedes Benz Sprinter Van has shown the most issues and user complaints. The list includes braking malfunctions where the ABS sensors fail. Plus, it's common for this model to have several warning lights, all related to stopping problems.
Most of the issues have quick repairs. Sensor replacements are easy to perform, and most dealerships don't take long. Still, the problems can become a nuisance, and spares are expensive.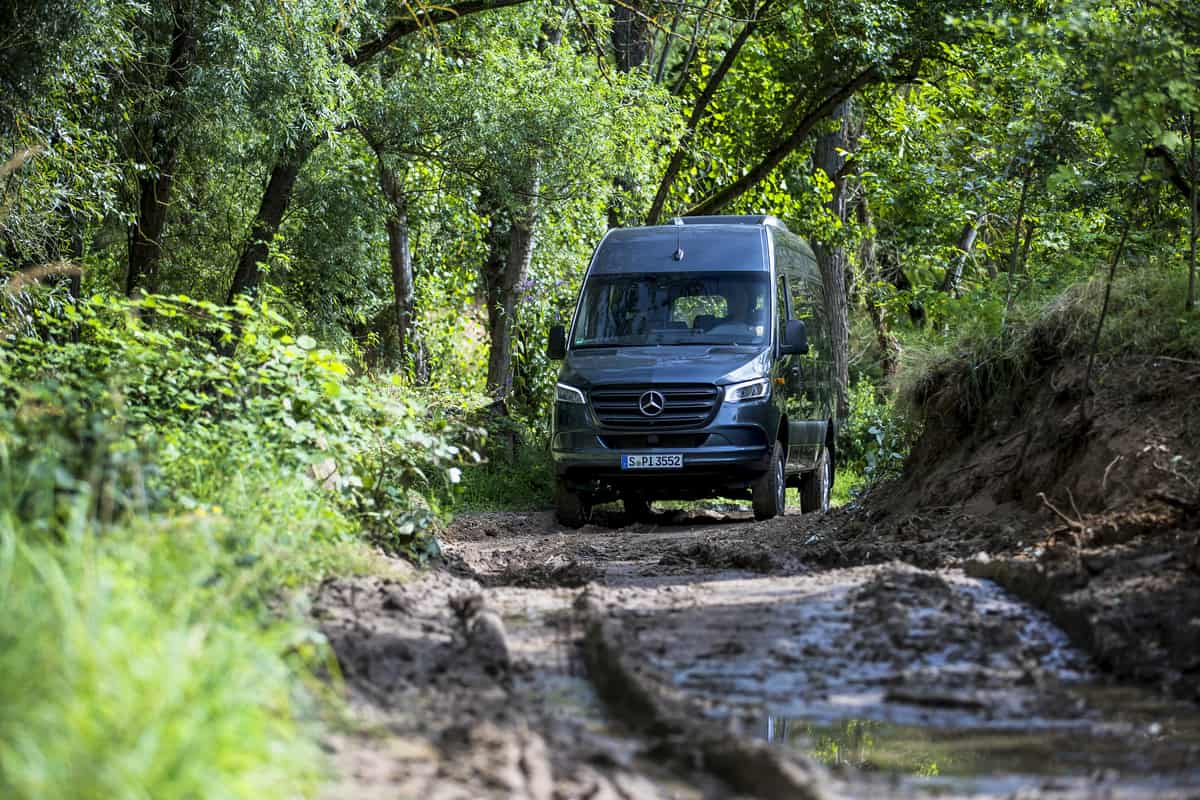 That's not the only model year that has had issues. The 2020 Mercedes Benz Sprinter van is also one of the worst years. It has several problems, some of which are that the wheel sensors fail. These have shown to occur at very low mileage and can be expensive to repair, with costs starting at $1,000.
If you're looking to buy a used Mercedes Benz Sprinter Van, it's essential to avoid these years, as they are the most troublesome. In addition, Mercedes Benz has a history of expensive spares, so some of these repairs can add up. At the same time, these are aspects to consider when you're looking for one of these.
The Mercedes Benz Sprinter Van is very reliable, which is why many people use it for hard work. These vans work hard, from deliveries to shuttling passengers back and forth to the airport.
These are great signs, as the vehicles show that they can take the heat. Yet, it's also a sign that most of these will have high mileage and a lot of wear and tear.
There are several vital aspects to look out for when buying a used Mercedes Benz Sprinter Van. First, you should look for rust in wheel arches, cargo doors, and suspension struts.
Second, if you're looking for an AWD model, check for leaks in the front differential. This component is prone to leaking at higher mileage.
Finally, if you're in the market for a manual transmission, always check for smoothing shift and easy clutch engaging. These vehicles might need a clutch replacement at low mileage with such heavy use. Transmission repairs can cost around $8,000, so it's an expensive fix.
Closing thoughts:
The Mercedes Benz Sprinter Van is an excellent choice for those who want a people carrier or a conversion into a camper or motorhome. Thanks to their reliability, these vehicles can go for thousands of miles without issues.
The best years for the Mercedes Benz Sprinter van are the 2010, 2013, and 2019 models. These have shown the fewest issues, plus the highest reliability. However, if you're looking to convert to a motorhome, buying a cargo van is best, as the interior is more versatile.
Ironically, the brand's reputation has led many drivers to rack up the miles with these vans. So, finding a used model in good condition can be challenging. Most of these have seen work as delivery vans and airport transport. So don't be surprised if you see a significant number on the odometer.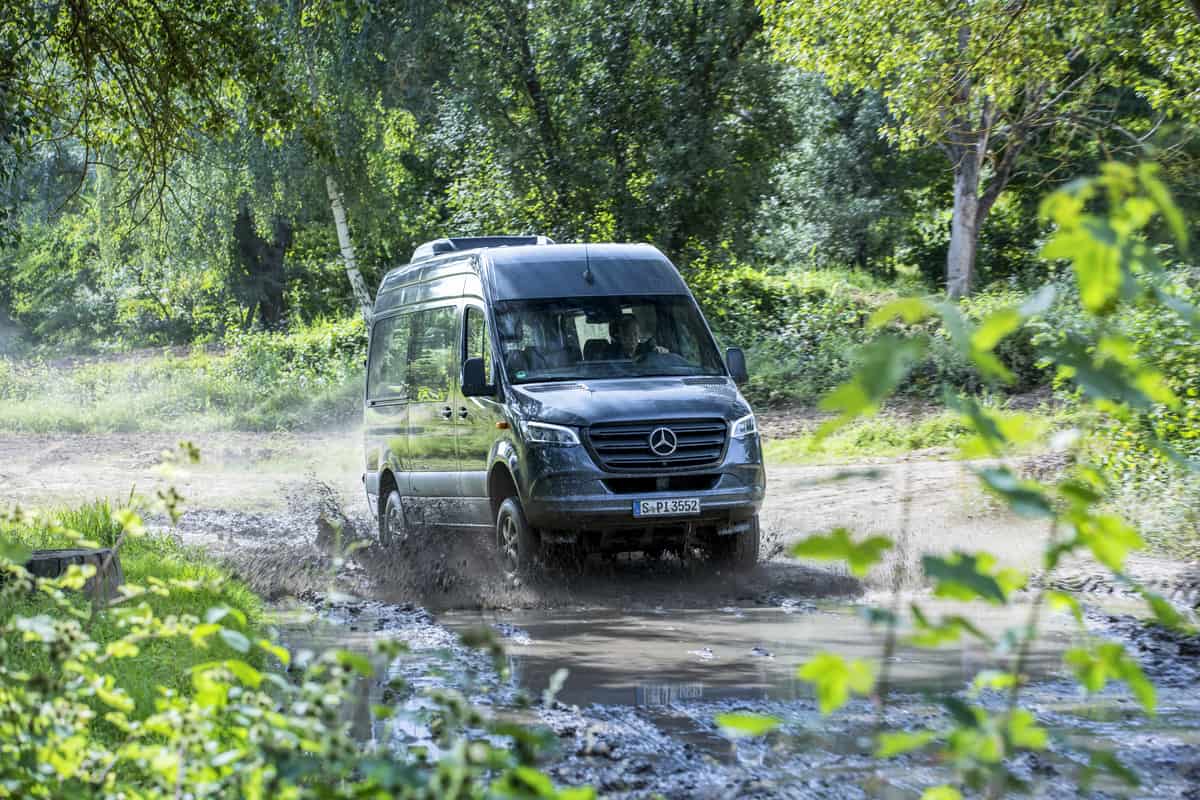 At the same time, this is a clear sign of what you should inspect. If it's a high-mileage model, check for proper service records and repairs, including brakes and transmissions.
Also, rust can play a factor in these vehicles, so it's best to perform a thorough revision. Finally, avoiding including the 2016 and 2020 models is ideal, as they are prone to issues and have a high complaint number.
The Mercedes Benz Sprinter van is an excellent, versatile vehicle. At the same time, it's increasing in popularity, so many people are looking for one. We hope this article gives you the information to find the best years for the Mercedes Benz Sprinter Van.