What Are The Best and Worst Years for The Toyota 4Runner? (A Buyers Guide)
As a Toyota owner myself, I never have felt so safe and secure while driving. I appreciate all the features that come with my car, even if it is an older model. Toyota is one of the top manufacturers for a reason, and one of their most popular models is the Toyota 4Runner. But what is so special about these cars and what are the best years to buy?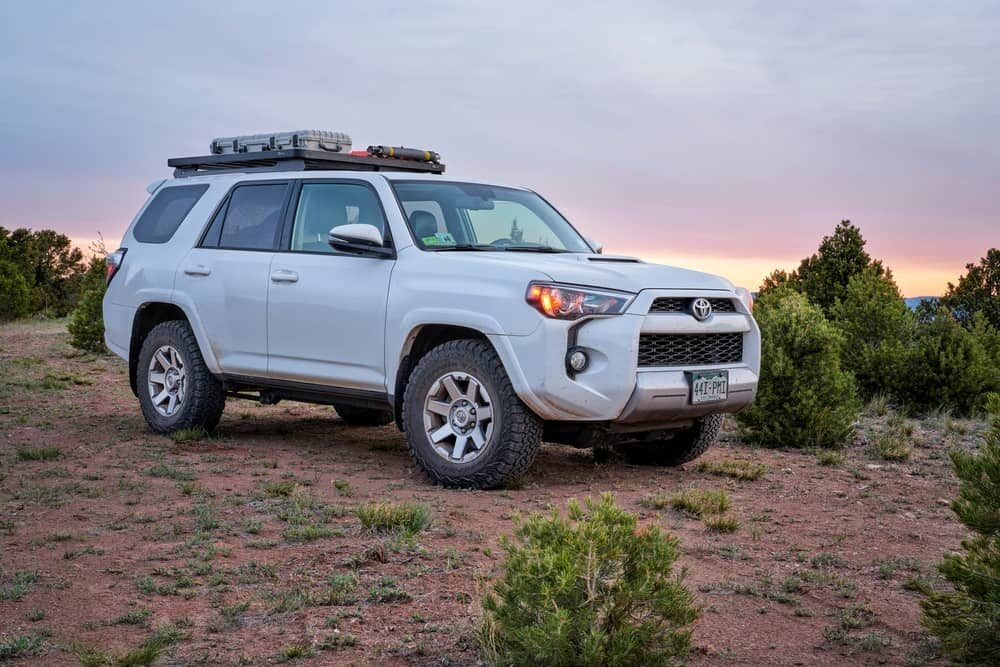 When looking at the best years for Toyota's 4runners, look for models made in 1988-2002 also known as the 3rd generation. The 1988-2002 models have been popular for their quality and performance. You'll find the worst years being made from 2013-14 so be sure to steer away from those.
For this buyer's guide, we'll be going over the best and worst years for Toyota 4Runners, whether you should get one, and why Toyota 4Runners are a great car to have. If you're interested in Toyota 4Runners, we think you'll really appreciate the research and data below.
Best Years for Toyota 4Runners
As mentioned earlier, the best year models are found in 1996-2002 for Toyota's 3rd generation 4Runners.
While it wasn't the fastest compared to later models, (150-horsepower, 2.7-liter 4-cylinder, 183-hp, 3.4-liter V6) they were mainly praised for their reliability with enough sturdy construction for a more modern appeal to off-roading adventures.
This was also a great choice for families who need an SUV with a V6. Alongside the 3rd generation, the second generation from 1990-95 did very well as it pioneered modern SUVs with the look of a truck and powerful enough to take on off-road trails.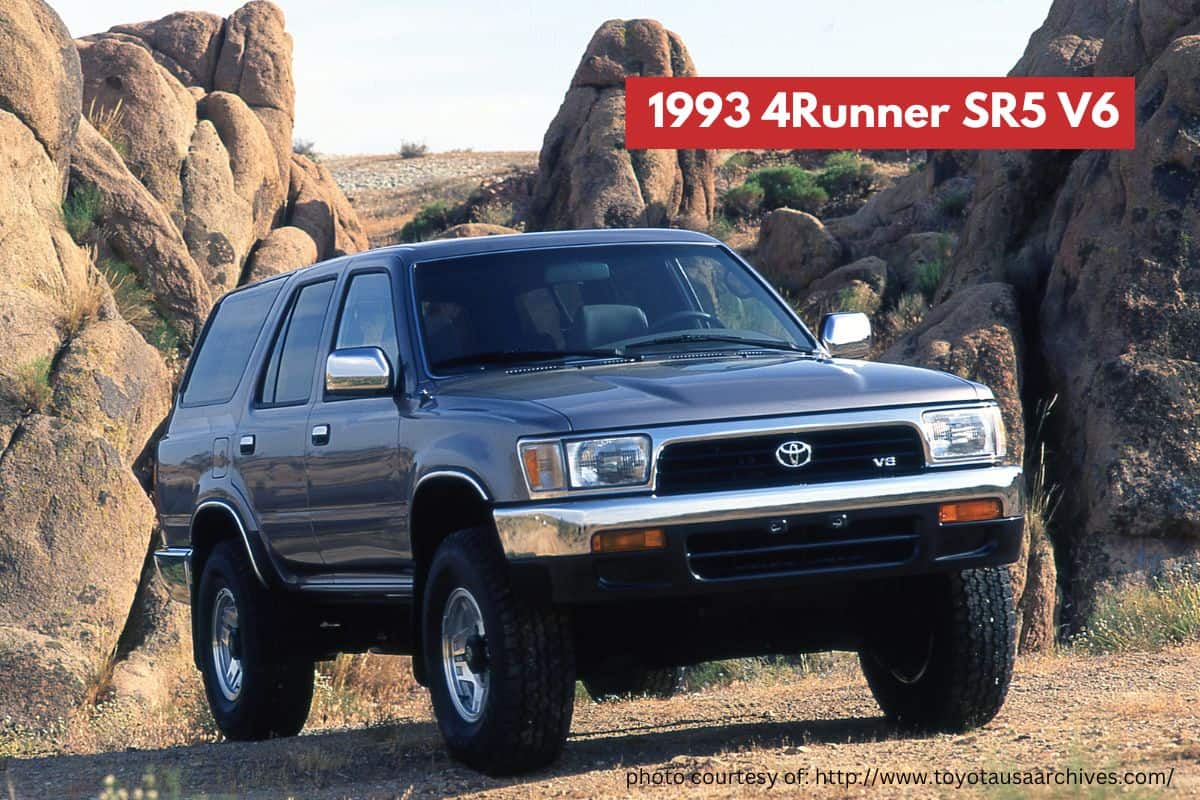 The engine came with 115-horsepower with 4-cylinders though the V6 150-horsepower was a more popular choice.
The 5th generation from 2010-today didn't do too badly either as it is seen to be just as reliable as its earlier models while being more durable and dependable. However, the braking isn't automatic and the cruise control being adaptive isn't present.
Overall expected budget for best Toyota 4Runners:
1988 – 2002: $5,000.
2003 – 2009: $10,000
2010 – 2013: $20,000
2014 – 2017: $30,000
2017-present: $40,000
Used cars to better suit your personal budget can be found at Motor Biscuit and Auto Trader
Worst Years for Toyota 4Runners
The first generation of 4Runners (1984-1989) had two main hiccups with the cars being slow and being too truck-like in style so it wasn't popular with customers.
While model years from 2003-09 were given extra power to work with and is the only 4Runner to include a V8 along with a horsepower of 235 and 315 Ib-ft torque, the style wasn't generally accepted by the public so this brought sales to a sluggish rate by the end of its run time. Source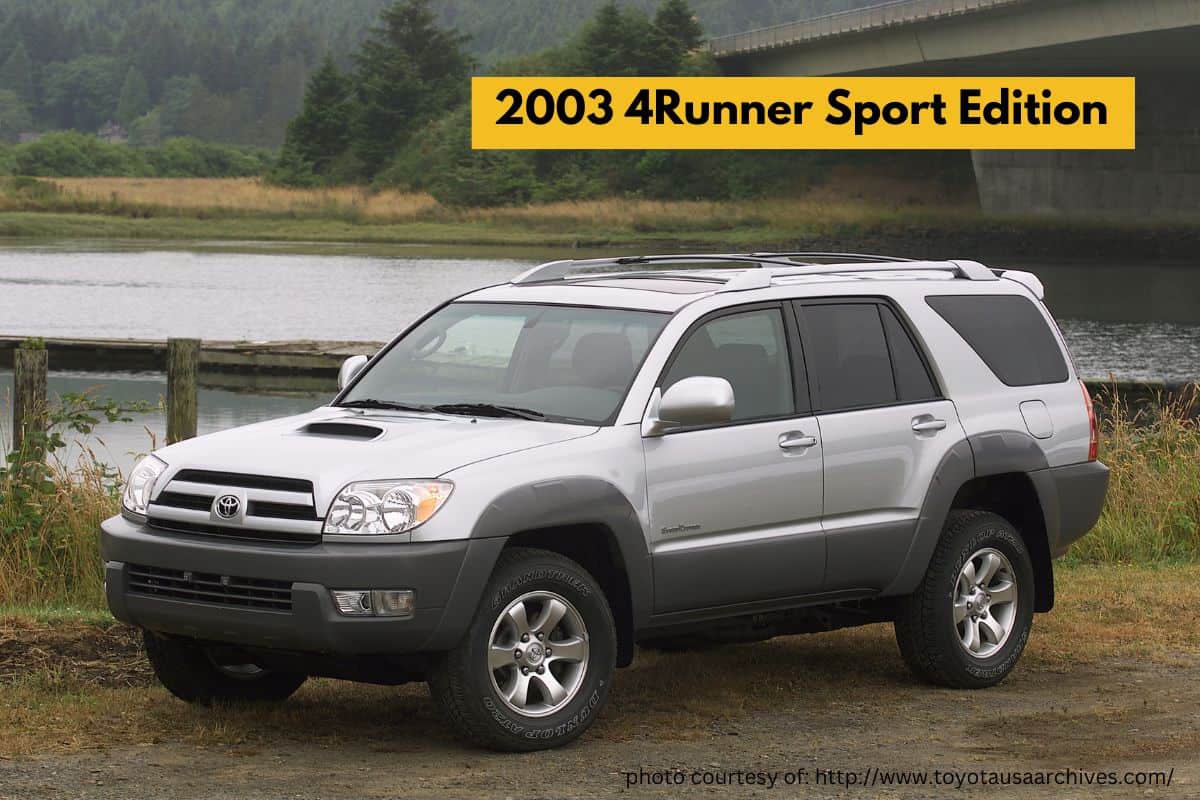 It can be said that the worst model year was 2015 where the main issue was the infotainment center being unable to work correctly as it would freeze and restart itself. Other annoyances included the failed connection to Bluetooth and phone/other devices being unable to charge.
Drivers also had to continually restart their audio systems by, in worst cases, having to restart the car altogether. According to complaints on NHTSA, rotors warped up quickly with steering wheels shaking when brakes were pressed. Other failures include brake failure after ABS was initiated giving a slow reaction time and stops scary to deal with.
The model year before in 2014 didn't do well either especially on various electric issues. The radios froze up and turned off in 10 minutes with door locks failing, especially the rear child safety lock.
There were also reports of running boards constantly getting stuck with deployment budging to only halfway. But if the car was lucky during a restart, the lights and operating systems would turn on again.
Steering problems were awful and when the car was going 55-65mph, dangerous shuddering vibrated the car and front arm bushing checkups at the auto shops didn't help.
During weather occurrences with rain and wind, the 4Runner veered off the roads more often as well as tires wore out before their prime. Source
Other Top Issues For Toyota 4Runner models from CarComplaints
2003-05: Interior accessory problems, body/pain issues, braking failure, and engine/wheel problems.
2006-08: Mainly body and paint problems but 2007 had more brake/engine problems as well as exterior accessory issues.
Why Toyota 4Runners are Great (With Cons as Well)
All The Fantastic Benefits
Toyota 4Runners (keeping to the best model years timeline) are great overall because they are more reliable and last longer than one would expect. They're perfect for everything from daily errands to off-roading vocations during various road and weather conditions.
Maintenance is known to be more affordable as well, so you end up saving more money than most. The engine is also excellent, even if the common V6 isn't as advanced as some other models. The durability is still solid as well with 270 horsepower and 280 torque behind it. The models can also speed up to 0-60 mph in 7.5 seconds.
Whether you're traveling cross country or hanging out on the sand dunes, the 2019 Toyota 4Runner is a fun choice for its specific manufacturing that can plow through nature and keep the TRD under control in rougher conditions.
If you're worried about not being an experienced driver with 4Runners, the Toyota models help by being more balanced on the road with their bulkier design.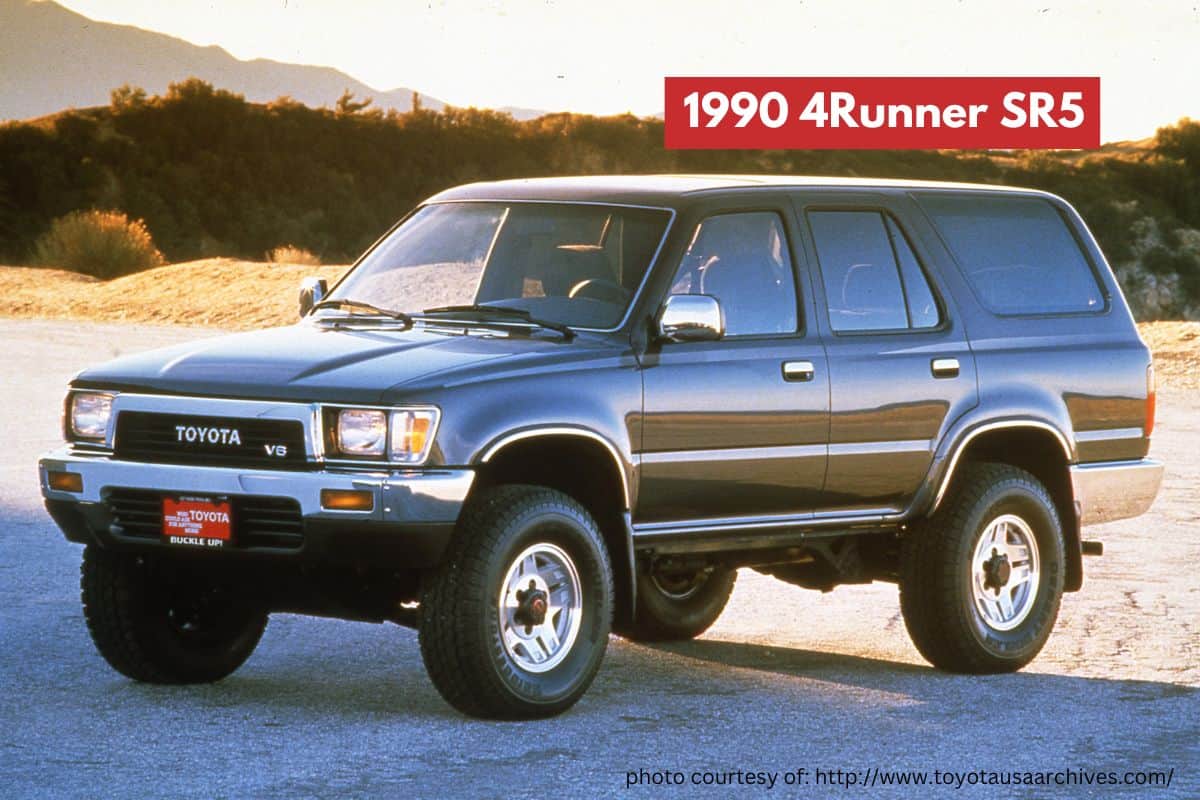 Steering becomes smooth with easy maneuvering around mountain roads. The model X-REAS is both a fancy model and easy to control when driving.
If you want a sporty car, the 4Runners from Toyota do have some stylish models the SR5 model even takes on a masculine look with front fascia and bright beam headlights bringing on a sturdy build. Having a bigger family can be seated inside the 4runner as they have the capacity of seven.
The third rows are spacious and the first two rows are comfortable while attending to good utility. Cargo space isn't an issue either with the seats being able to be folded down in the back for either naps or bigger outings like camping.
Though they're closer to the pricey range of $34,900, outdoorsy drivers should consider the 4Runner SR5 for the features of roof rails, skid plates, and ample inside equipment such as a 6.1-inch touch screen, eight speakers with excellent sound, and media player feature.
There are also helpful front and rear parking sensors to assist in parking while avoiding any damages to someone else's car. There are also infotainment systems to help those who don't like the hassle of technology irritations.
Speed gauges are clear with different colors lighting the car's status controls when traveling at night. If you're traveling in hot climates, the back window of the 4Runner can be helpful with cooling ventilation.
All The Irritating Cons
Unfortunately, the gas mileage isn't too great as the 2019 Toyota 4Runner goes for 17 mpg when driving urban and 21 mpg on highways. Heavy loads do make it worse on the gas mileage though the good news is that your 4Runner doesn't need the premium unleaded fuel.
There are some models that can be drastically expensive even for newer older models on the market. More stylish models like the Nightshade Edition can be around $45 grand and a bulky TRD Pro can be the same price with an add-on of $1,500.
This is more so the case for off-road traveling so the better purchase at a more affordable rate is the SUV model in 2019 like the Kia Sorento and Nissan Pathfinder. There is also a price chart later included in this article to help with other model pricing when working with a budget.
There also won't be any add-ins for safety technology for the 2019 model. The model does include a reversing camera but it doesn't have driving aids for older folks like warnings for collision alerts and cars being around blind spots. Though these features are present in the Toyota 4Runner Highlander model.
IIHS also gave the Toyota 4runner model a marginal rating based on the front protection flaws when impacted in crashes.
Climbing into a 4Runner can be hard as the clearance between the ground and the elevated step up is a couple of feet apart. This makes it difficult for smaller kids and elderly folks to get in and out. Source
Recommended Reading: Jeep Wrangler vs Toyota 4Runner Comparison
Toyota 4Runner Models and Money
It's best to go to the internet first when shopping as you don't know always how confusing up-front dealership pricing can be. Shopping services like Car Clearance Deals, CarsDirect, Motor Trend, and NADguides are a few places you can look as they offer price quotes.
If you're looking to get a new 4runner you'll be expected to pay around $36,590 for base models to $50,570 for TRD Pro yet this also depends on how old you're willing to buy as they can still get expensive for recent models. Though the good news is that Toyota 4Rinners have great resale value for future cash.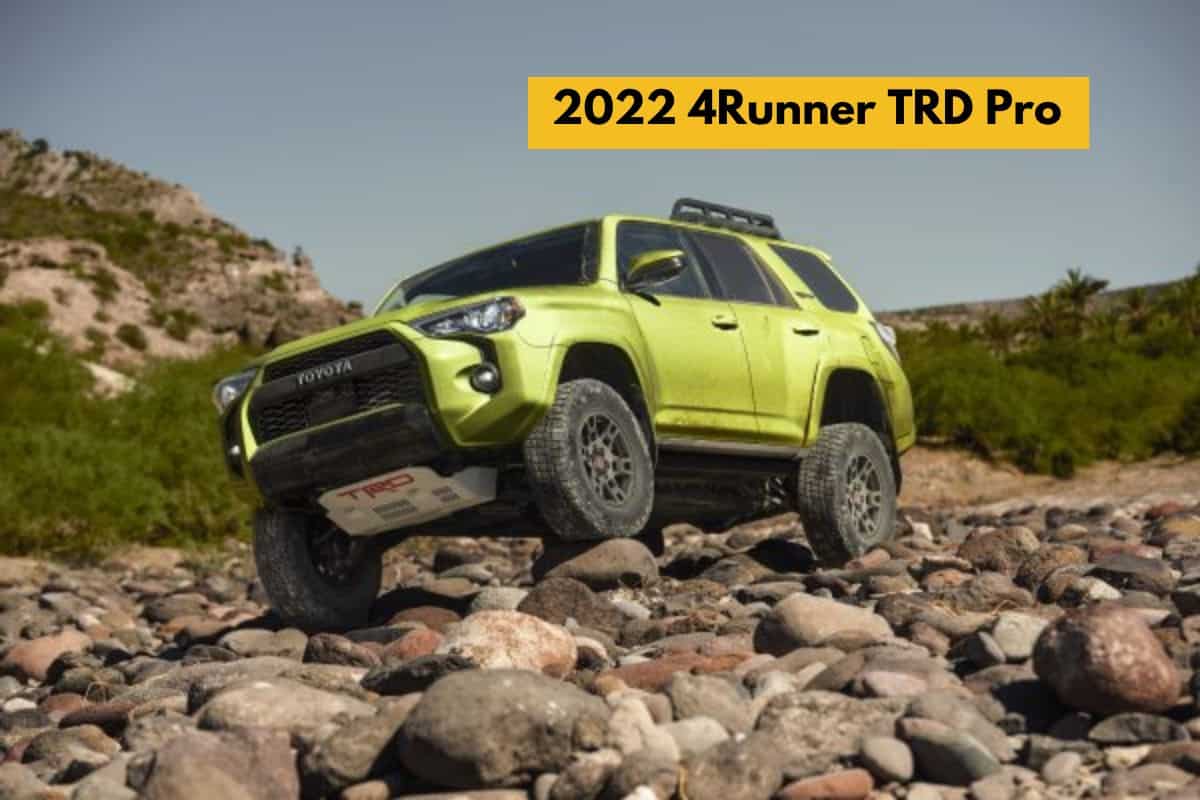 There was a study conducted by iSeeCars.com, where Toyota 4Runners could be rated on resale value. The normal rate of 5 years of work of depreciation came to be 38.5% with all cars being at 49%.
If you're looking to buy a used Toyota 4Runner, here is a year by year model average in the last decade:
| | |
| --- | --- |
| 2011 | $15,625 – $18,900 |
| 2012 | $16,825 – $21,200 |
| 2013 | $18,500 – $22,800 |
| 2014 | $20,225 – $25,075 |
| 2015 | $21,300 – $30,825 |
| 2016 | $23,175 – $32,550 |
| 2017 | $25,975 – $35,425 |
| 2018 | $28,100 – $38,600 |
| 2019 | $30,650 – $40,725 |
| 2020 | $32,950 – $43,425 |
The Upcoming 2022 Model: What to Expect
As the Toyota 4Runner models grow, the 2022 model will be releasing a TRD Sport model that will be great as a counterpart to the pickup Toyota Tacoma.
The TRD isn't too sporty with the 20-inch featured wheels, hood scoop. However, it is outfitted with a luxurious interior design of faux leather and dampers that will help the vehicle be adaptive and provide better body control. The headlights will also be providing excellent illumination with LED high beams.
While the official pricing hasn't been released yet, here are some speculations on the average pricing of the newer models such as the SR5 being $38k, the TRD Sport being $41k, and the TRD off-road model being only a grand more at $42k.
What is really motivating about the upcoming 2022 model is the 270 horsepower on 4.0 liters as well as the V6 engine providing five different speed automatic transmissions. The model will be providing both rear and full-wheel drive as well as four-wheel-drive systems.
When tested, the latest version of the model only took 7.6 seconds to reach 60mph. This didn't optimize the even behavior of the engine even with downshifts needing a stern press on inputs for the 4Runner to move forward.
The SUV 2022 model will be sure to surprise audiences by being lightweight, taking on a sporty style, perfect off-roading with easier navigation through parking, being able to take on various terrain roads.
Steering is also improved by also being light weighted and imprecisely navigating around other vehicles during traffic rush hour which proves to be better than the competitor model, the V-6 Dodge Durango.
Toyota's upcoming 4Runner will appear in a pitted frame while storing a powerful torque engine that provides exceptional help when towing. This blows competitors, like the Wrangler, out of the water with this 4Runners 5,000 lbs compacity.
Safety and driving assistance features have advanced as the technology presents automatic high-beam headlamps once nighttime occurs, monitor warnings for blind-sports, forward-collision warnings with emergency braking automatically applied, assistance with lane changes, as well as including cruise control that can be adaptive at any time.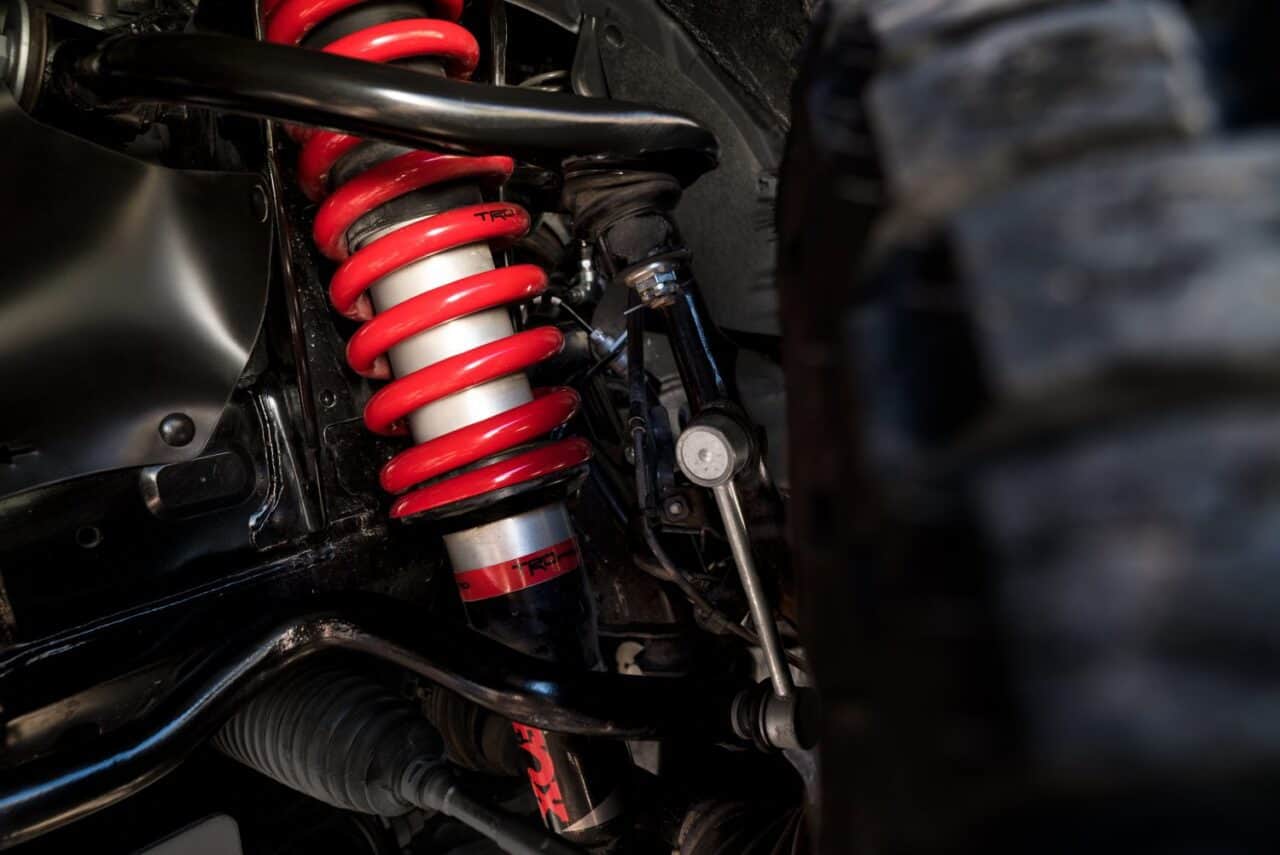 This will truly revolutionize the 4Runners at Toyota that will make any outdoor enthusiasts eager to get their hands on the latest upcoming model. Toyota never ceases to amaze its fans with all they do to keep you and your family safe while giving you one fantastic ride across the country. Source
Overall Conclusion
The competition against the 2019 Grand Cherokee is pretty tight, but the Toyota 4Runner is a strong contender. They provide a great sense of adventure and are still able to take on rough trails and even sleek mountain passages.
Drivers can feel the confidence behind the manufacturers at Toyota and find the various year models of the 4Runner to be reliable with excellent mileage and features. The Toyota 4Runners does come with some flaws but it still has a lot to offer and can be reasonable or even fantastic for the budget of families and travelers alike.
More 4Runner Resources
If you enjoyed reading about the Toyota 4Runner, you will surely appreciate the other related articles I have written. These articles delve deeper into specific aspects of the 4Runner such as its off-road capabilities, interior design and technology features. Additionally, I have compared the 4Runner to other popular SUVs in its class to help you make an informed decision about your next vehicle purchase. Give them a read, and I am sure you will find them just as interesting and informative as the first article.