What Are The Best Years For The Nissan Rogue (and what to avoid!)
Looking for an affordably priced SUV can be a challenge, but the Nissan Rogue might stand out as one of the more appealing options.
But should you buy it? And if so, what year should you try to pick up?
What Are The Best Years For The Nissan Rogue (and what to avoid!)
Either the 2012 or 2018 Nissan Rogue is the best model year. The 2012 has the advantage of being more affordable while the 2018 Rogue has more current tech features. Both have superb handling capabilities and a fair amount of space for passengers in the cabin.
If you can find a 2012 model, you could fare pretty well. You might do even better with a 2018.
If you see the 2014, 2015, or 2019, avoid at all costs.
Let's talk a little more in depth about which Rogue is the best, what is bad about Nissan Rogue, which years have a troublesome transmission, reliability ratings, and just why is Nissan Rogue so popular.
What exactly is there to like about the 2012 model year? The 2018 model year?
What Years Did Nissan Rogue have Transmission Problems?
If you've done even a smidgeon of research on the Nissan Rogue, then you have likely already heard of the Rogue's transmission issues.
While the Nissan Rogue has essentially saved the company's reputation while it faced some intense adversity, it is not without this one big flaw.
The Continuously Variable Transmission (CVT) is an extremely expensive repair, costing you anywhere between $2,000 and $3,000 dollars and between two to three weeks of a mechanic's time.
With this in mind, proceed cautiously, knowing that the CVT can cause failure to start from a dead stop.
Once coming to a complete stop, the vehicle might not be able to restart. For some folks, the vehicle might respond after being shifted into reverse.
You will hear a lot of grinding and whining noises coming from under the hood. Although the car will behave normally, it will get noisy. Sometimes, it will vibrate.
The transmission might also overheat, as buyers have reported gear slippage and extreme vibration due to the overheating issue.
This typically occurs somewhere around the 110,000-mile mark, which is still fairly early on for transmission failure.
Are Nissan Rogues Reliable?
Problems aside, RepairPal.com lists the Nissan Rogue as having a 4-out-of-5 reliability rating.
This places it smack-dab in the middle of the competition. Ownership costs are exceedingly low with an annual average repair cost of $467.
The frequency and severity of issues are average for this segment.
RepairPal also lists the Rogue's most commonly reported problems as the fuel gauge reading incorrectly, Code P0444 triggering a check engine light, and the sunroof failing to completely close.
On the whole, there are relatively few reasons that the Rogue will fail to get you past 200,000 miles when properly maintained.
As that is the trick with buying used cars, it is incredibly important that you get the vehicle's CarFax.
That will tell you if the Rogue has already undergone a transmission rebuild or replacement, as well as clue you into a number of other issues that have been resolved.
Which Rogue is the Best?
If you don't mind going back a bit in the Rogue's timeline, the 2012 model year is generally well-liked.
However, it is prone to those pesky transmission issues. People have reported having to rebuild or replace the transmission at 60,000 miles.
Of course, if you get one with a rebuilt or replaced transmission, you should not have those same issues.
The 2012 Rogue is a fun vehicle to drive according to those who own them. Many drivers find themselves averaging about 25 miles per gallon.
The 2012 Rogue is slightly slow to accelerate, but once it takes off, it delivers a smooth driving performance.
The handling inspires confidence in drivers, and since these come with timing chains, you will not have to worry about replacing a pricey timing belt. (Chains tend to last a lot longer.)
If you are looking for something newer, try the 2018 Nissan Rogue.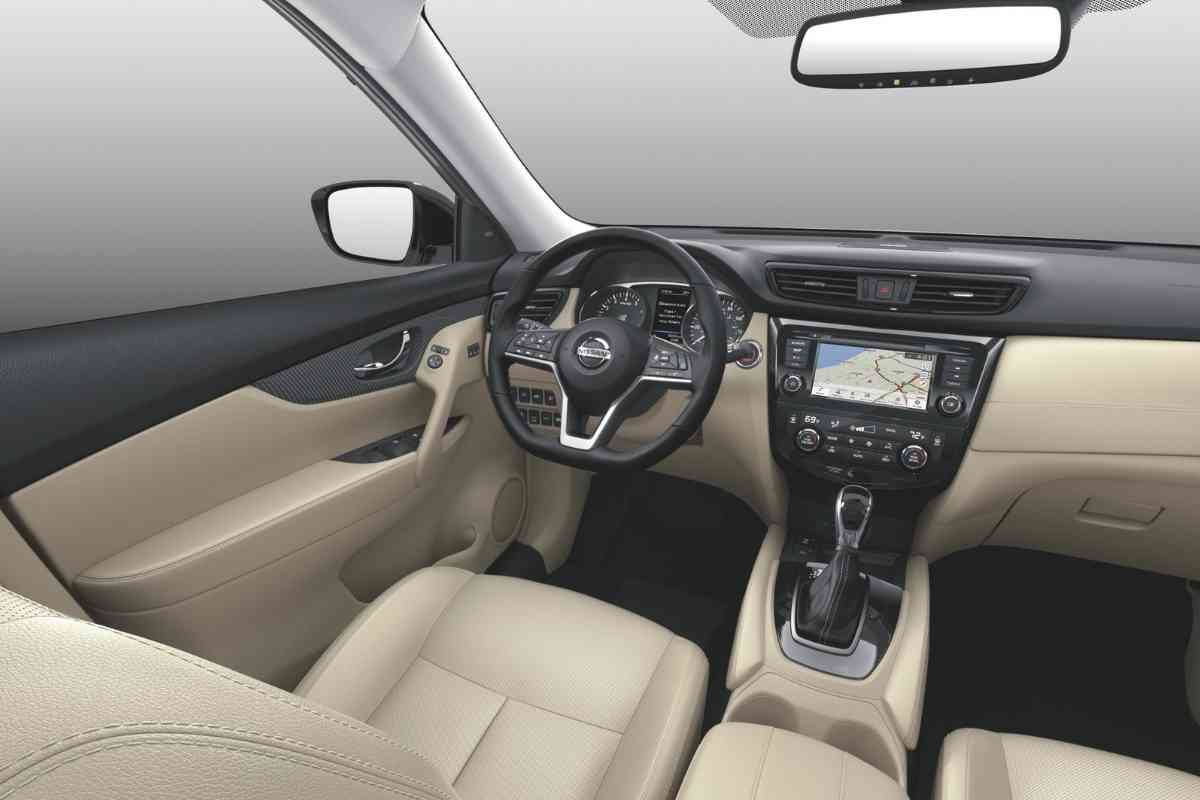 The front seats remain comfortable for long drives, and the ride quality is well-behaved while going over any type of terrain.
You get more cargo space (and more versatile at that) in the 2018 than in the 2012.
You also get way more tech features, such as smartphone app integration, Bluetooth, and optional HD Radio with the upgraded sound system on the line-topping SL trim level.
Buyers enjoy the 2018 Rogue's sporty handling performance, and switching over to "sport" mode can quickly resolve the Rogue's lack of power while set in "economy" mode.
It just takes a little bit of fuel efficiency away. Still, drivers seem to prefer that trade-off.
Many buyers have switched from big rivals like Honda and Ford to the 2018 Nissan Rogue and have been glad that they did.
What is Bad about the Nissan Rogue?
There are some bad things about the Nissan Rogue aside from its CVT issues. The most common complaint about its performance is that the Rogue just feels slow regardless of which model year and engine you get.
Nissan orients it more toward fuel efficiency, and in doing so, they lose some power.
The balance of power and efficiency does not quite match up with some of Nissan's top rivals.
Rogue owners complain of hearing suspension noise and feeling shuddering or popping sensations.
This has happened on the 2016 Rogue and will happen when turning the car in either direction.
The strut bearing assembly seems to be the culprit here and fixing it can cost anywhere from $520 to $1,200.
Do Nissan Rogues Break Down a Lot?
The Nissan Rogue is designed to last for at least 200,000 miles. Keep them maintained as required, and they could get you closer to 300,000 miles.
They do not necessarily break down a lot, but they go down about as much as any vehicle in this class.
When they do break down, it is usually to do with the usual wear-and-tear that happens over time.
Why is the Nissan Rogue so Popular?
Let's be clear: the Nissan Rogue sells because it bundles a lot of creature comforts into a reasonably priced package.
And it holds its value over time. The Rogue has a calm driving demeanor and offers enough space for a small family to relax in.
It can handle going over different types of terrain without losing its composure.
And, since they were affordable out the gate, the parts and maintenance costs are also lower than average.
Closing Thoughts
The Nissan Rogue is an SUV that keeps up with its direct competitors. Over time, it will incur some problems, but gently used Nissan Rogues (like the 2018) can serve you well.
The 2012 model is going to be more affordable than the 2018, but the 2018 comes with more tech and safety features that you find on newer vehicles.