About Four Wheel Trends
Welcome to Four Wheel Trends, your one-stop destination for everything automotive. Catering to car, truck, Jeep, and SUV enthusiasts, our platform is designed and curated by a team of passionate experts who share over 54 years of collective experience in the automotive world. Our mission is to provide you with valuable resources, expert advice, and the latest trends to help you make informed decisions and enhance your automotive journey. So, whether you're an off-road adventurer or a casual car lover, Four Wheel Trends is here to guide, inspire, and fuel your passion for all things on four wheels. Join our growing community and explore the exciting world of automobiles together with us.
Our Founder – Kern Campbell
email: kerncampbell@fourwheeltrends.com
Meet Kern Campbell, the passionate founder and driving force behind Four Wheel Trends. With a lifelong love for automobiles, Kern has dedicated himself to sharing his knowledge and enthusiasm with fellow car, truck, Jeep, and SUV enthusiasts around the world.
Kern's journey into the world of vehicles began at the tender age of 5 when he fell in love with his grandfather's Jeep Grand Wagoneer. This childhood infatuation transformed into a full-fledged obsession in 1995 during high school when he acquired his first Jeep Wrangler YJ Sahara. The exhilaration and sense of freedom it brought left an indelible mark on Kern's heart, setting the stage for his future endeavors.
Over the years, Kern has owned and reconditioned an impressive collection of vehicles, including 8 Jeep Grand Wagoneers, 2 Jeep YJs, 2 Jeep LJs, a Grand Cherokee, Toyota 4Runner, 2 Sequoias, Lexus GX, GMC Yukon, Chevy Suburban, and more. His experience and expertise have earned him recognition in numerous publications and even a feature on Wikipedia, discussing the value of classic Grand Wagoneers.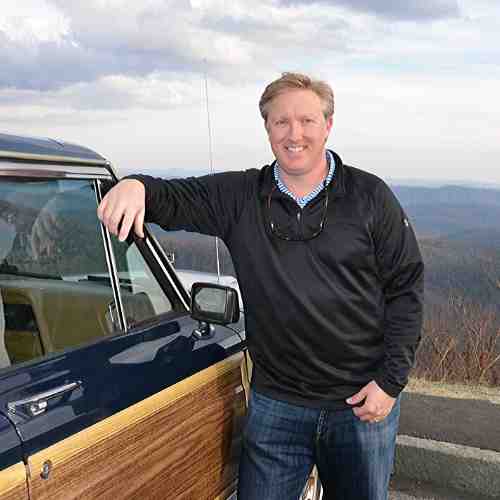 In 2016, Kern decided to channel his passion for automobiles into creating a platform that would bring together like-minded enthusiasts. What started as a blog about restoring old Jeeps, MyJeepandMe.com, soon evolved into Four Wheel Trends, a comprehensive resource for automotive knowledge covering cars, trucks, SUVs, and Jeeps. Today, Kern serves as the primary voice of the publication, sharing his insights, experiences, and advice with millions of readers worldwide.
Kern's unwavering commitment to providing valuable information and promoting automotive enthusiasm has made Four Wheel Trends what it is today – a trusted source for automotive guidance, opinions, and inspiration. Through his leadership, Kern aims to cultivate a thriving community of enthusiasts, empowering them to make the most of their automotive journeys and create lasting memories behind the wheel.
Automotive Industry Involvement:
Kern Campbell, the founder and publisher of Four Wheel Trends, is proud to be a part of the SEMA Social Media Correspondent Program. This program was launched in 2020 to give influencers exclusive access to information, events, and programs related to the automotive industry. The program is aimed at encouraging content creators to develop authentic, social-media-friendly messages that resonate with audiences on their respective platforms.
As a participant in the SEMA Social Media Correspondent Program, Kern has access to valuable resources that he uses to develop exciting content for his readers. He has been able to share his expertise and passion for vehicles with a wider audience, showcasing the products he uses on his builds and encouraging younger generations to get involved in the automotive industry.
The SEMA Social Media Correspondent Program now includes over 100 participants from the United States and Canada, representing multiple segments of the industry, including truck, off-road, sport compact, hot rods, racing, and more. Kern is honored to be part of this program and to be able to share his love for vehicles with others through his writing.
SEMA continues to actively recruit automotive influencers for the SEMA Social Media Correspondent program. If you are interested in being considered for the program, apply now and become a part of the growing community of automotive influencers.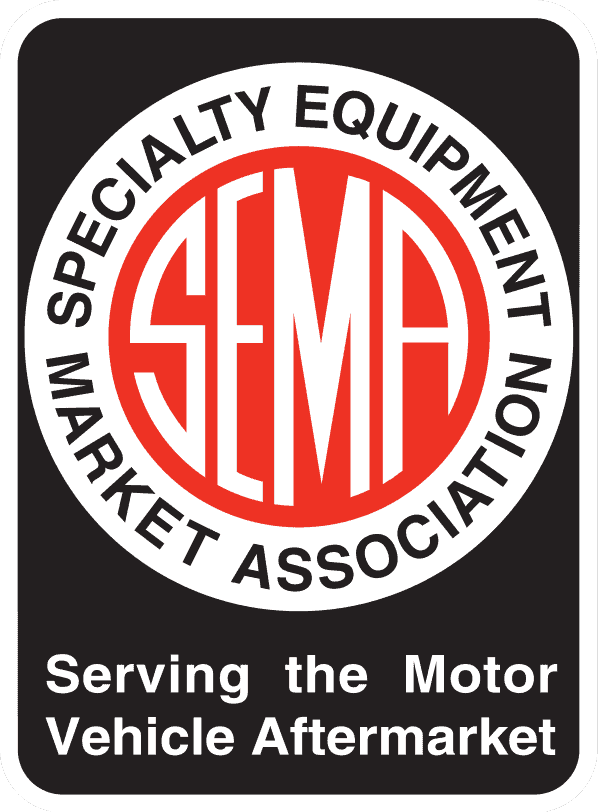 The Beginning – Restoring a Jeep Grand Wagoneer
The story of Four Wheel Trends began in 2016 when our founder, Kern Campbell, embarked on a personal project to restore an old Jeep Grand Wagoneer. Kern's love for the Grand Wagoneer was rooted in his childhood memories, riding in his grandfather's vehicle and experiencing the joy and sense of adventure it brought.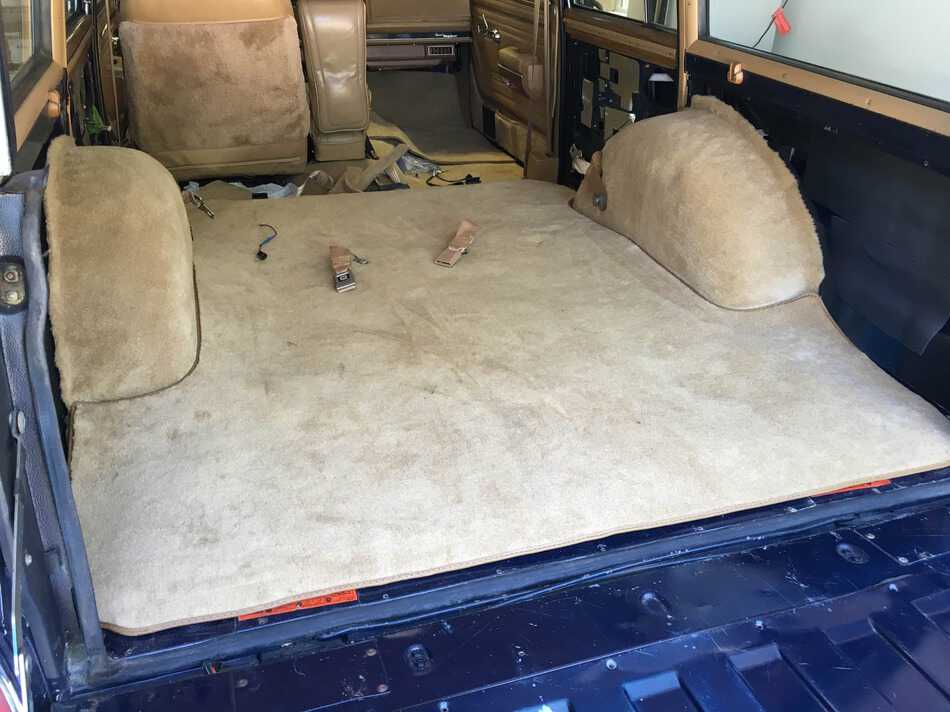 Determined to bring new life to a classic automobile, Kern purchased a Jeep Grand Wagoneer and set out to document the entire restoration process on his blog, MyJeepandMe.com. The blog quickly gained traction, attracting the attention of fellow Jeep enthusiasts and those interested in the art of restoration. Kern's meticulous approach, detailed explanations, and engaging writing style struck a chord with readers, who eagerly followed his progress and sought his advice on their own restoration projects.
During the restoration process, Kern shared his experiences and the lessons he learned with his growing audience. From rust removal and bodywork to carburetor rebuilds and interior restorations, Kern provided step-by-step guidance and expert advice on every aspect of the project. His passion for the Jeep Grand Wagoneer was evident in every post, and his commitment to preserving the vehicle's heritage while adapting it for modern-day use made his blog a valuable resource for those looking to embark on similar journeys.
As the restoration project progressed and the blog's readership grew, Kern realized the potential for expanding his content to cover not just Jeeps but also other off-road vehicles, trucks, and SUVs. This realization marked the beginning of a new chapter for the blog and led to the creation of Four Wheel Trends.
Today, Four Wheel Trends continues to draw inspiration from its humble beginnings as a restoration blog. We remain dedicated to preserving the spirit of adventure and love for classic vehicles that sparked our founder's passion. Our readers can still find expert advice and valuable insights on vehicle restoration, alongside a wealth of information on various automotive topics, serving as a testament to our commitment to providing comprehensive resources for enthusiasts everywhere.
Expansion – From Jeep Enthusiasts to All Vehicles
As Kern Campbell's restoration project of the Jeep Grand Wagoneer reached completion and his blog continued to grow in popularity, it became apparent that there was a broader audience seeking automotive knowledge and advice beyond the world of Jeeps. Recognizing the opportunity to provide valuable resources to a wider range of vehicle enthusiasts, Kern made the strategic decision to expand the blog's focus from Jeeps alone to encompass all types of cars, trucks, SUVs, and off-road vehicles.
The expansion was a gradual process, beginning with the introduction of content about other off-road vehicles and brands. Kern drew from his extensive experience with Toyota 4Runner, Sequoia, Lexus GX, GMC Yukon, Chevy Suburban, and more, sharing his insights and expertise with his audience. As the blog's content diversified, so did its readership, attracting a growing number of enthusiasts interested in various makes and models.
In 2020, to better reflect the wider scope of the blog, Kern rebranded MyJeepandMe.com to Four Wheel Trends. The new name and identity encapsulated the blog's broader focus on all things automotive, while still honoring its roots in the Jeep community. With the expansion came the addition of new authors and contributors, each bringing their unique perspective and expertise to the Four Wheel Trends team. This collaborative effort allowed the blog to cover a wider range of topics, including vehicle maintenance, automotive news, reviews, off-roading tips, towing advice, and gear recommendations.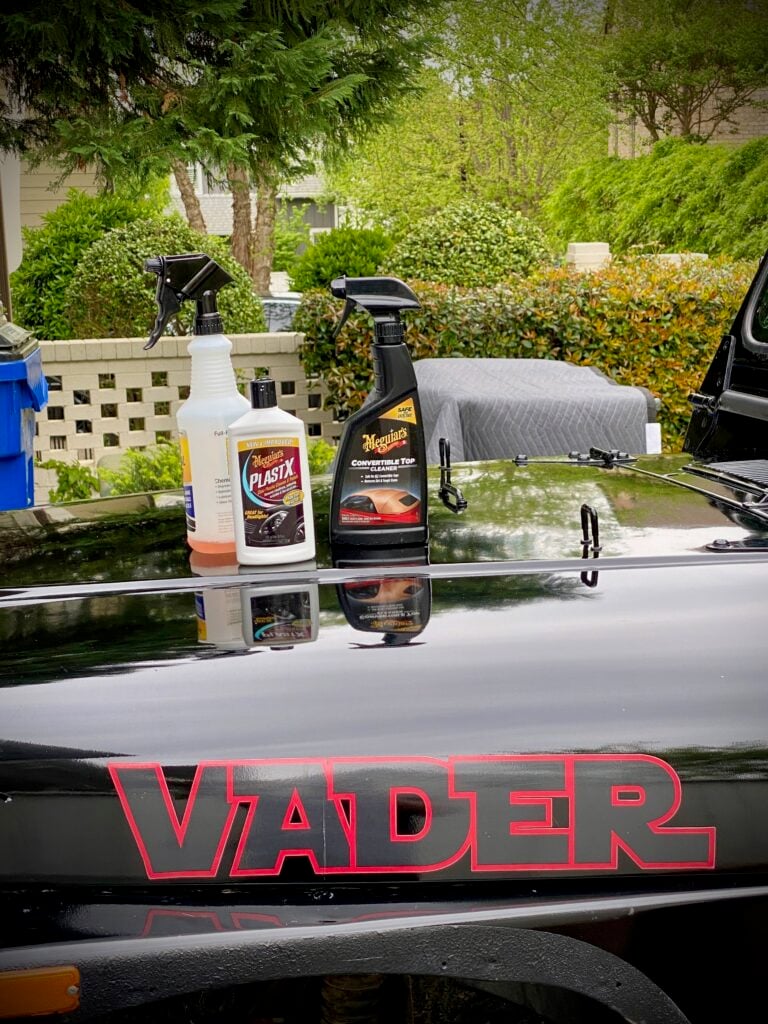 The transition from a Jeep-centric blog to a comprehensive automotive resource has allowed Four Wheel Trends to reach a larger audience and cater to the needs of diverse vehicle enthusiasts. However, Kern's passion for Jeeps and off-road adventures remains a core element of the blog, as the team strives to provide valuable resources and foster a sense of camaraderie among automotive enthusiasts worldwide. Today, Four Wheel Trends stands as a testament to the power of passion and the determination to share it with others, serving as a trusted source of automotive knowledge, guidance, and inspiration for all.
Our Team – Sharing What We Know
Four Wheel Trends boasts a talented team of multiple authors who contribute their diverse knowledge and expertise to our growing platform. While Kern is the publication's primary voice, our team of contributing writers and our Content Editor and SEO Specialists are key members of the Four Wheel Trends family.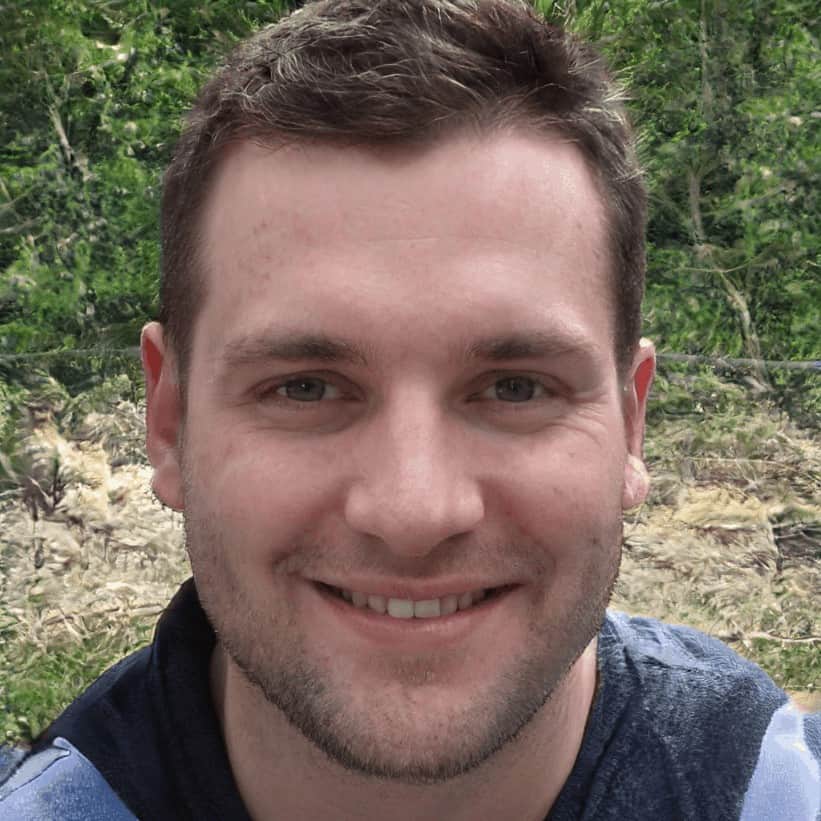 John Nelson
Contributing Author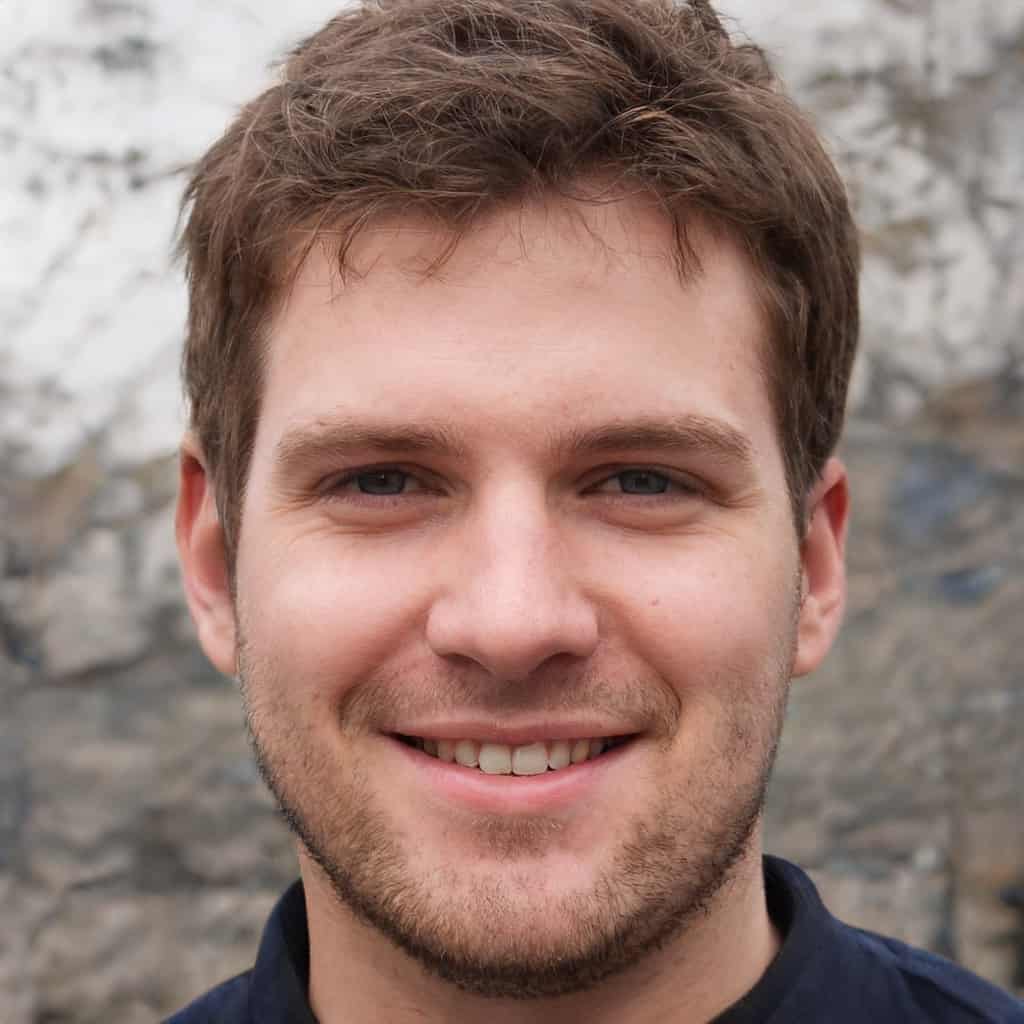 Will Turner
Contributing Author
Additional Content Contributors
Christian Guest
christianguest@fourwheeltrends.com
Christian is a contributor to Four Wheel Trends, where he writes about his experiences restoring his vintage 1980 International Scout II, 304 V8, 4×4.
Lisa Carver
lisacarver@fourwheeltrends.com
Lisa travels full-time with her husband and two dogs. She contributes travel, offroad and RV content to the site.
Our Mission – Helping Millions of Readers
At Four Wheel Trends, our mission is to help millions of readers worldwide by providing valuable information, expert advice, and insightful resources on all things automotive. We strive to create a supportive and engaging community for car, truck, Jeep, and SUV enthusiasts, helping them navigate the intricacies of vehicle ownership, maintenance, and upgrades.
Our commitment to helping our readers starts with the quality and depth of our content. We cover a wide range of automotive topics, from in-depth vehicle reviews and buying guides to maintenance tips, off-roading advice, and the latest industry news. Our team of experienced authors and contributors bring their unique expertise and perspectives to the table, ensuring that Four Wheel Trends remains a comprehensive and trusted source of automotive knowledge.
In addition to providing valuable content, we prioritize our readers' needs and feedback, consistently engaging with our community to understand their concerns, answer their questions, and address their challenges. This two-way communication allows us to continually refine our content, ensuring that we provide the most relevant and helpful information for our readers.
Our mission extends beyond the digital realm, as we actively participate in and support automotive events, charities, and initiatives that promote responsible vehicle ownership and the spirit of adventure. By partnering with like-minded organizations and individuals, we aim to make a positive impact on the automotive community and foster a sense of camaraderie among enthusiasts.
At the heart of our mission is a genuine passion for automobiles and the desire to share that passion with our readers. We believe that by providing valuable resources and fostering a supportive community, we can help our readers make the most of their automotive journeys, create lasting memories, and experience the joy of driving to the fullest.
As Four Wheel Trends continues to grow, we remain dedicated to our mission of helping millions of readers worldwide, constantly striving to be your go-to resource for automotive guidance, opinions, and inspiration.
Four Wheel Trends Is Everywhere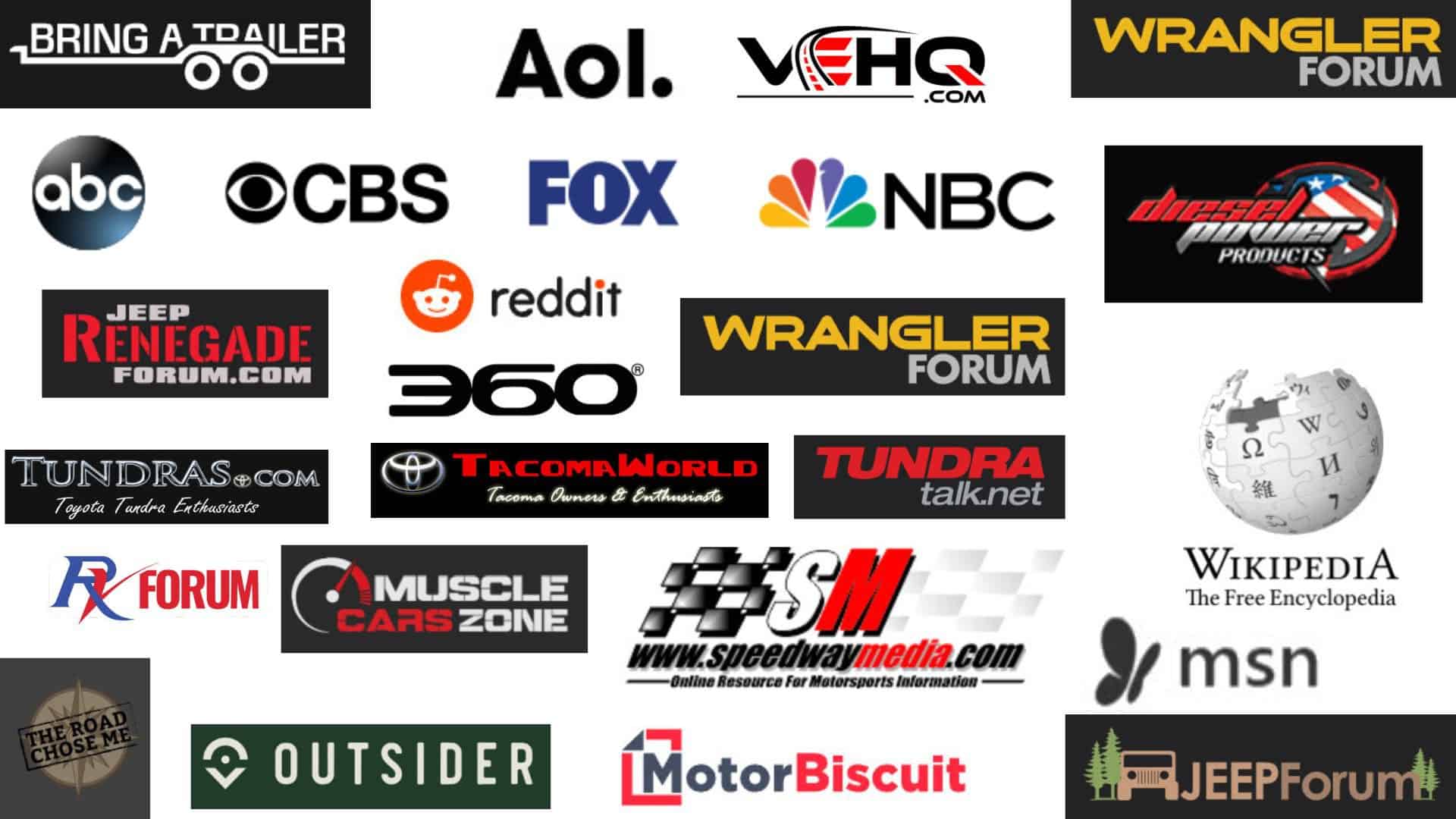 Kern's Collection – A Passion for Restoration
Kern Campbell's passion for restoration and love for automobiles are not just limited to his role as the founder of Four Wheel Trends.
His personal collection of vehicles showcases his dedication to preserving and revitalizing classic automobiles, as well as his appreciation for modern off-road vehicles and SUVs.
This impressive collection serves as a testament to Kern's commitment to the automotive community and his relentless pursuit of automotive knowledge and craftsmanship.
Kern's personal fleet of vehicles includes a diverse mix of classics and modern models, demonstrating his deep appreciation for vehicles of all types. Some of the most notable vehicles in his collection are:
Two 1991 Jeep Grand Wagoneers: As the vehicle that sparked his passion for restoration, Kern owns two pristine examples of this iconic classic, each meticulously restored to showcase their timeless beauty and off-road prowess.
1993 Jeep Wrangler Sahara YJ: A sentimental favorite, this Jeep holds a special place in Kern's heart as his first Wrangler, and serves as a reminder of the adventures and experiences that set him on his automotive journey.
2006 Jeep Wrangler TJ Unlimited (LJ): A more recent addition to his collection, this Wrangler represents the evolution of the Jeep brand and its enduring appeal to off-road enthusiasts.
2011 Lexus GX 460: Kern's affinity for luxury SUVs is evident in this Lexus GX, combining off-road capability with premium comfort and style.
2019 GMC Yukon SLT: A testament to Kern's love for American-made SUVs, this Yukon is a versatile and capable vehicle that showcases the best of modern SUV design and technology.
2023 Toyota Sequoia Limited: While Kern enjoys older vehicles and bringing them back to life, a brand new car is always a fun daily driver.
Kern's passion for restoration extends beyond his own collection, as he is constantly on the lookout for new projects and opportunities to breathe new life into classic vehicles.
His dedication to preserving automotive history and his vast knowledge and expertise make him a respected figure in the restoration community and an invaluable resource for fellow enthusiasts.
Through his personal collection and restoration projects, Kern continues to inspire and educate the readers of Four Wheel Trends, sharing his passion and knowledge with a growing community of car, truck, Jeep, and SUV enthusiasts who share his love for automobiles and the open road.
What You Will Find On Four Wheel Trends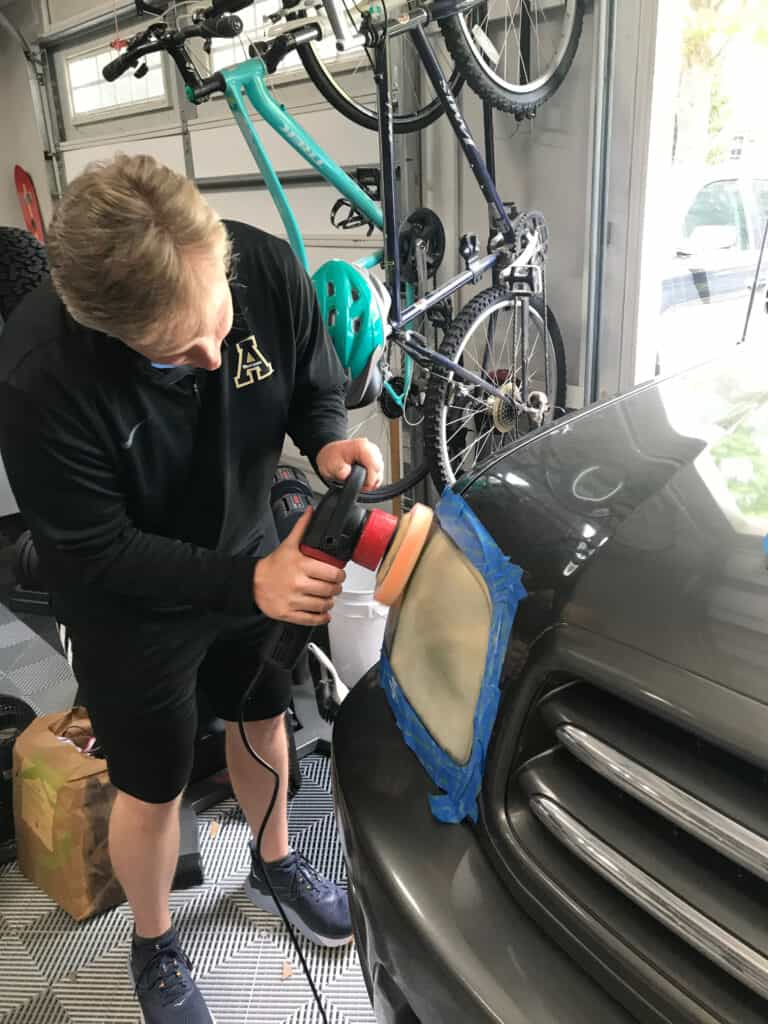 Today, my blog and brand, Four Wheel Trends, reflects a more diverse range of automotive resources for cars, trucks, SUVs, and Jeeps.
However, the site started out as MyJeepandMe.com, where I first blogged just about restoring old Jeeps. As a result of my knowledge about Grand Wagoneers, It got me featured in numerous publications, including Wikipedia, where I discussed how much classic Grand Wagoneers are worth.
As time went on, I expanded my writing coverage to all Jeeps. I've owned many Jeeps, including Wranglers, Grand Cherokees, and Grand Wagoneers. Today Four Wheel Trends covers the entire spectrum of vehicles. This being said, our content still focuses a great deal on the ability to drive your vehicle offroad for Overlanding and other general adventure activities.
Vehicles (Brands and Models)
If you are looking to buy a new or used vehicle, chances are we have some insights you may find helpful when making a purchasing decision. Some of our top vehicle articles include:
More Vehicle Articles
Automotive FAQ
News & Reviews
More News and Reviews Articles
Offroad
More Offroad Articles
Towing
More Towing Articles
Gear
More Gear Articles
Fun Facts About Kern
The first car I drove was a 1984 Volvo 240 DL station wagon with 240,000 miles. Our family affectionately called it "Vinny Volvo." I took that Volvo offroad and all over trying to make it die, so I had a reason to buy something else. However that Volvo never died. Eventually, I was able to move on to a newer vehicle, and "Vinny Volvo" was sold to a graduate student at Duke University for $900.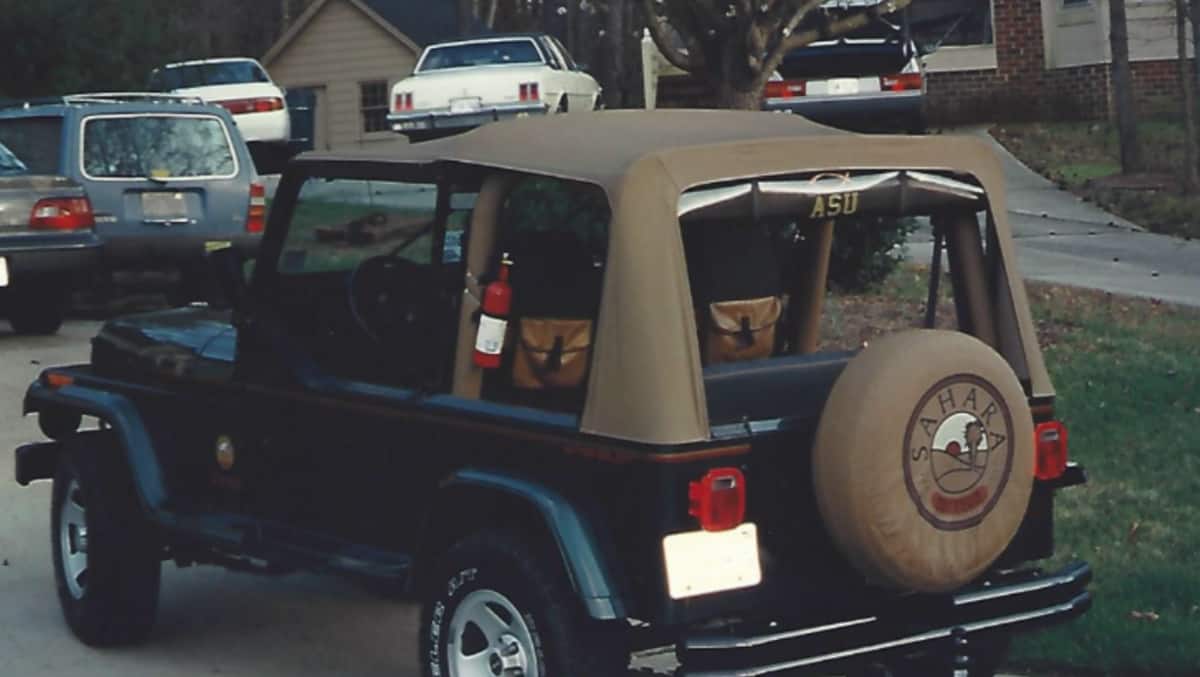 I sold my first Jeep, a 1993 Jeep Wrangler Sahara, to help pay for my wife's wedding ring. I still love my wife (and she hasn't left) so it was a good trade, but I do miss that Jeep. I have another one just like it now, with a lot lower miles… but there is nothing quite like your first Jeep.
My personal fleet of vehicles currently includes Two 1991 Jeep Grand Wagoneers, a 1993 Jeep Wrangler Sahara YJ, a 2006 Jeep Wrangler TJ Unlimited (aka; LJ), a 2011 Lexus GX 460, and a 2019 GMC Yukon SLT.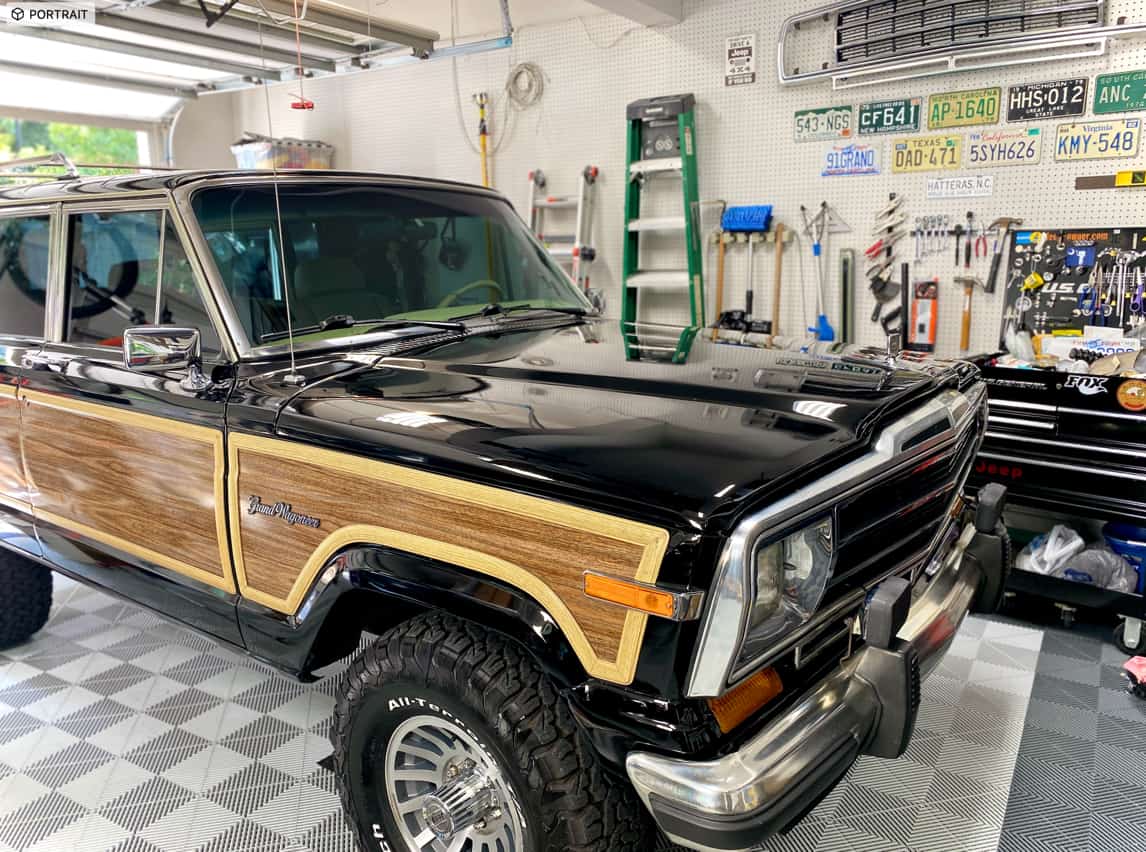 Contact Us
If you would like to reach out to us, be sure to use our contact page. Thank you