Lexus GX Years To Avoid! | 21 Best & Worst Years 2023 Data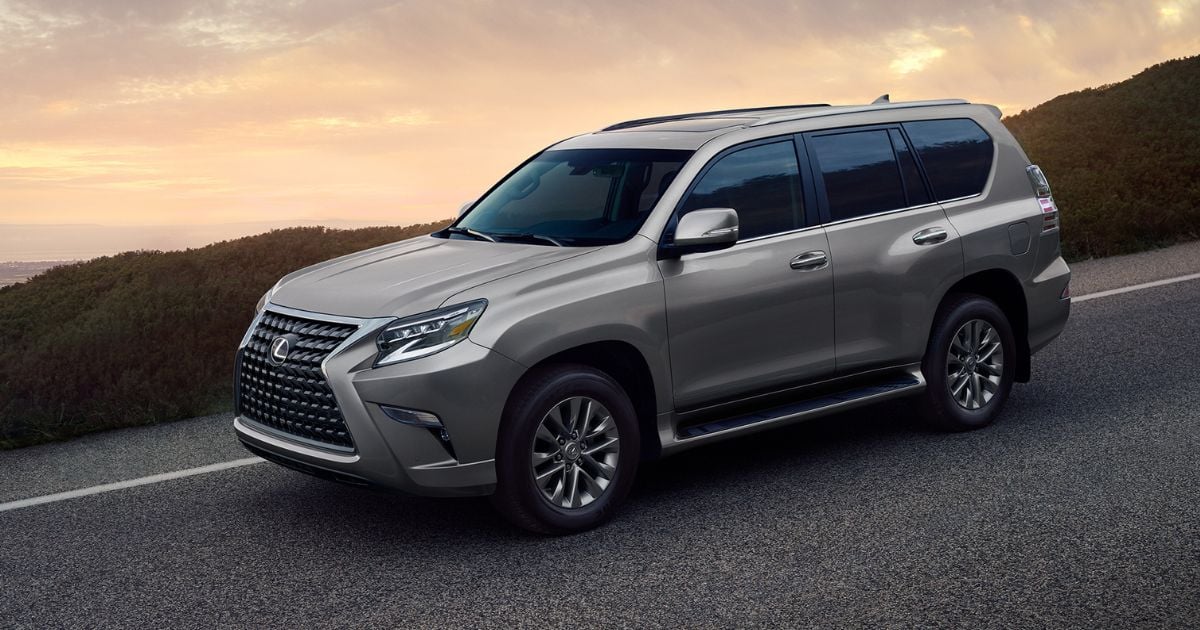 The GX, manufactured by Lexus and sold in the United States since 2002, provides a unique combination of off-road capability, refined luxury and craftsmanship, versatile seating and storage, along with the reliability and longevity we have come to expect from the Lexus brand.
If you want to discover the best and worst Lexus GX model years, you have come to the right place. I will share information on the Lexus GX SUV, including trusted automotive repair data, consumer feedback, and my personal insight from owning a Lexus GX for 12+ years and counting.
The best years for Lexus GX are 2005, 2006, 2007, 2008, 2009, 2011, 2012, 2013, 2015, 2019, 2020, 2021, 2022, and 2023. In comparison, the worst years are 2002, 2003, 2004, 2010, 2016, 2017, and 2018. This ranking is based on data from trusted automotive repair data, consumer feedback, and my experience owning a Lexus GX.
While researching the Lexus GX, be sure to bookmark these popular articles: GX460 vs GX470, All New 2024 Lexus 550 Announcement, and Lexus GX Reliability.
Three generations of the Lexus GX SUV:
There are three generations of GX you need to know about. Each one has its own unique characteristics.
First Generation: Lexus GX470 model years — 2002 to 2009
Second Generation: Lexus GX460 model years — 2010 to 2023
Third Generation: Lexus GX550 — 2024 to Future (Expected early 2024 arrival)
Best Years of Lexus GX In First Generation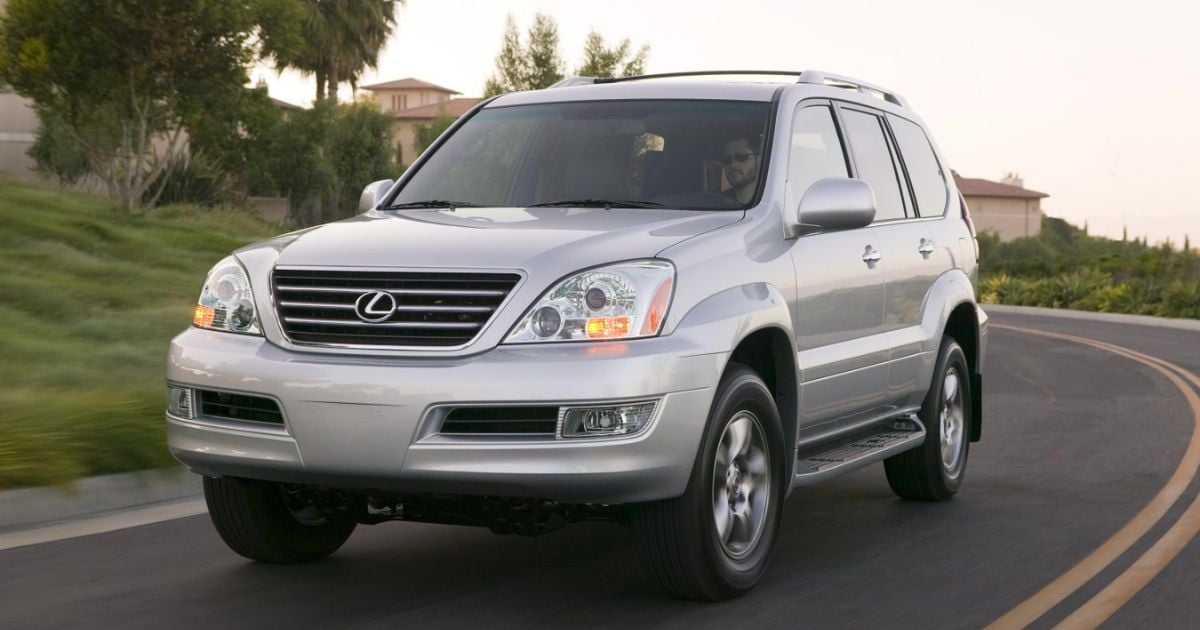 2005, 2006, 2007, 2008, and 2009
The Lexus GX 470 is a luxury mid-size SUV that has been on the market since 2002. While all of its model years have been consistent in terms of quality and performance, some stand out as the best.
According to automotive experts and owners alike, the best years for the Lexus GX 470 are between 2005 and 2009, with the 2009 model year standing out as the best.
The 2005-2009 Lexus GX 470 models are known for their reliability, off-road capabilities, and overall value.
These years feature a 4.7-liter V8 engine that produces 263 horsepower and 323 lb-ft of torque, which provides plenty of power for towing and off-road adventures. The 2009 model year also features a more refined suspension system that improves ride quality.
One of the reasons why these model years are considered the best is due to their consistent reliability rating. They are known for their durability and longevity, making them popular among used SUV buyers.
These model years also feature a spacious and comfortable interior, with plenty of luxury features that make them a joy to drive.
When it comes to value, the 2005-2009 Lexus GX 470 models are hard to beat. While they were expensive when new, they now offer outstanding value as used vehicles.
They are available at a fraction of their original price, making them an excellent choice for buyers who want a luxury SUV without breaking the bank.
Worst Year of GX In First Generation
2003, 2004
When considering a used 2003 or 2004 Lexus GX 470, it's important to be aware of some common issues that owners have reported.
While Lexus vehicles are generally known for their reliability, being informed about potential concerns is still beneficial.
Here are a few things buyers should look out for:
Timing Belt and Water Pump:

The timing belt and water pump are critical components in the engine. It is recommended to check whether these components have been replaced or inquire about their condition, as they typically require around 90,000 to 100,000 miles to prevent potential engine damage.

Suspension System:

Some owners have reported issues with the air suspension system, specifically leaks in the air shocks. Test the suspension thoroughly during a test drive to ensure proper functionality and a smooth ride. Keep in mind that repairing or replacing the air suspension system can be costly.

AHC Fluid Leak:

The GX 470's Adaptive Variable Suspension (AHC) system uses hydraulic fluid, which can develop leaks over time. Inspect the vehicle for any signs of fluid leakage and check if the suspension is functioning correctly.

Transmission Fluid Leak:

There have been reports of transmission fluid leaks in some GX 470 models. Inspect the transmission area for any signs of leakage and check the transmission fluid levels and condition during a pre-purchase inspection.

Dashboard Cracks:

Some owners have noticed cracks developing on the dashboard due to heat exposure. While it may not affect the vehicle's performance, it can be an aesthetic concern. Check the condition of the dashboard, especially in areas prone to cracking.

Navigation System Failure:

The navigation system in the 2003 and 2004 GX 470 models has been known to experience failures or malfunctions. Test the navigation system thoroughly during your test drive to ensure it is functioning properly.
Flaws of the First Generation GX
While the Lexus GX 470 is generally regarded as a reliable and well-built SUV, there are a few known flaws or issues that owners have reported.
It's important to note that these flaws are not necessarily prevalent in all vehicles and can vary from case to case.
Here are a few common concerns from owners:
Fuel Efficiency: The GX 470 is known for its powerful V8 engine, which provides robust performance but may result in lower fuel efficiency compared to smaller, more fuel-efficient vehicles. This is a common trade-off for SUVs of this size and power.
Handling and Body Roll: Due to its body-on-frame construction and off-road capability, the GX 470 may exhibit more body roll and less precise handling compared to car-based SUVs or sedans. While this is expected in larger, truck-based SUVs, it may feel less agile in certain driving situations.
Limited Cargo Space: The GX 470 offers three-row seating, but the third-row seats do not fold flat into the floor. This can limit the available cargo space when the third-row seats are in use. If maximum cargo capacity is a priority, it's worth considering how the limited cargo space may impact your needs.
Outdated Technology: As a vehicle from the early 2000s, the GX 470's technology may feel outdated compared to more modern vehicles. Features like infotainment systems, connectivity options, and advanced driver-assistance systems are not as advanced as those found in newer models. However, this is to be expected in a vehicle of its age.
Maintenance and Repair Costs: While the GX 470 is generally reliable, it is a luxury SUV, and maintenance and repair costs may be higher compared to non-luxury or compact vehicles. Genuine Lexus parts and specialized servicing may come at a premium.
Best Years of GX in Second Generation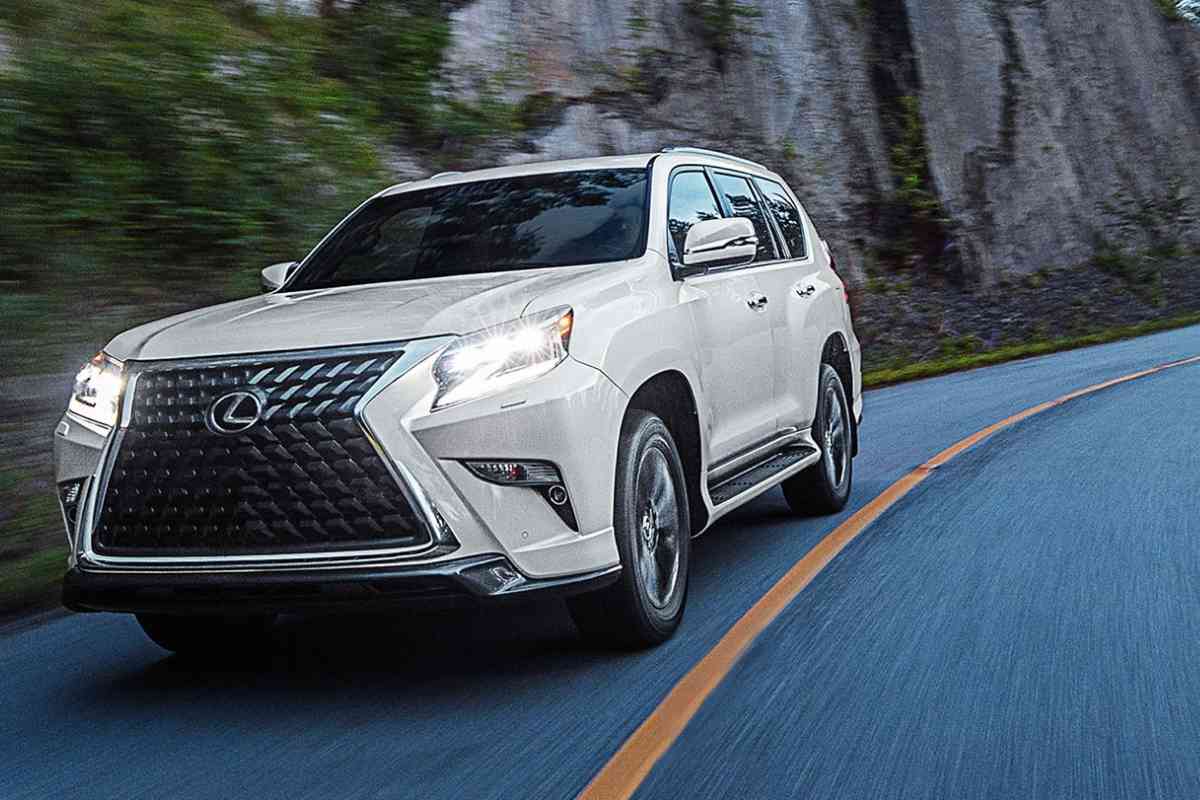 2011, 2012, 2013, 2015, 2019, 2020, 2021, 2022, and 2023
The Lexus GX 460 has a reputation for being a reliable vehicle, but some model years may be more reliable than others.
The 2015 and 2019 model year have a great track record of reliability and is known for their smooth ride and comfortable interior.
These models also have a high resale value, making them a great investment for those looking to sell their vehicles in the future.
The 2020 model introduced a new infotainment system and added several advanced safety features, making it a great option for those who prioritize technology and safety.
The 2022 and 2023 models have received updates to their exterior design and added features such as wireless charging and a panoramic view monitor.
*Note of importance: The 2022 and 2023 model years are still relatively new, so less real-world repair data available. This said, the final year or two of such a long production (13 years) run leads me to give Lexus the benefit of the doubt for the 2022-2023 GX model years in terms of reliability.
Worst Year of GX 460 in Second Generation
2010, 2016, 2017, and 2018
Conventional wisdom says the first year of a new model will likely be a problematic model. As such, it's not a surprise to see the 2010 GX make our list of model years to avoid.
According to carcomplaints.com, the 2010 Lexus GX model year has the most complaints and problems reported by owners.
The stability control issues are the most common complaints in this model year. The GX 460's stability control system can suddenly activate at low speeds, causing the vehicle to slow down and making it difficult to accelerate.
The 2016 model year also has a higher-than-average complaint rate, particularly with brake issues. Some owners have reported that the brakes feel spongy or that they are not responsive enough, which can cause serious safety concerns.
In addition to these issues, the 2017 and 2018 models have been recalled due to problems with the transmission. The recall addressed a potential defect that could cause the transmission to shift into neutral unexpectedly while driving, increasing the risk of a crash.
It's worth noting that these model years are still well-built and reliable vehicles, but they do have a slightly higher-than-average rate of complaints.
If you're considering buying a used GX 460 from these model years, it's essential to check the service history and ensure that any issues have been addressed.
Flaws In The 2nd Generation Lexus GX 460:
From my perspective as an owner of a 2011 GX 460, I would say the fuel economy and the swinging rear door are two of the downsides to owning a GX 460.
I have always averaged 13-14 mpg around town, and I can get 18-20 mpg on the highway. It also requires premium gas which does add extra expense when filling up.
Some would argue the extra cost of repairing a Luxury vehicle would be a detractor. While that may be true with competitors like BMW or Mercedes (two brands I have personal experience with), I would say the repair costs with Lexus are lower in comparison.
My experience has been that the Lexus does not break as often as the other brands. In 12+ years of ownership, I have only had one major repair, which I would classify as a repair over $500.
Lexus GX 460 Maintenance Costs from Car Edge Data
| Year | Major Repair Probability | Annual Costs |
| --- | --- | --- |
| 1 | 2.11% | $317 |
| 2 | 3.50% | $356 |
| 3 | 3.93% | $420 |
| 4 | 6.94% | $521 |
| 5 | 9.94% | $605 |
| 6 | 11.18% | $738 |
| 7 | 12.06% | $1,007 |
| 8 | 15.59% | $1,114 |
| 9 | 17.23% | $1,213 |
| 10 | 20.47% | $1,361 |
| 11 | 31.70% | $1,380 |
| 12 | 39.43% | $1,538 |
(Source)
I would say that is pretty impressive! Now, keep in mind I am not including routine maintenance in this because oil changes, tires, shocks & struts, wipers, etc. are required to be replaced with all vehicles. I am just discussing actual repairs from something that broke.
Here is a list I collected from other users and experts: (My comments in parenthesis)
Limited fuel efficiency compared to smaller, more fuel-efficient vehicles. (Agree)
Outdated infotainment system and technology compared to newer models. (Agree – No Apple Car Play)
Body-on-frame construction can result in more body roll and less precise handling. (No big deal for the added offroad ability)
Higher maintenance and repair costs compared to non-luxury or compact vehicles. (Maybe, but I have not experienced this personally)
Some owners have reported issues with the transmission, including rough shifting or hesitation. (I have not experienced this personally)
The navigation system may experience occasional glitches or malfunctions. (I have not experienced this personally)
Some owners have reported issues with the air suspension system, including leaks in air shocks or uneven suspension performance. (I do not have the air suspension, so I cannot say.)
The rearview camera quality may be lower than expected, especially in low-light conditions. (Agree. It's good but occasionally hard to see. It also does not have lines to aid in backing up. I really like having the lines like the 2019 GMC Yukon or the 2023 Toyota Sequoia that we own)
Share Your Insights With US
Did we forget something, get something right (or wrong)? We'd love to hear your insights! Share your automotive experiences based on our article in the comments below. Your input enriches our community's knowledge. Thanks in advance for sharing!
Lexus GX 550 Third Generation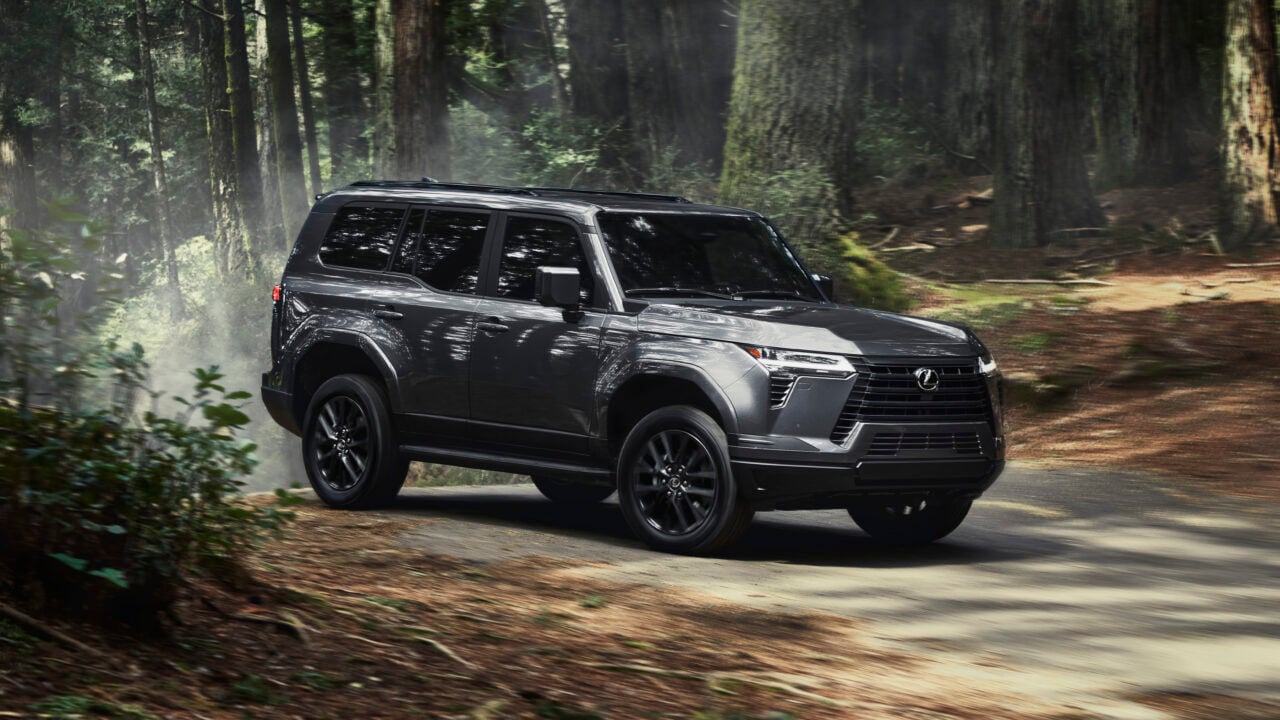 2024
There is an all-new Lexus GX 550 coming for 2024.
Here is what we know as of the time of publishing this article:
The 2024 Lexus GX is set to redefine the adventure-ready SUV segment with its exceptional combination of elegance, off-road capabilities, and luxurious features.
This all-new model builds upon its 20-year legacy in the Sport Utility Segment, showcasing Lexus' commitment to delivering a "Sophisticated Utility Vehicle." From its rugged yet refined exterior design to its thoughtfully designed interior, the GX sets itself apart as a true trailblazer.
One of the standout features of the 2024 GX is its unparalleled off-road performance. With standard 33-inch All-Terrain tires and 18-inch wheels, it is ready to conquer rough terrains with ease.
The Full-Time 4WD system, Torsen limited-slip center differential, and optional electronic locking rear differential ensure optimal traction and controlled performance. The GX Overtrail grade, inspired by the global Lexus "Overtrail Project," adds specialized styling and features for those seeking refined adventures.
Inside the GX, luxury and comfort abound. The driver-focused cockpit offers excellent visibility and a simplified layout, while the 14-inch Multimedia Touchscreen Display with Lexus Interface technology keeps you connected on the go.
With seating for up to seven passengers, heated and ventilated seats, and ample storage space, the GX provides a premium and spacious interior for every journey.
The comprehensive suite of safety features, including the Lexus Safety System+ 3.0, also ensures a secure driving experience.
Overall, the 2024 Lexus GX embodies the perfect balance of ruggedness, sophistication, and capability. Whether you're navigating city streets or venturing off the beaten path, this SUV is designed to inspire your urge to travel and explore nature.
With its unmatched off-road performance, luxurious features, and attention to detail, the new GX sets itself apart as a truly unique and exceptional vehicle in the automotive market.
I found this video helpful when checking out the new GX 550 model:
My Thoughts & Perspective
I simply love the Lexus GX. I'm a homer. I fully admit it.
Not only that, I love frequently getting new cars. I am a car collector that currently owns 8 vehicles for just 3 drivers.
However, even though I have owned so many different brands and models of vehicles over the years, once I got the Lexus GX 460, I could not bring myself to buy a different vehicle as my daily driver.
I would go to dealerships, and after a test drive and expecting to buy a new car, I'd drive home in my GX, happy I didn't spend the money on a new car because I still like the GX as much or better than what was on the market. (Ironically, this is what helped me afford to get into collecting vehicles. I never had a car payment, so I could build up cash to buy cool toys.)
I only bought a new 2023 Toyota Sequoia this year because I wanted my daughter, who turned 16, to drive the Lexus. I felt it would be a safe and reliable vehicle for her to drive.
Plus, it gave me an excuse to create new content around the all-new Sequoia, which helped… but I still love driving the GX at every chance I get.
My advice if you are in the market for a GX 470, 460, or the new 550 — Do it!
Even if it is one of the model years that had reported problems, still consider it. You should always have a mechanic do a pre-purchase inspection of a used vehicle you plan to buy.
If a dealership or seller is not allowing you to do a pre-purchase inspection by a professional, they are not the seller you want to be dealing with.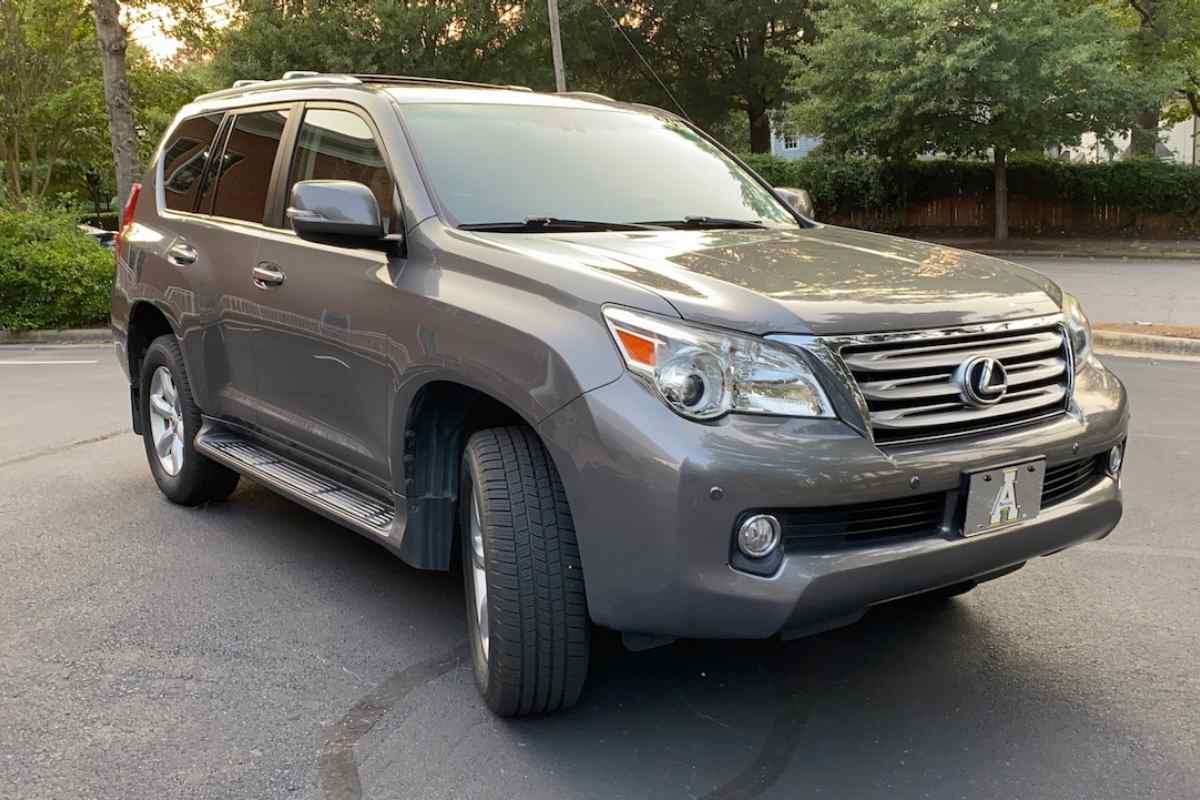 FAQ
According to several sources, the 2009 Lexus GX470 is considered the best year for this vehicle. It boasts an exceptional reputation for reliability with minimal reported issues and a high level of owner satisfaction. However, some argue that the 2005 model year is the best because it was the first year to feature Variable Valve Timing with intelligence (VVT-i), which increased the engine's horsepower.
Is the Lexus GX 470 reliable?
The Lexus GX 470 has a reputation for being a reliable vehicle. According to CarParts.com, the GX470 received only a few complaints, mainly about its air pump, battery, and electrical issues. However, it's worth noting that some model years may have more problems than others. It's recommended to do thorough research before purchasing a used GX 470.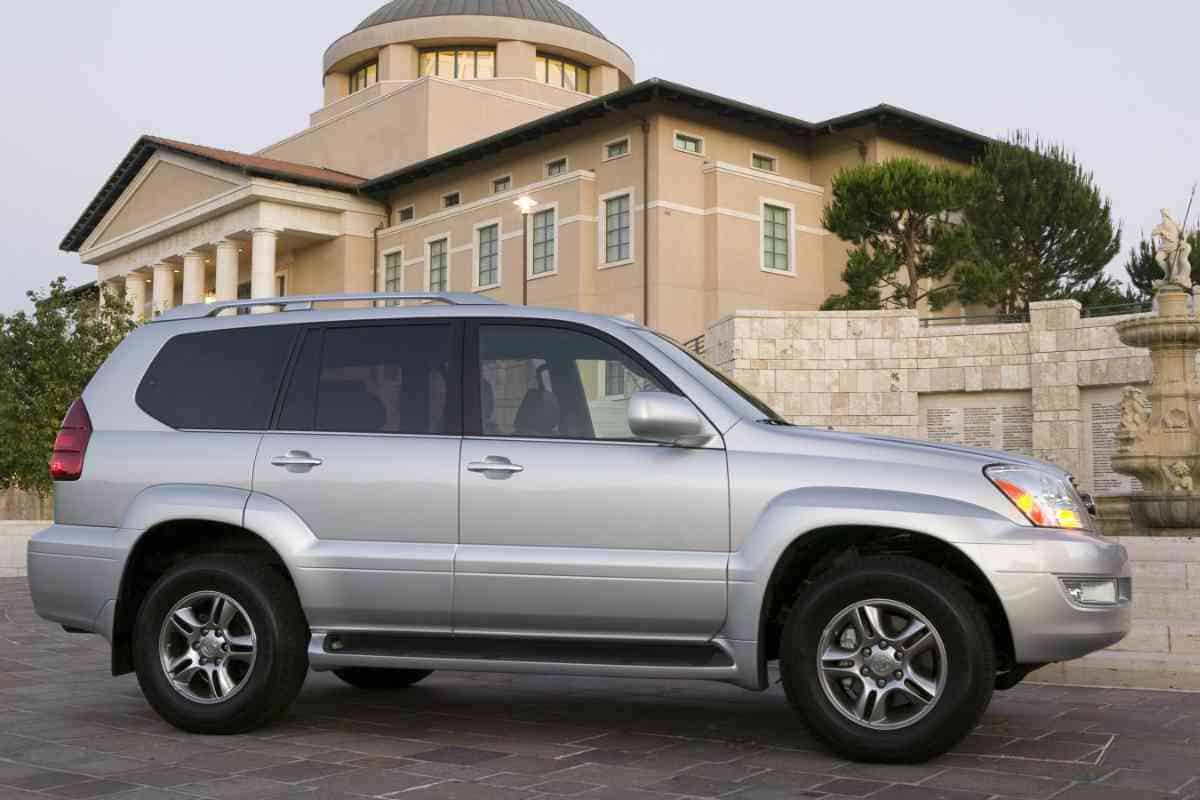 How long does a GX470 engine last?
The lifespan of a GX470 engine largely depends on how well it's maintained. A GX470 engine can last up to 300,000 miles or more with proper care and maintenance. Regular oil changes, tune-ups, and other routine maintenance can help ensure a long and healthy engine life.
Is GX470 better than GX 460?
The GX470 and GX 460 are both great vehicles, but they have some key differences. The GX 460 is a newer model that features a more powerful engine, updated technology, and improved off-road capabilities. However, the GX470 is considered by some to be more reliable and has a lower price point on the used car market.
Best year Lexus GX for off-road?
The Lexus GX 470 is known for its off-road capabilities, and some years are better than others for this purpose. According to the IH8MUD forum, the 2005 model year is the best for off-roading because it has VVT-i and the most horsepower. However, other model years, such as 2003 and 2004, are also highly regarded for their off-road capabilities.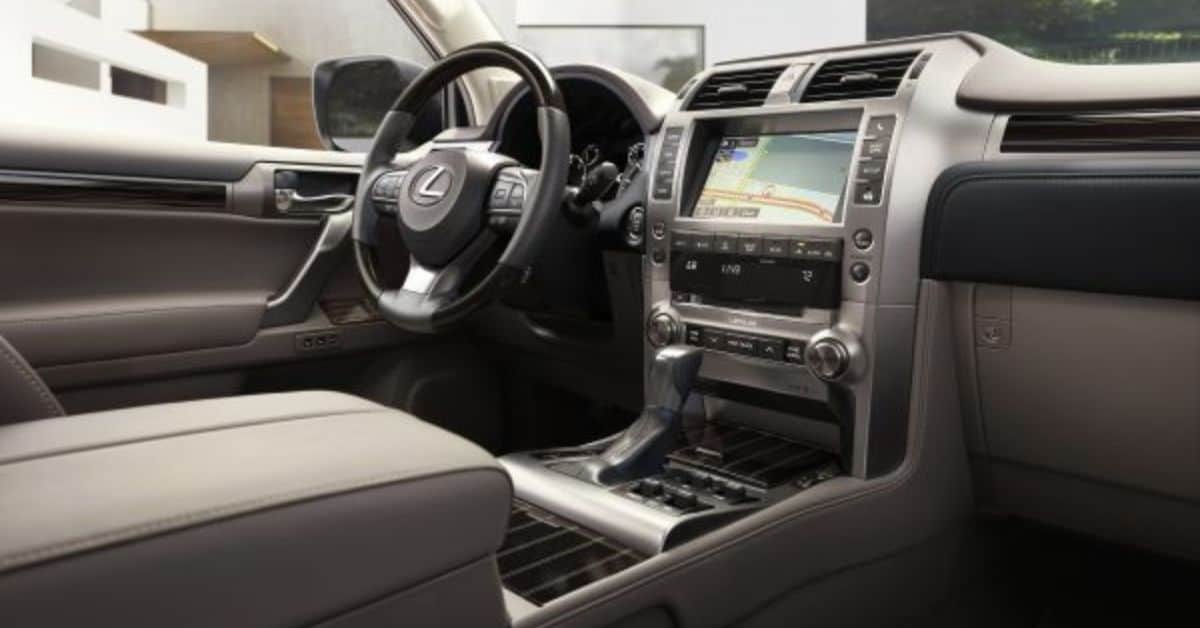 Lexus GX 460 most reliable year?
The Lexus GX 460 has a reputation for being a reliable vehicle, but some model years may be more reliable than others. According to CarComplaints.com, the 2013 Lexus GX 460 has the fewest reported problems and is considered the most reliable year. However, it's important to note that individual experiences may vary, and proper maintenance is crucial for ensuring the longevity and reliability of any vehicle.
What are the common problems with the Lexus GX 460?
The most common problems reported with the Lexus GX 460 are related to the electrical system, brakes, and airbags. Some models have experienced stability control issues and problems with the inflator bag that can cause serious safety threats. However, it is important to note that these issues are not widespread and are relatively rare.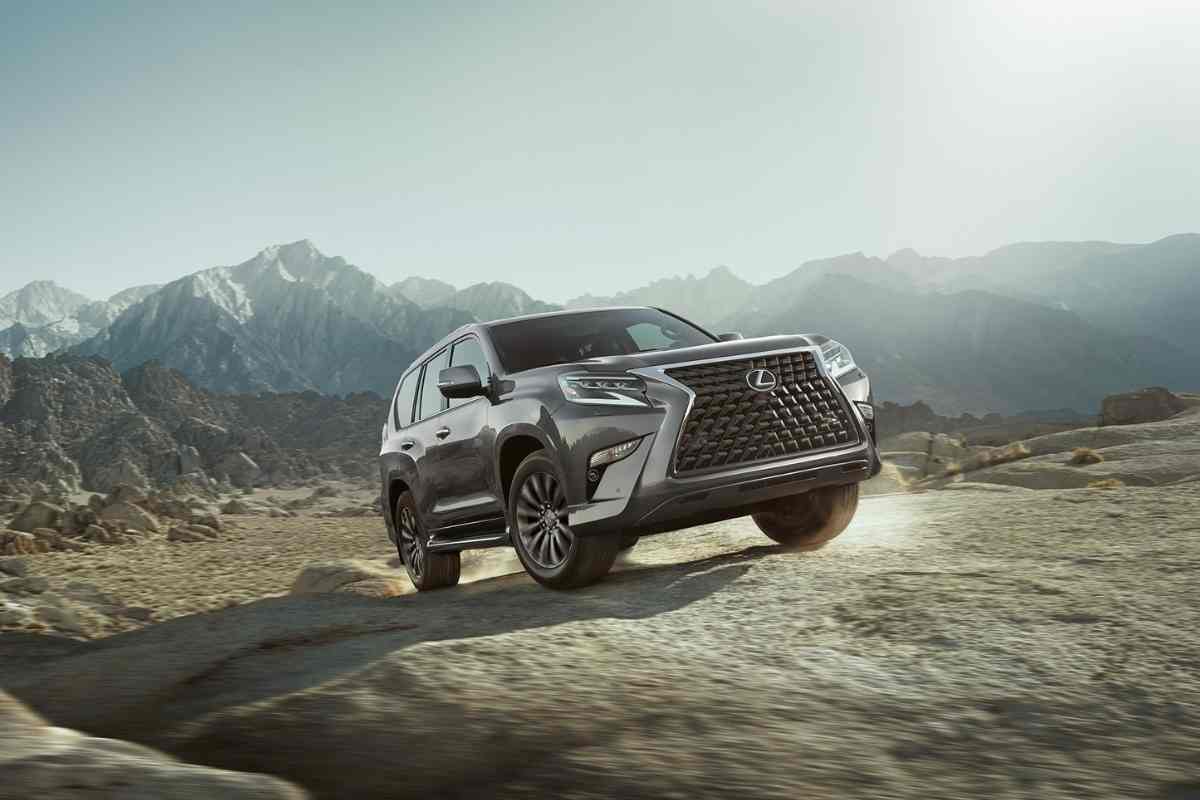 Is the Lexus GX 460 reliable for long term use?
Yes, the Lexus GX 460 is generally considered to be a reliable vehicle for long term use. With proper maintenance and care, the GX 460 can last for many years and miles. However, it is important to note that every vehicle is different and individual experiences may vary.
Is the Lexus GX 460 worth buying?
The Lexus GX 460 is a great option for those looking for a luxury SUV with off-road capabilities. It is a reliable vehicle that offers a comfortable ride and a spacious interior. However, it is important to note that the GX 460 is not the most fuel-efficient vehicle on the market and may not be the best option for those looking to save money on gas.
What is the life expectancy of a Lexus GX 460?
The life expectancy of a Lexus GX 460 can vary depending on factors such as maintenance, driving habits, and environmental conditions. However, a GX 460 can last for well over 200,000 miles with proper care and maintenance.