What are the best and worst Years For Ford Ranger Trucks? (5 You Should Buy!)
Buying a used truck is hard so, if you're doing so, it's important to inquire what are the best and worst years for Ford Ranger trucks.
Identifying the best and worst Ford Ranger years is crucial for buyers; this article breaks down which models to seek out and which to sidestep. Get the facts on the Ford Ranger years to avoid for a reliable, value-packed pickup experience.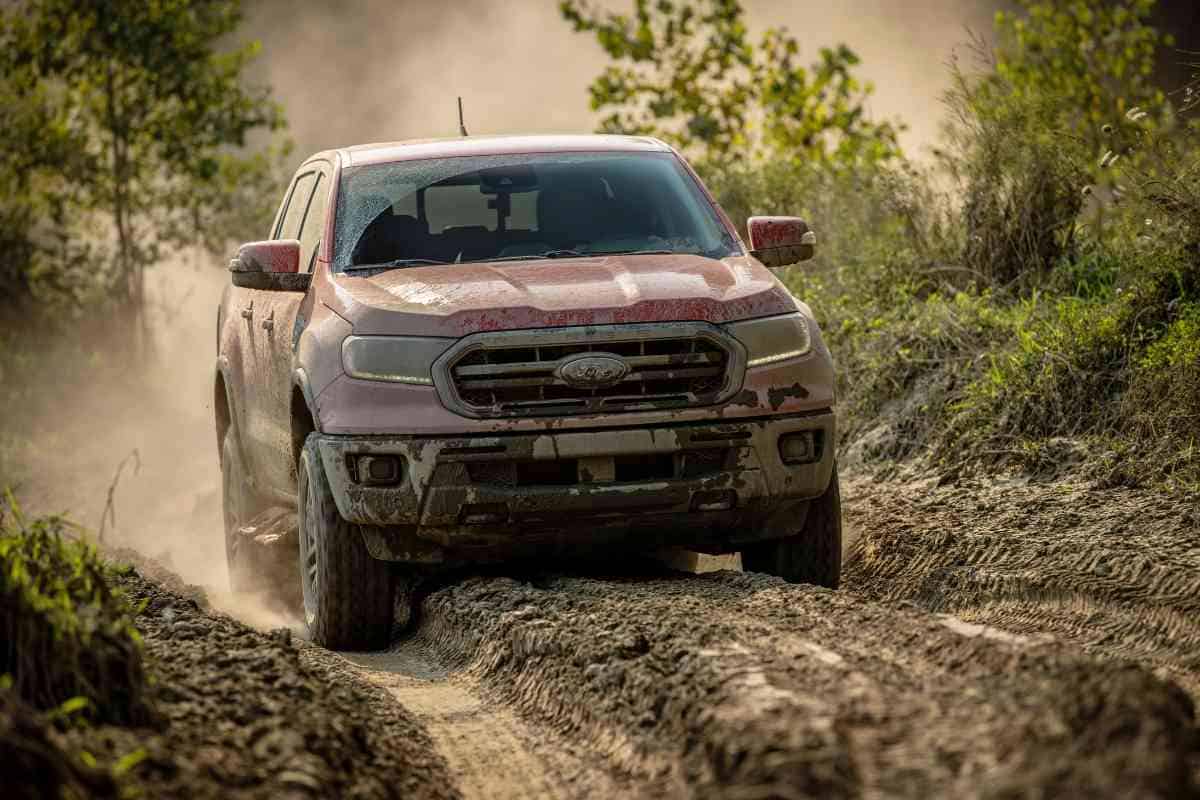 The best Ranger years include the Ford Rangers produced in 2022, 2021, 2011, 2010, 2006, and, if you want an older one, the 1986 Ford Ranger.
On the other hand, the Ford Ranger years to avoid are 2019, 2007, 2004, and 1999.
The Ford Ranger has had an interesting history in the United States and Canada. It entered the market as a 1983 model and remained commercially available until 2012.
Initially, they were compact trucks, basic at most, and aimed directly at the working class. At the same time, many experts consider it a saving grace for the Ford compact pickup segment.
However, as the 2010s rolled along, the demand for compact trucks declined considerably. So, in 2011, Ford pulled the plug in the North American market but kept the brand alive overseas.
Then, the demand for a capable midsize truck increased. Models such as the Toyota Tacoma proved to be commercially successful, so Ford relaunched it, and, once again, it became a saving grace for the Ford midsize truck segment.
The 2019 Ford Ranger was one of the most popular vehicles that Ford has ever produced. Given this popularity, if you're looking for a used Ford Ranger, it's essential to know the best and worst years.
What are the best years for Ford Ranger Trucks?
There's a significant factor that can help you answer this question, and that is: what do you need the vehicle for? Most older Ford Ranger trucks are basic.
They come with no extras or safety features, and it's only until the third generation that they feel more modern. However, each generation has had reliable and durable model years, and we'll cover them all.
2022 Ford Ranger
The 2022 Ranger model year is one of the better-reviewed model years in recent times. JD Power gave it exemplary ratings, while Car Complaints has it with few complaints. At the same time, it's also one of the more advanced trucks in the market and comes with plenty of features to boot.
This midsize 2.3-liter inline-4 turbocharged, giving it excellent performance.
It can also tow plenty if you include the tow package and has plenty of cargo room in the back. Overall, it's an excellent option for those who want a versatile truck.
2021 Ford Ranger
The 2021 Ranger also has excellent ratings, and owners love it. It also has a low number of complaints, and when it does have issues, they aren't severe. One thing that stands out in the Ford Ranger is that it comes with many driver-assistance features, making driving it a much safer experience.
While it has smooth acceleration and admirable performance, some reviews have highlighted that its interior feels dated and lags behind the competition. This could be a deal breaker for you, but if you're looking for a used truck, the 2021 is a reliable Ford Ranger you can consider.
It's also important to note that the 2020 Ford Ranger has few reliability ratings, and this is due to several issues on a global scale. So, information on the 2020 Ranger is scarce.
2011 Ford Ranger
The 2011 Ranger was the last to come out of the third generation. As it's typical, the final production year in a generation will usually have above-average reliability, especially compared to previous years.
This year is no exception. Consumer Reports rates the reliability 4 out of 5, and reviews on Cars.com give it a 4.5 out of 5. There's a reason for such ratings, and it's because the 2011 Ford Ranger is mechanically very simple.
It's important to note that the 2011 Ford Ranger came with two transmission options: a Mazda-produced 5-speed manual and a 4-speed automatic. The latter isn't as reliable, so it's best to stick with the manual option.
If you do this, it's one of the best Ford Ranger model years you can buy.
2010 Ford Ranger
While the consumer ratings are slightly lower at Cars.com (4.3 out of 5), the 2010 Ford Ranger is still an excellent choice. JD Power gave it great reliability ratings, and so did Car Complaints.
So, if you want a compact truck that's reliable and doesn't break your bank, this is a good choice.
This truck comes with basic features, but it has adequate power and essential safety aids. After all, it was one of the first trucks to include side airbags for drivers and passengers.
2006 Ford Ranger
While an older model, the 2006 Ford Ranger has earned high praise from owners. Cars.com rates it 4.4 out of 5, Consumer Reports gave it a 4 out of 5, and Car Complaints has registered few problems.
It's important to note that this is a rudimentary pickup truck, so you can expect little in the interior. However, that's one of its positives. Thanks to its elementary construction, little can go wrong with it.
If you prefer a basic ride, then this makes its case for the best Ford Ranger to get. Ironically, the 2005 Ford Ranger isn't as reliable, which is important to know.
First-generation Ford Ranger
The first-generation Ford Ranger goes from 1983 to 1992, and it's an exceptionally reliable truck, but remember that these are older cars.
Therefore, they are less safe to drive and will more likely appeal to the collector or brand enthusiast. The 1986 Ford Ranger is one that you should consider if you're looking for an older truck.
What are the worst years for Ford Ranger trucks?
Given that this truck has existed for forty years, you should expect some unreliable years. The vehicles on this list are here because of the many complaints, recalls, problems, and owner perceptions.
2019 Ford Ranger
The 2019 Ford Ranger was the first model year of the latest generation and, as such, came with many problems that Ford still needed to sort out. It's a modern truck with plenty of aids and features, but it does have its issues.
The most critical problem is with the transmission. Owners have reported a clunking noise, gears slipping, and even complete transmission failure at around 90,000 miles. This truck has also gone through eight recalls, which is a lot given its young age.
Ford sorted out most of the issues in the following years, so it's ideal to stay away from the 2019 Ranger and instead opt for a newer one.
2007 Ford Ranger
The 2007 Ford Ranger has the lowest reliability score in Consumer Reports (1 out of 5) and rates on the lower end on Cars.com. Car Complaints has registered many complaints, some of which are critical.
The main problem with the 2007 Ranger is that the steering tends to fail. Drivers reported that it suddenly became rigid and hard to operate, making it difficult to maneuver.
In addition to this severe safety hazard, there are also transmission problems, especially with automatic transmission. So, it's best to avoid buying this year.
2004 Ford Ranger
The 2004 Ranger is plagued with engine issues, especially in the Vulcan V6 engine, which can misfire, lose power, or fail altogether. This model year also has the dubious honor of rating the lowest in reliability, according to Consumer Reports, and it's best to avoid it.
2003 Ford Ranger
The 2003 Ranger is 20 years old, and that's one reason why it might have issues, but, unfortunately, it's not the only one. Since it came out, this model year has had plenty of problems. Its performance makes it one of the worst Ranger trucks you can buy.
The V6 was troublesome, and the inline-4 consumed excessive oil. At the same time, transmission problems were common and could render the vehicle undrivable. You can say the same applies to the 2002 Ford Ranger.
1999 Ford Ranger
The 1999 Ford Ranger is considered the worst model year of all. It has the most complaints and problems while having the lowest reliability ratings. Unfortunately, this was a troublesome year, and most are severe.
The main problem with the 1999 Ranger is electrical system malfunctions. The list is long.
The National Highway Traffic Safety Administration (NHTSA) issued 10 recalls regarding the electrical system, as the car was prone to cutting out or not starting altogether. Plus, the main computer could fail, leaving the vehicle powerless.
To make matters worse, the 1999 Ford Ranger also had cracked cylinder heads, leading to temperature issues and even complete engine failure. So, it's best to avoid this model. If you really want one produced during these years, you can consider the 2001 Ford Ranger.
This is the list of the best and worst Ford Ranger years you can buy. So, what are the common problems that you can find in a Ford Ranger? The following section discusses them.
What are the common problems with the Ford Ranger?
With such a long history, the list of problems is varied. Moreover, some generations don't have specific issues, while others do. So, the following list covers the most common problems that some generations have had.
Engine issues
Ford V6 engines are known to have overheating issues, especially the Cologne V6, which powered the Ford Ranger from 1998 to 2012. The older models, starting in 1998, are the least reliable.
If you're considering one of these, you should perform thorough inspections, looking for signs of excessive oil consumption, blue or white oil, and general lack of power.
Transmission problems
The Ford 4R automatic transmission isn't the most reliable in the market, so it was prone to issues. These included the 4R44E and 4R55E, present in the Ranger since 1993. These can begin to slip and jerk, especially if not properly maintained.
While automatic Ford Rangers are typical, it's best to stick with the manual transmission if you're looking for one produced between 1993 and 2008.
Suspension and steering concerns
Ford Rangers from 2004 to 2008 have had steering and suspension issues, especially the 2007 model. Low-quality components and a faulty design led to several malfunctions, which in some cases were dangerous, especially at highway speeds.
These problems dropped in frequency with the 2009 Ford Ranger. So, in these years, it's best to perform a thorough inspection and replace them with aftermarket parts.
Conclusion to what are the best and worst years for Ford Ranger Trucks?
The Ford Ranger has been present, on and off, for close to forty years. Throughout this time, it has earned a reputation as a rugged but basic truck, especially in the early years.
However, with the latest Ford Ranger generation, its popularity as a fun, complete package has increased.
As a result, people looking for a Ford Ranger want to know what the best years for the Ford Ranger are. This article covers them all, highlighting the most common problems plaguing this truck.