What To Know About The Transmission On A Ford Ranger
This post may contain affiliate links. As an Amazon affiliate, I earn from qualifying purchases.
The Ford Ranger has been one of the most reliable and popular pickup trucks. However, some models have transmission problems that make them difficult to maintain.
The transmission on many Ford Rangers may wear out much sooner than expected. While there are good models, some may experience engine and sensor problems. Even though most models are reliable, there are some years of the Ford Ranger you should avoid.
Let's explore the average life expectancy of the Ford Ranger, how long the transmission lasts on average, and which models had the best performance.
What is the Life Expectancy of a Ford Ranger Transmission?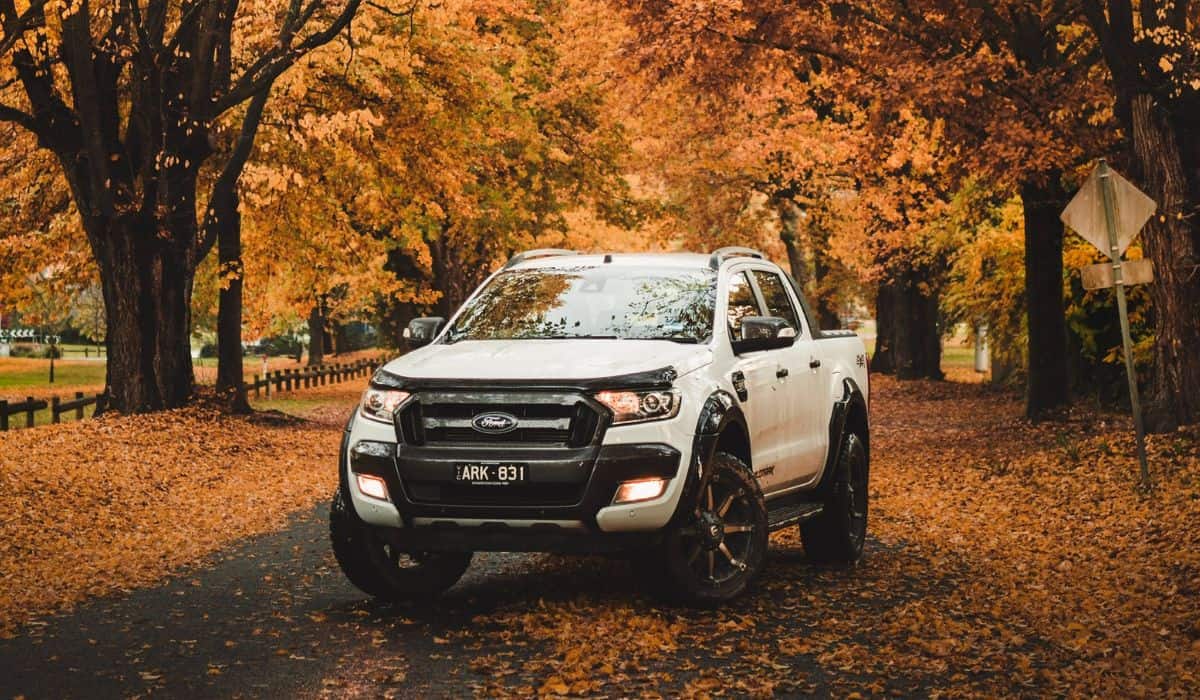 The famous Ford Ranger was absent from the market from 2011 until 2019. Now that it is back, people are wondering if the new models are any different from the old ones, especially given the bad reputation of earlier models for engine and transmission issues.
The Ford Ranger is a reliable truck that can easily last up to 200,000 miles. They are spacious, well-built for rough terrains, and can serve you for nearly two decades on average. However, you'll need to regularly take care of its maintenance to get maximum durability.
Ford Ranger models before 2005 were reported to have engine and transmission problems. However, Ford Ranger models' transmission up until 2011, on average, would last around 90,000 miles before breaking down or needing repairs.
The models produced after 2019 were much better, and the transmission would last as long as the engine.
With proper maintenance, these newer Ford Rangers can go up to 300,000 miles without needing major repairs. Unfortunately, engine and transmission repairs are the most expensive ones, and even older transmissions are costly to replace.
Apart from its low durability, the transmission of older Ford Rangers used to slip while driving, and some faced acceleration issues.
What are the Best Years for a Ford Ranger?
The years 1986, 2010, 2011, 2020, 2021, and 2022 are the best years for Ford Ranger. Let's explore what made these models so popular: 
The 1986 Ford Ranger
The 1986 Ford Ranger is best known for its durability and reliability and was the model that made this vehicle as popular as it is today. While the J.D. Power rating for this isn't available, it scored a 4.3 out of 5 on Edmund's Consumer Rating.
Moreover, there were very few complaints and recalls for this model. As a result, some vehicles are still running today despite being in circulation for over 30 years!
The 2010 Ford Ranger
The Ford Ranger 2010 was also a resounding success. It had less than a handful of major complaints and is one of the most reliable Ford Rangers.
This model is useful because it incorporated many of the newer technological features available at the time and has stood the test for over a decade.
The 2011 Ford Ranger
Although the 2011 Ford Ranger is reported to have more complaints and problems than the 2010 Ford Ranger, it is still considered one of the best models. The J.D. Power score for this year was 86 out of 100, which is higher than the score of the 2010 model.
Also, this model improved in terms of off-road capability, even though it had the same engine as the previous year.
The Ford Ranger 2019
Despite the success of the 2011 model, Ford discontinued the Ranger for the next eight years. After this, the Ford Ranger reappeared in the market in 2019.
This model has many updates, but it isn't considered a great year compared to the later years. However, it's still worth buying and is one of the more reliable models.
The Ford Ranger 2020
The Ford Ranger 2020 has a J.D Power rating of 84 out of 100 and was also ranked as the number 1 pickup truck of 2020. It's also rated 9.1 out of 10 in terms of safety and is considered the best Ford Ranger.
The Ford Ranger models released after this were good, but they weren't as popular as the 2020 model. Also, the 2020 model has been tested thoroughly, while the newer ones may still have long-term issues that haven't yet come to light.
How Many Miles Does a Ford Ranger Last?
The Ford Ranger has a good reputation for a mid-size pickup truck due to its reliability and durability. In addition, they can last longer and have good towing power.
While some models have transmission and engine issues, if you manage to avoid the bad years of the Ford Ranger and do regular maintenance, they can last up to 300,000 miles. Most similar trucks will only last around 200,000 miles before getting engine problems, but the Ford Ranger is built differently.
As a result, the yearly maintenance cost for a Ford Ranger is around $ 600 on average, which is on par with most pickup trucks. So, even if you drive regularly, your Ford Ranger can last up to 30 years!
Common Problems With a Ford Ranger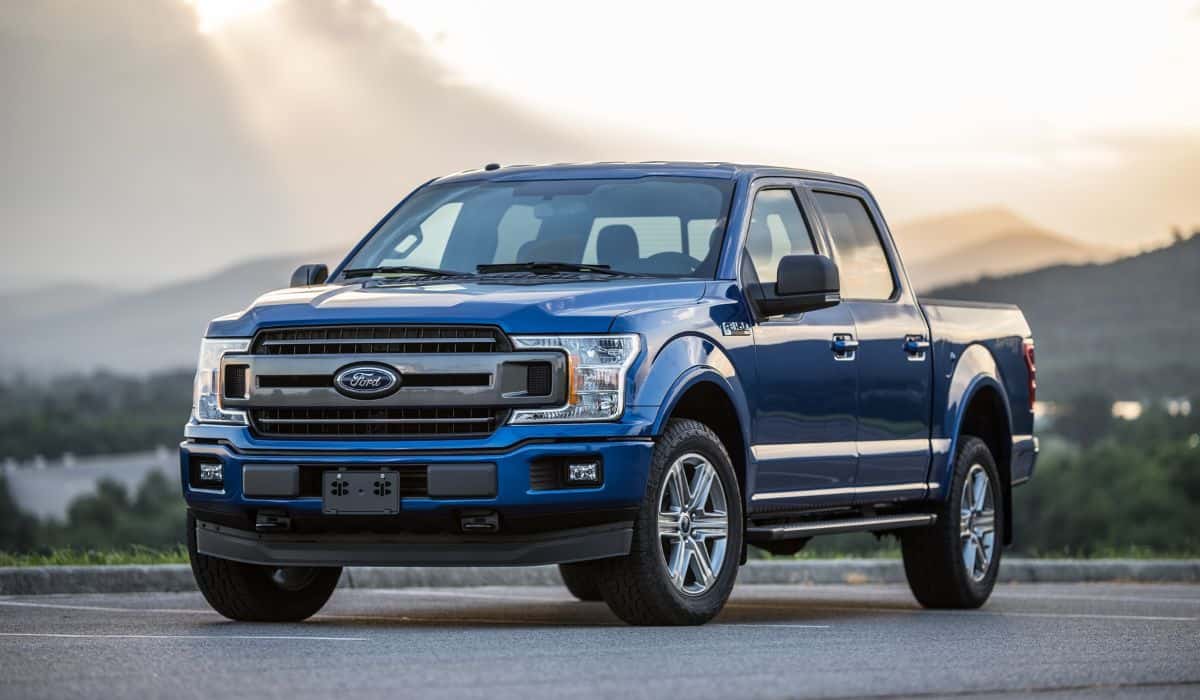 Every vehicle has problems, regardless of how reliable and durable they are, and the Ford Ranger is no exception. While the newer models won't give you as much trouble as the older ones, you should know about some problems often reported on these trucks.
Here are some common issues associated with the Ford Ranger: 
Transmission Problems
The most common problem with the Ford Ranger is its faulty transmission. These problems can be identified by gear slips and difficulty in shifting gears. If you're experiencing any of these issues, you'll have to check the transmission immediately.
The gear of some Ford Rangers can slip when shifting to higher gears, which can be a safety hazard. A low transmission fluid level or contaminated fluid can cause rough shifting. It can also happen when you don't use the correct transmission fluid in your Ford Ranger.
A failure of the transmission temperature sensor might also cause a problem.
Another reason the transmission might be acting up is due to a range circuit malfunction or an incorrect gear ratio. Or, as it usually happens when your vehicle has been used for a long time, the transmission may have worn out.
When this happens, you'll have to change the transmission.
Engine Issues
The engine is another part that some Ford Ranger owners have complained about. The engine might have an issue if you experience a decrease in your vehicle's fuel economy, frequent overheating, engine misfiring, tremors, or smoke from the exhaust.
The cause of the engine misfiring and failure may be a faulty fuel injector. The injector might get clogged with carbon and fuel residue over time, causing an engine misfire.
The catalytic converter can also get clogged, stopping the exhaust from doing its job and causing the engine to overheat.
If you have a newer Ford Ranger, your engine problems might be because of a faulty control module. For example, there might be a module glitch or another digital malfunction. Another reason is a leaky vacuum hose or the manifold gasket impeding the inflow of air into the engine.
These issues can be costly, and many are recurring problems.
Faulty Mass Air Flow Sensor and Manifold Absolute Pressure Sensor
Another common complaint about specific Ford Ranger models is the airflow and absolute pressure sensors sometimes become faulty.
The function of the MAF sensor is to regulate the amount of air flowing into the engine. Therefore, a malfunction in the MAF can mess up the engine, cause overheating and result in a low fuel economy. It could also cause the engine to stall in some cases.
These are the Ford Ranger Years to Avoid
The 1999, 2001, 2002, and 2019 models are considered the worst Ford Ranger years.
The 1999 model had a bad reputation for low reliability. The common problems associated with this model were engine problems, malfunctioning windshields, doors that won't lock, cylinders cracking frequently, and malfunctioning emergency brakes.
The 2001 Ford Ranger had recurring transmission issues. Transmission repairs are costly, and you might need to repair them more than once, so it's best to avoid this model.
The Ford Ranger 2002 is considered the worst Ford Ranger model. Besides the old transmission and engine issues, this model was reported to have problems in nearly all parts of the truck, like the frame rotting and rusting, brakes slipping at times, exhaust issues, and cooling system failure.
There was also malfunctioning of interior parts like seatbelts and airbags, so it's best to avoid this model altogether.
The 2019 Ford Ranger wasn't a successful model either. It had some recurring transmission problems and received multiple significant complaints.
While there's no guarantee that all vehicles released during these years would malfunction, it's best to avoid these years if you want a stress-free experience.