Do all Lexus GX 460 Have Crawl Control?
This post may contain affiliate links. As an Amazon affiliate, I earn from qualifying purchases.
We've all been inspired by the luxury and the horsepower of the Lexus GX 460, but what else does it have to offer? Many automobile experts have had to wonder what kind of off-roading you can do in the Lexus GX 460. Does it offer Crawl control to help you go off-roading?
All Lexus GX 460s offer crawl control, or MTS (Multi-Terrain Select) as an added feature for a more comfortable off-roading experience. Places like the US only offer Crawl Control, as opposed to MTS. However, they also offer the possibility of adding MTS to a Lexus GX 460 that may not have it yet.
Now it is time to consider how to use crawl control in a Lexus GX 460, and how to add MTS to a Lexus that doesn't have it yet. Since the Lexus GX 460 is an expensive car, studying up on how to properly find or add crawl control could be vital in ensuring that your money doesn't go to waste.
The function of CC (Crawl Control)
To properly off-road without Crawl Control, you have to be able to expertly handle your vehicle. You have to know when to brake, when to accelerate, and how much to accelerate.
If you are unable to handle these three correctly, you will not be able to move the vehicle forward in a secure manner. However, with Crawl Control, you don't need to worry about balancing these three mechanisms in a constant battle to move forward.
Crawl control will automatically move your vehicle forward, adjusting the acceleration and brakes on its own. This will allow you to focus on the road ahead of you, rather than spending all of your time trying to keep your Lexus from getting stuck.
Your job is to focus solely on the steering. When CC is enabled, the car requires no pedal inputs from you. It's a trust exercise taken to the max.
(Want to see more on Crawl Control for the Lexus GX 460? Watch the video below.)
The function of MTS (Multi-Terrain Select)
However, it does not automatically make all of your off-road driving safe. These features help a lot when it comes to off-roading, but it's still your job to pay attention to the road. CC is designed for low speeds only. It can still be dangerous, which is where MTS comes in handy. (Source)
MTS or Multi-Terrain Select has multiple benefits that Crawl Control doesn't have. MTS is a quick installation with little to no issue, whereas Crawl Control can be a complicated addition to your vehicle. But we'll get to the installation bit later. For now, it's important to know what the main difference between MTS and CC is.
MTS (Multi-Terrain Select) is a lot like CC (Crawl Control) since they're both designed for manning a vehicle in an off-road all-terrain situation. But unlike the CC, which only takes over some aspects of braking and acceleration, MTS is designed with more features. And MTS can only operate while CC is off, so you can't utilize both system features at the same time (at least, not without seriously screwing up your Lexus).
MTS is designed so that the driver of the vehicle can input what kind of terrain they're driving on and the car will adjust accordingly. There are five different terrains (or modes) that the MTS uses:
Mud and Sand
Loose Rock
Rock and Dirt
Mogul
Rock
These options help navigate dangerous off-road areas, but just like CC, MTS is also designed to be used for low-speeds. In some car models (in Toyota models specifically) the MTS system will automatically turn off if the car goes faster than 7 mph. MTS controls the car movement by controlling wheelspin and automatically adjusting the engine throttle and brakes, which improves traction. This function is more specific and it's useful because it allows you to specify exactly what new terrain you're traversing, so the car can adjust properly (unlike CC, which just takes over brakes and acceleration no matter what off-road area you're in).
(Source: What is Multi-Terrain select and Crawl Control?)
MTS Under Varying Road Conditions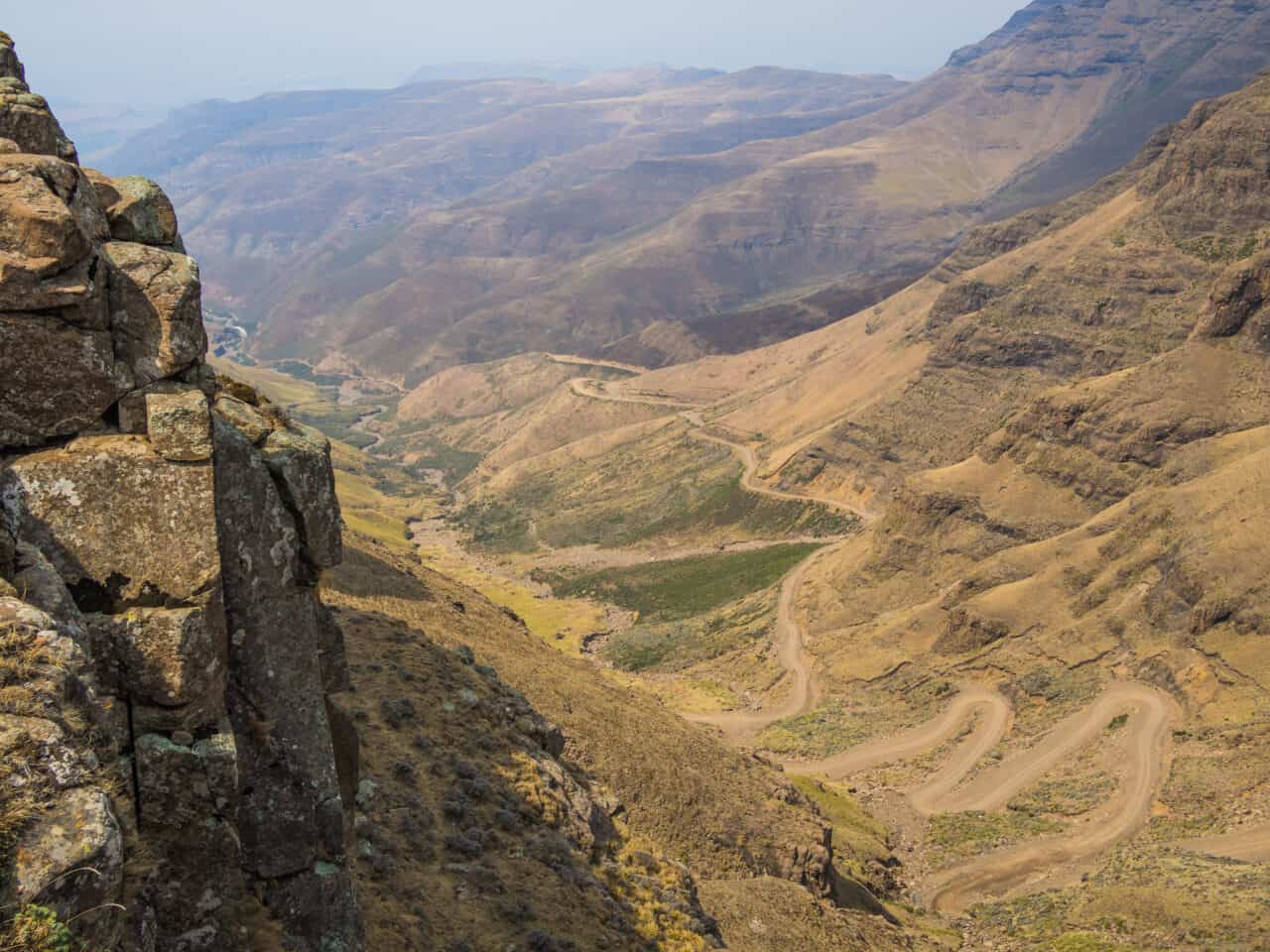 MTS and CC allow you to off-road in virtually any condition. They even function in heavy road conditions such as muddy roads, sand, pebbles, moguls (bumpy areas which are generally formed from snowy bumps on a ski slope), rocky terrain, deep snow, crossing rivers, uneven surfaces, grooved areas, crossing inclines, uphill, downhill, undergrowth, and dirt roads.
However, the MTS is recommended over CC because, like mentioned previously, it allows you to pick exactly what terrain you're traveling in, which makes the Multi-Terrain Select more adaptable and helpful than basic Crawl Control.
MTS in the US
Unlike most other places, the US does not offer MTS(Multi-Terrain Select) as a part of their Lexus GX 460. The US will only offer CC(Crawl Control) as a part of their Lexus. Crawl Control will not be as effective as MTS. However, Crawl Control has the ability to keep all four wheels connected to the surface underneath, even as the Lexus moves over uneven ground.
Even if the Lexus GX doesn't come with MTS, if you go to a large variety of different locales for off-roading then you might want to go and get MTS installed in your vehicle anyways. It will add some additional cost to the vehicle as a whole (we'll discuss that later) but it could vastly improve your overall experience.
Of course, you might be able to find a vehicle in the US that comes with MTS in its original model. If it's something that you really want, it might be worth it to just find a vehicle that already has it.
Of course, if you live in literally any other country then congratulations, the Lexus GX already has everything that you want.
Issues That Can Occur With CC And MTS
While these features are made to make driving off-road much easier, they're definitely not perfect. And here are some things you should look out for while you're using CC or MTS in your Lexus GX 460.
Crawl Control
The first issue isn't really a huge deal, but it's important to know before you use crawl control for the first time. Depending on the specific model of truck, the crawl control may be programmed to turn itself off once it's been running for a long time. Most crawl control systems will usually turn themselves off when the driver's side door opens up as well.
Multi-Terrain Select
Being able to choose the particular type of terrain that you're using is a great help when it comes to off-roading. The biggest problem you might have with it is driving across a kind of terrain that you don't have an option for. Crawl control is enough for most places though, so returning to the default setting will probably be fine.
Adding MTS (Multi-Terrain Select) To A Lexus GX 460
If you've fully weighed the pros and cons of each option, and decided that you just need MTS for your vehicle, you're in luck. While complicated, it is not difficult to add MTS to a Lexus GX 460 (or most vehicles, for that matter). While we don't go into depth on how to install MTS in this article, we can lead you to someone who is an expert on the subject.
The "DIY Speed Garage" YouTube channel has just the video you're looking for. If you watch the video below ("Lexus GX 460 Crawl Control & Multi-Terrain Select DIY Install") you will be taken step by step on how to install MTS and CC into your Lexus GX 460.
If that video doesn't work for you, click here to find another detailed guide with pictures that will hopefully have what you're looking for.
DAC (Downhill Assist Control) Versus CC (Crawl Control)
DAC is a basically limited Crawl. Its use is more limited than classic crawl control, being specifically used for use going down steep hills. It is similar to automated engine braking in that it serves the purpose of preventing the truck from going out of control.
Of course, it can be used any time to control your acceleration, including while you are going downhill. While it doesn't have quite the same level of utility as does classic crawl control does, it can still be extremely useful for any off-roader.
Of course, this is easily the worst of the three possible choices you could choose here. Crawl Control and MTS are far better, so if you are installing something from scratch either of those would likely be much better than Downhill Acceleration Control in general.
What Is The Cost Of Adding CC or MTS?
It usually costs around $13,000-$15,000 to add either Crawl Control or MTS to a vehicle that doesn't have it. This cost doesn't include labor, although that is something that you'll probably want to figure out.
You might not be able to install crawl control yourself. This means that you will have to find someone to install it for you, which will add some cost to whatever you end up buying. To figure out the price of labor for this, you'll want to visit your local repair shop and discuss it with the mechanics there.