As I have been working on my Jeep and searching the Jeep forums and vendor websites I have created a list of popular parts you may need to work on your Jeep Grand Wagoneer. As I continue to replace, repair and upgrade parts on my Jeep I will continue to update this list for you. As you know, it can take countless hours of research trying to locate parts.
Some parts are still hard to find, but this list will help you get your Jeep back on the road (trail/mud/snow/rocks — you get the point) quicker by not having to find the parts.
I have one favor to ask…
*Help Me Help You (for free)! I make this site free to all users. My only request is that if you order anything (Jeep related or not) from any of these vendors, please use one of the links provided on this site. Some of these sites give me credit when you use my links. It does not affect the price you pay, but it does help me and it enables me to continue adding to this site. (Thank you in advance for your help!)
I usually get my parts from one of these vendors: eBay, Amazon, BJSOffroad, Advance Auto, Morris 4×4, 4 Wheel Parts, Goodyear Tires, or LKQ (4Million Used Parts)
Jeep Grand Wagoneer Parts List:
Important Note: My Jeep is a 1987 Jeep Grand Wagoneer, and these are the parts that work with my Jeep. Many models use the same parts, but please verify they work with your Jeep before ordering.
Walmark Quick Link: Now with Free 2 Day Shipping. I price check Walmart now and they often have the lowest price.
Introducing FREE 2-Day Shipping at Walmart.com!
LED Replacement Bulbs:
Buy All New Side Markers and Turn Signal Lenses:
Does Fuel Drip When You Fill Up Your Jeep? You Probably need these hoses:
Crown Automotive Fuel Filler Hose Air and Fuel Delivery
Crown Automotive Fuel Filler Hose Air and Fuel Delivery
Crown Automotive J5361184 Fuel Vent Hose
Crown Automotive J5361184 Fuel Vent Hose
Replacement Door Jamb Switches:
There are two main part numbers. Take a look at each and see which one will work best for your application. They are not the same as OEM but seems to be the only option available.
Upgrade Your Shocks:
These are much better than stock IMO. If you can afford the higher price, the ride is amazing!
Front Shocks for Grand Wagoneer
Front Shocks for Grand Wagoneer
Wheelskins Leather Steering Wheel Cover (Sand) – (I used this one on my Jeep — feels great)
Rust Bullet in Gloss Black – Rust Preventative and Protective Paint
Special Offers:
Key Searches on eBay:
Key Items on Amazon:
From searching the web, here are some of the hottest deals I have seen:
Other Useful Gear for Jeep Owners:
Illuminating Fuse Kit – If you blow a fuse the LED light comes on to tell you a fuse blew. How cool is that!
SEM Vinyl Dye
Tan RIT Dye – (This is what I used, but ONLY USE THE LIQUID! Do not use the powder formula [ask me how I know]) 😕
Sound Deadening Closed Cell Foam (I used this and it was great!)
Meguiar's Ultimate Compound (I used this to shine my bumpers, and remove swirl marks in the paint)
Shurhold Random Orbital Polisher (This is the power polisher I have. I use it on by boat and my Jeep)
Collinite Fleetwax (My favorite wax for my boat and Jeep. It gives it that "wet" look — use the past, not the liquid IMO)

Keywords: Jeep Grand Wagoneer Parts, Parts for Jeep Grand Wagoneer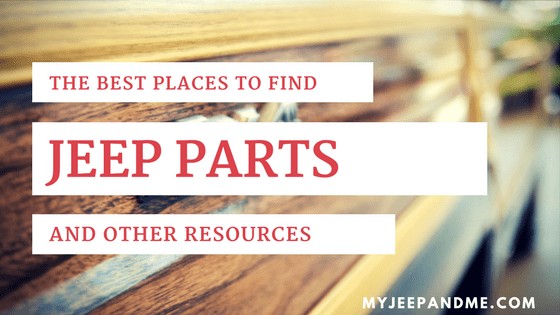 [/et_pb_text][/et_pb_column][/et_pb_row][/et_pb_section]