Are Honda CRVs All Wheel Drive?
The Honda CRV is a versatile crossover vehicle that boasts an impressive five-star NHTSA rating. A wide variety of built-in safety features makes the CRV a top pick for anyone looking for a car that offers both comfort and security in even the most extreme driving conditions. But are all CRVs AWD?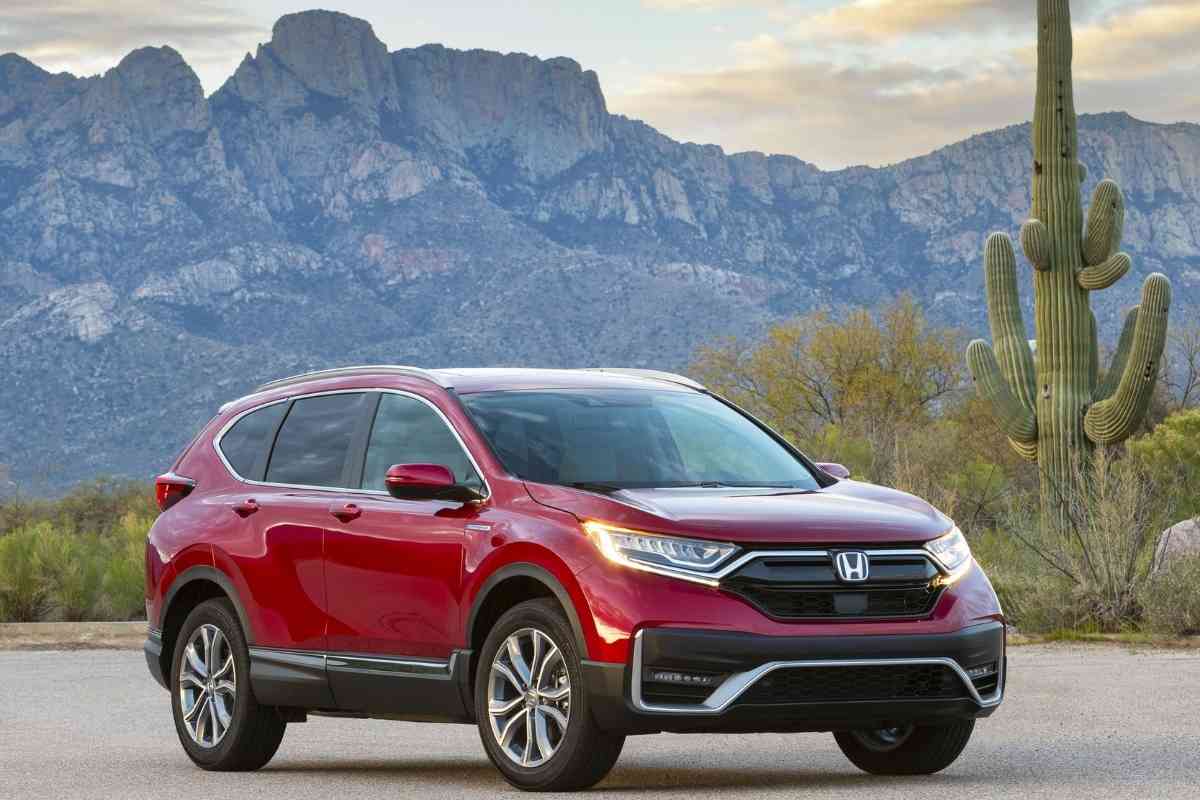 Table of Contents
Are Honda CRVs All Wheel Drive?
The CRV is one of five vehicles from Honda's lineup offering complete All Wheel Drive (AWD) capabilities as an optional safety feature. Honda's all-wheel-drive system works in real-time to adapt to any obstacles you might encounter, from icy patches to uphill slopes.
If you're looking for a car with all-wheel drive, the Honda CRV can handle just about any road in any season.
Honda's AWD system lets you drive with confidence, knowing that you have complete control over your vehicle.
Read on to learn more about the CRVs all-wheel drive feature and why it might be right for you.
Four-Wheel Drive vs. All-Wheel Drive
You may see people using the terms "four-wheel drive" and "all-wheel drive" interchangeably, but they actually refer to two different driving systems.
Vehicles have been using four-wheel-drive, or 4WD, for almost as long as cars have been around.
The very first 4WD prototype, the Spyker, was first built in 1903 in the Netherlands.
Simply put, a 4WD design means that the driver can power all four wheels at once.
The powertrain connects to both the front and rear axle, allowing a driver to control all four wheels at once.
In most cases, 4WD cars give the driver manual control of settings via either a mechanical lever on the floor or an electronic switch closer to the dash.
All-wheel-drive, or AWD, is similar to four-wheel drive in that it engages all of a car's wheels at once.
Instead of relying on manual control, though, most AWD systems operate automatically for a smooth, effortless ride.
Both 4WD and AWD cars come with either a full-time or a part-time drivetrain.
With full-time drive, all four wheels will be in use at all times.
On the other hand, a part-time drivetrain delivers power to the front wheels at all times and only engages the back as needed.
The Pros and Cons of All-Wheel Drive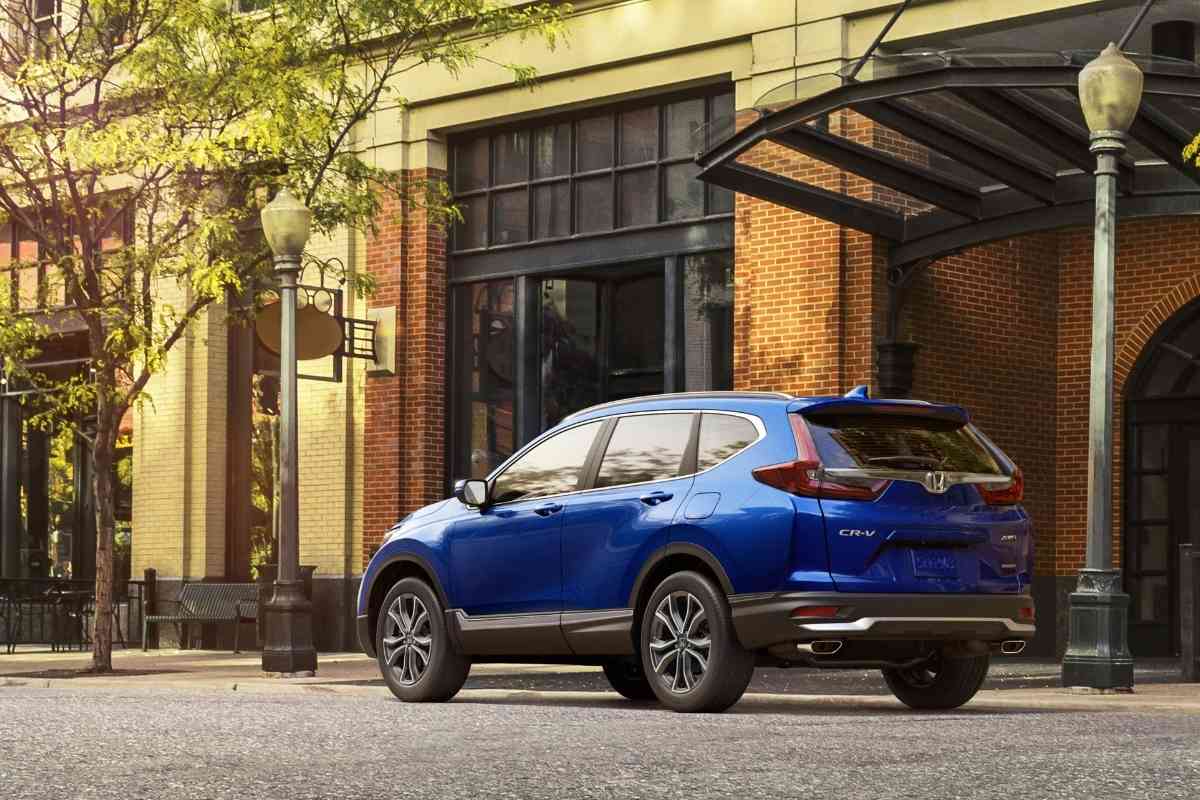 While 4WD tends to be best for off-roading, AWD offers a safer and easier option for most driving applications.
AWD engages automatically to ensure that you don't have to worry about distractions while driving.
Advanced systems can detect road conditions to ensure that you always have the best possible traction on the road.
However, keep in mind that AWD doesn't handle rough terrain as well as 4WD.
It may also increase both purchasing and gas costs, as a full-time AWD system tends to impact fuel economy.
When to Use AWD
It's best to use an AWD car for city and highway driving, especially in snowy or rainy conditions.
Systems that automatically detect road conditions allow drivers to focus their full attention on the road and reduce the risk of serious accidents.
An AWD system is often the best choice in ice or snow, especially for those who aren't used to driving in extreme conditions.
If you hit a slippery patch, an AWD system can react by improving traction and stability to prevent spinouts.
If you plan on driving through rough terrain, a 4WD vehicle may be your best choice.
The system tends to be more robust and can deliver more torque to bypass large or awkward obstacles.
Honda AWD
Honda offers a specialized AWD system available with the CRV as well as the Honda HR-V, the Honda Passport, the Honda Pilot, and the Honda Ridgeline.
The Real-Time AWD with Intelligent Control System is a part-time, all-wheel-drive system that improves a drivers' safety and stability.
While the front wheels are engaged at all times, the back wheels only come into play when the car loses traction.
The powertrain will automatically engage the rear wheels when climbing hills, accelerating, or driving over icy patches.
Unlike many traditional AWD systems, which operate with a lag, Honda's AWD works in real-time for quick and seamless transitions.
It also disengages as needed to help improve your fuel economy.
Honda's Real Time AWD not only combats loss of traction in harsh driving and weather conditions but also improves stability during turns.
The system redistributes torque between the front and rear of the car to reduce the risk of accidents.
What Sets Honda's AWD System Apart?
Thanks to its effortless, automatic transitions, the Honda AWD system is ideal for beginners.
It also makes a good choice for safety-conscious drivers, as it works to improve traction even in dangerous conditions instantaneously.
This intelligent AWD system also makes a good choice for winter driving. You can maintain control in icy or snowy conditions.
Once the system detects a loss of traction, it will automatically adjust to give your tires the best possible grip on the road.
AWD in the Honda CRV
The Honda CRV comes with an optional all-wheel-drive add-on for all models.
Newer models include Real-Time AWD with Intelligent Control System.
The CRV will automatically detect any changes in driving as road conditions change.
You won't have to worry about manually shifting gears or engaging axles.
Instead, your car will do all of the work for you, reacting to changes in real-time.
Thanks to its AWD system, the Honda CRV is a versatile vehicle that offers a safe, smooth drive in almost any conditions.
Whether you plan on sticking to city streets or prefer a more rural route, a CRV can likely handle the ride.
The car also operates well in weather ranging from sun to ice storms.
Does the Honda CRV Come With 4WD?
Currently, the Honda CRV is not available with 4WD as a built-in feature.
You can find the CRV available with Honda's Real Time AWD or with front-wheel drive.
A select number of other Honda SUV and crossover models also offer AWD.
For some, you can choose it as an optional safety feature.
Can I Tow With CRV AWD?
All Honda CRV models have a towing capacity of 1,500 lbs.
If you plan on doing a lot of towing, Honda offers a hitch receiver as an optional add-on for the CRV.
Any CRV with AWD will have superior performance and traction when towing.
It's safer and easier to tow with an AWD CRV than with a front-wheel-drive vehicle.
You can make it around turns and up hills without the risk of sliding or tipping.
AWD capabilities also offer more traction in wet or slippery conditions such as mud, ice, and heavy rain.
Frequently Asked Questions
Which CRV models offer AWD?
All Honda CRV models offer AWD capabilities, though it may come as an optional add-on.
You can find Honda's Real Time AWD with Intelligent Control System™ available on the LX, EX, and touring models.
Does the CRV come in FWD?
Most CRV models come standard with FWD but offer AWD as an optional add-on.
Only the Touring and hybrid trims come standard with built-in AWD.
Does the CRV come in RWD?
The CRV is not available in rear-wheel drive, either as a standard or an add-on option.
In fact, only a select few Honda car models boast RWD options, including the Honda S2000 and the Honda NSX.